Subscription Boxes for new moms are genius because what does every new mom need? One "to do" item taken off her list! Add in some pampering products and you've got the most perfect subscription box ever.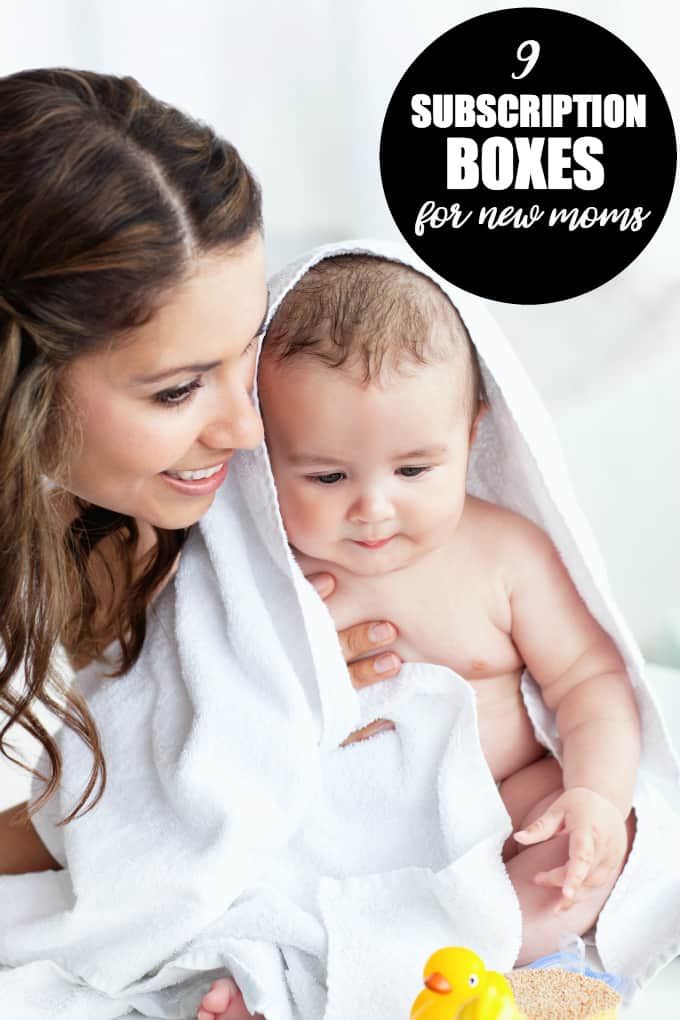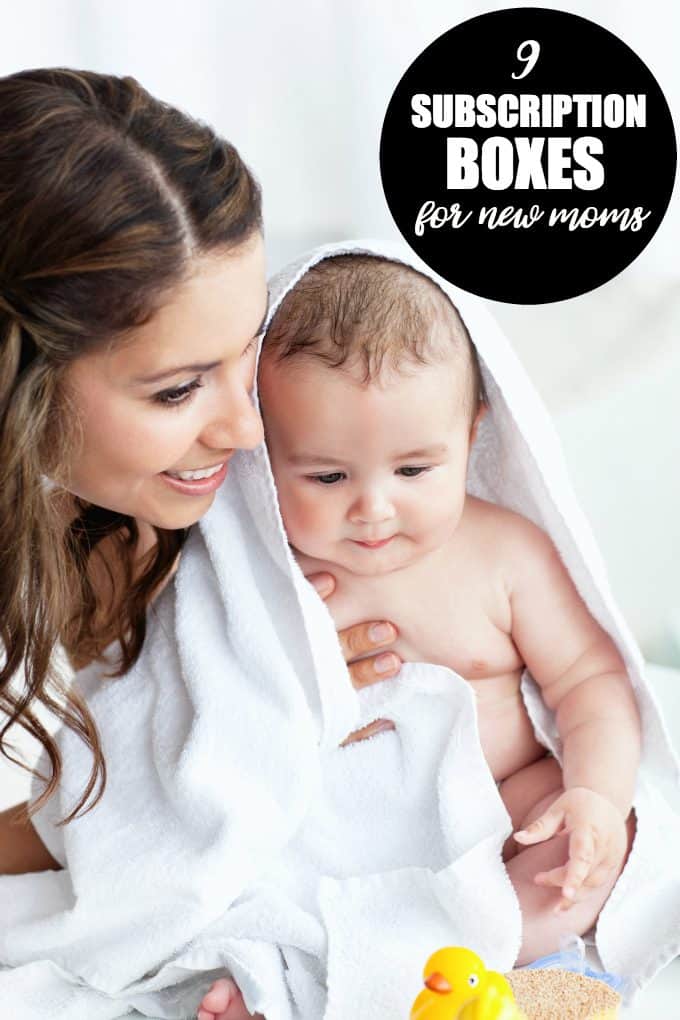 This post contains affiliate links.
1. 21 Bundles is a genius subscription box for pregnant women and new moms. They deliver monthly bundles of natural products valued at over $55, straight to your doorstep. The products are tailored to your stage in pregnancy or your baby's age. You'll receive 4-6 full size products, plus additional sample and trial size gifts. All products are non-toxic and chemical-free.
2. Bumble Brain is an adorable, highly-rated, baby and toddler learning box. Bumble Brain Box sends activity cards and learning toys that target specific areas of brain development. The activity cards cover social, emotional, physical, cognitive, and auditory skills. You will receive 5-10 supplies, a Bumble Brain Book, and access to a private Q&A group with experts. This is definitely the box to give as a gift for a new mom that's a teacher!
3. Mama Bird Box calls itself a "sister in pregnancy", and for good reason. Mama Bird Box is designed for expectant mothers. Each box offers encouragement, advice, and products to support you during your pregnancy.
4. Cotton Booty is exactly what you'd expect it to be: a monthly subscription box for cloth diapering moms! Each month, you'll receive a cloth diaper plus accessories. Shipping is free and your box can be customized based on gender, quantity, and frequency.
5. Tonttu Box is a monthly pampering subscription box for moms. Tonttu Boxes are shipped straight to you, filled with all natural spa products, useful baby items and educational toys specific to your baby's age, and other items like delicious snacks for Mom! Products are from Canada and the U.S.A.
6. Daisy Bee offers Mommy-2-Bee boxes for pregnant women, as well as Mommy & Me boxes for mom and baby. They also have a Mommy Only box filled with products just for Mom. Inside each Daisy Bee box, you will find something pretty, something useful, and something relaxing.
7. Love Milk and Honey is also called "The Boobie Box". It's a personalized monthly subscription box for expectant and new mothers. Some of the items they've featured previously include reusable breast pads, lactation energy bars and cookies, teas, and natural lip balms.
8. Papoose Pack features hand-picked products for Mom and for baby. You'll receive 5-7 organic, handcrafted, unique gifts each month.
9. MOTHER Gift Box's goal is to support the personal wellness of all mothers. Each box is full of hand-picked items that are perfect for the early years of parenting.
Each of these subscription boxes for new mothers looks great. I think subscription boxes make great gifts, especially for baby showers!
Check out my other posts about subscription boxes!