Disclosure: This post is sponsored by Scholastic. All opinions expressed are my own.
I encourage my 12-year-old daughter, Bridget, to read every night before bed. Sometimes she takes a little coaxing and is picky about the books she wants to read. Lately, she's been reading Raina Telgemeier's new graphic novel, Ghosts, that was released in stores on September 13th and really enjoying it. I have to remind her to put the book down to actually go to sleep!
About the Book
From Raina Telgemeier, the #1 New York Times bestselling, multiple Eisner Award-winning author of Smile, Drama, and Sisters!
Catrina and her family are moving to the coast of Northern California because her little sister, Maya, is sick. Cat isn't happy about leaving her friends for Bahía de la Luna, but Maya has cystic fibrosis and will benefit from the cool, salty air that blows in from the sea. As the girls explore their new home, a neighbor lets them in on a secret: There are ghosts in Bahía de la Luna. Maya is determined to meet one, but Cat wants nothing to do with them. As the time of year when ghosts reunite with their loved ones approaches, Cat must figure out how to put aside her fears for her sister's sake — and her own.
Raina Telgemeier has masterfully created a moving and insightful story about the power of family and friendship, and how it gives us the courage to do what we never thought possible.
About the Creator
Raina Telgemeier is the author and illustrator of the graphic novels Smile, Drama, and Sisters, all #1 New York Times bestsellers. She also adapted and illustrated four graphic novel versions of Ann M. Martin's Baby-sitters Club series. Raina's accolades include two Eisner Awards, a Boston Globe-Horn Book Honor, a Stonewall Honor, and many Notable lists. Raina lives and works in the San Francisco Bay Area.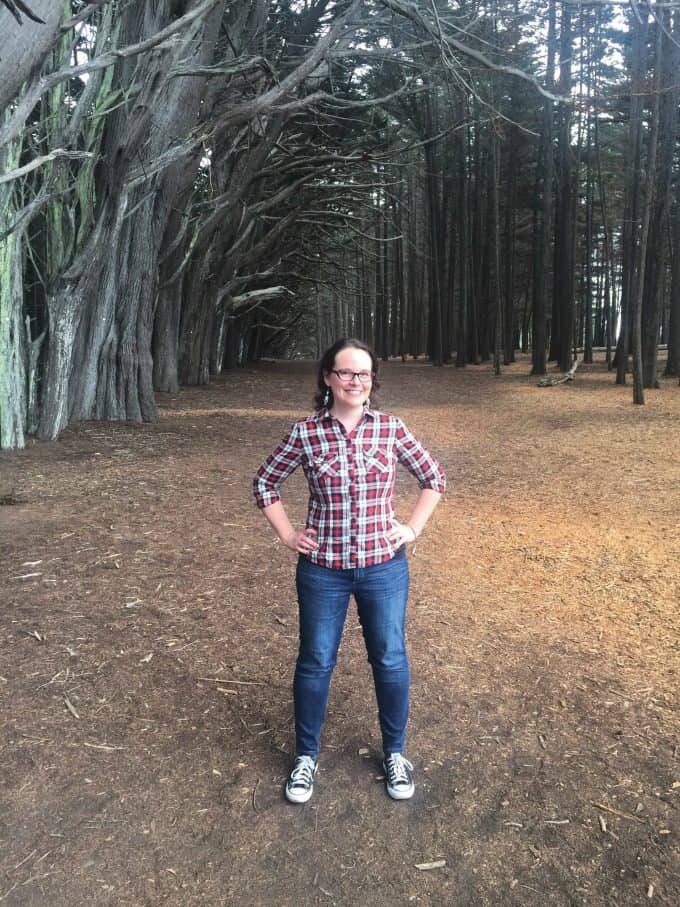 Raina Telgemeier has a new fan in my daughter, Bridget. I'm happy to see her enjoying a book and losing herself in a story.
To celebrate the release of Ghosts, I came up with a fun and spooky cookie creation: Ghost Cookies on a Stick!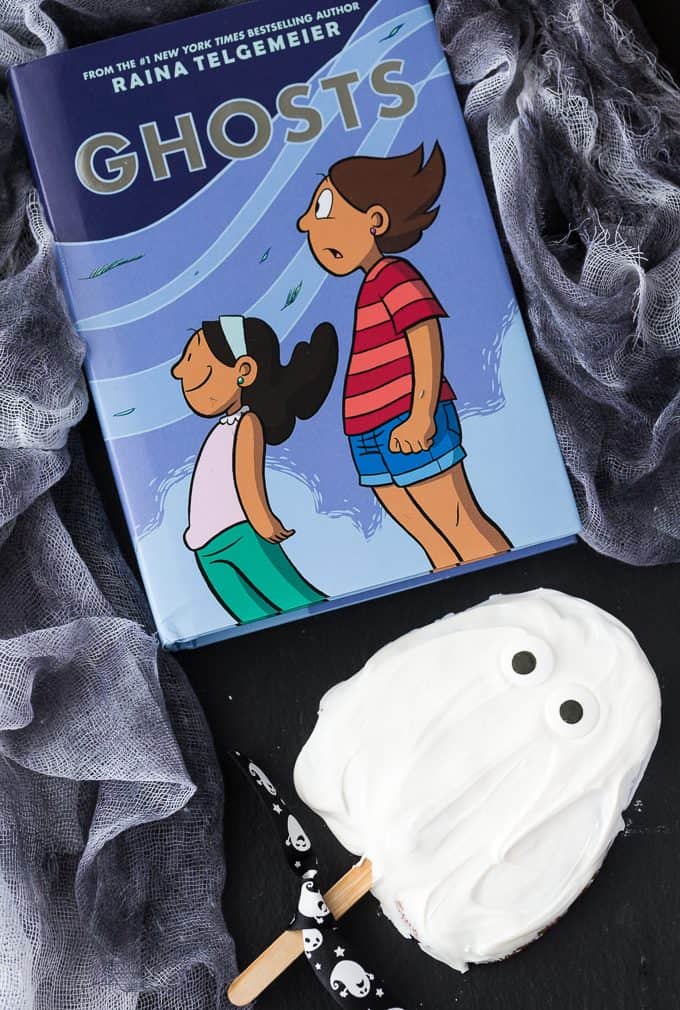 They are super easy to make and are something the kids can even help you with. I'll walk you through the few short steps so you can make your own at home too.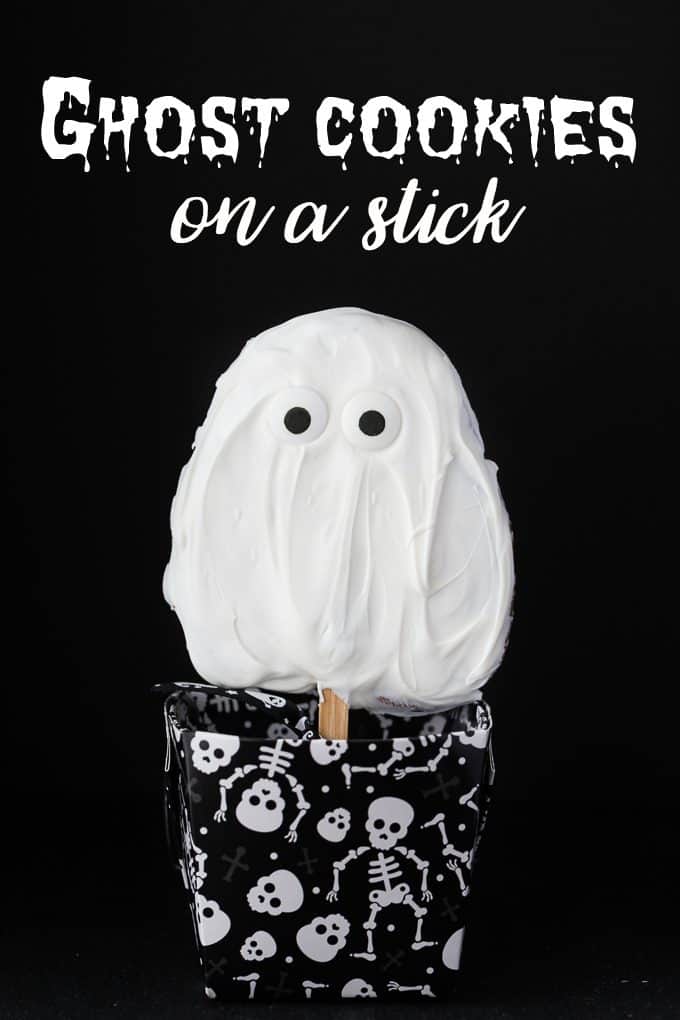 What You'll Need
Popsicle sticks
Cookie dough of your choice
Ghost shaped cookie cutter
Candy eyeballs
White candy melts
Feel free to use a prepared refrigerated cookie dough if you like. I used my own recipe for a basic chocolate chip cookie. A sugar cookie would also work great.
Roll out your cookie dough on a lightly floured surface and use your ghost cookie cutter to cut into shapes.
I ended up cutting the arms off my ghost cookies to make them into a classic ghost shape.
Place a popsicle stick into the bottom of each ghost cookie.
Bake your cookies as you normally would and let them cool completely on a baking rack.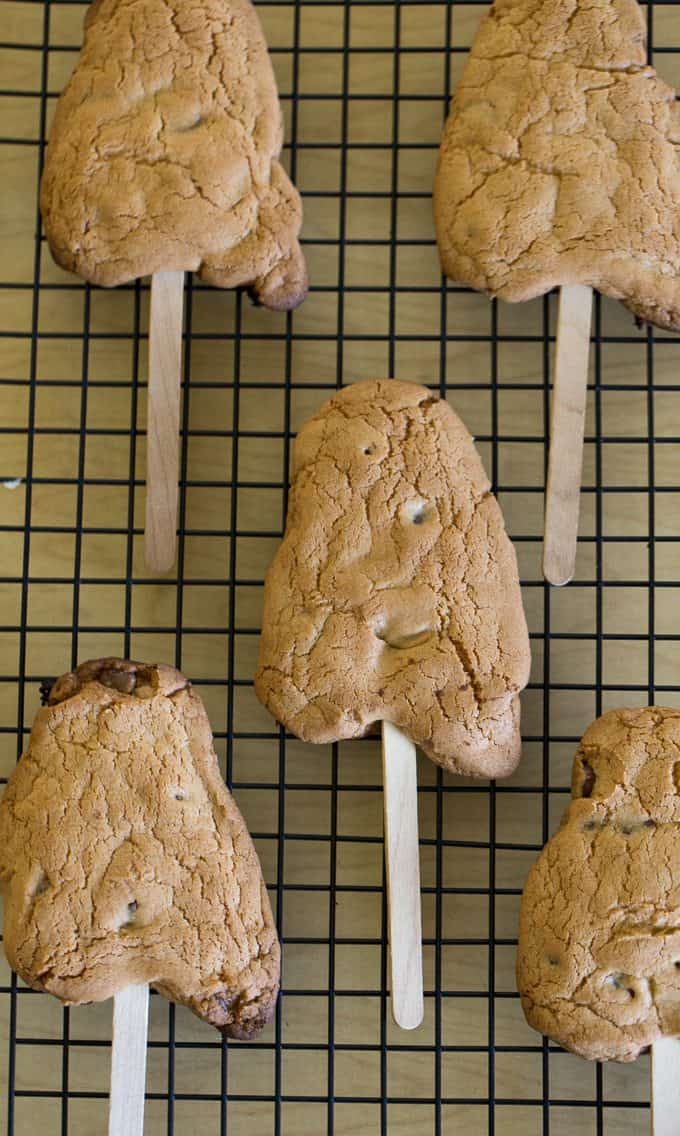 Once they are cooled, you are ready to add the finishing touches. Melt a package of white candy melts in the microwave at 50% power for 1 minute. Stir. Then melt an additional 30 seconds at 50% power and stir again. Repeat at 30 second intervals, stirring in between, until melted. Be careful to not overcook the candy melts so they don't seize.
Place cookies on a piece of parchment paper. Spoon the melted mixture onto each cookie and spread to cover the surface.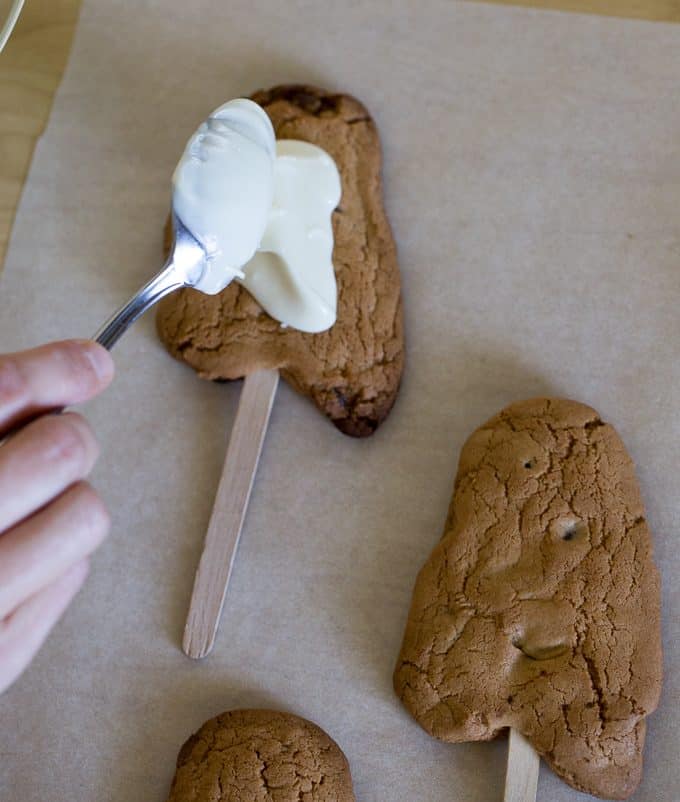 Add the candy eyeballs to each cookie. Let the cookies set for about 30 minutes so the candy melts have a chance to harden.
Then enjoy these spookalicious Ghost Cookies on a Stick!
Make them for your kid's Halloween party or just because.
My family gobbled these scary treats up quickly. It's a good thing they are easy to make because my daughter was asking if there was any left.
Check out Ghosts by Raina Telgemeier and make your own batch of Ghost Cookies on a Stick to celebrate Halloween.
You'll also like these Pumpkin Patch Dirt Cups.