Easy cookie hack coming your way today! You're going to LOVE how easy this is to do!
You'll need your favourite chocolate chip cookie dough and spread. I used REESE Spreads because I just can't get enough of it. I'm stuffing the spread inside my chocolate chip cookies.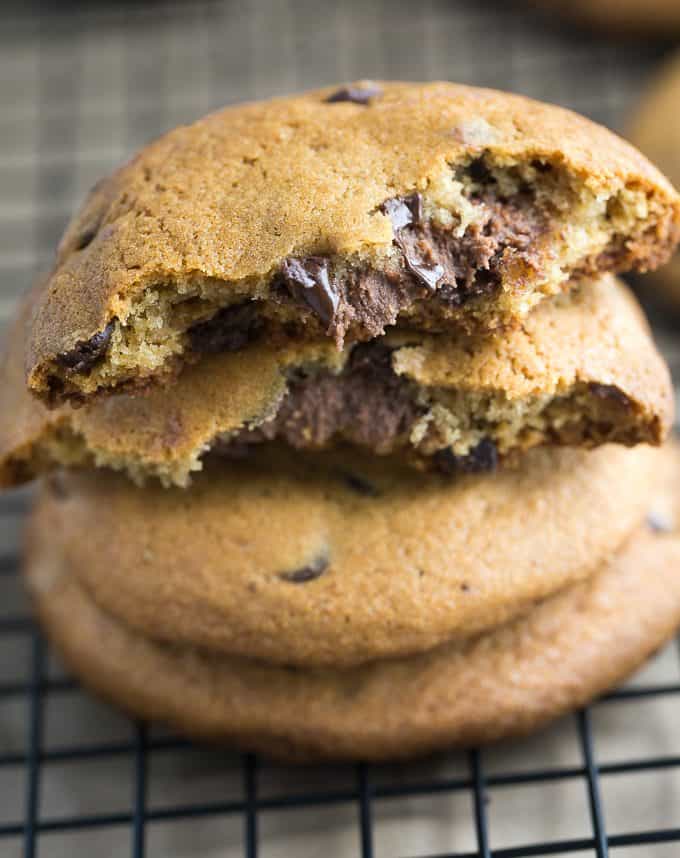 My youngest daughter was selling Little Caesar's pizza products. I bought a package of their chocolate chip cookie dough with this recipe in mind to make. Basically, you take two cookie dough rounds, add about 1/2 teaspoonful of REESE Spreads on top of one and then place the other cookie dough round on top. It's like a little cookie sandwich. Using your fingers, close the edges of the cookie dough so that your spread is nestled safely inside and won't come out during the baking process.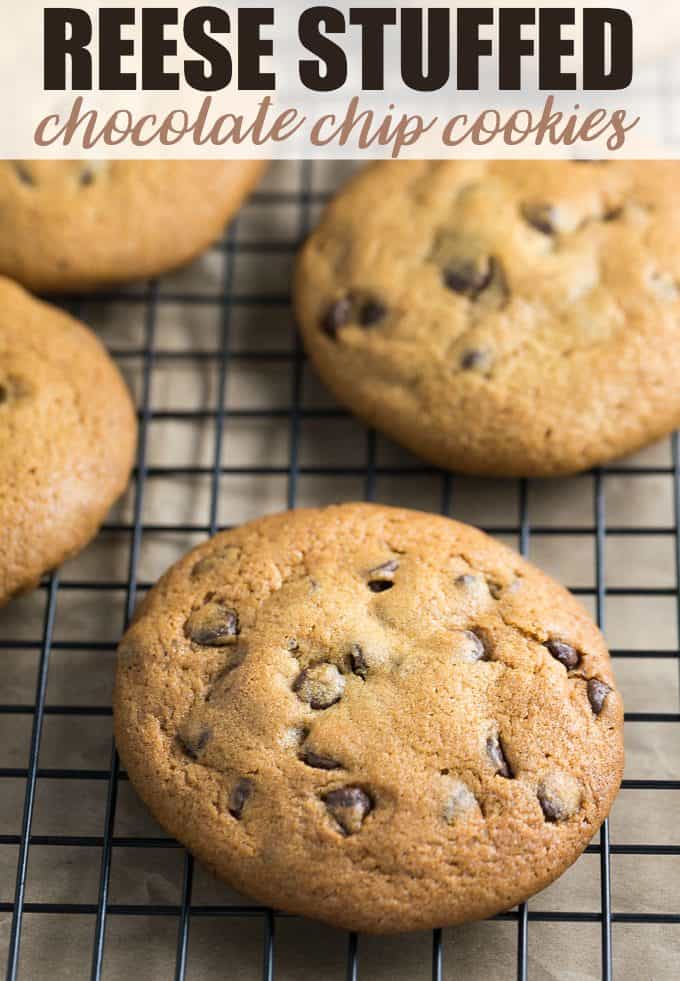 I recommend following the baking instructions on your cookie dough recipe. Mine baked for about 10 minutes in the oven. I let them cool a bit and then broke one open to show you. They are soooooo yummy!

Easy peasy, right? You can totally do this! Next time you have prepared cookie dough try this simple hack and take those cookies up a notch in decadence. You're welcome.
You'll also love these Reese's Peanut Butter Cookie Cups and Coffee Crisp Cookies.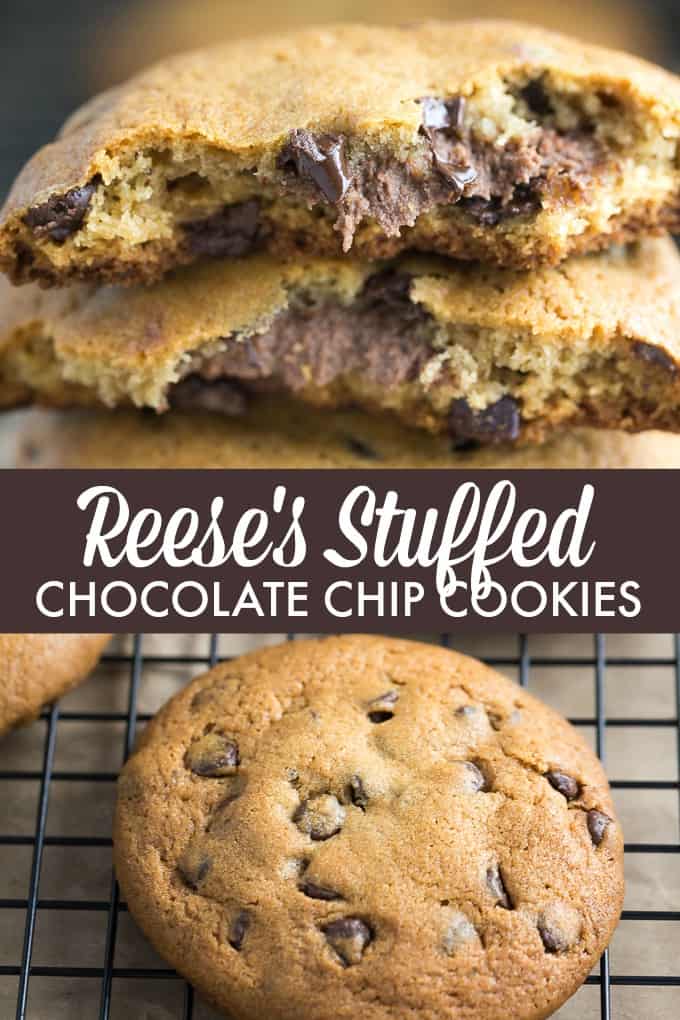 Do you know any other cookie dough hacks?