Got leftover pumpkin puree? Here's an idea for it! Most of my DIY beauty scrubs use edible ingredients. This Vanilla Pumpkin Sugar Scrub has five ingredients and most of them you could probably guess just by looking at its name.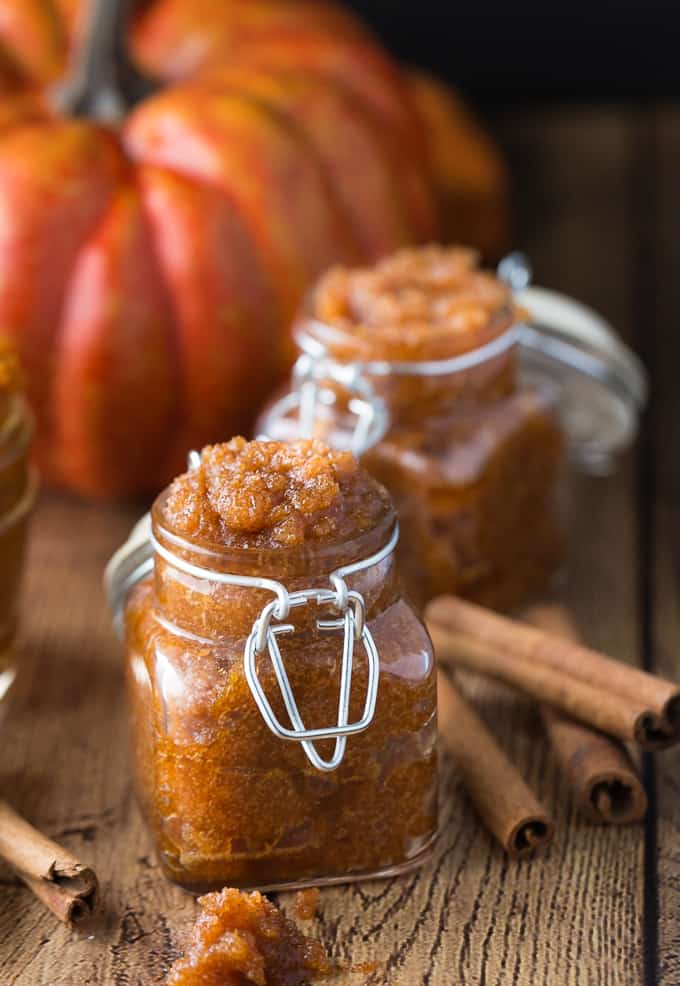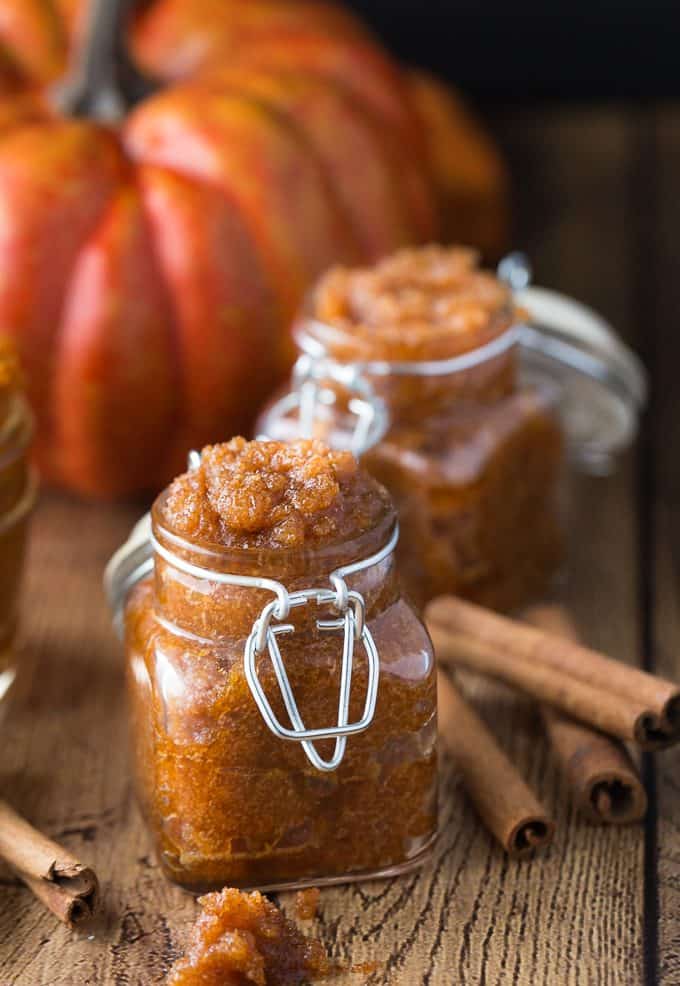 This post contains affiliate links.
Vanilla Pumpkin Sugar Scrub
I use natural raw sugar because I like its grittier texture for exfoliating. If you can't find any, brown sugar will do.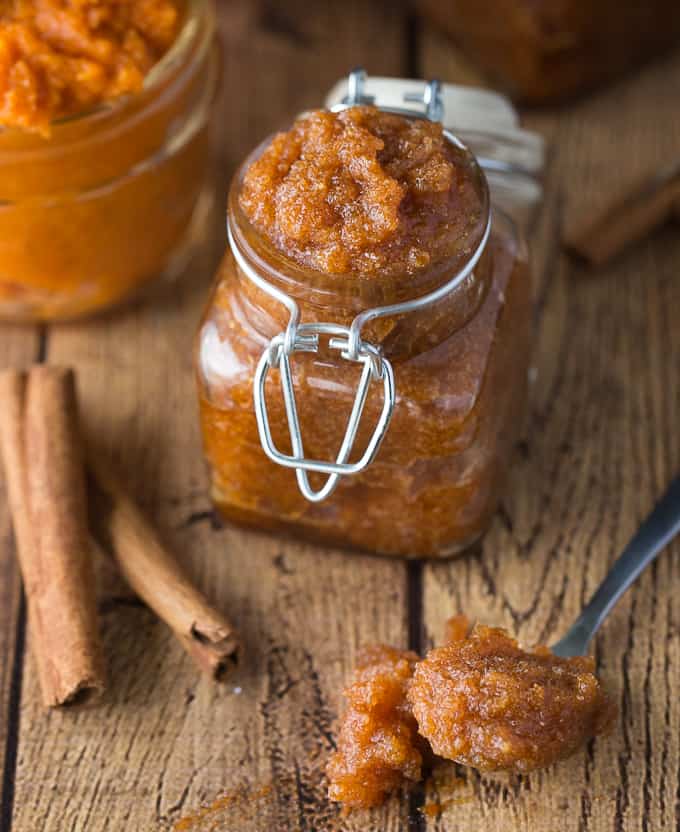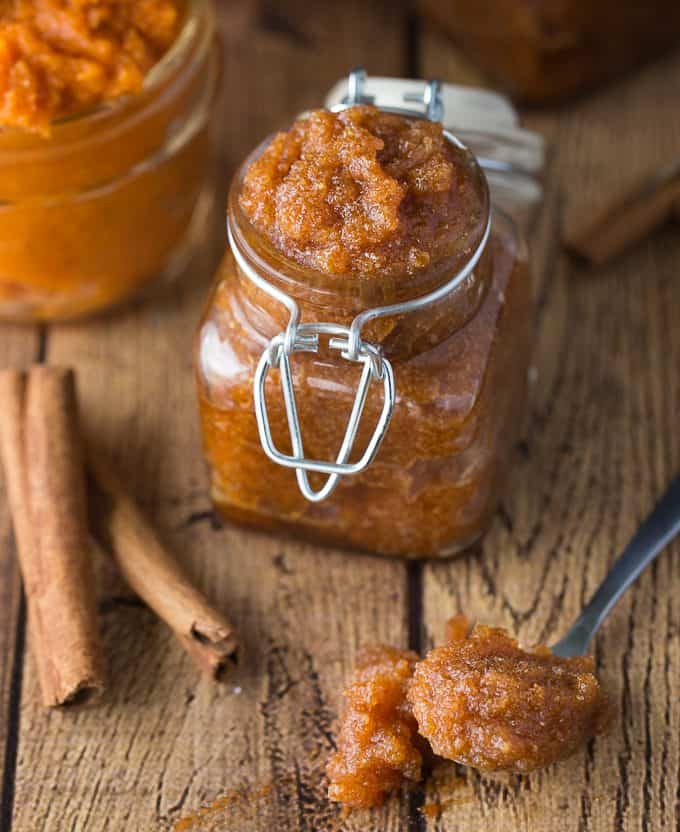 I love using melted coconut oil in my DIY beauty recipes. Coconut oil feels wonderful on your skin and is so soothing and moisturizing.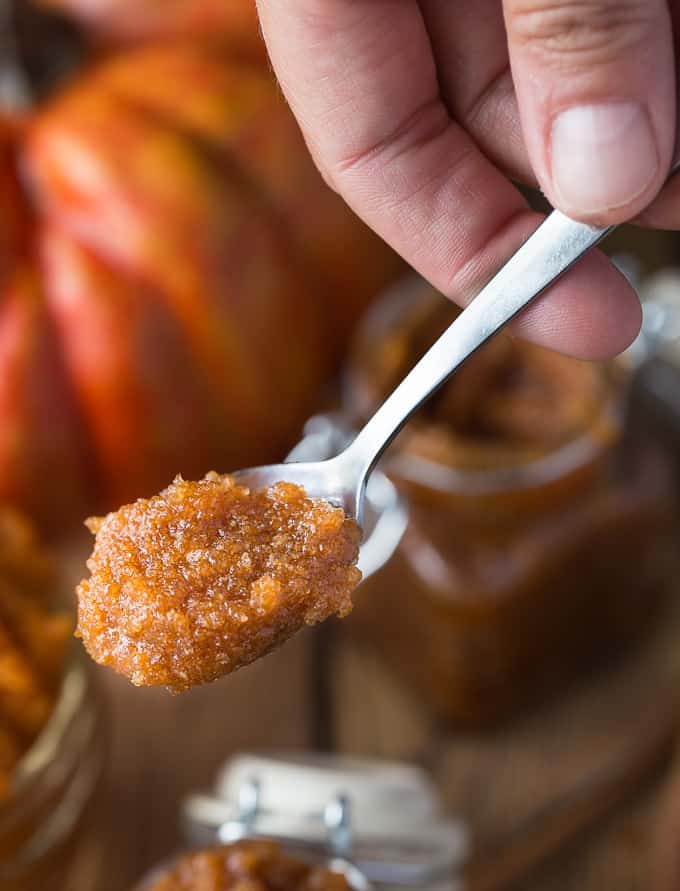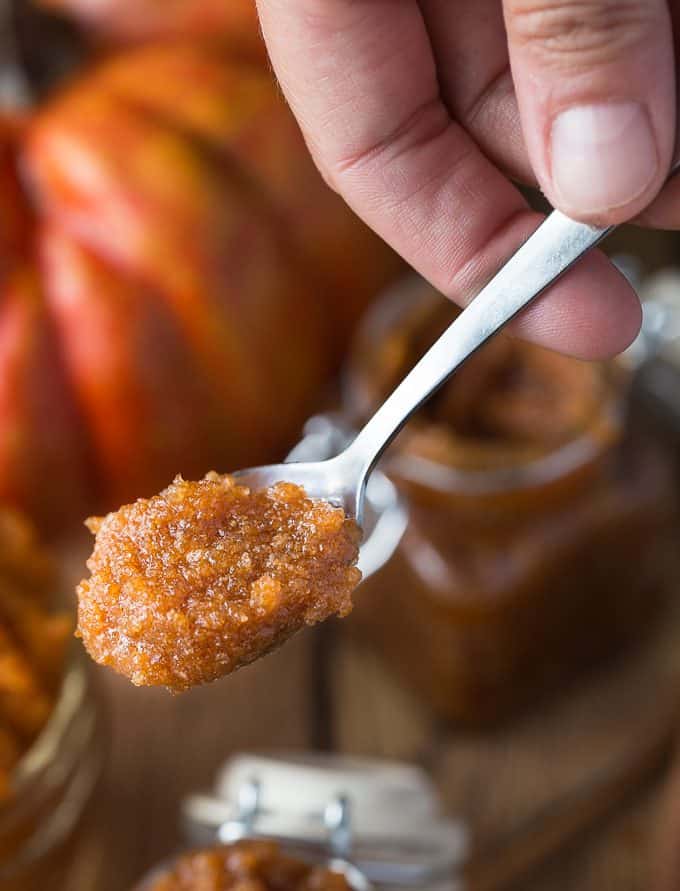 Vanilla extract and pumpkin spice are added to give it a nice fall scent.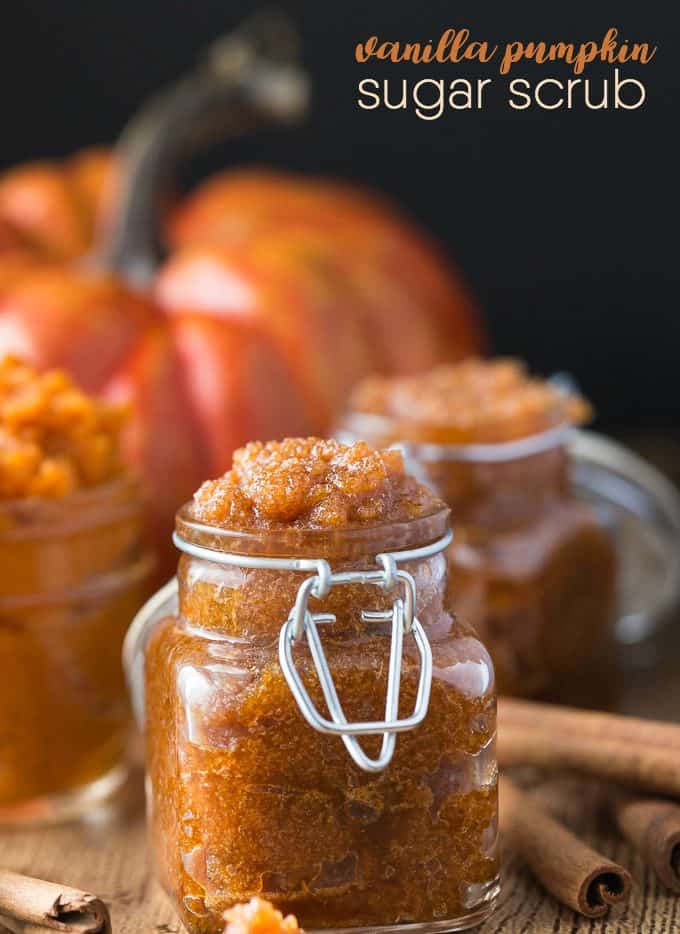 Ingredients
Brown sugar can be substituted if you can't find natural raw sugar.


Use it on your body (not face) in the shower. Scrubs can get a little messy so using them in the shower is the easiest way to ensure your bathroom doesn't get scrub everywhere.
If it's warm where you live, you could also use it outside with a tub of warm water.
Because this scrub contains edible ingredients, you'll want to store it in the fridge and keep it up to one month. Use it right away. You'll love it!
Have you ever used pumpkin in a scrub?
Vanilla Pumpkin Sugar Scrub
Got leftover pumpkin? Make this simple and sweet DIY beauty scrub. It feels great on your skin for exfoliating.
Materials
1 cup natural raw sugar
1/8 cup coconut oil, melted
1/2 tsp pumpkin spice
1/2 tsp vanilla extract
1/4 cup + 1 tbsp pumpkin puree
Instructions
Combine all ingredients in a bowl and stir.
Scoop contents of bowl into a mason jar.
Notes
Brown sugar can be substituted if you can't find natural raw sugar.
Recommended Products
As an Amazon Associate and member of other affiliate programs, I earn from qualifying purchases.