Do you love chocolate and peanut butter? What about no-bake desserts? If you answered yes to both questions, you're in for a real treat today. I made the most delicious pie that I know you will love. My family fell head over heels for this REESE pie!
I've partnered with REESE Spreads and have been sharing lots of yummy desserts on my blog and social media. Have you seen my REESE Cheesecake yet? It's a winner too.
REESE Pie
I know you may be tempted to grab that jar of REESE Spreads in your pantry and eat it by the spoonful, but make sure you save some. You'll need it for this recipe today.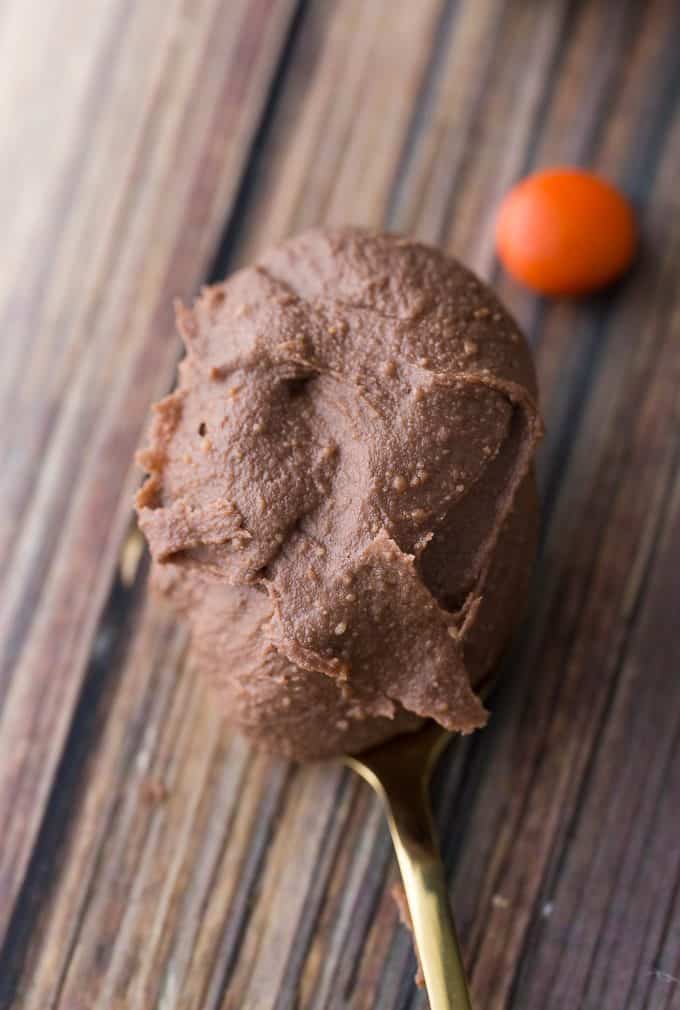 This recipe may look elaborate to make, but it's really not. I took a shortcut by using a pre-made graham cracker pie crust. If you're a regular reader of my blog, you'll know that I like simple recipes.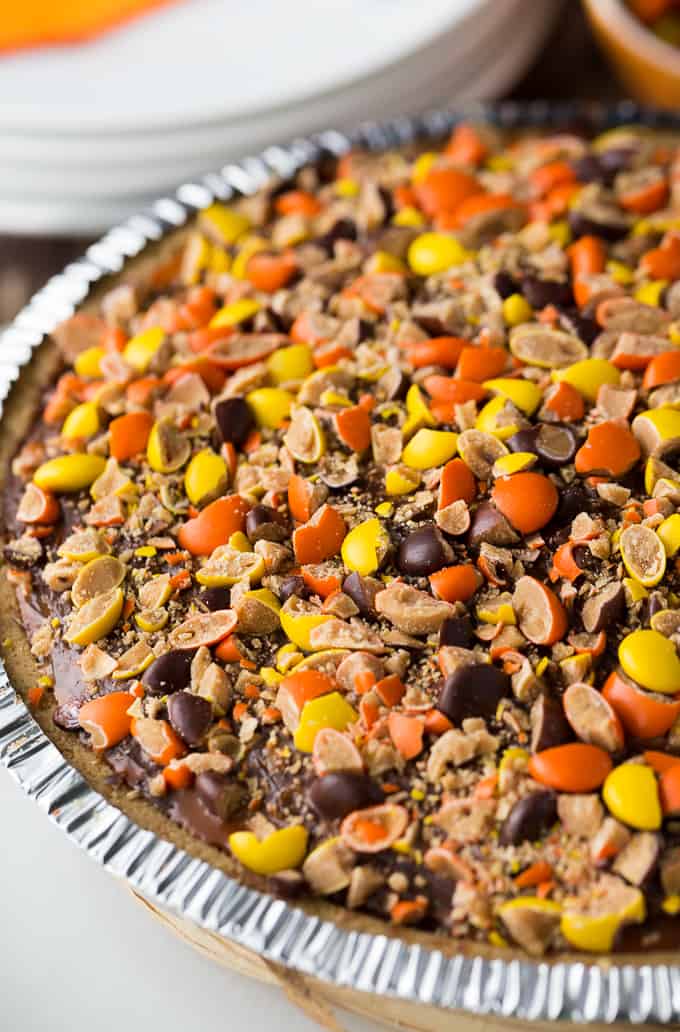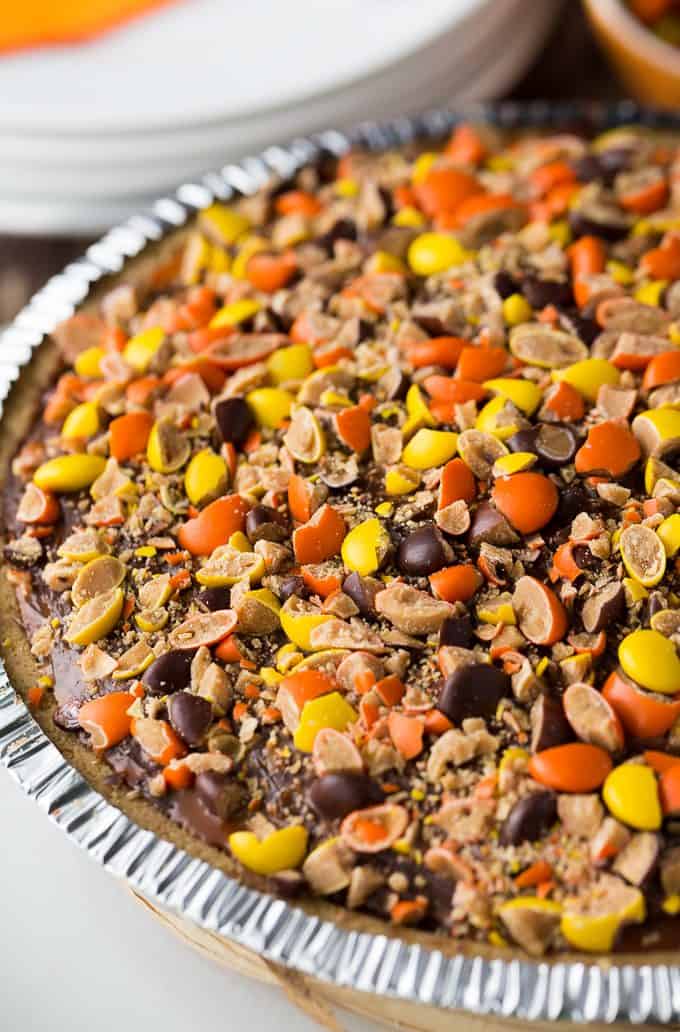 The second layer is a combination of REESE Spreads, corn syrup and butter. Spread it on the bottom of your pie crust, but don't put it up the sides.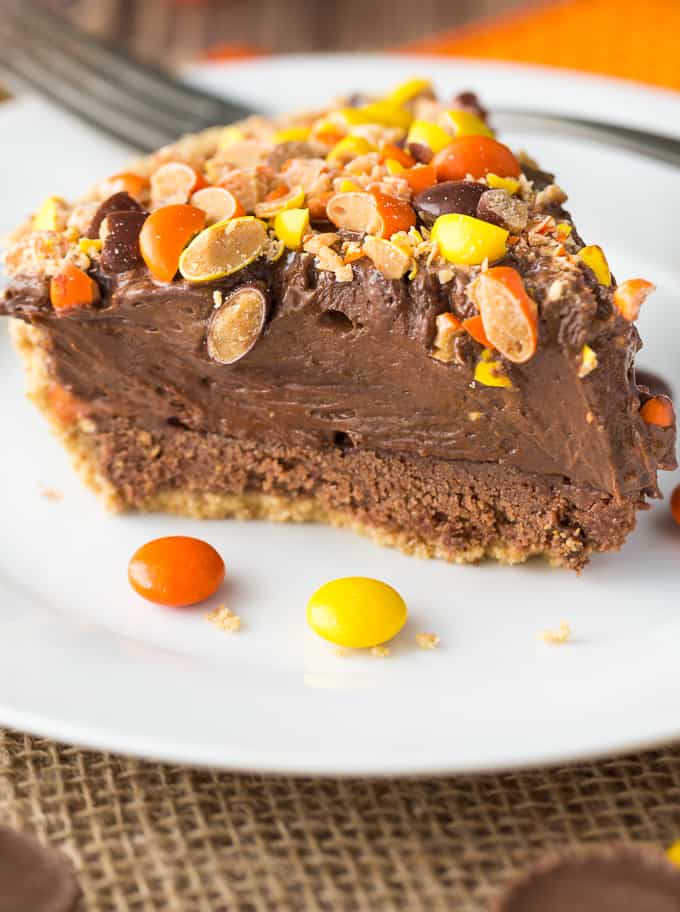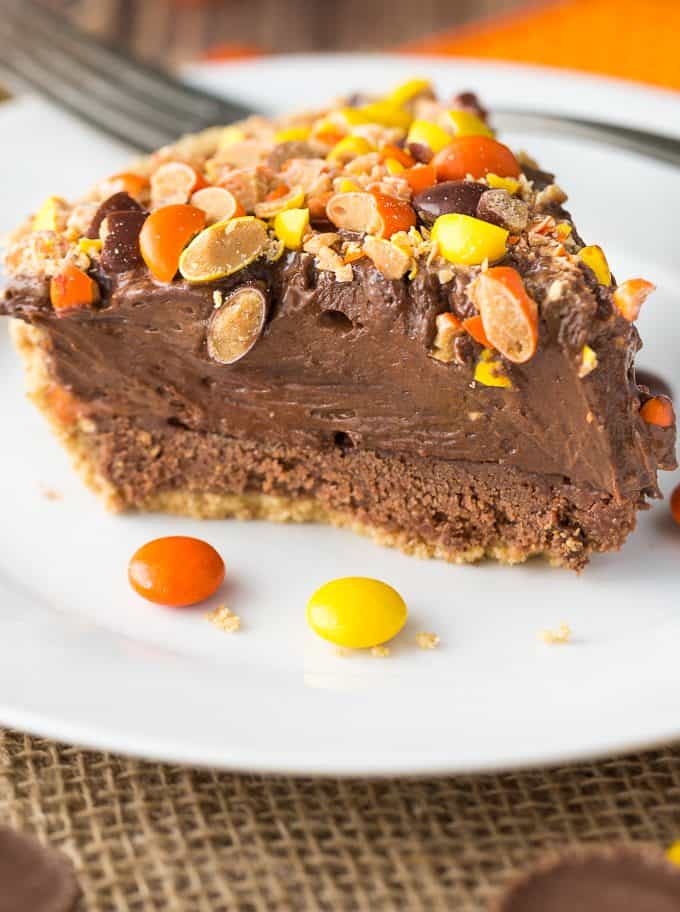 The next layer is chopped REESE Peanut Butter Cups. Sprinkle it all over your REESE Spreads layer.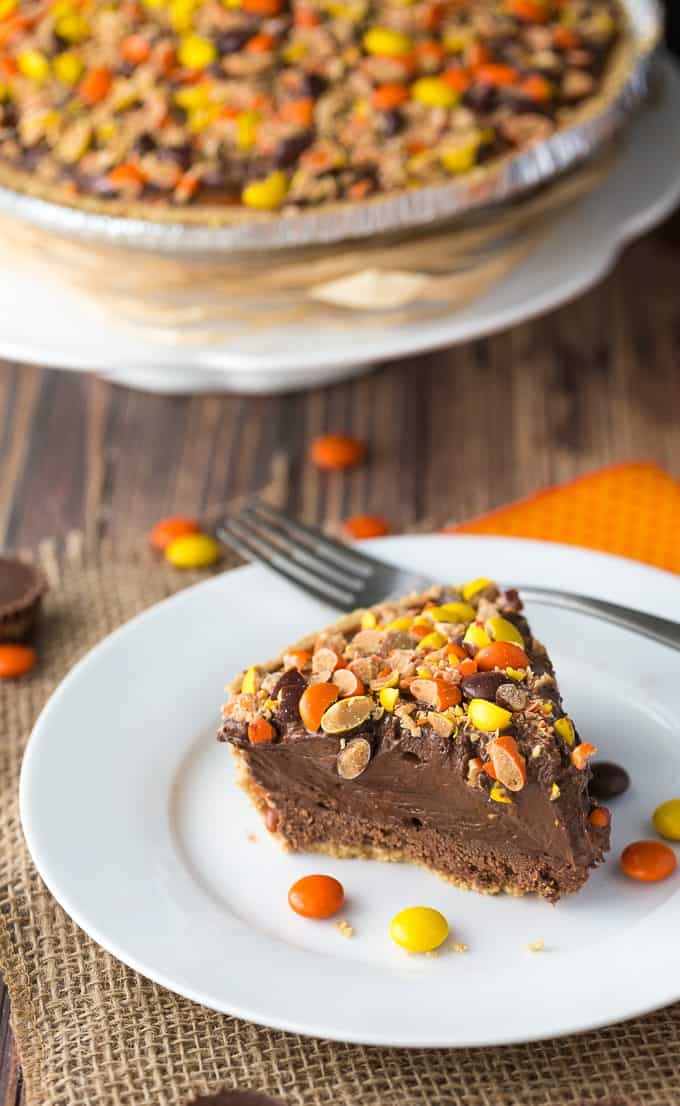 The biggest layer is the chocolate peanut butter pudding. Here you'll use two instant chocolate pudding mixes, milk, whipped topping and yes, more REESE Spreads. There's a reason why I called it REESE Pie because it's all about REESE!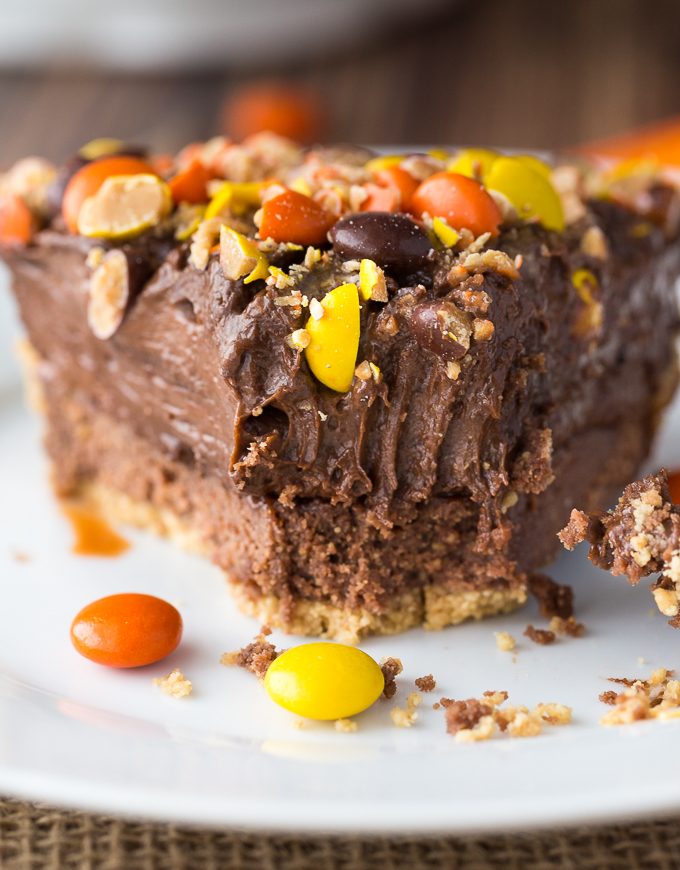 The pudding layer is creamy, rich and smooth.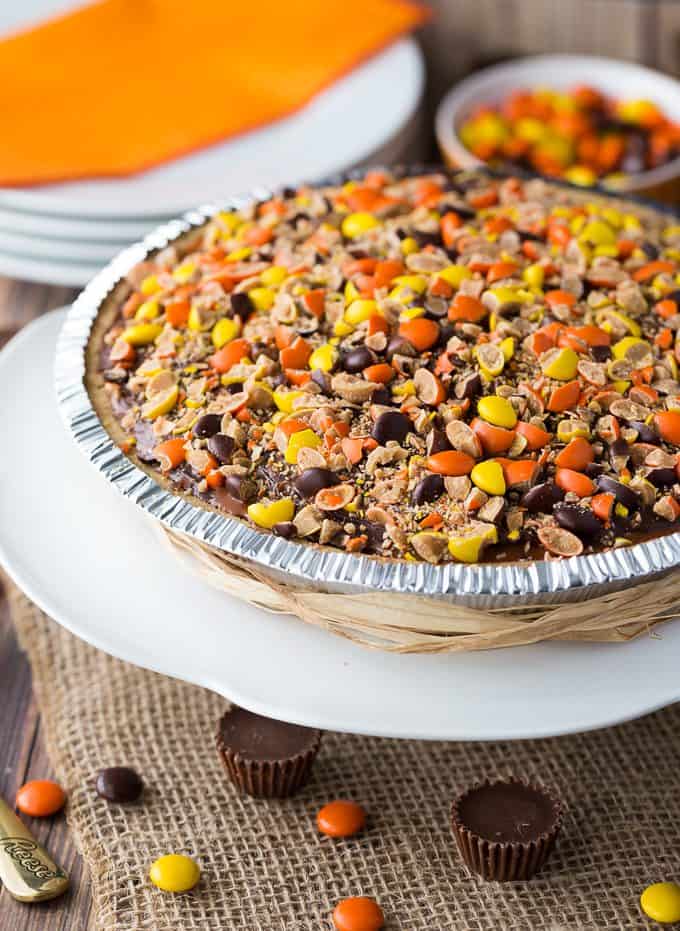 To finish it off, I used chopped REESE'S Pieces. I noticed afterwards that it has all the colours of fall. I didn't plan it that way, but it worked out beautifully!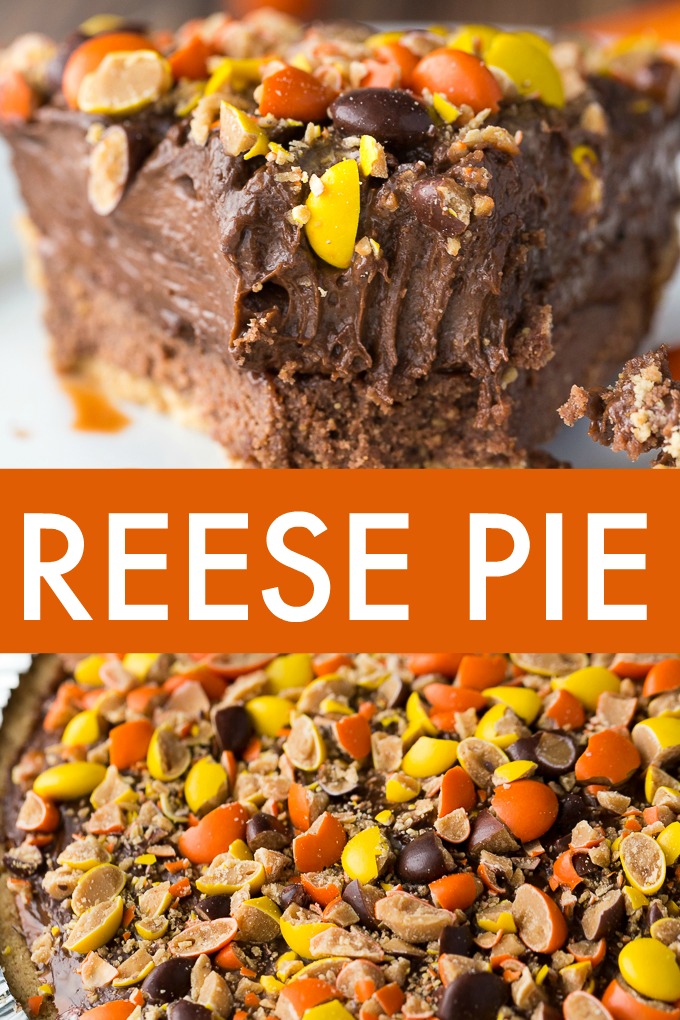 Make sure to let it set in the fridge for a few hours. I know it's hard because all you want to do is dig in and taste your masterpiece, but trust me, it's worth the wait! It will be so much easier to cut into nice, pretty pieces.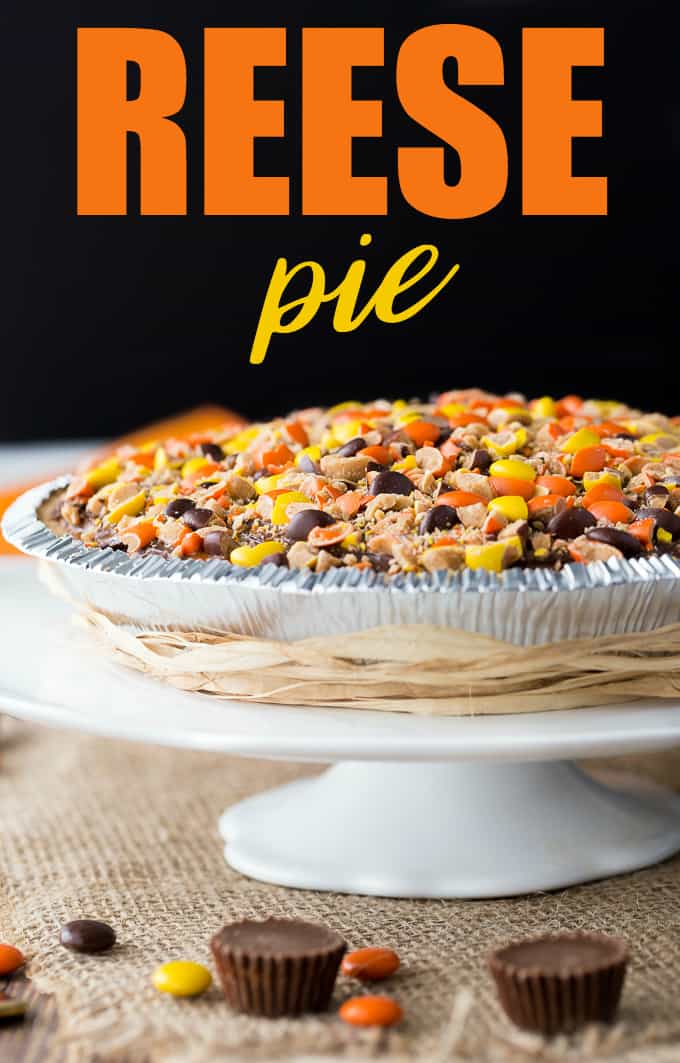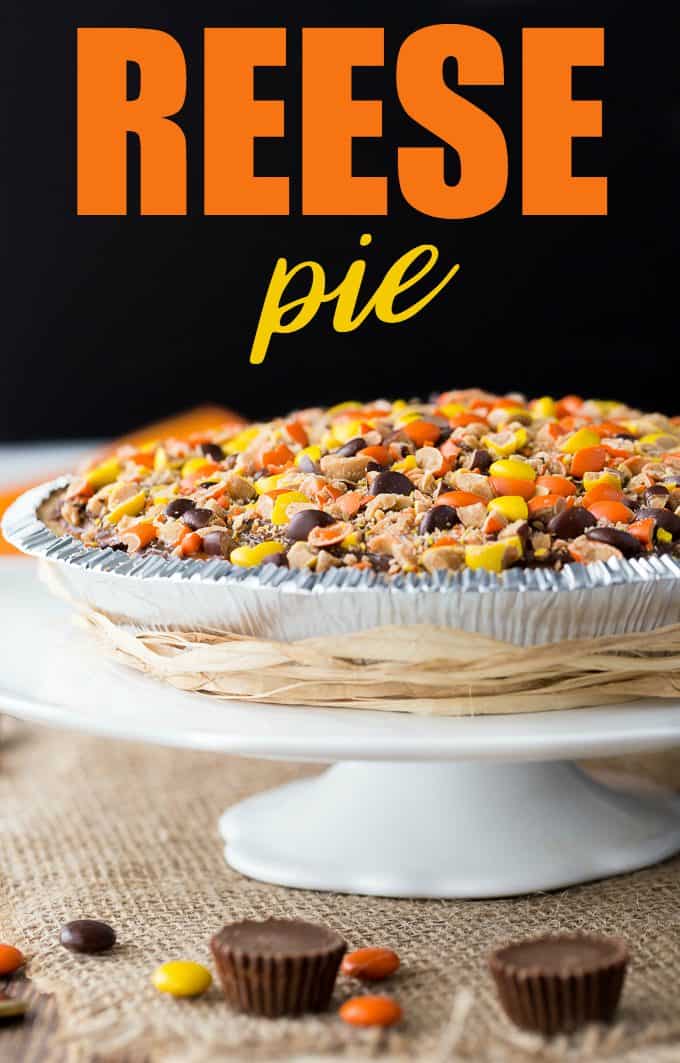 Serve this mouthwatering dessert to your family and I guarantee they'll be asking you to make it again. I was in shock at how quickly it was gone in my home. To me, that indicates the recipe is a "keeper". I hope you enjoy it as much as we did.
You might also like this Peanut Pie.
What are your favourite ways to use REESE Spreads in desserts?


REESE Pie
This decadent no-bake dessert is all about REESE! It has a thick rich layer of REESE Spreads followed by a layer of REESE Peanut Butter Cups. Top that with a creamy, smooth chocolate/peanut butter pudding layer and a REESE'S Pieces colourful finish.
Ingredients
1 cup REESE Spreads, divided
2 tbsp dark corn syrup
1 tbsp butter
1 graham cracker pie crust
1/4 cup REESE Peanut Butter Cups, finely chopped
1 2/3 cup milk
2 packages chocolate instant pudding (4 serving size)
1/2 cup frozen whipped topping, thawed
1 package REESE'S Pieces, chopped
Instructions
Add 3/4 cup REESE Spreads, corn syrup and butter to a bowl. Microwave on high for 1 minute. Stir until smooth. Spread over the bottom of the graham cracker crust.
Sprinkle REESE Peanut Butter Cups on top of REESE Spreads mixture.
In a mixing bowl, beat chocolate pudding and milk on low speed for 2 minutes. Beat in 1/4 cup REESE Spreads until blended. Stir in whipped topping.
Spread chocolate pudding mixture into pie crust. Top with REESE'S Pieces. Refrigerate for 3 to 4 hours to set.
Recommended Products
As an Amazon Associate and member of other affiliate programs, I earn from qualifying purchases.
Nutrition Information:
Yield:

8
Serving Size:

1
Amount Per Serving:
Calories:

276
Total Fat:

14g
Saturated Fat:

6g
Trans Fat:

0g
Unsaturated Fat:

7g
Cholesterol:

10mg
Sodium:

243mg
Carbohydrates:

34g
Fiber:

1g
Sugar:

16g
Protein:

5g
Disclosure: This post is sponsored by REESE Spreads as part of the Golden Spoon Recipe Series. All opinions on this blog are my own.