I gave up on trying to maintain an address book years ago. I used to be meticulous about keeping it up to date. I'd use liquid paper for any updates, but after awhile I gave up. I don't talk on the phone nearly as much as I used to. Email or text message is the best way to get in touch with me. Despite using the phone less, I still found a need for having a list of important phone numbers nearby. I hated having to Google or find the number in the phone book when I needed it. I used to have the numbers written out on a pad of paper and kept on the fridge. I decided I needed something neater looking which is why I now use this Important Phone Numbers printable.
I printed it out and wrote on all the numbers that we call from time to time including our doctor, dentist, schools, friends and family. It saves me from having to dig out the numbers each time. It's also always available if the kids need to call someone.
Plus, it's cheap. It will only cost you the ink and the paper. If your printable is getting full of liquid paper or crossed off names, just print out a new one and start fresh.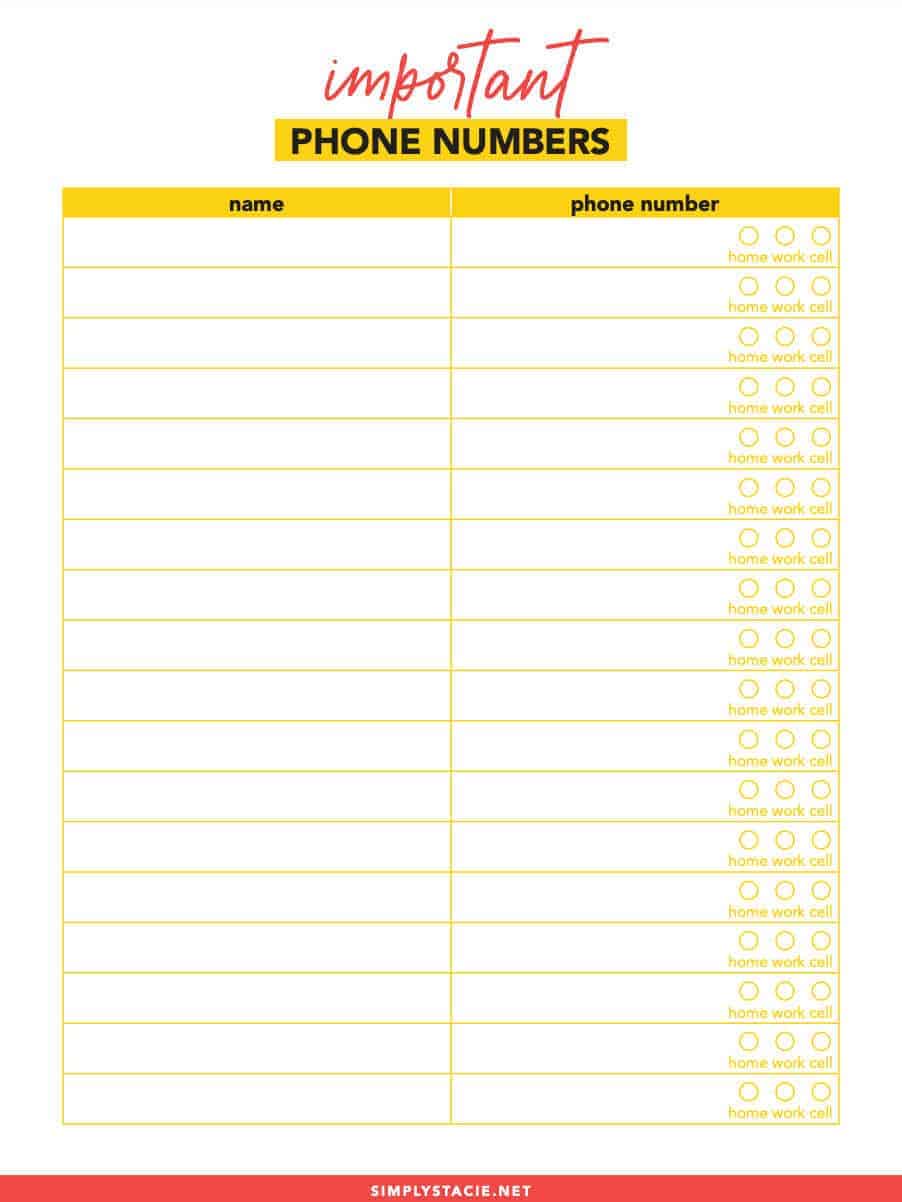 I know many people don't even have a home telephone and just rely on their cell phones. I still have a home phone and can't see myself cutting it off any time soon. To be honest, I don't even use my cell phone to make calls…ever! It's mainly used for texting and the Internet. If you want to talk to me, you'll have to call me at home.
If you have use for this free Important Phone Numbers printable, feel free to download the pdf and print it out.
Fill out the form below to get your free Important Phone Numbers printable delivered to your inbox.

I'm curious. Do you still have a home phone or do you solely use a cell phone?