I was brainstorming Mother's Day gifts and trying to figure out some gift ideas that would suit my mom. Beauty subscription boxes were one of the first things to pop in my head. Heck, I'd like a subscription (or two). I think it would make a thoughtful gift and one that mom can enjoy months and months later.
Most subscription box companies are based in the USA. I did a little bit of research to find out the ones that shipped to Canada and what the shipping costs would be.
I found a couple Canada based ones that have free shipping and prices in CAD. The only one I've personally had experience from the list below is Birchbox (update: they no longer are in Canada). I bought my daughter a six-month subscription for Christmas. She loves when that little pink box arrives every month.
The fruits of my labour are all listed below – 18 beauty subscription boxes for Canadians. I listed the shipping and monthly cost at the time of this post and what you can expect to find in each box.
As you can see they have a wide range of price points from relatively inexpensive to a premium cost. I also noticed a few of them have cheaper monthly costs if you prepay several months ahead. You'll be able to see the prices when you visit the site and take a look around.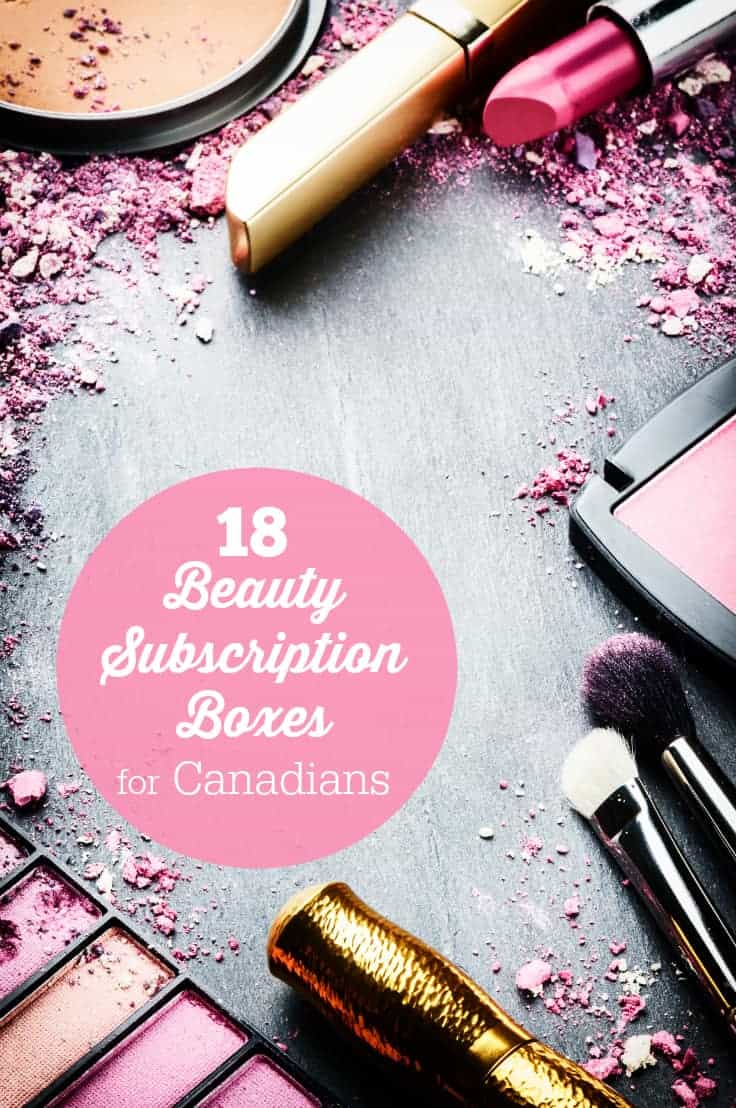 Beauty Subscription Boxes for Canadians
This post contains affiliate links.
1. BoxyCharm ($25 USD/month): Receive 5 full-size brand name beauty items. My new favourite beauty box! I've been subscribing for a few months and LOVE everything sent to me so far. Awesome value.
*New* FabFitFun ($49.99 USD/month, $8 shipping): Receive a box of fabulous finds in beauty, wellness, fashion, and fitness each season with a retail value over $200.
2. Botanic+Terre ($44.99 CAD/bi-monthly, free shipping): 3-4 beauty items ranging from make-up, skincare, body care and hair care.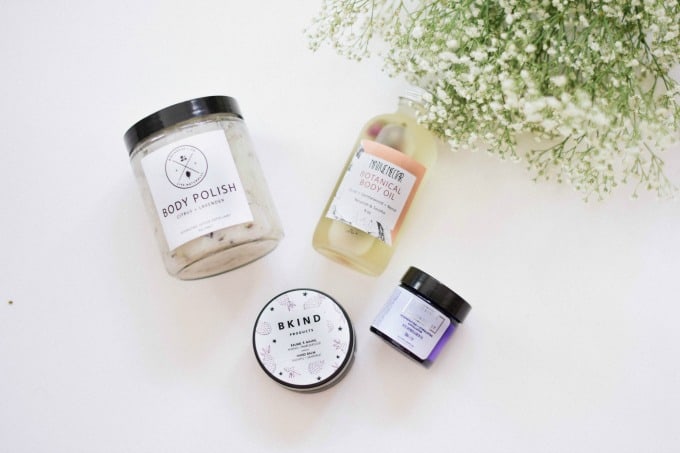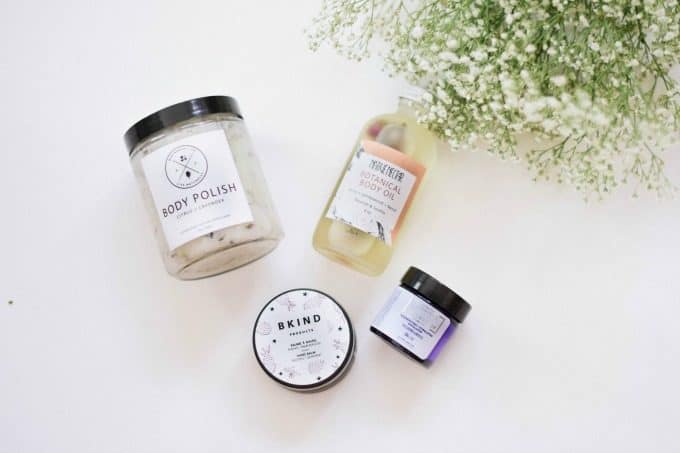 3. Beauty Joy ($15 USD/month, $5 shipping): One hand-curated Jewelry Item, one Full Size Beauty Item, and 2-3 deluxe samples.
4. Nourish Beauty Box ($29.95 USD/month): 4 to 5 vegan, organic beauty products in an eco-sustainable box
5. Vegan Cuts Beauty Box ($29.90 USD/month, shipping included): 4 to 7 luxury beauty products. Use the coupon code simplystacie to save $5.
6. Ipsy ($10 USD/month, $4.95 shipping): 4-5 beauty products tailored to you in a collectible bag.
7. Lip Monthly ($10 USD/month, $5 shipping): 2-3 full sized products and 2-3 sample products.
8. Luxe Box ($24 CAD/every 3 months, free shipping): Seasonal Luxe Box with 7 to 8 trial-sized beauty and lifestyle items specifically selected by their Beauty Editors.
9. Petit Vour ($23 USD/month, $8 shipping): 4-5 personalized beauty products.
10. Jersey Shore Cosmetics ($2.50 USD/month): Choice of a monthly pack of 2 or 4 balms.
11. BomiBox ($37.99 USD/month): Receive full and deluxe sample sized Korean Beauty products.
12. Lipstick Junkie ($18 USD/month): Curated box full of lip products.
13. Topbox ($12 CAD/month, free shipping): Four beauty samples.
14. Love Goodly($29.95 USD/bi-monthly):Enjoy nontoxic, cruelty free beauty, skincare, and more.
15. Wantable ($40 USD for 1st month, $36 USD/month after that, $6 shipping): 4 to 5 full-sized premium products, handpicked by your personal stylist.
16. Sudz & Scrubz ($34.99 USD/month): Handmade, quality bath and body products.
17. Pearlesque Box($39.95 USD/month): Skincare subscription box for the bona fide skincare fanatic who cares about high quality, non-toxic, and all natural ingredients.
18. Maid in Tokyo($45 USD/month): 4-5 Full size Japanese skin and beauty products.
Choice is good! I was happy to see there was so many companies that offered subscriptions to Canadians. We like to look good too! Now for a decision. Which one to buy? Which one would you pick?
You might also like Beauty Subscription Boxes for Under $20 a month, my favourite subscription boxes and this beauty gift guide.