I've been a busy bee lately! I'm in the process of decluttering and organizing my home. I always feel more motivated at the new year mark. It's like a fresh start and I'm ready to let go of items that I no longer use, need or love and get set up for a fabulous year.
One of my favourite ways to organize my home and life is through the use of printables. I'm getting my 2016 household binder ready to go with all the printables I'll need for the year. You can pretty much organize every area of your life!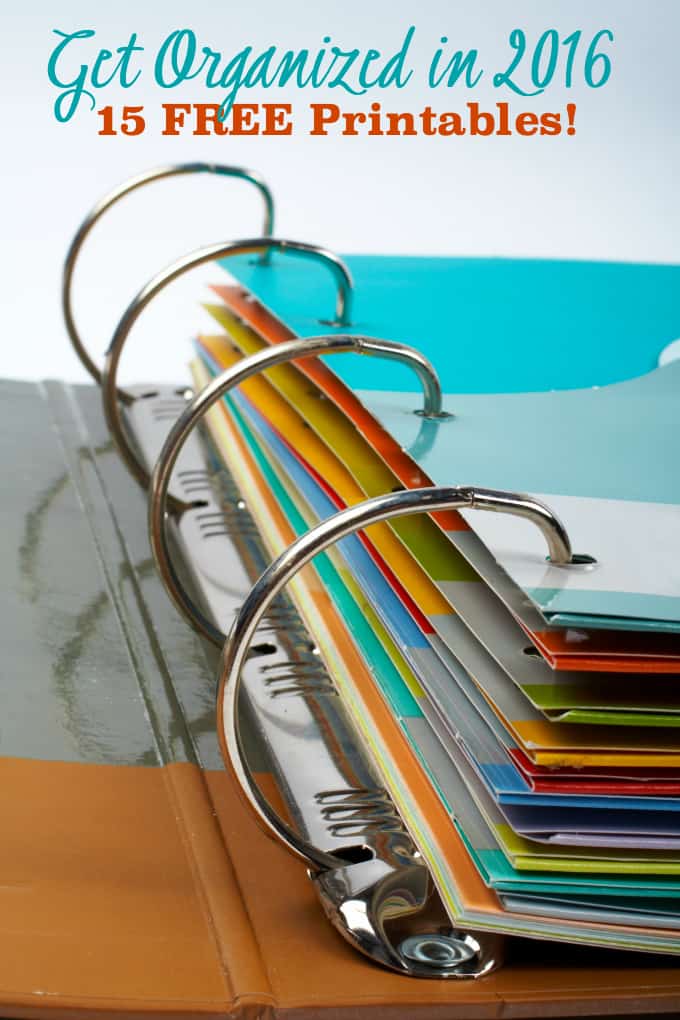 ©Binder image via Shutterstock
I recently shared a bunch of 2016 printables to organize your home. You can print off the entire set if you like. Or take a peek at the list below and grab the ones you think you'll need or use.
My post last year, Get Organized in 2015 with Free Printables, resonated huge with people so I'm doing it again. Check out these 15 free printables to get organized in 2016!
Getting organized is one of my favourite topics to blog about. I have a few other posts you might like: Organizing Your Home on a Budget.
You may also enjoy these money-saving tools with free downloads and spreadsheets to help you with your family finances.
Do you plan on getting organized in 2016? I'd love to hear about it!