My new hobby these days is making my own DIY beauty products. They are fun to create and I love to share them with my family and friends. I've kept some for myself, of course, but I've given a ton away. My cousin, Allison, often comes over to help me make them and I end up sending her home with a bag of goodies to try. We made these Lavender Bath Melts together. I was so pleased at how great they turned out!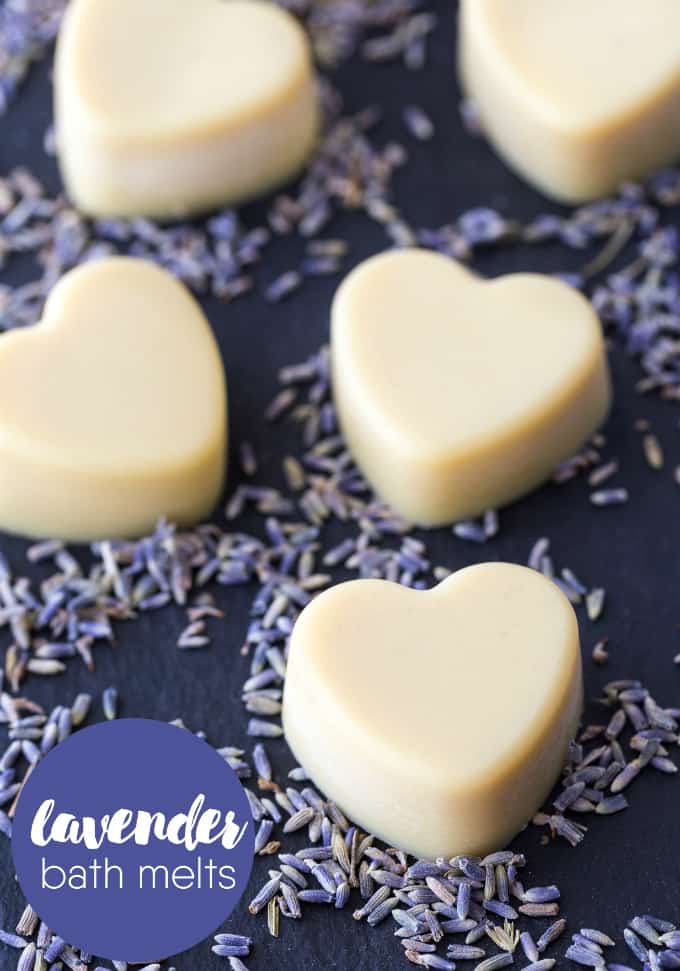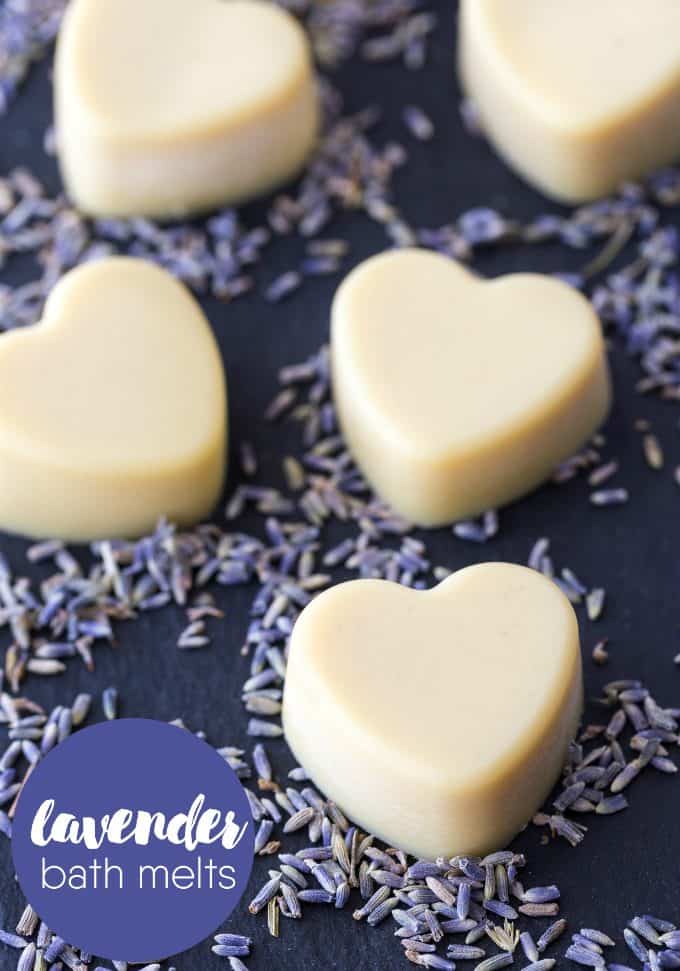 Ingredients
This post contains affiliate links.
To use: add to your bath water and let it melt as you relax.


You'll need three ingredients plus a silicone mold to prepare these beauties. I purchased my cocoa butter and almond oil via Amazon. I already had the lavender essential oil on hand and the silicone mold I picked up at Michael's a few years back for Valentine's day.
To use, simply add a bath melt to your bath water and sit back and relax. I find lavender such a calming scent. My cousin said that even her 13 year old son uses them in his baths. I'm glad he's enjoying them!
This recipe makes between 10 and 13 bath melts. It will depend on the size of your silicone mold. Mine was fairly small so this batch had 13.
Make sure to check out my other DIY beauty recipes. I have a bunch posted already and still lots more to come. Think DIY gifts! You might also like this Lavender & Magnesium Soak.
Are you interested in making bath melts?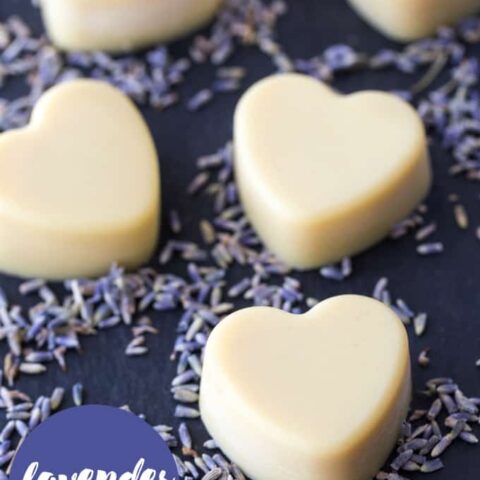 Lavender Bath Melts
Total Time:
3 hours
20 minutes
Relax in a bath with the soothing scent of lavender! This easy DIY beauty recipe is only three ingredients and makes a wonderful gift.
Materials
1 cup cocoa butter
4 tbsp almond oil
30 to 40 drops lavender essential oil
Instructions
Add the cocoa butter to a water bath over medium heat. Stir occasionally until it's completely melted. Remove from heat.
Stir in almond oil and lavender essential oil. Pour into a silicone mold and let cool for 20 minutes. Put in fridge for a few hours to completely solidify. Remove from molds. Store in a cool, dry place.
Notes
These will keep up to 3 months.