Buying our house here in Ontario was whirlwind of activity. We drove from Nova Scotia to Pembroke, Ontario and were here for less than a week. During that time, we wanted to look at houses, make an offer, secure financing and have a home inspection. It was busy, but we got it done!
One thing that helped us was to plan ahead. We knew our price range and had a pre-approval done on a mortgage. We also had our list of "needs" and "wants". I wanted three bedrooms, two bathrooms and gas heat and John wanted a garage. I bought the house on my income alone so I couldn't be too picky.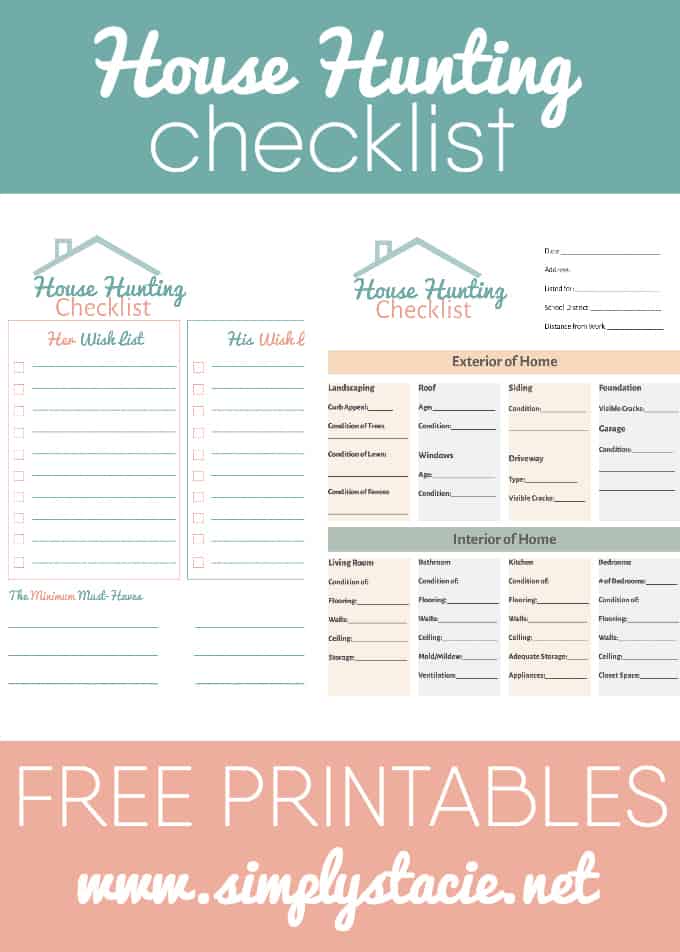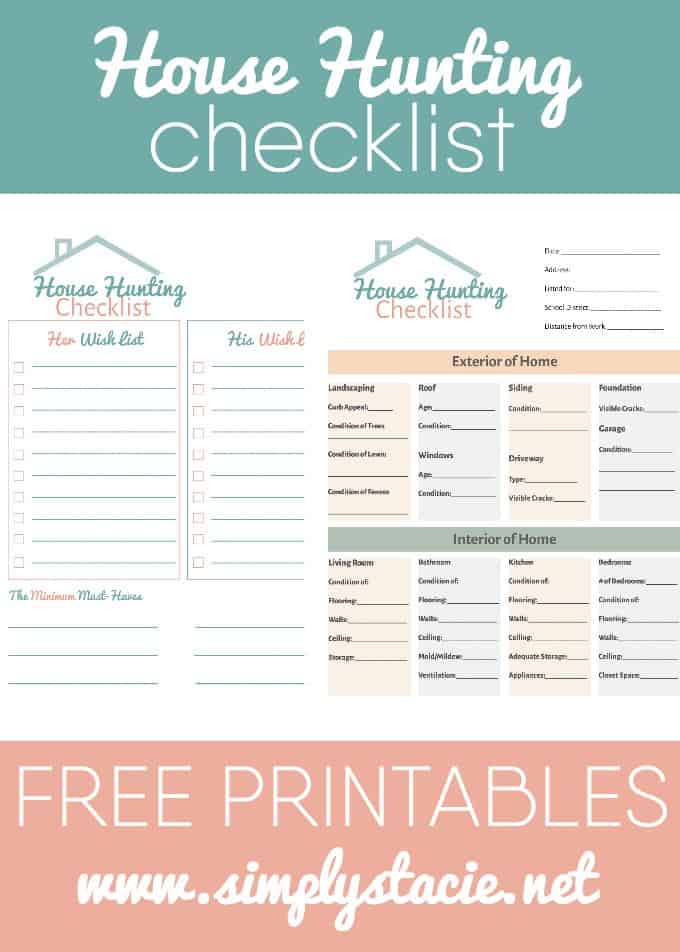 House Hunting Checklist
To help you on your house hunting journey, I've developed two House Hunting Checklist printables. The first one is your wish list where you and your partner write down everything you want in a house. At the bottom, I have your Minimum Must-Haves. These would be items that you would not compromise on like number of bedrooms or type of heating.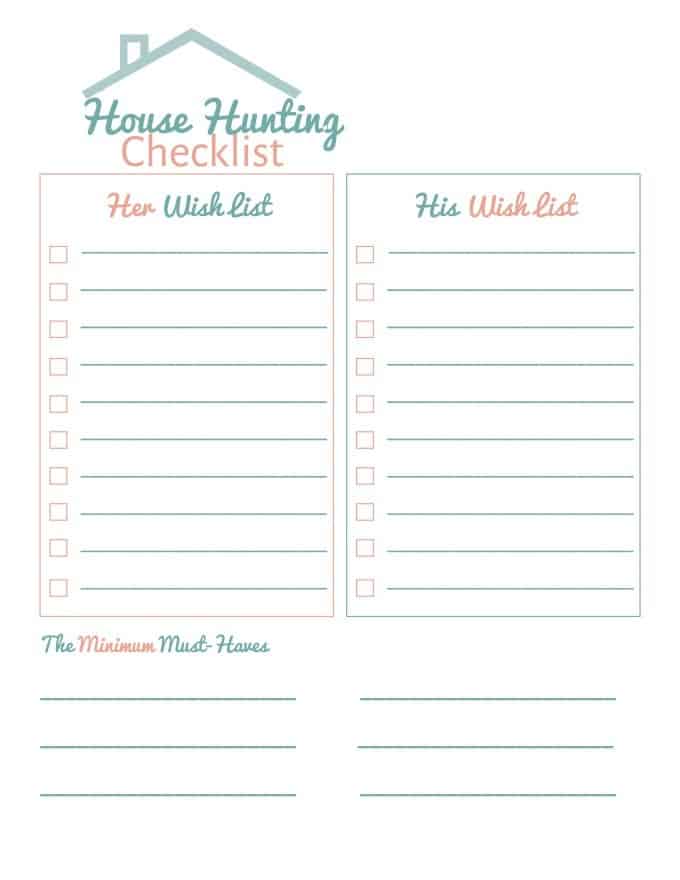 The second printable is for your clipboard as you check out each of the houses on your list. Use one sheet for each house you visit to take notes and record all the important details.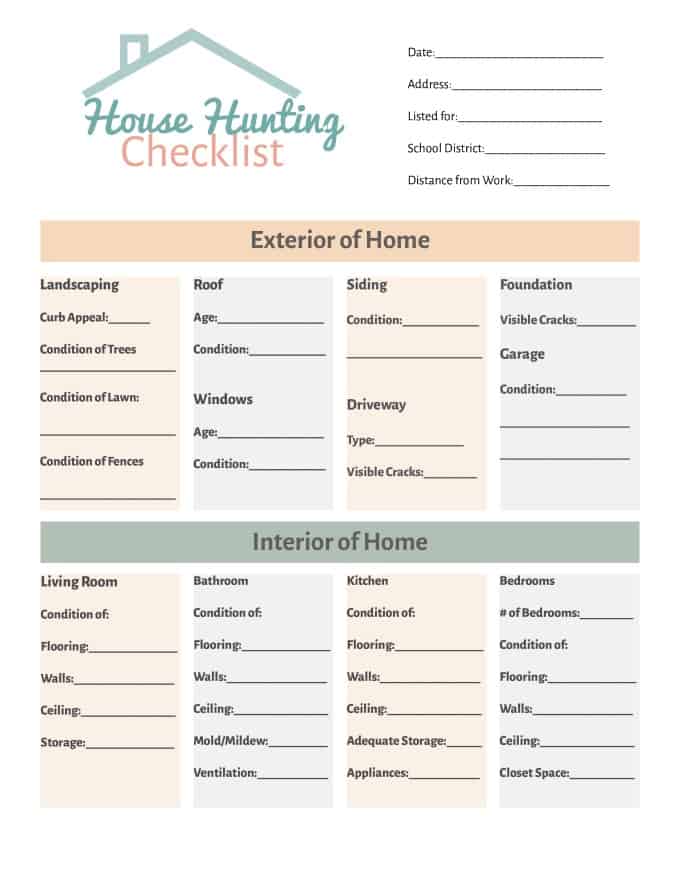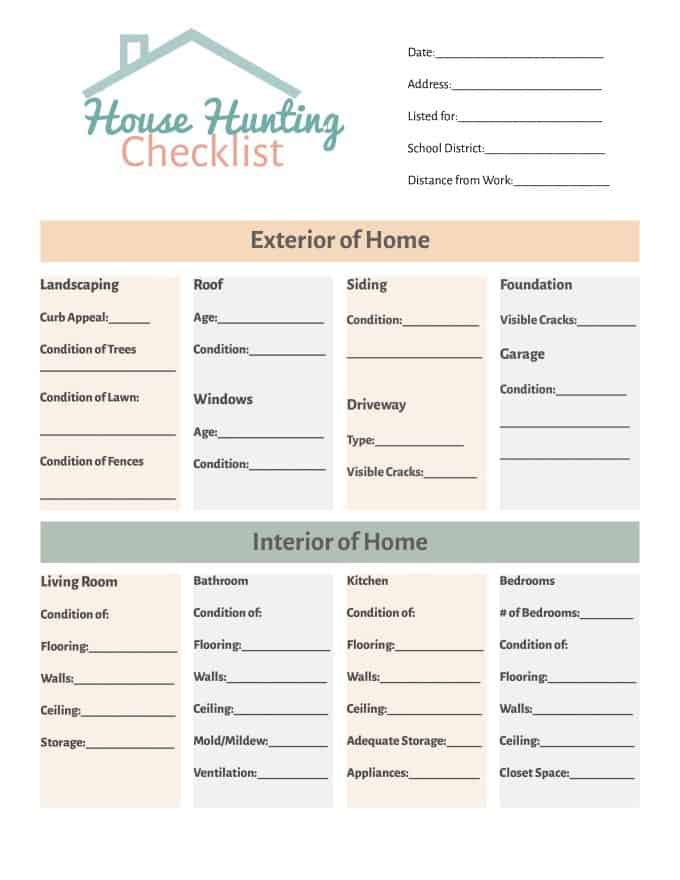 If you view a lot of houses, these sheets will come in handy at the end of the day when you are ready to discuss the homes you like and want a second visit.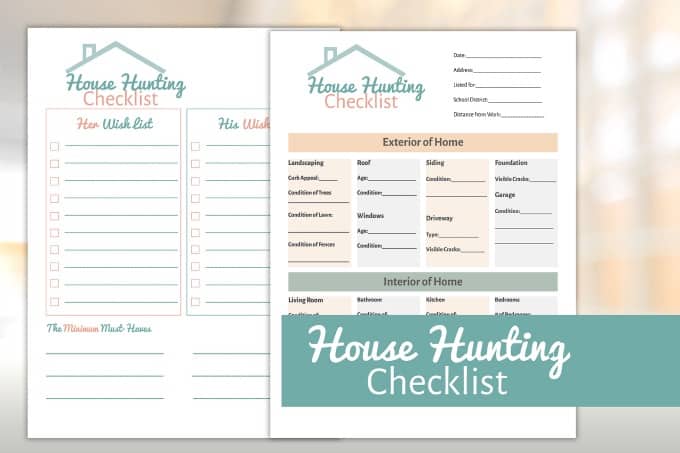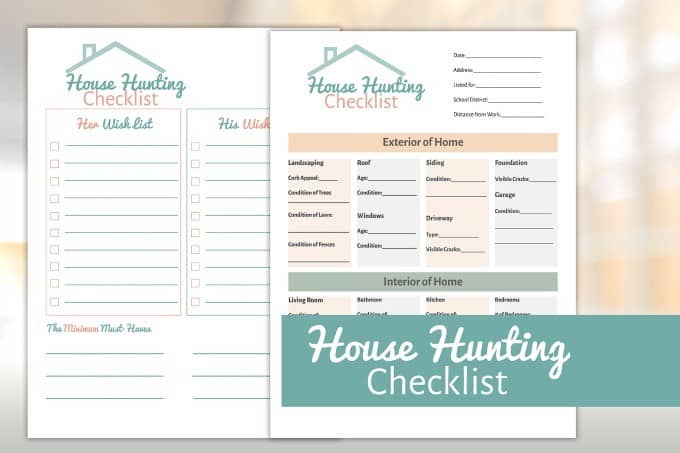 For me, it came down to two homes. I made an offer on the first home and it was conditional on financing and a home inspection. During the home inspection, water was pouring into the basement and the home inspector said the foundation was bad. I backed out of that offer because that was way more work than I wanted to deal with. After a home inspection on the second house, we took off conditions and had set a closing date for a couple months time. It's interesting how things work out.
Feel free to share this post with your house hunting friends so they can use the free house hunting printables to help them stay organized and make decision making easier.
Fill out the form below to get your House Hunting Checklist delivered to your inbox.

When was the last time you went house hunting?