Are you looking for books to read in 2022? I've got a list of recommended books to add to your reading list this upcoming year.
I've been sharing this every year for the past eight years. Because I've had so much positive feedback about this list, I'll keep making them for people, like me, who love to read.
Have a peek through this list of 30 must-read books and pick them up at your favorite bookstore.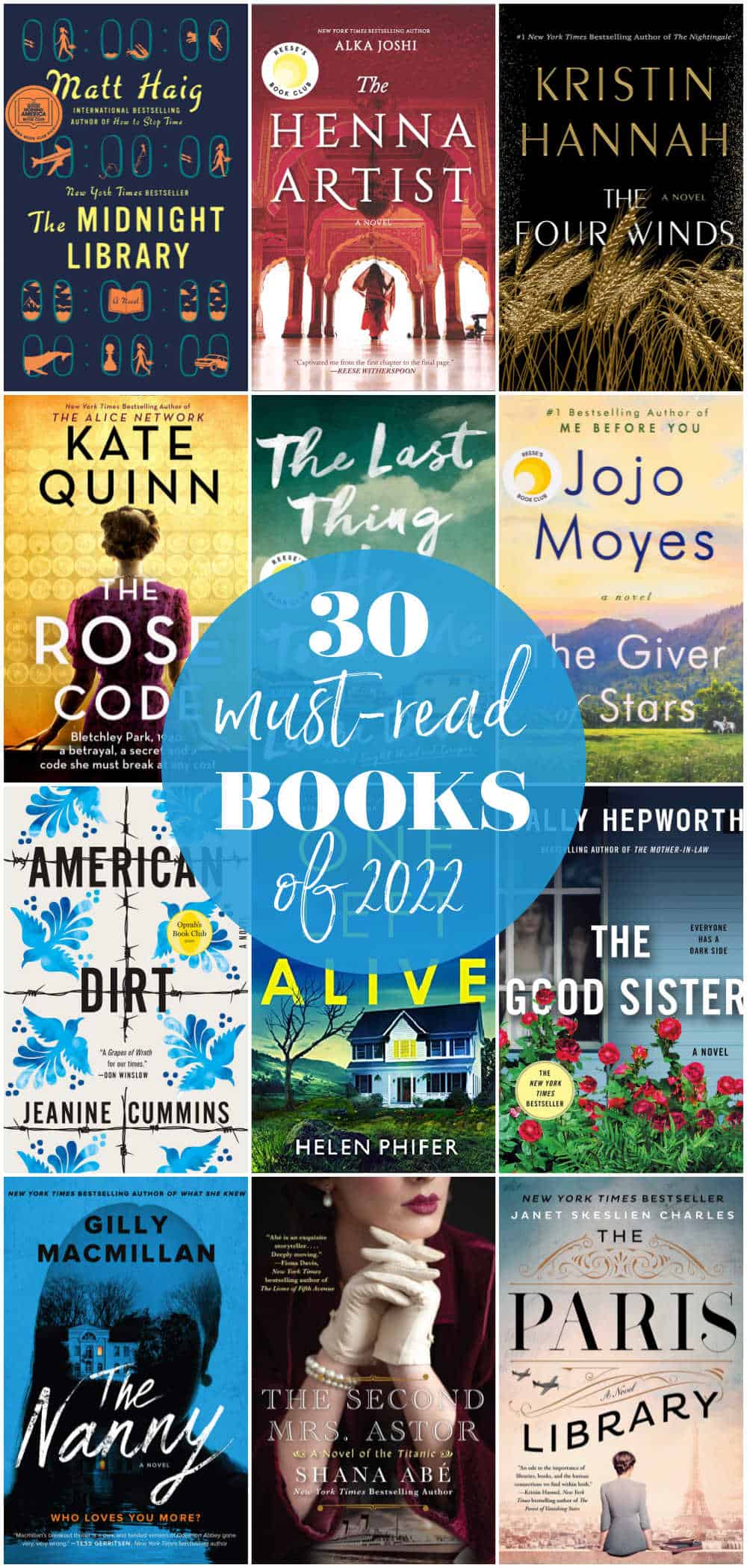 Books You Should Read in 2022
This post contains affiliate links.
30 Books You Should Read in 2022
Looking for some awesome books to enjoy this year? Check out our list of 30 books you should read in 2022 to find your next book!
Previous Years Recommended Books
Be sure to check out my subscription boxes for Canadian book lovers.
Which books are you looking forward to reading in 2022?