2020 is approaching fast, and with that is the perfect time to start a fresh Financial Planner! Print out my 2020 Financial Planner Printable and stay on track for all your money needs.
This year has flown by, and I have to say that I am excited about my Financial Planner for 2020. You can print off all the papers below and stay on track with your monthly bills, keeping track of your savings account, and more.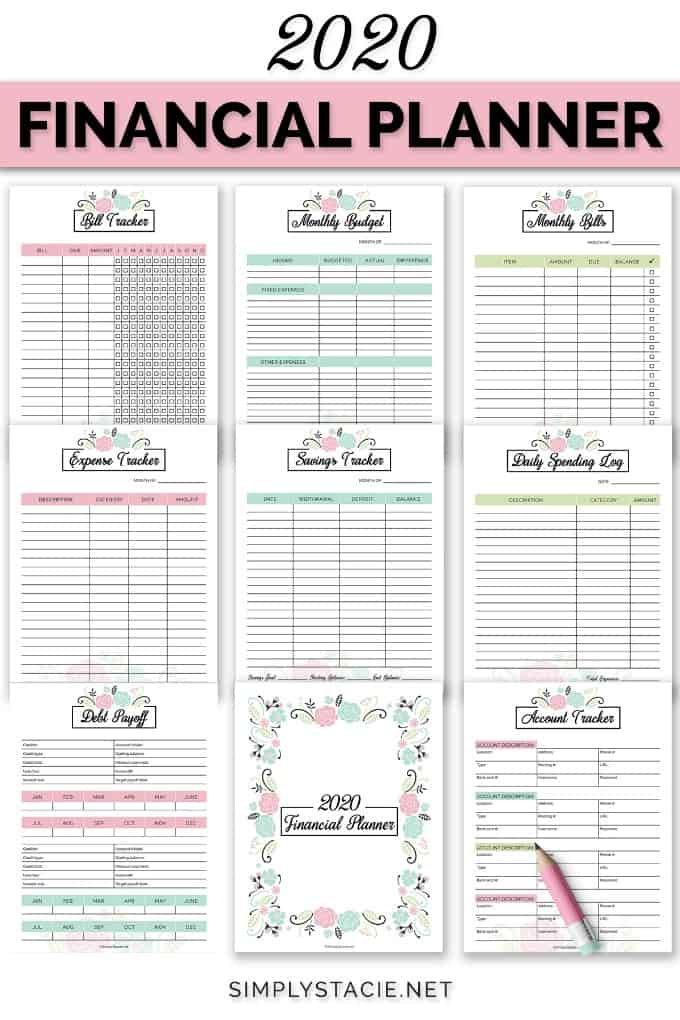 2020 Financial Planner
Let me kind of walk you through what is included in this printable finance planner. Then you will know if this is a good fit for what you are looking for.
Bill Tracker Printable
Everyone has the monthly bills that roll in. Here is a great way to write down all the outgoing bills you have. Then check them off for each month, so you ensure you get all your bills paid each month.
I can't tell you how many times I have thought to myself, did I pay the cable bill this month? It becomes such repetition that it is easy to let something slip through the cracks.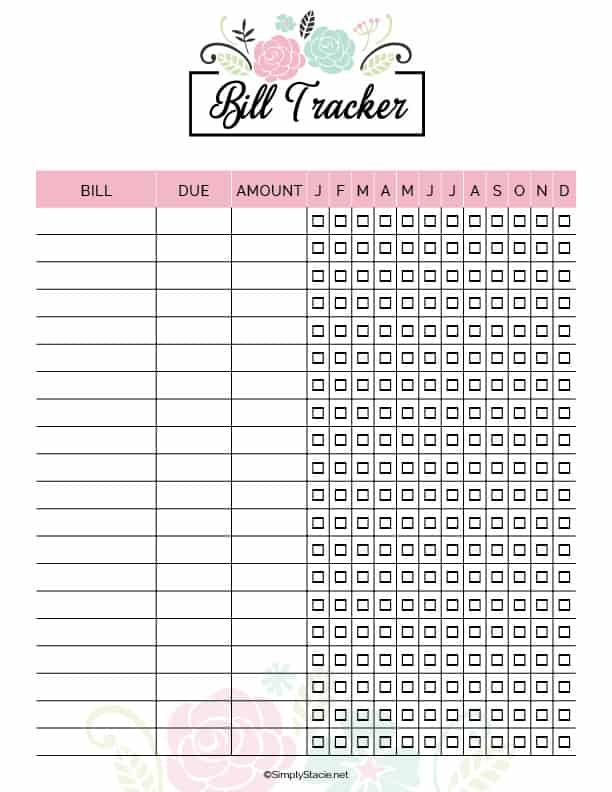 Monthly Tracker Printable
Another great one in this printable bundle is the monthly tracker. You can simply write down your income, and then break down all the money going out for the month.
You will quickly realize if you need to adjust your expenses to ensure you are not spending more than you bring in each month. It is a great way to visually see exactly what your true income looks like compared to what you spend.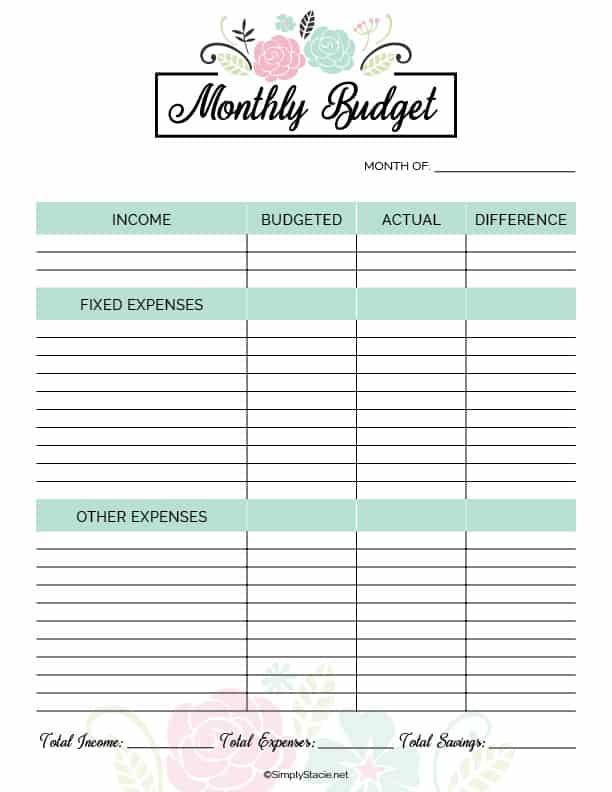 Monthly Bill Printable
Write down the bills and fill out the form. Keep this at the front of your financial planner notebook and use it to stay on track. I love this one, cause it is simple, easy to use, and will keep you fully on track for your monthly bills.
Expense Tracker Printable
You might really like this expense tracker printable. You can write out the descriptions of what you want to keep track of, what category you want to place it in, amount and the date. I find this one really helpful when you are first beginning to track your expenses. It is a great way to truly see where your money is going to.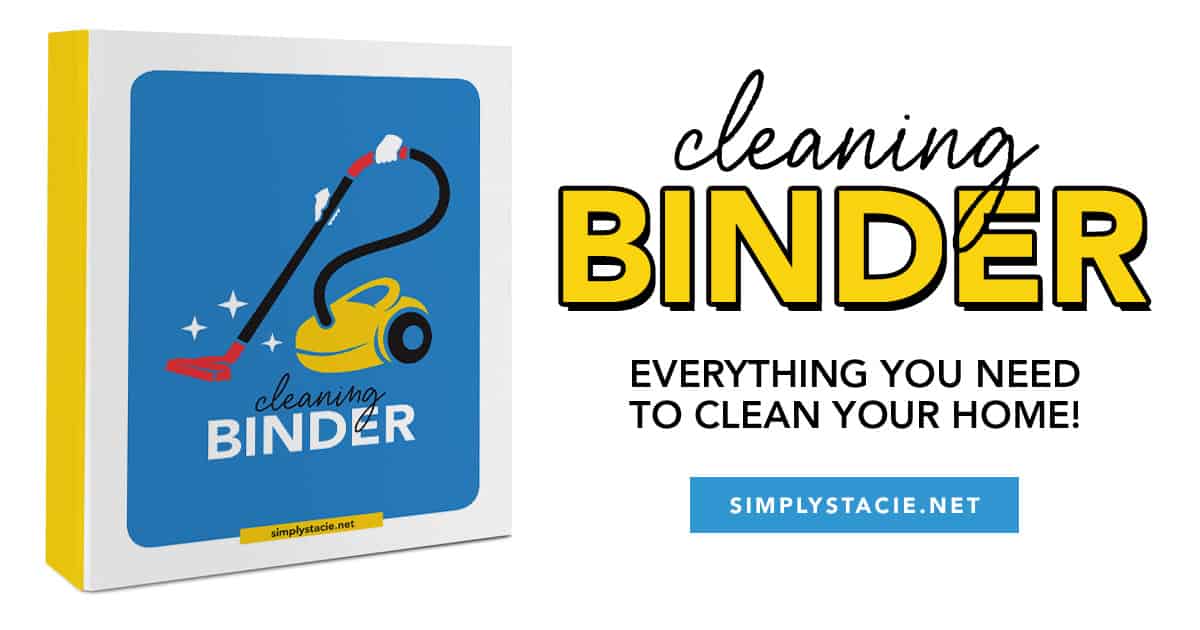 Maybe you eat out a lot and don't realize how much you spend a month. Or what about your favorite coffee shop drink. This is a really easy way to glance and see right where your money is going to each month. Then if you need to you can adjust and change out your expenses.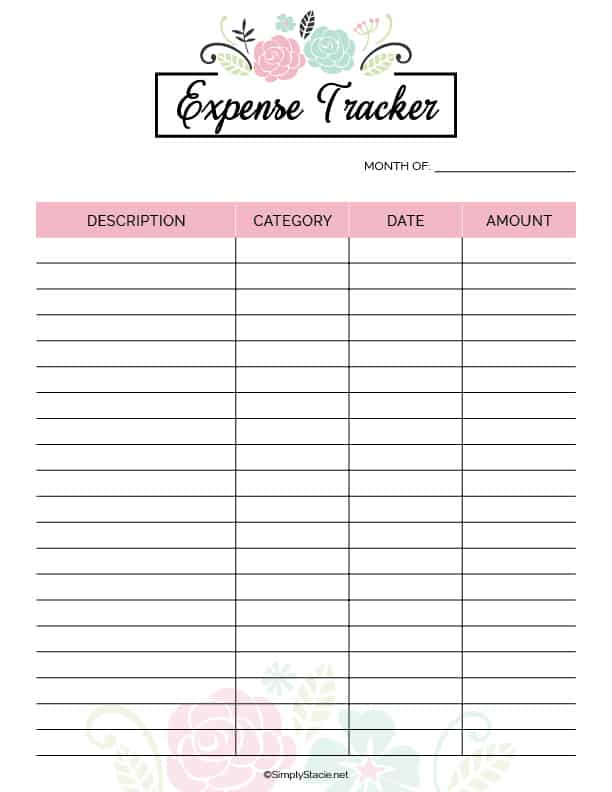 Savings Tracker
Here you have a savings tracker. You can write down when you make deposits or withdraws to stay right on track of your goal. This is a great way to hold you accountable for adding money to your savings account. If you have a plan in mind of what you want to save back each month, write a note and make that a goal.
Daily Spending Log
If you forget what you spent and where, you might appreciate the daily spending log. This is a fantastic way to stay on track of how much you spend and where so when you work over your account you know. Nothing is worse than forgetting you spent money at a store to find you have less money in your account than you thought.
Don't run into those struggles and make those issues over and over. Use this printable and really be aware of where your money is going.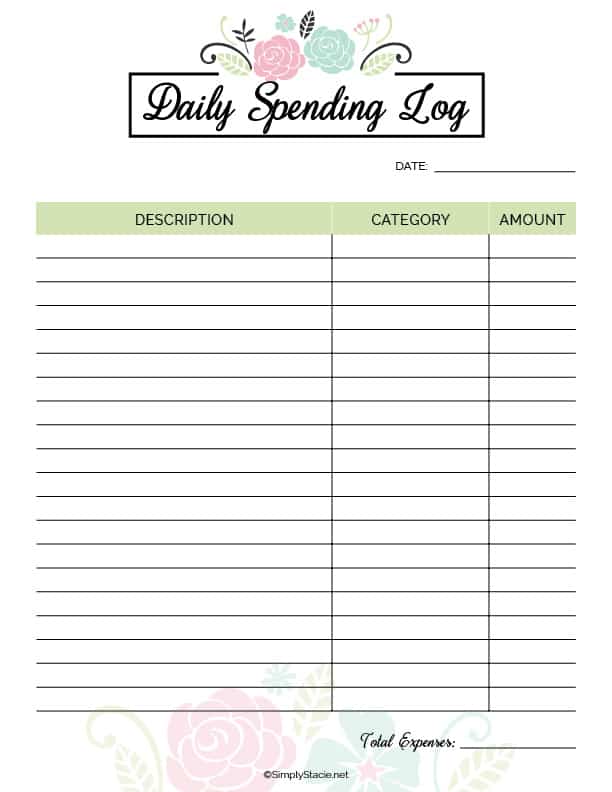 Debt Payoff Printable
I love having a debt payoff printable because if you find yourself needing to get out of debt, this is the way to go. Write down all you have that needs to be paid off. Then as you pay off things you can physically see the progress and you might even find it is a great way to boost your morale and keep you going at working towards a debt-free lifestyle.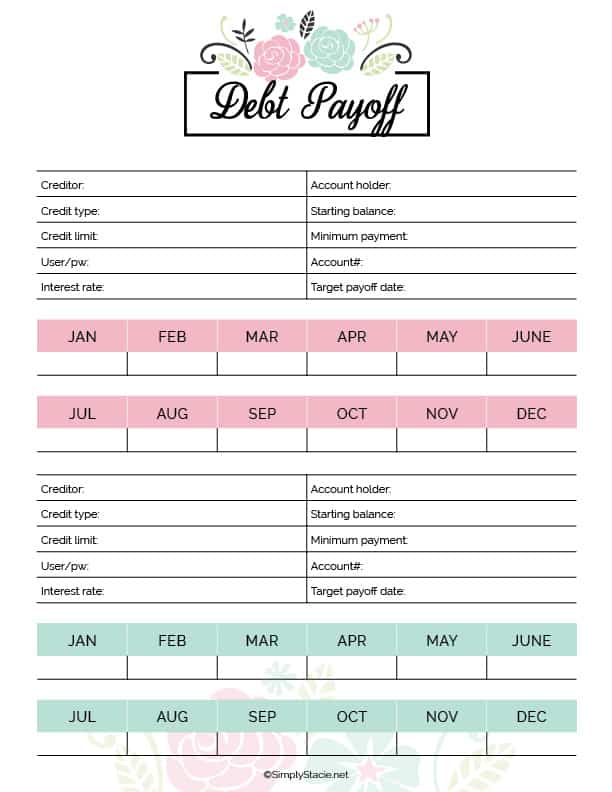 Account Tracker
If you struggle with remembering your account numbers and such, this printable will swoop in and save the day. Use it to write down all your important information. Great for using for multiple people's families and more.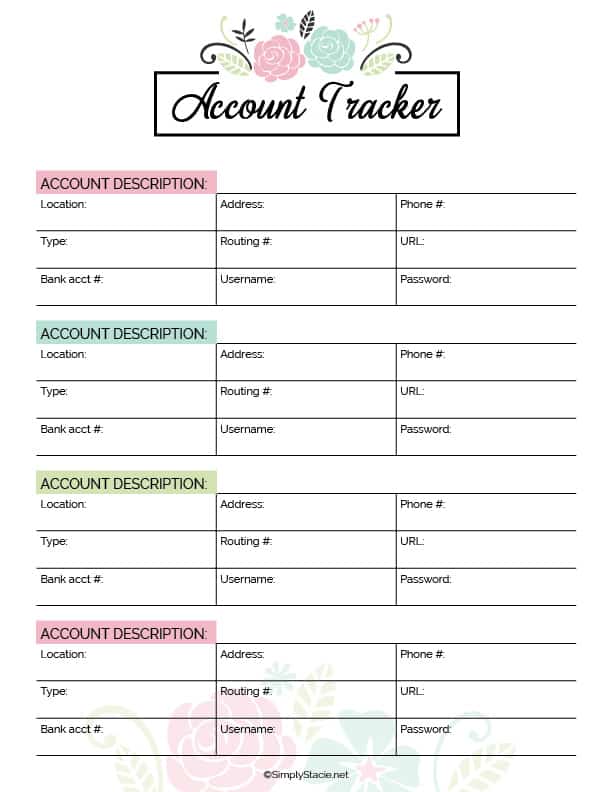 Print these pages off, and watch your finances have a total transformation for this coming year!
Make sure to check out Get Organized in 2020 with Free Printables with LOTS more printables!