At the beginning of 2015, I made my last payment on my line of credit. Besides my mortgage, I was officially debt free. After years and years of loan payments and living pay cheque to pay cheque, it felt exhilarating to finally have everything paid off. I've been working hard to break out of that cycle and get my finances on track.
Keeping organized helped me continue to work towards my final goal. I'm a visual person so I liked being able to see how much I owed and also how far I've come. Every month, I watched the numbers go down slowly and it motivated me to continue on.
I used a simple spreadsheet, nothing really that fancy. I updated the one I used with some bells and whistles and am sharing these free debt repayment printables with you today!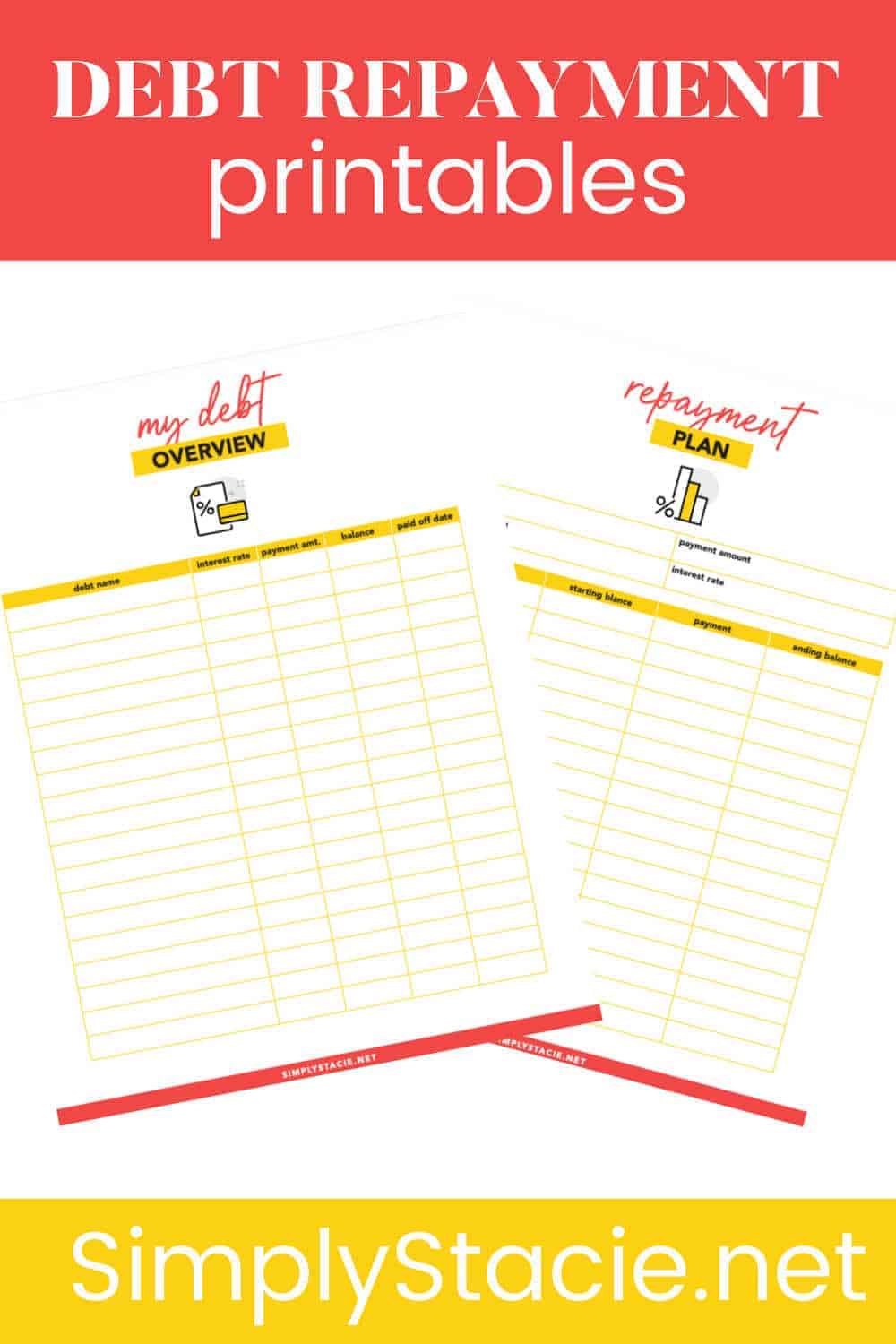 Debt Repayment Printables
This Debt Overview printable will allow you to see all your outstanding debts at a quick glance. I also included a Paid Off Date so you can mark it on your calendar and give you something to look forward to. I started with paying off my high interest debt first and you'll be able to see which debt you need to give the priority to paying off.
Print out a Debt Repayment Plan printable for each individual debt you have. This is the main printable you'll be updating month after month as you work to pay down each debt. It feels great to watch that ending balance go down each month.
I've got loads of printables to help you get organized.
Do you currently use any system to keep track of debt repayments?