Are you looking for healthy summer eats? Try these fresh and nutritious summer salad bowls to satisfy your appetite. I love filling up on delicious veggies in the summer. It's yummy food without the guilt!
I've rounded up the best summer salad bowls that I think you will love! I hope so, anyways. They all look yummy to me and I can't wait to dig my fork in.
Which summer salad bowl are you craving?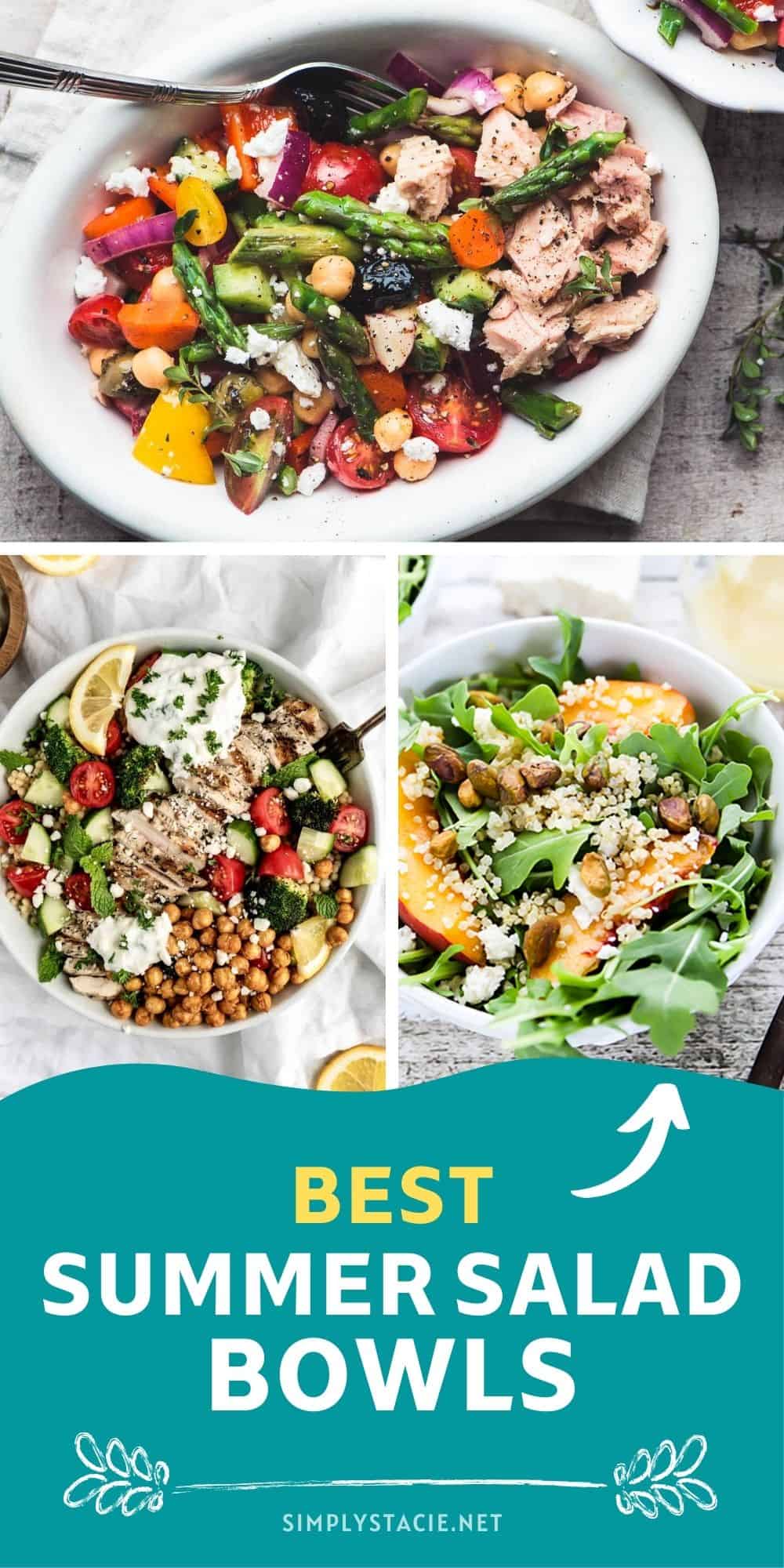 Fresh & Nutritious Summer Salad Bowls
Fill up on hearty, delicious veggies and satisfy your appetite!