Disclosure: I was compensated for this post. All opinions on this blog are my own.
Have you ever added strawberries to your salad? SO GOOD. I love the little burst of sweetness and colour. Throw in some creamy avocados, roasted nuts, cherub tomatoes and Litehouse® Chunky Blue Cheese Dressing & Dip and you'll be thanking me later.
This Strawberry and Avocado Salad recipe makes a great lunch to bring with you to work (and make your co-workers jealous!). It's easy to whip up the night before and put in your reusable container to bring with you.
It's filling, too! You can eat it as a standalone dish or add it as a side to a yummy dinner.
I eat salads almost every day. I love the flavours and the crunch of the veggies. If you look in my fridge, you'll always find a salad waiting for me to eat. It's a good way to get your daily veggie intake up!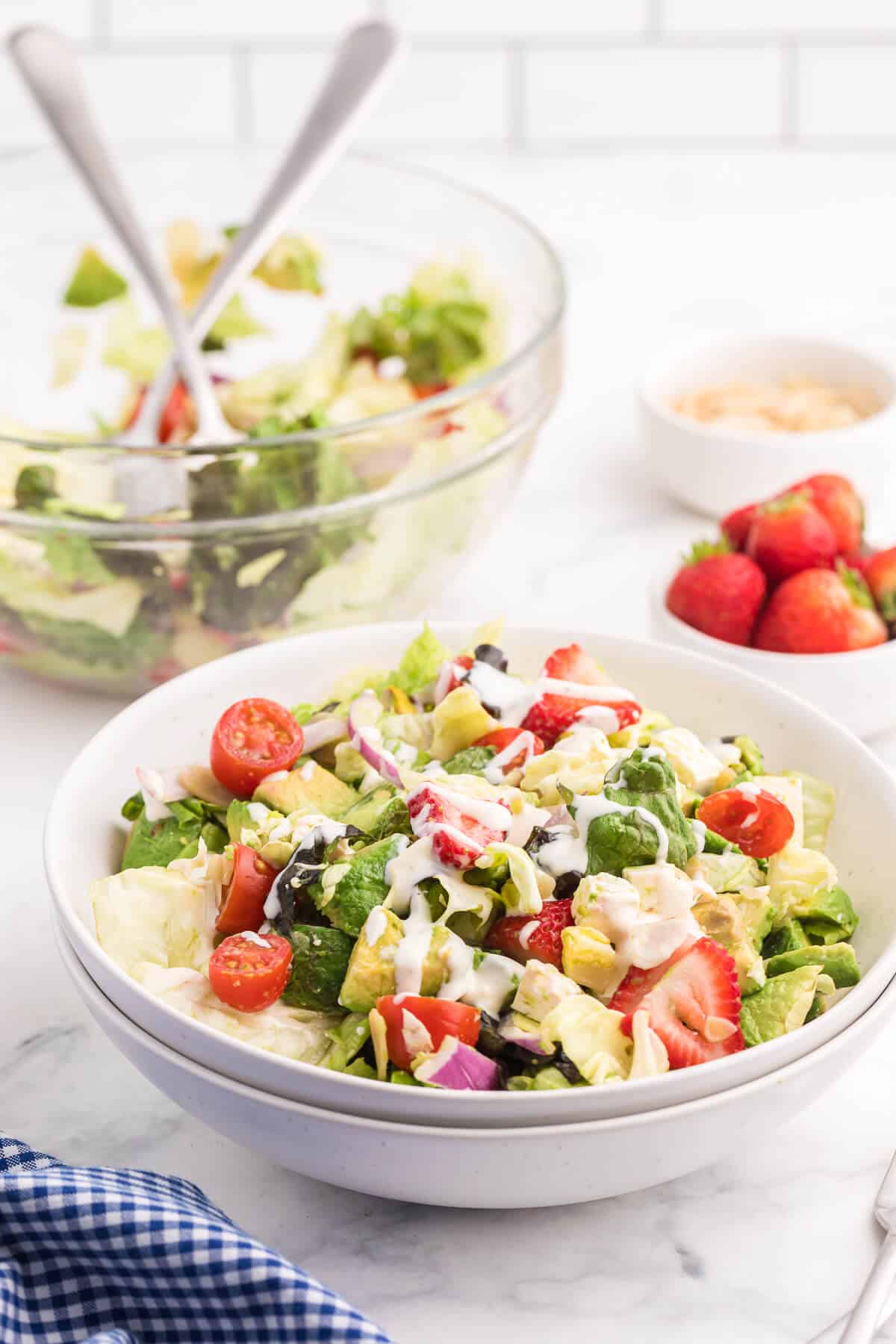 Head on over to Litehouse Living and grab the printable recipe. I hope you love it!