I've been cutting bell peppers the hard way for 30+ years. If only someone had showed me how to cut a bell pepper earlier in life! Don't worry, I'll show you today so you don't have to wait a minute longer.
This post contains affiliate links.
I recently took a Craftsy class with Rick Rodgers called All About Pork. It was excellent, by the way, and he shared a genius tip for cutting bell peppers. After you see how simple it is to do it, you'll never want to go back to your old way again. At least for me, I didn't!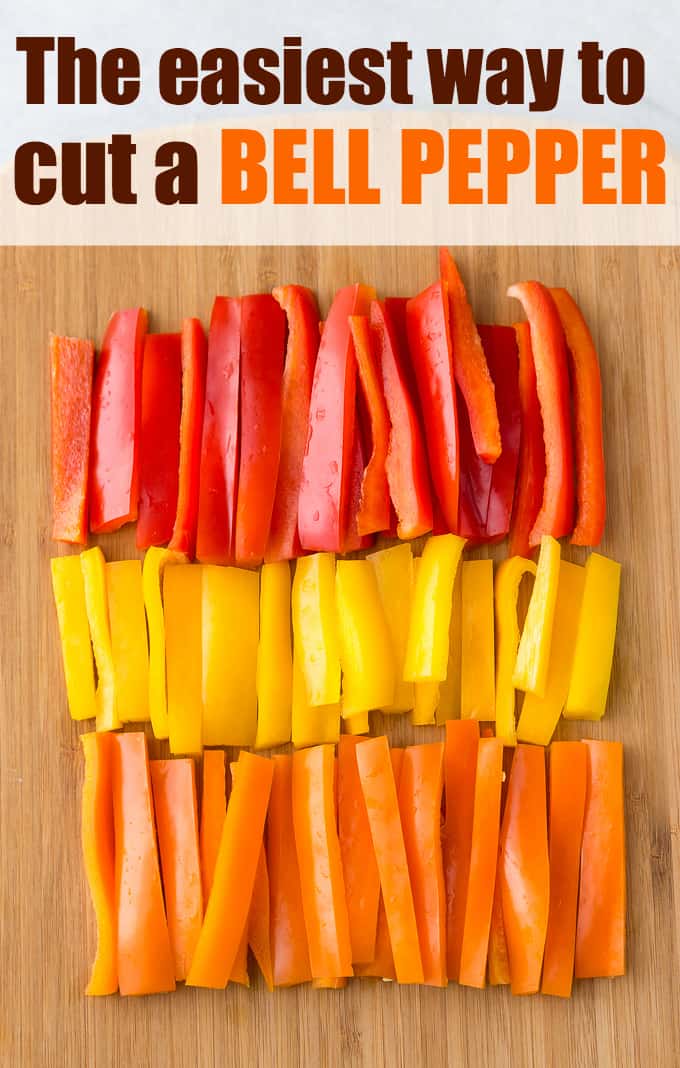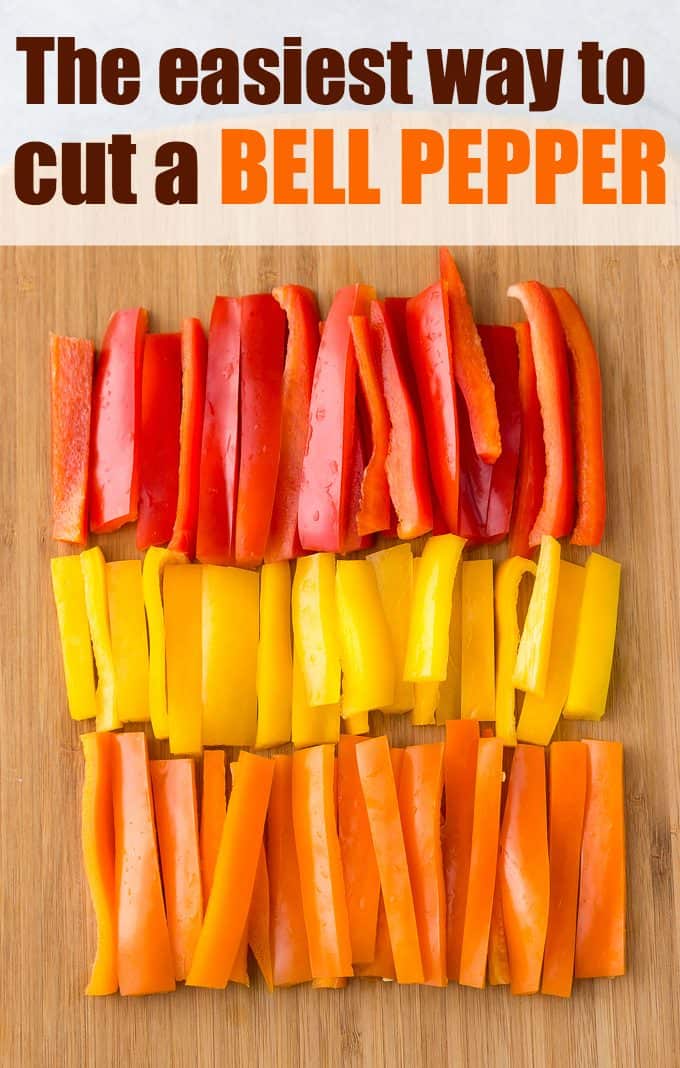 How to Cut a Bell Pepper
Use this method to dice, chop, cut into strips or chunks. It's all about breaking down the pepper so that it's easier to work with.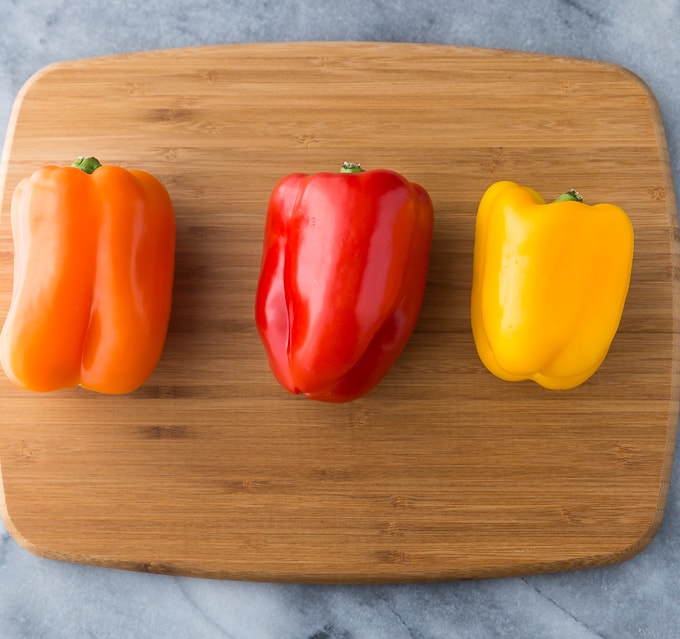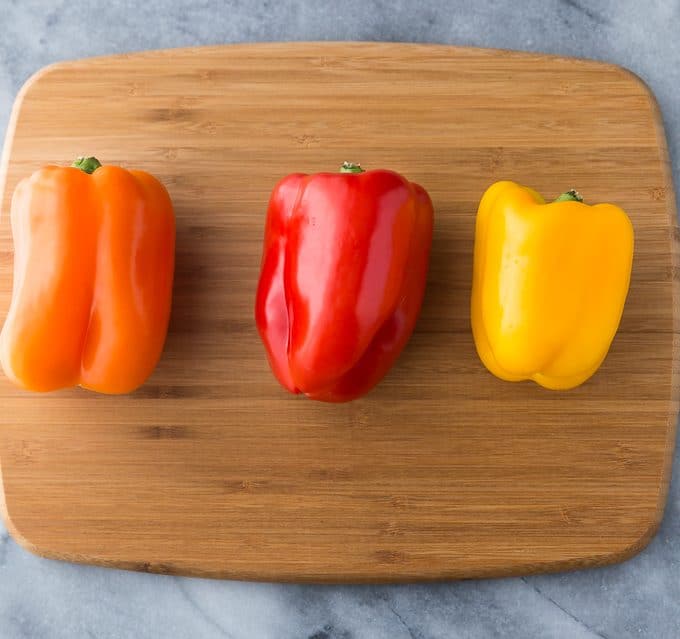 Start by cutting the top off the pepper.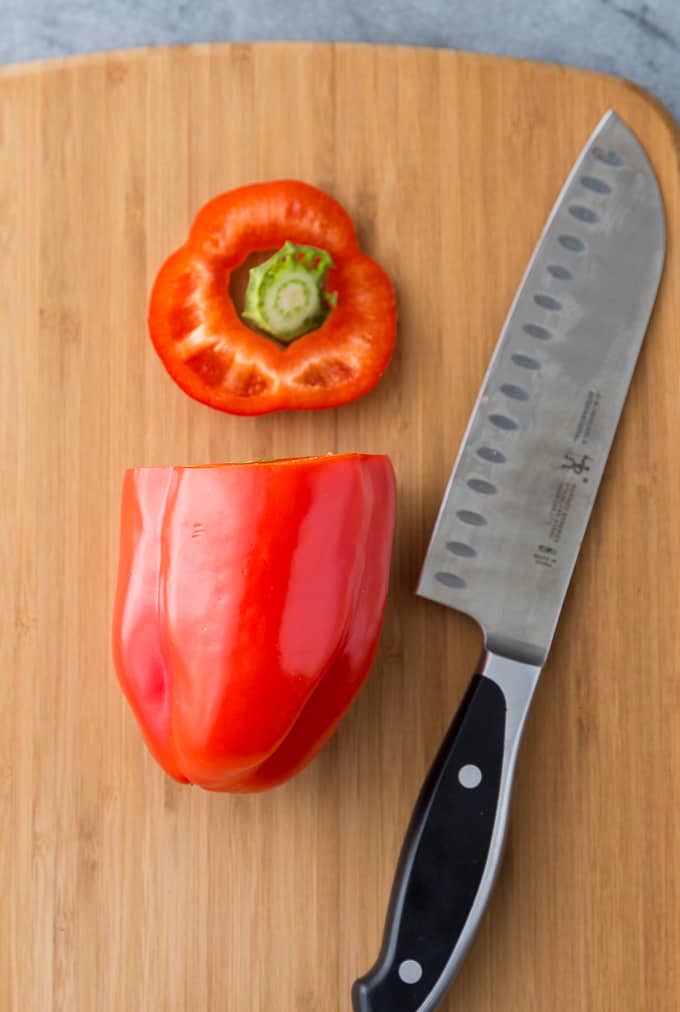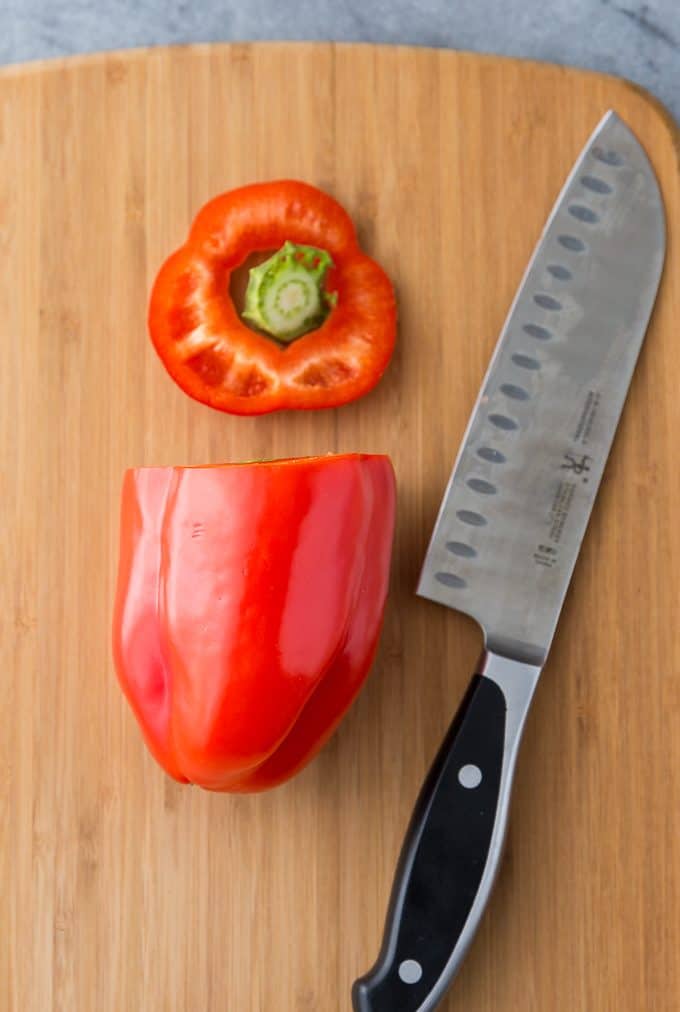 Then cut the bottom off.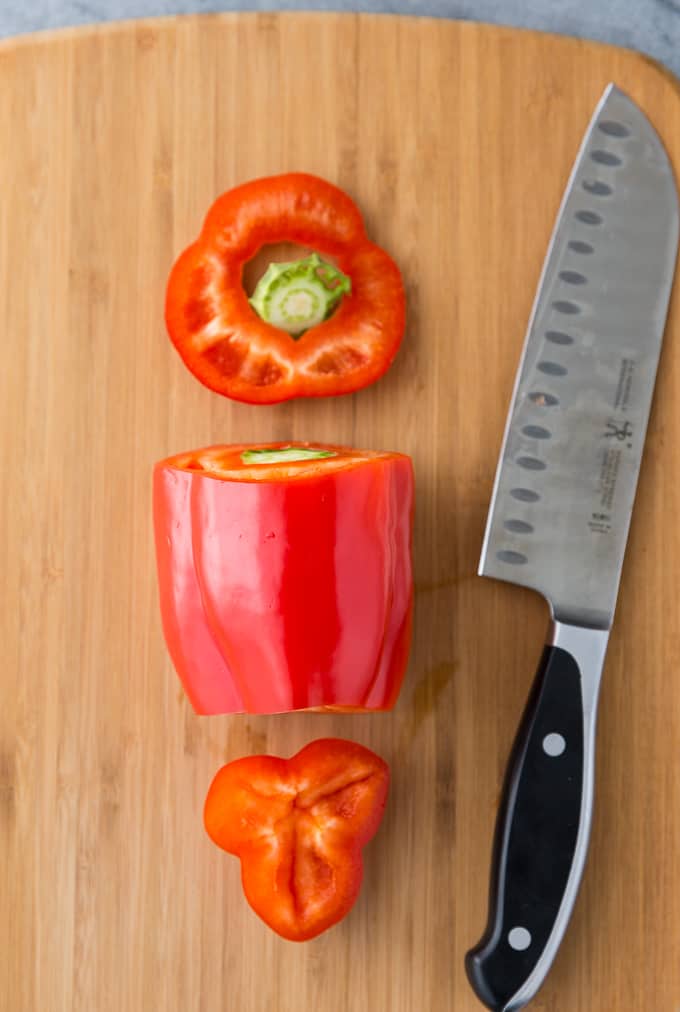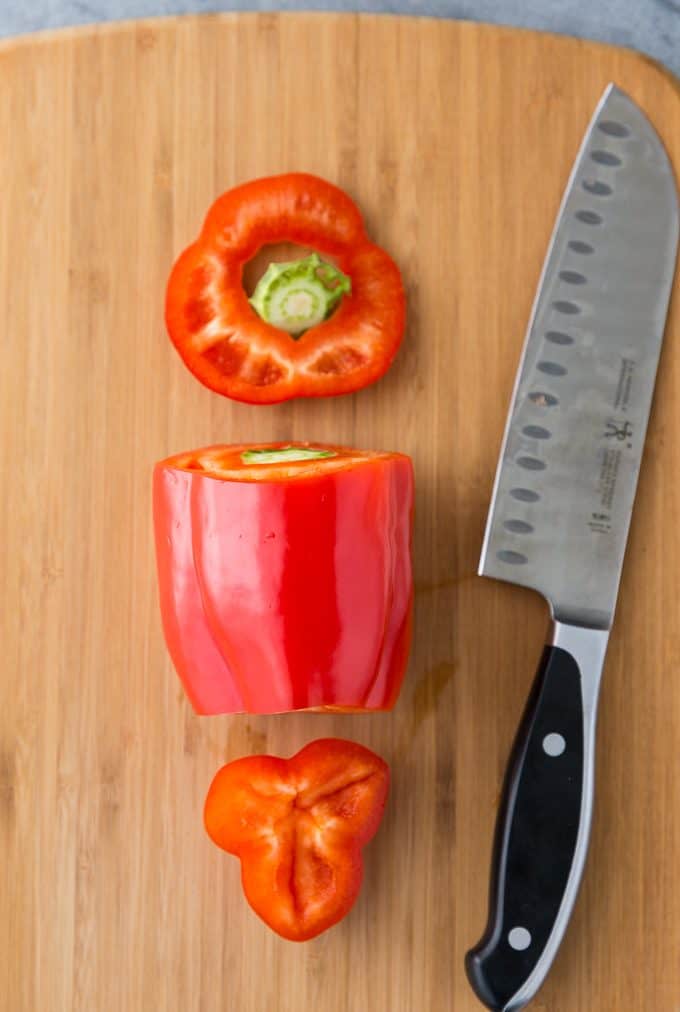 Cut a slit down the side of the bell pepper to open it up.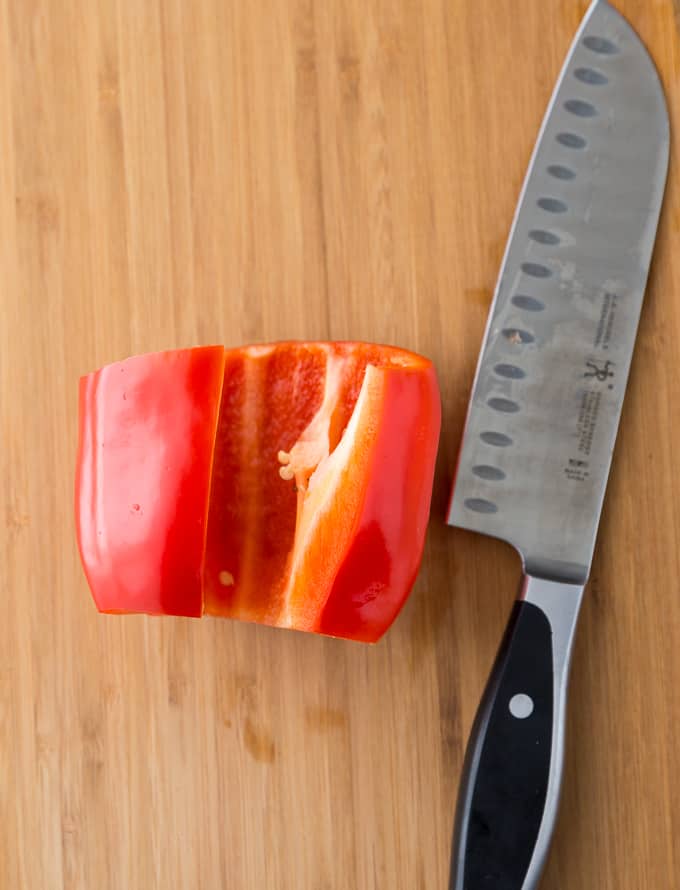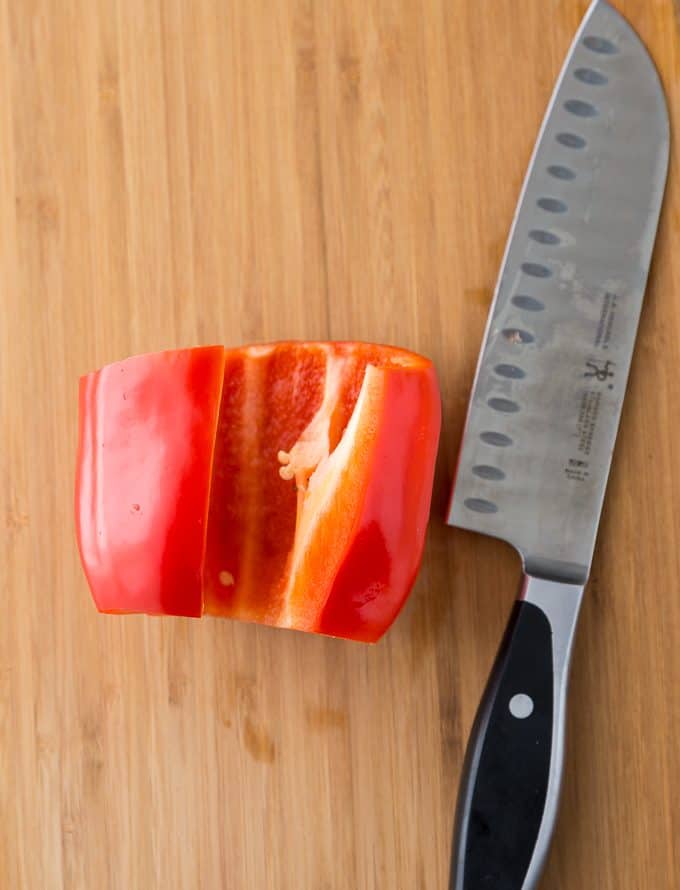 Open it up and slice off the ribs so you have a flat surface to work with.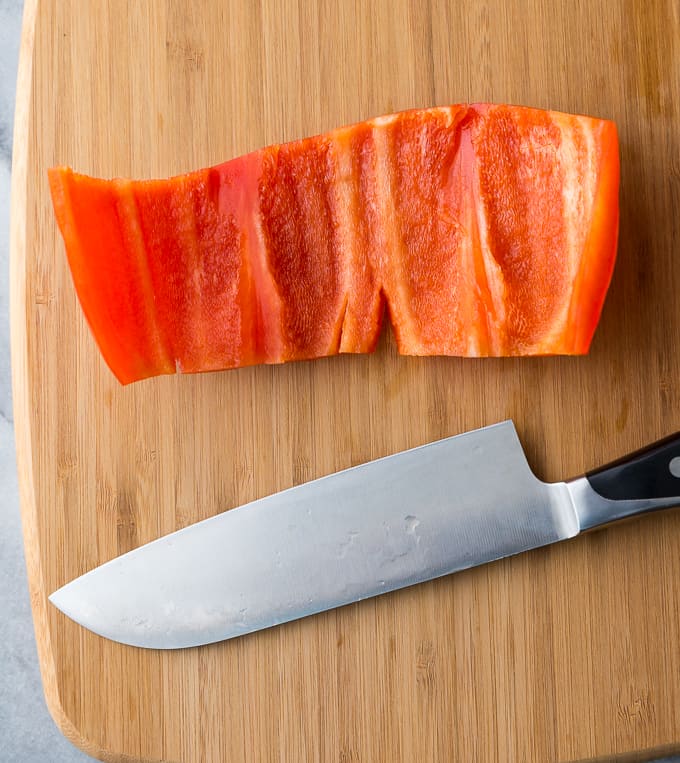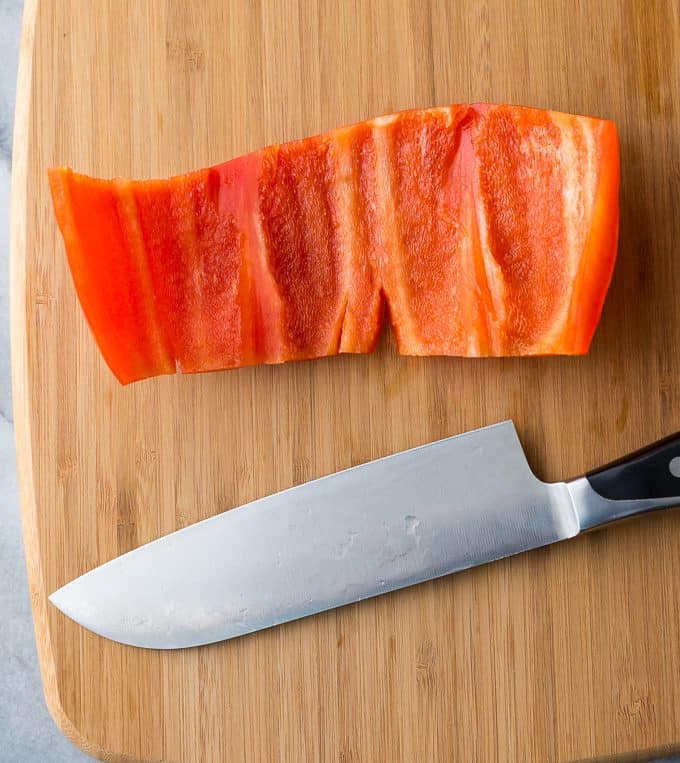 Then slice or chop like you normally would. I told you it was easy!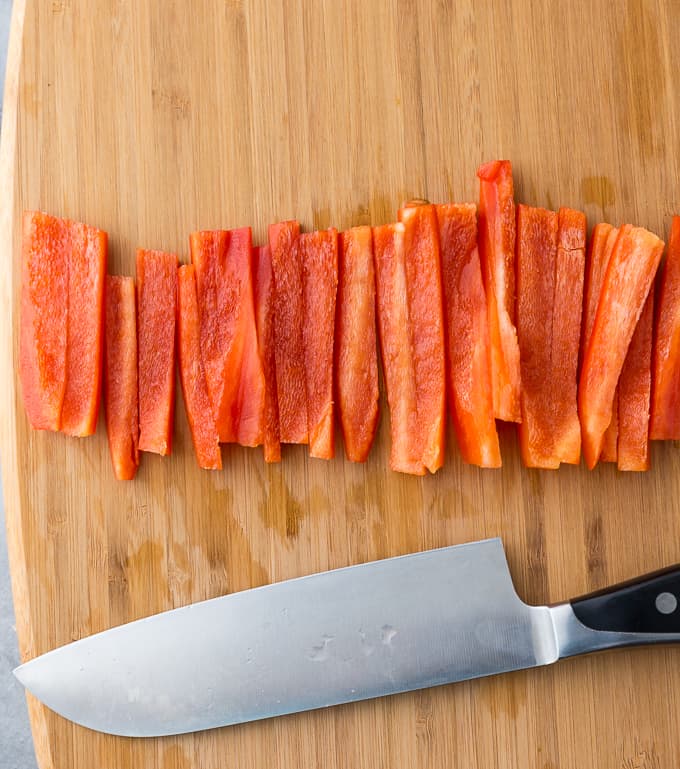 I knew this would be a great hack to share and I hope it helps you when you are doing your cooking prep work.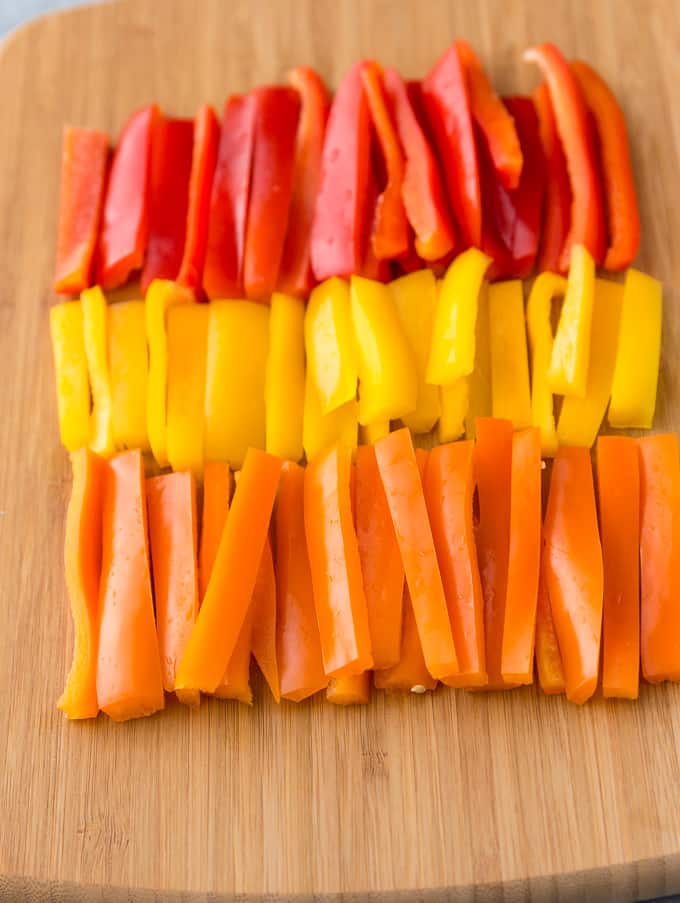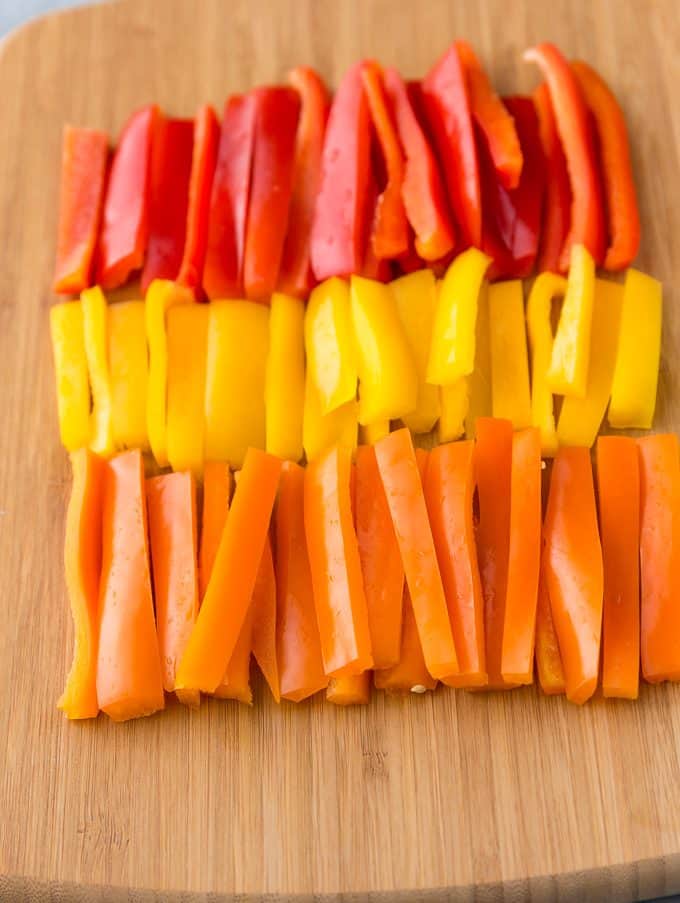 Once you've cut them up, store them in a reusable container in the fridge for a quick snack. I like eating mine with ranch dip.
You can use this method for all types of bell peppers including red peppers, green peppers, yellow peppers and more. Once you've tried it, you'll never want to go back to your old ways.
Whether I'm mincing, chopping or slicing into strips, this is the way I start all my bell pepper cutting jobs. It breaks the bell pepper down so you can easily manage it and cut it any way you like.
Want to practice? Here are a few recipes with bell peppers to try: Asian Chicken Wings, Mediterranean Brunch Bake and Mustard Chicken Salad.
How do you normally cut your bell peppers?