When we bought this house in 2009, it came with a lovely pink bathroom upstairs. It had a splash of white with the sink, floor, toilet and bathtub, but the rest was all pink. Isn't it gorgeous? I'm being sarcastic here….it was a horrid looking bathroom and I wondered what the previous owners were thinking going all pink. They even painted the door pink. It was like someone threw up Pepto Bismol!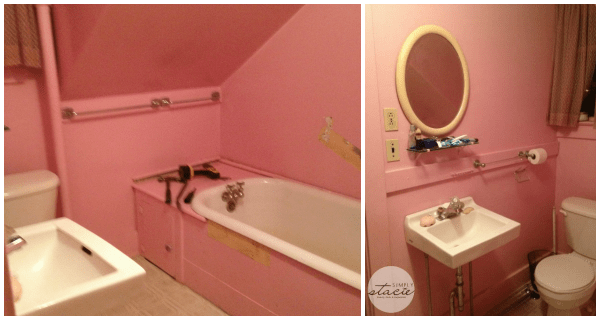 About this time last year, we decided to renovate. Off came the walls and old rusty bathtub and in it's place was a brand new 6 foot tub. It was a special order and John insisted he wanted a tub that he would fit in. He's 6'1 and wanted to be able to stretch his legs I guess! I was fine with a small tub, but I went along with it for his sake.
John picked the colours for the bathroom and had a design in mind for the tile backsplash. I let him do his thing and I thought anything would be better than the colour it was before.
Fast forward almost a year and we are still working on the bathroom. Renovations aren't cheap!
Here the tile floor is finally being installed. Progress!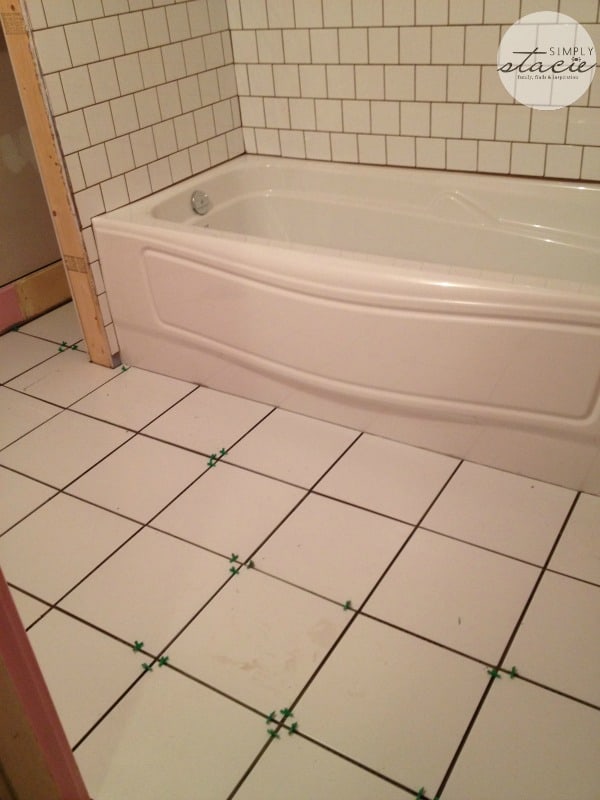 I've had my new bathroom for a few weeks now and I can't tell you how good it feels to be done. I love how bright and clean it feels. I think John did a great job with the colours for the tile backsplash and floor too.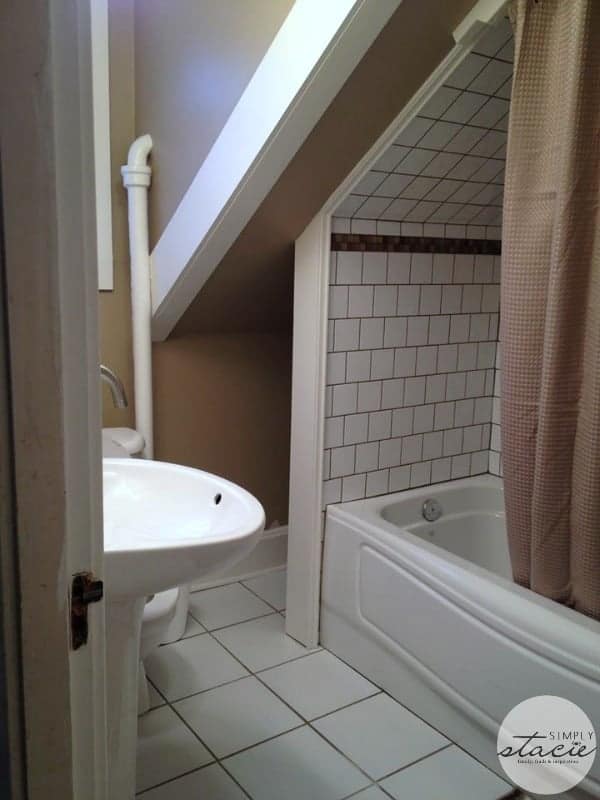 I picked up a shower curtain and bath mat at Walmart.
We've got two sets of lights: one over the mirror and another light/fan on the ceiling. We bought both of them at The Home Depot.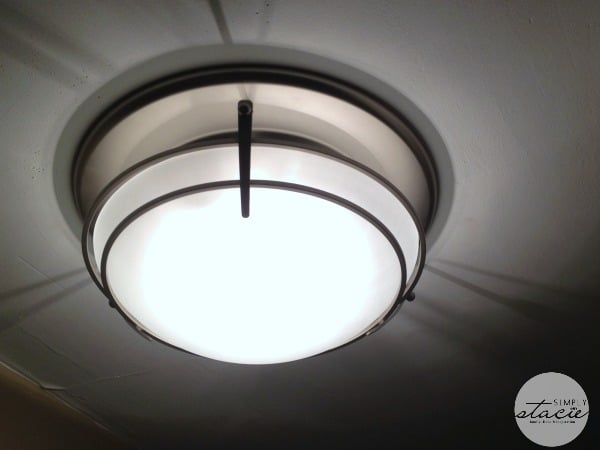 We purchased the pedestal sink at The Home Depot too. The faucet is from Danze. I bought a little hand towel holder and toilet paper roll holder from Walmart.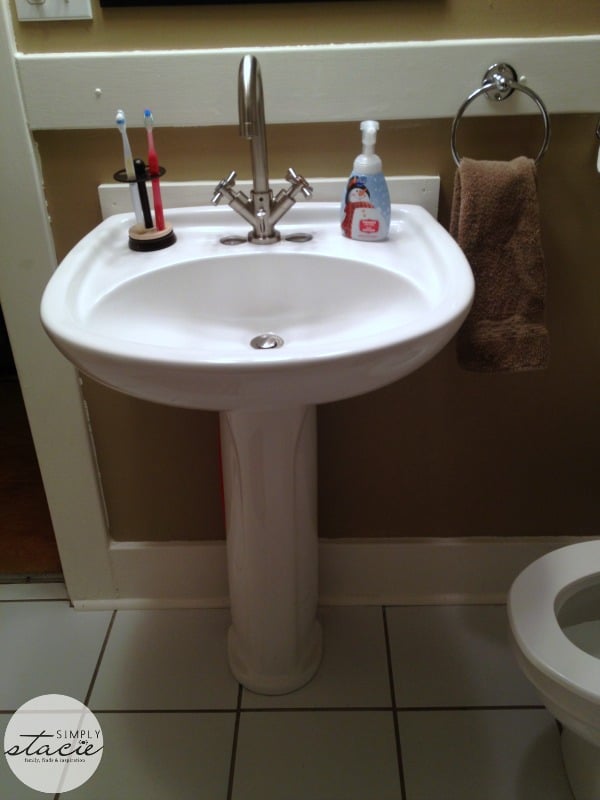 This mirror was purchased at Walmart.ca and was shipped to me in about a week and a half. It was only $34 and had free shipping!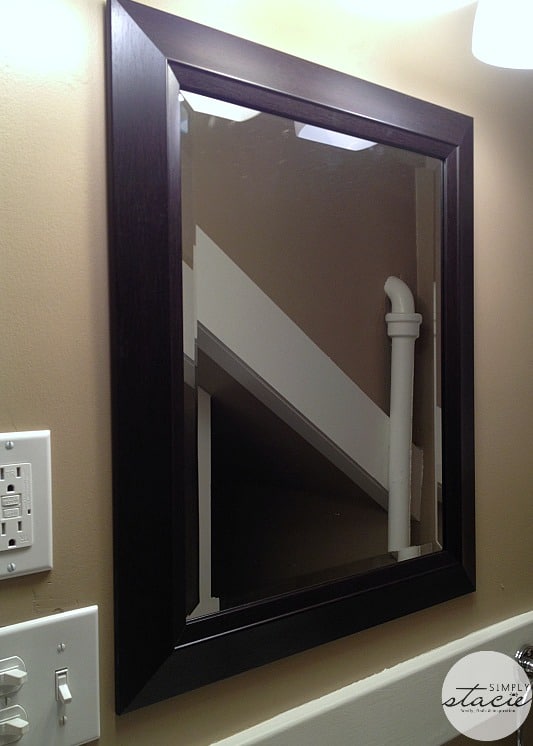 You'd think the 6 foot bathtub would be my favourite part of the bathroom makeover right? It's actually the shower! I love the showerhead we picked up at The Home Depot. It's a million times better than our old standup shower we had in the downstairs bathroom. That one is actually at the dump right now… we tore that out completely, but that's a whole other post in itself!
So there you have it….my bathroom makeover. I can finally cross this room off the list of things we still need to do in the house. I step inside the bathroom and it feels like a totally different house. I absolutely love how it turned out.
Have you ever renovated a bathroom before?