Pina Colada Muffins
"If you like Pina Colada….". Now, I have that song in my head. I do like virgin Pina Coladas, and these simple muffins have the same mouthwatering flavours!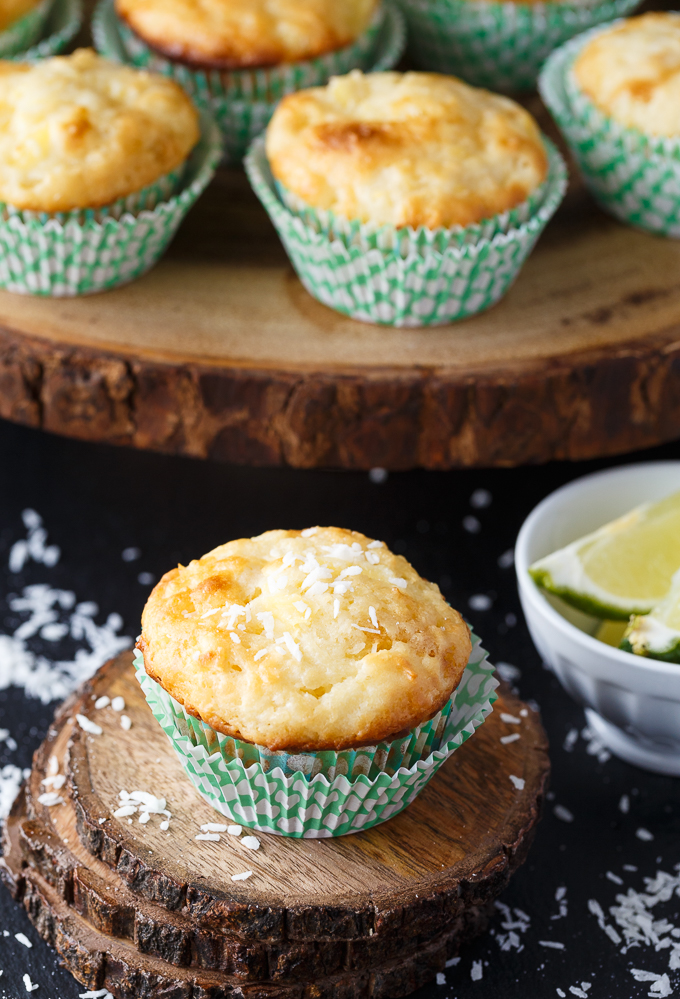 Pina Colada Muffins
They are incredibly moist and not overly sweet. These muffins make a delicious breakfast or afternoon snack. They make 24 muffins so you can give some to friends or freeze them to enjoy later on.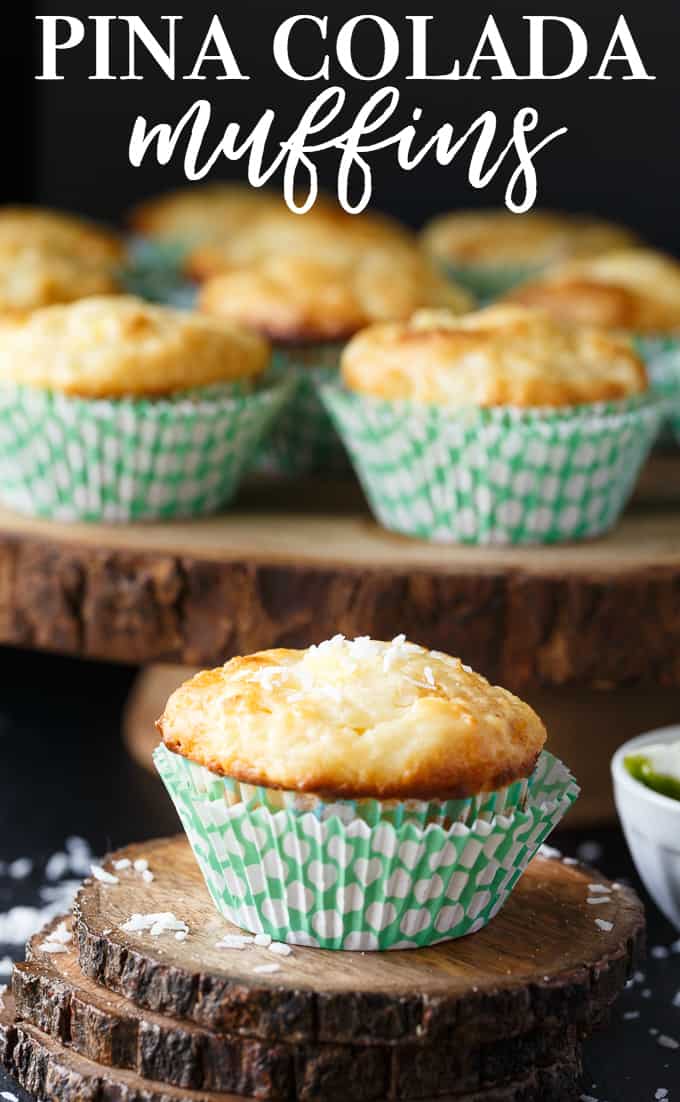 I love eating muffins with my morning coffee. They have a nice tropical taste with the addition of pineapple and coconut. Yum!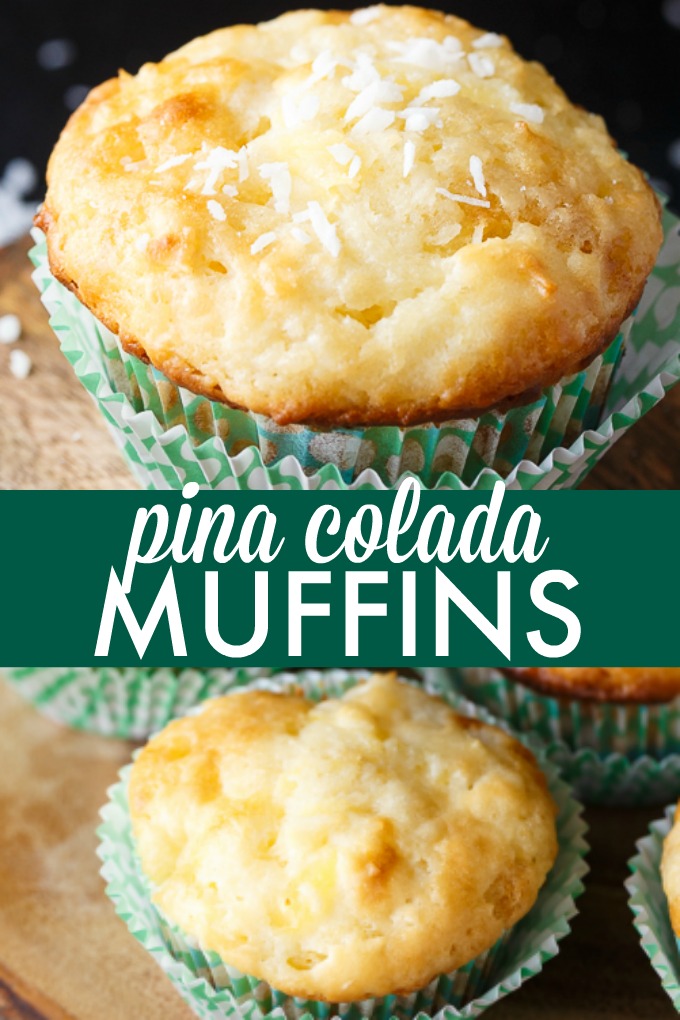 You might also like this Pineapple Pie. Craving another type of muffin? Try these Lemon Pound Cake Muffins.
Are you a fan of the flavours of Pina Coladas?

Yield: 24
Pina Colada Muffins
Enjoy the tropical flavours of Pina Coladas as breakfast or an afternoon snack.
Ingredients:
1 cup sugar
2 eggs
1/2 cup butter, softened
2 cups sour cream
2 tsp rum extract
3 cups flour
2 tsp baking powder
1 tsp baking soda
1 tsp salt
1 14oz/398ml can crushed pineapple, drained
1 cup shredded sweetened coconut
Directions:
Preheat oven to 350F.
Beat sugar, eggs, butter, sour cream and rum extract until combined. Add flour, baking powder, baking soda and salt.
Add pineapple and coconut. Stir.
Add 24 cupcake liners to muffins. Fill about 3/4 way full with muffin batter. Bake for 25 minutes or until a toothpick comes out clean. Cool on a cooling rack.