Apple Pie French Toast Casserole
I've been on a sweet breakfast casserole kick these days. They are just so easy! Plus, I'm craving comfort food this time of year and I would certainly classify this recipe as comfort food supreme.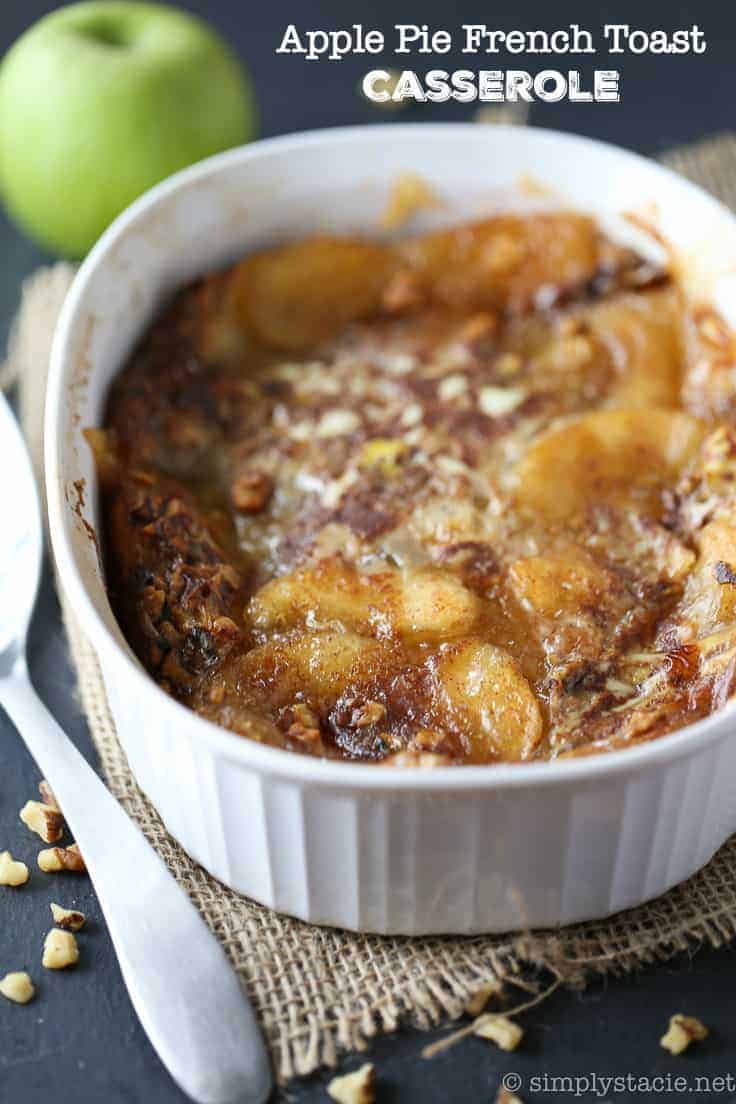 Here I used raisin bread as the base of the casserole. I had a lone can of apple pie filling in my pantry that was practically begging me to use in a recipe. I wanted to use it up so I wouldn't be tempted to open up the can and eat as is! Don't judge.
I whipped up the egg mixture filled with spices, milk and vanilla. It goes on top of the apples.
Lastly is the brown sugar, cinnamon and walnut topping. This may be my favourite part of the dish.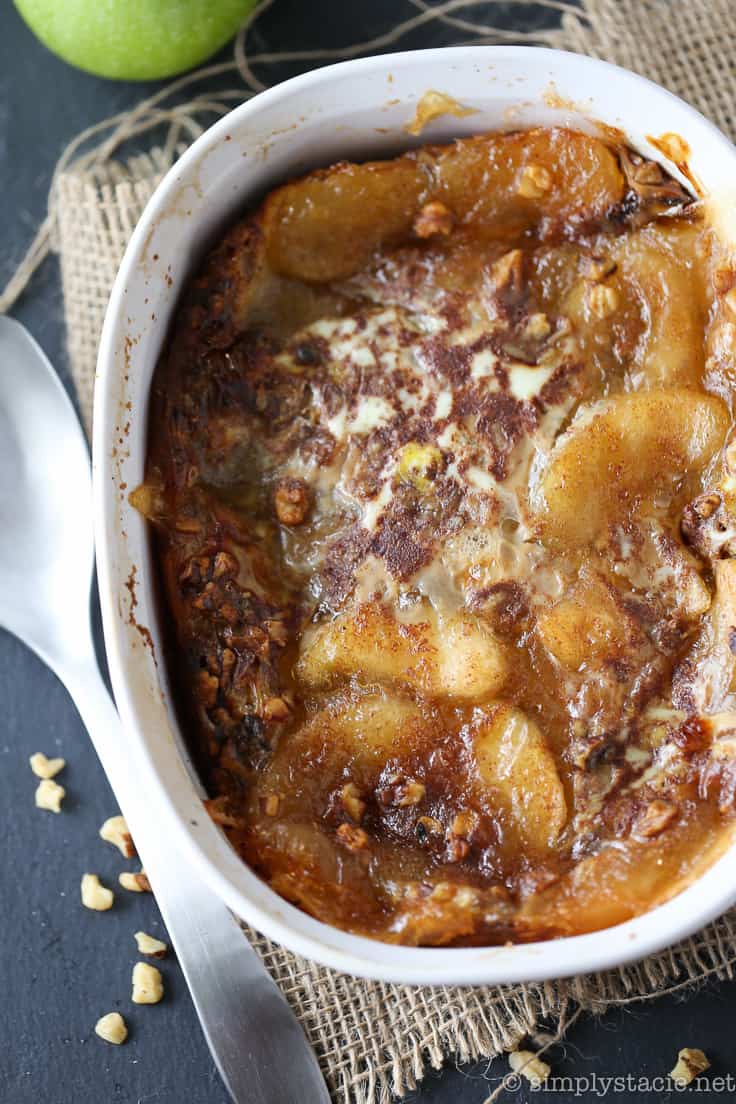 Some breakfast casseroles need an extra topping of maple syrup. This one doesn't. It's sweet enough on its own and needs no help!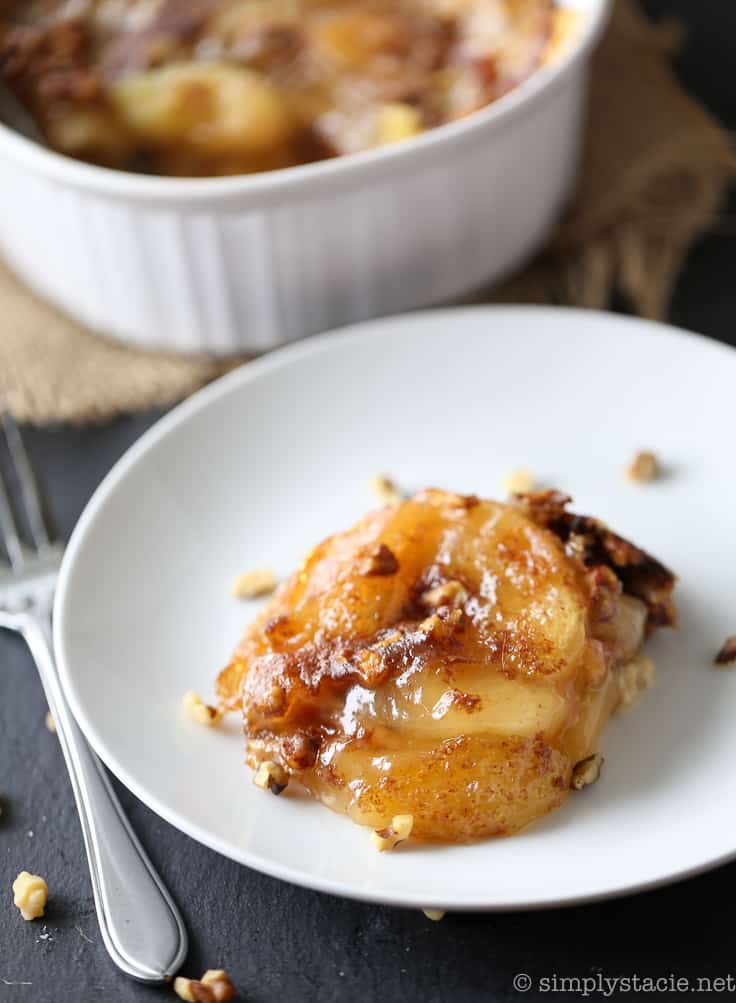 I wouldn't want to eat this recipe every day, but for a special occasion? Sure! John requested I make it again and soon. I'm thinking Christmas morning would be a good time….
Do you have a favourite breakfast casserole recipe?

Yield: 6
Apple Pie French Toast Casserole
Ingredients:
Cooking spray
4 slices of raisin bread
540 ml can apple pie filling
3 eggs
1 cup milk
1 tsp vanilla extract
1/4 tsp nutmeg
1/8 tsp salt
1/8 tsp allspice
1/8 cup brown sugar
1/4 tsp cinnamon
1/8 cup chopped walnuts
Directions:
Preheat oven to 350F. Spray a 1.5 quart casserole dish with cooking spray. I used my Corningware casserole dish.
Rip up raisin bread into bite sized pieces and spread out evenly on the bottom of the casserole dish.
Spread apple pie filling evenly over top of the raisin bread pieces.
In a large mixing bowl, whisk together milk, eggs, nutmeg, salt, allspice and vanilla extract. Pour over top of apple pie filling.
In a small bowl, stir together brown sugar, walnuts and cinnamon. Sprinkle over top the egg mixture. Cover.
Bake for 30 minutes, covered. Then remove cover and bake for an additional 30 minutes or until egg mixture is set. Serve hot.