The easier the recipe, the better, in my opinion! One reason I love making overnight breakfast casseroles is because they are so darn easy to make. You can prep them the night before and pop them in the oven in the morning. And who doesn't love a little bit of sweetness to start the day?
If you're like me, then you'll love these sweet overnight breakfast casseroles I've found. A few of them are my recipes and then I have a bunch from my fellow bloggers. They all look so delicious and can't wait to try them out for breakfast with my family.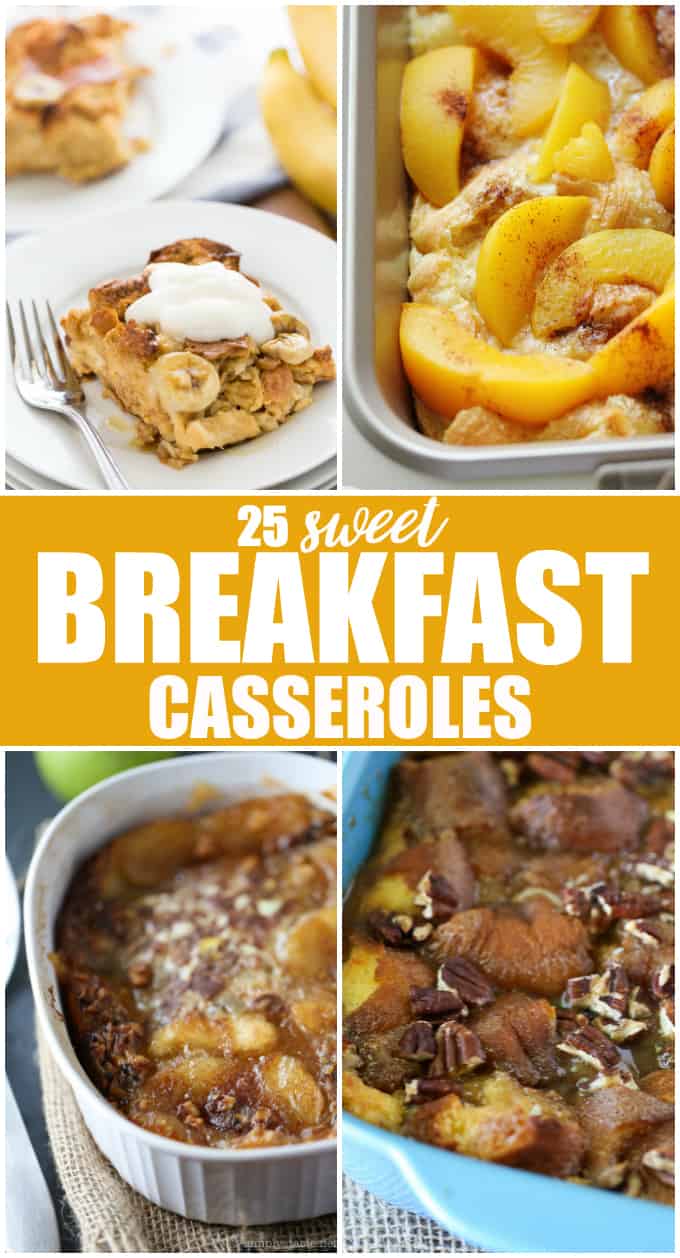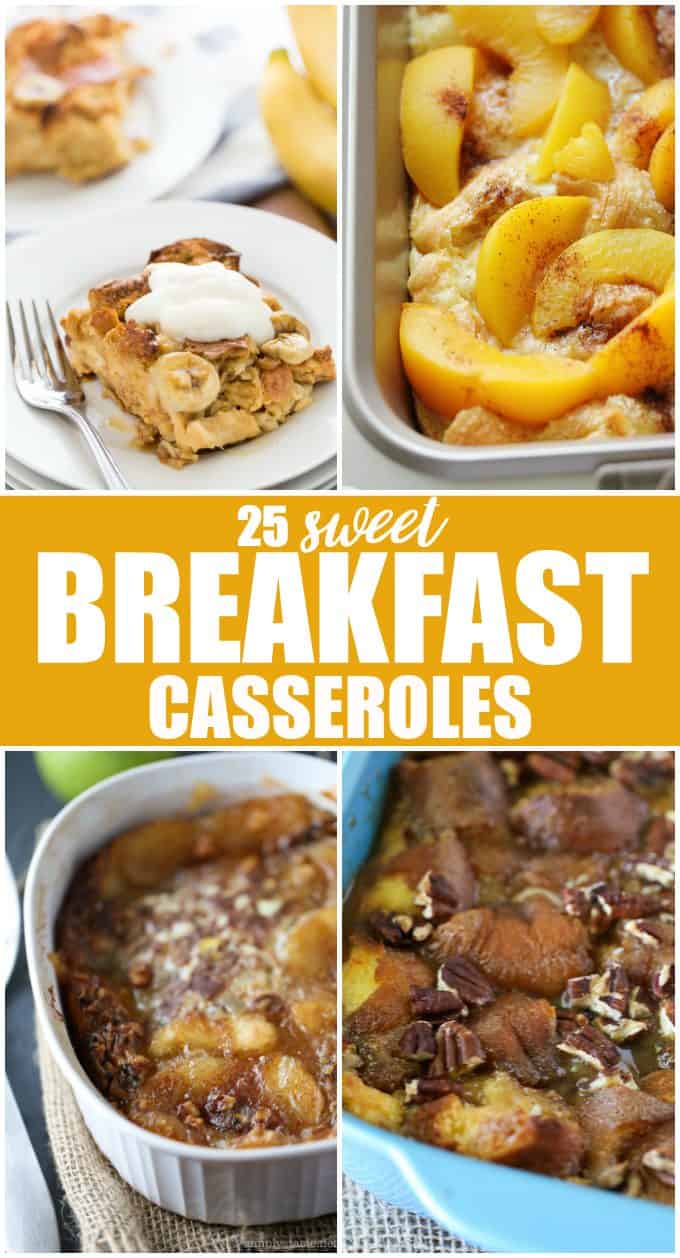 Check out all the yumminess below!
1. Banana Bread Breakfast Casserole
3. Apple Pie French Toast Casserole
4. Strawberry & Coconut Breakfast Casserole
5. Cinnamon Raisin Breakfast Casserole
6. Caramel Pecan Breakfast Casserole
8. Cranberry Orange Overnight French Toast Casserole
9. Overnight Cinnamon Roll French Toast
10. Gingerbread French Toast Bake Casserole
12. Pumpkin Cream Cheese Overnight French Toast Casserole
13. Strawberry Cheesecake French Toast Bake
14. Baked Milk Chocolate French Toast
15. Overnight Blueberry & Sour Cream French Toast Casserole
16. Overnight Donut French Toast Casserole
17. Strawberry French Toast Bake with Rhubarb
18. Raspberry Banana Overnight French Toast
19. Overnight Bourbon Cinnamon French Toast Bake
20. Banana Blueberry French Toast Bake
21. Blueberry Lemon French Toast Bake
22. Salted Caramel Praline French Toast
23. Caramel Marshmallow Baked French Toast
24. Banana Pecan Streusel French Toast Bake
25. Apple Texas French Toast Bake
Which sweet overnight breakfast casserole do you want to make first?