I was diagnosed with IBS (Irritable Bowel Syndrome) a few years ago. I'd been going through a particularly stressful time in my life and had a flare up of symptoms that seemed to not want to go away. I made an appointment with my family doctor and he said that is what he believed was wrong with me and that it was something that a lot of people deal with. I'd heard of IBS because I have friends and relatives who have it. Thankfully, it is something that I am able to manage and major flare ups seem to only happen when I'm really stressed out.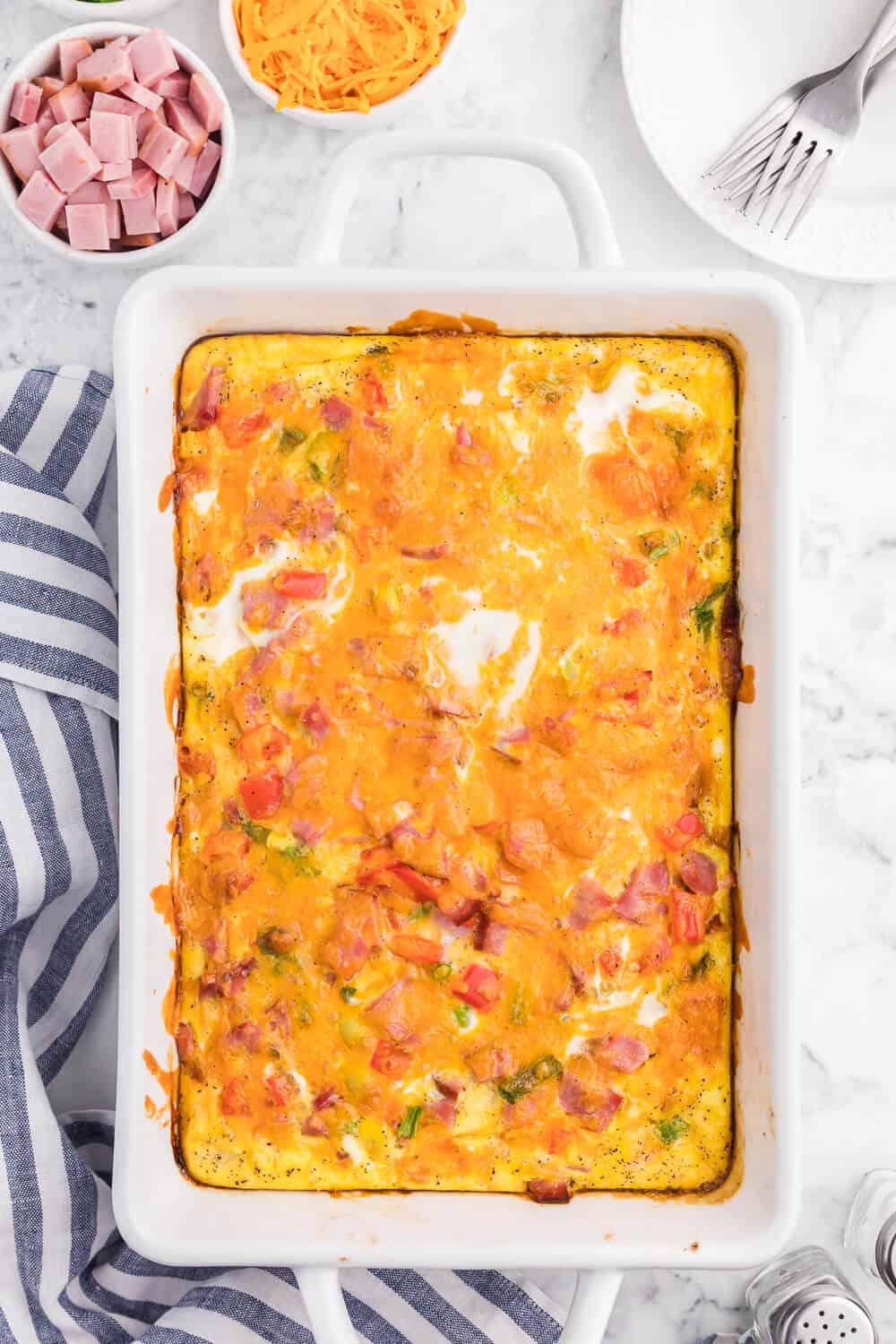 One thing I notice about living with IBS is that certain foods can cause symptoms to flare up. My doctor stressed the importance of eating a healthy diet and gave me a list of foods to avoid eating. Take dairy products for instance. Sometimes, I'll eat a bowl of cereal and have my IBS flare up and then other times I'll be ok. It's very frustrating because you never know if it will be triggered or not and some of my favorite foods include dairy products. When I'm going through a flare up, I will avoid eating my trigger foods and stick to my diet until my symptoms calm down again.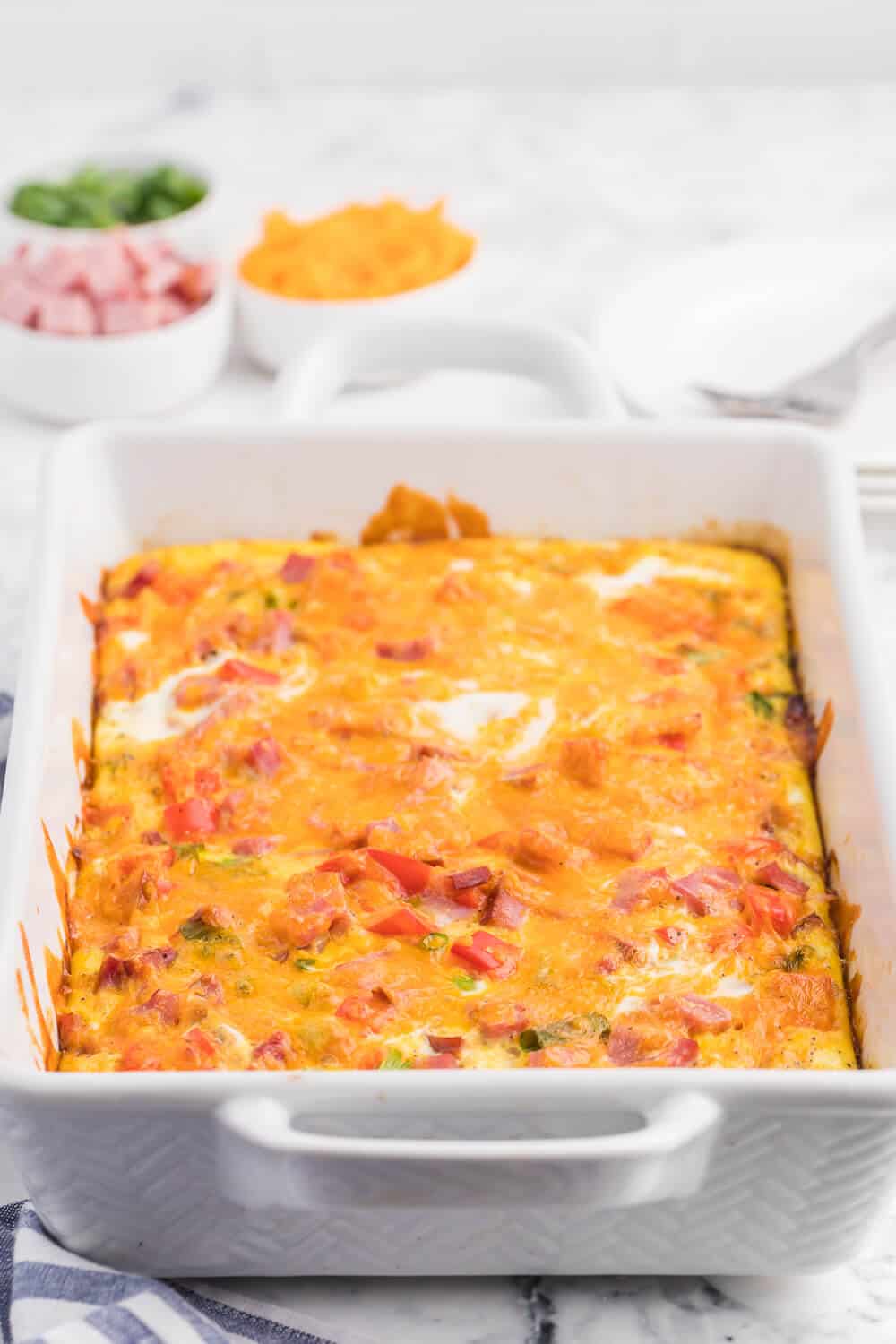 Having dietary restrictions can be a pain sometimes, but you do what you have to do! Thankfully there are foods I can eat and enjoy so it doesn't seem that bad while I'm waiting to feel better.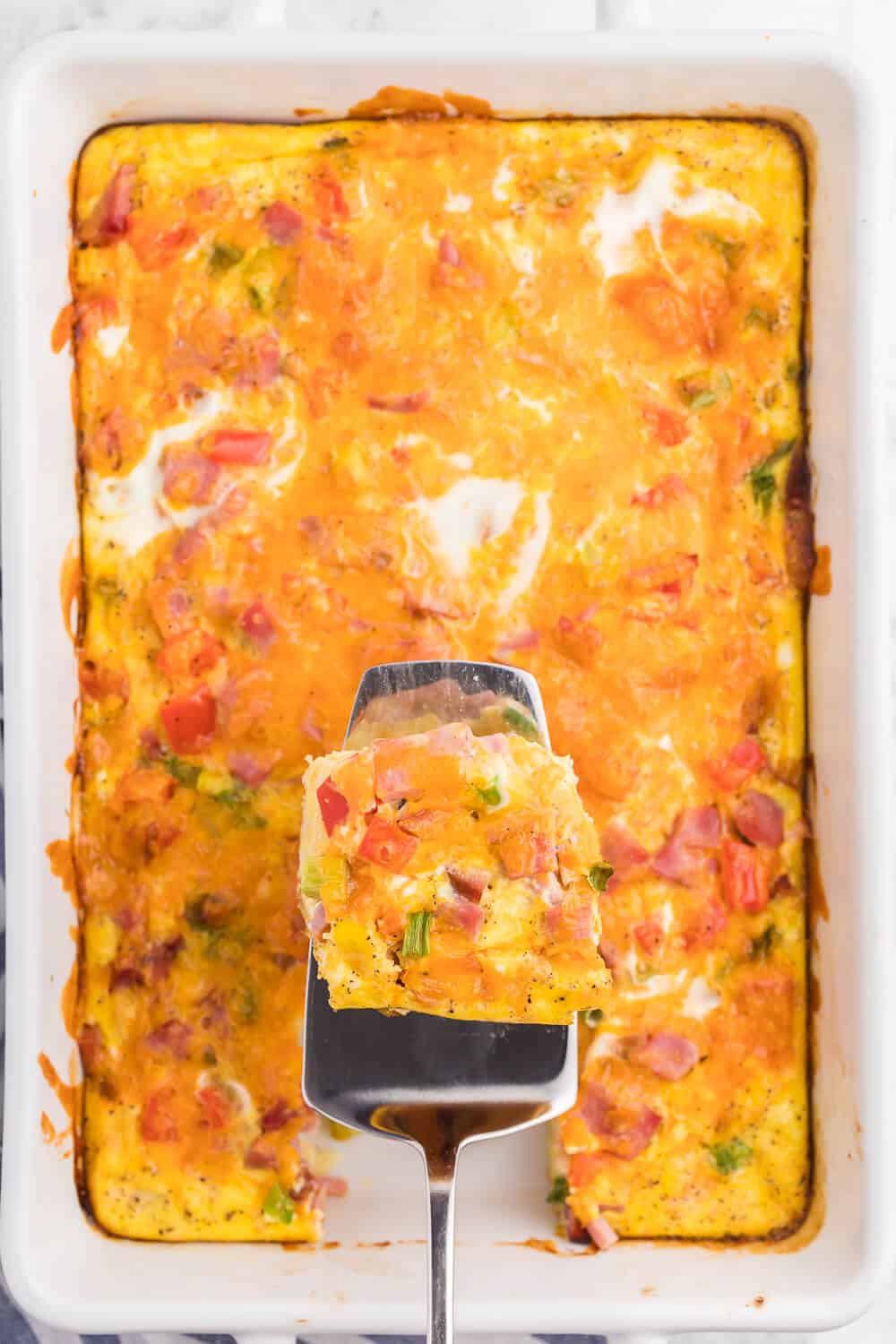 Eating a Healthy Diet
I recently had the chance to check out 12 IBS-friendly recipes created by Patsy Catsos, the author of the book, Flavor without FODMAPs Cookbook: Love the Food that Loves You Back. I was immediately drawn to the Hash Brown Quiche and knew it was a recipe that my family would love. I also liked that it was easy to make and had ingredients that I already had in my house.
It has a layer of hash browns at the bottom and then is topped with an egg mixture filled with fresh veggies and cheese. We ate it for brunch and had leftovers the next day for breakfast. It was delicious and a hit with our entire family.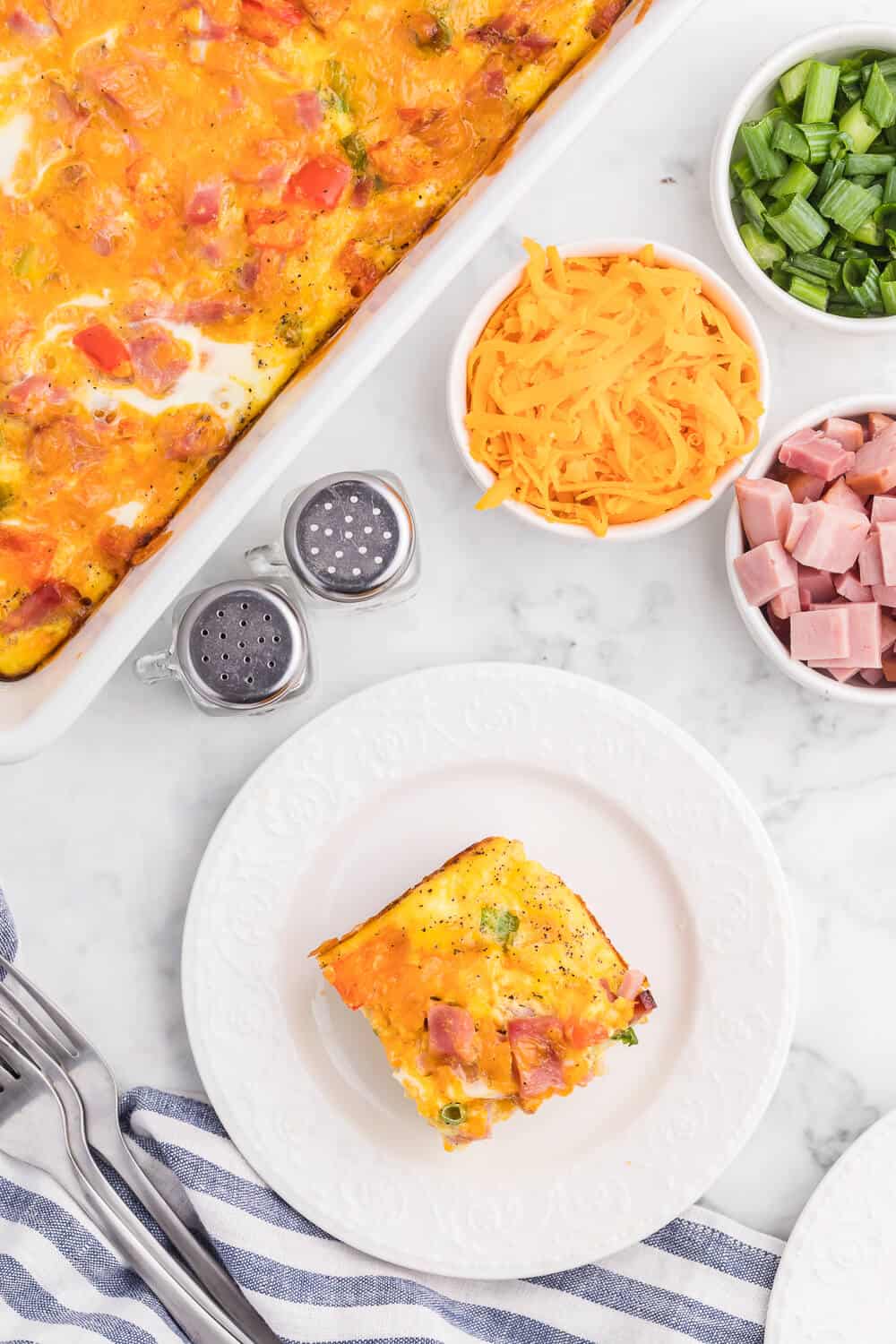 Probiotics Can Help
I also learned about the importance of probiotics and how they can help manage the symptoms of IBS and also other GI issues like ulcerative colitis and ileal pouch. Probiotics can mean the difference between having a healthy G.I. tract and an unhealthy one. It's important to note that not all probiotics are created equal. It is suggested that adults take at least one billion cells (also called colony-forming unites or CFU's) daily.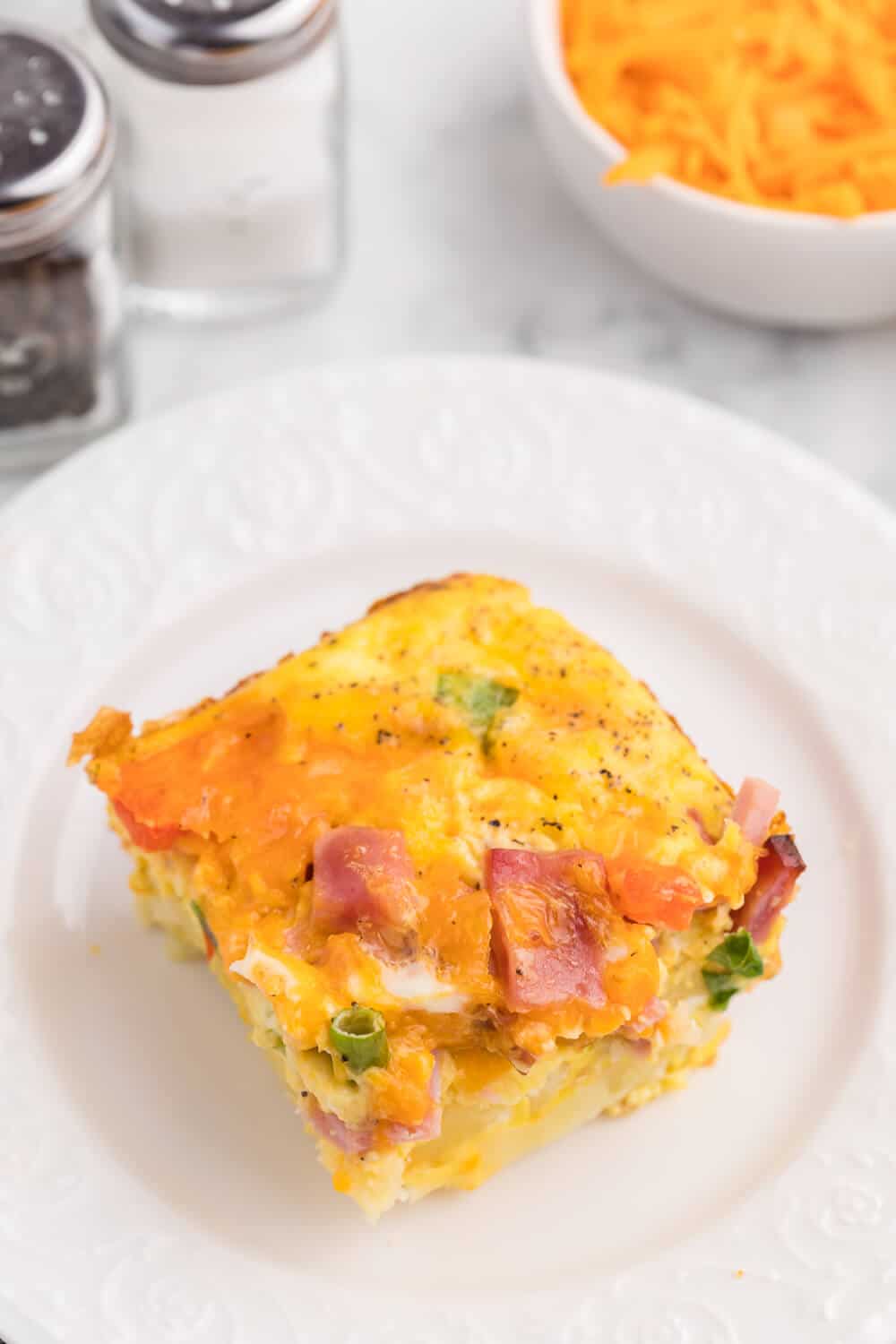 You might also like this Bacon and Potato Quiche, Slow Cooker Ham & Potato Hash or Slow Cooker Spinach and Feta Quiche.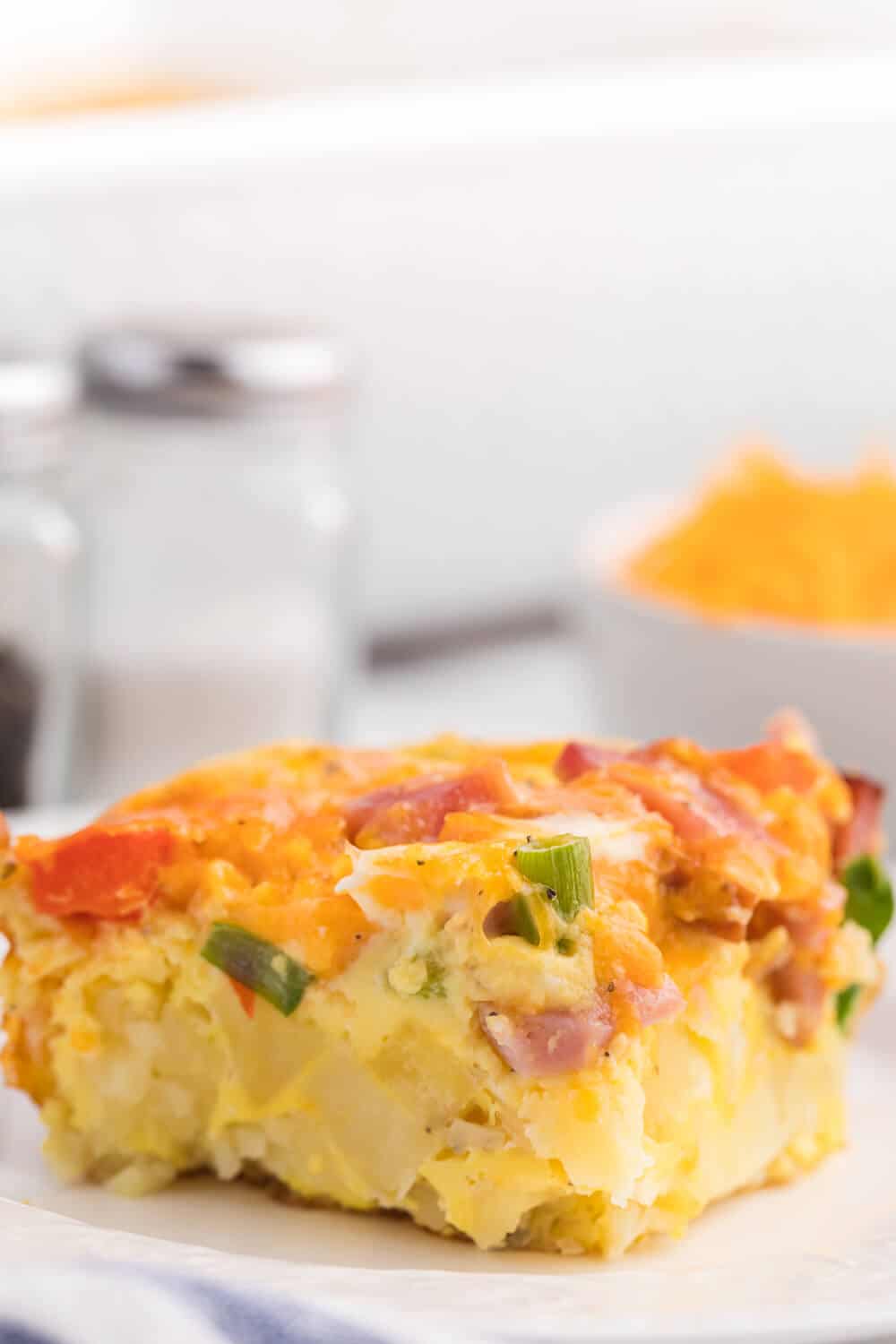 Hash Brown Quiche
Cook Time:
1 hour
5 minutes
Total Time:
1 hour
15 minutes
Frozen hash browns, cheese, diced ham and green onions make a flavourful combination that are welcomed morning, noon and night.
Ingredients
4 cups frozen hash brown potatoes, thawed
2 cups cooked ham, diced
2 cups cheddar cheese, shredded
3 green onions, green part only, thinly sliced
1 red pepper, chopped
1 cup milk
10 large eggs, lightly beaten
½ teaspoon black pepper, freshly ground
Instructions
Preheat oven to 425°F. Grease a 9″ by 13″ pan with butter on the bottom and sides.
Press thawed potatoes into the pan.
Bake for 25 minutes at 425°F, then remove from the oven and turn the heat down to 350°F.
Spread ham, onion, red pepper and cheese evenly across hot potatoes.
Combine milk, egg and black pepper in a large measuring cup or bowl and pour over other ingredients.
Bake at 350°F for 40 to 45 minutes or until cheese is golden brown and a knife inserted in the center of the casserole comes out clean. Serve hot.
Notes
Created by Patsy Catsos, RD.
Recommended Products
As an Amazon Associate and member of other affiliate programs, I earn from qualifying purchases.
Nutrition Information:
Yield:

8
Serving Size:

1
Amount Per Serving:
Calories:

580
Total Fat:

37g
Saturated Fat:

11g
Trans Fat:

0g
Unsaturated Fat:

23g
Cholesterol:

284mg
Sodium:

1259mg
Carbohydrates:

37g
Fiber:

3g
Sugar:

2g
Protein:

26g