French toast for breakfast is almost like having dessert for breakfast! Usually it's sweet with maple syrup and fruit so it has that indulgent feel to it. I wouldn't want to eat everyday (okay, maybe I would…), but once in a while, it's a nice treat.
These easy French Toast recipes featured here are certainly not your run-of-the-mill French Toast recipes. Each one has its own creative, unique twist. All of them are ones I'd want to see on my plate first thing in the morning. Now that's a nice way to wake up!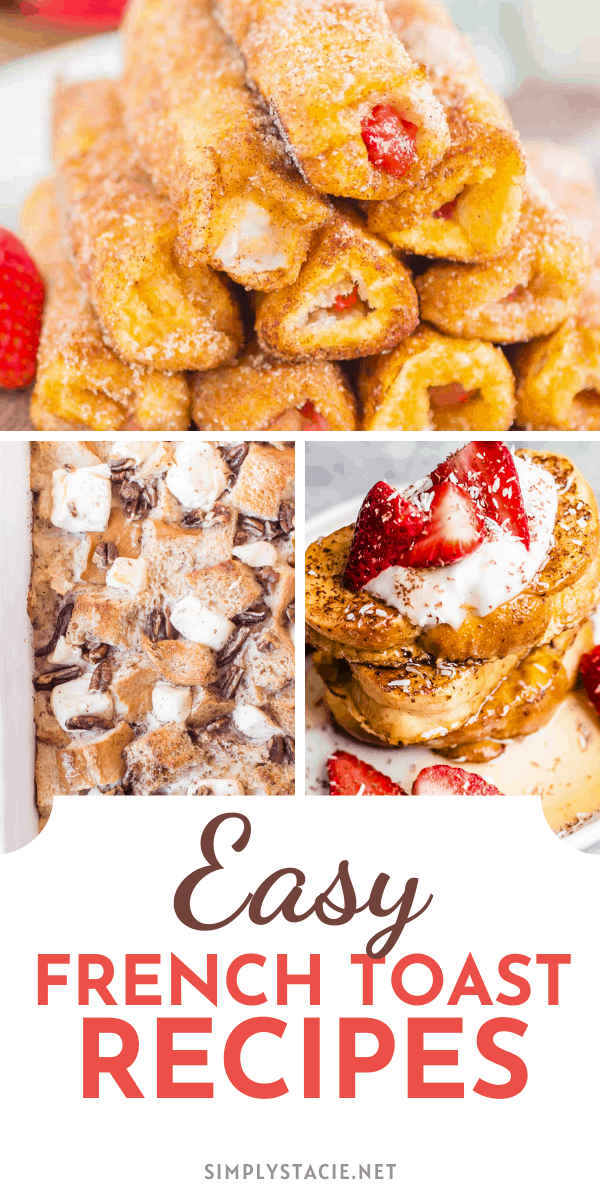 Which French Toast recipe do you want to make? It's ok to say ALL of them because that would be my answer!
Easy French Toast Recipes
This collection of easy French Toast recipes are perfect to serve for breakfast for the holidays or just because!