Chicken Caesar Pizza
I eat Caesar salad a couple times a week and I wondered what it would be like to use Renee's Mighty Caesar salad dressing on a pizza. Boy was it a good thing! I think it tastes even better on pizza than it does on salad.
Chicken Caesar Pizza
The ingredients are pretty simple: pizza dough, Caesar salad dressing (I LOVE Renee's Mighty Caesar!), bacon, chicken breasts, Parmesan and mozzarella cheese and a little Italian seasoning. Perfection in a pan!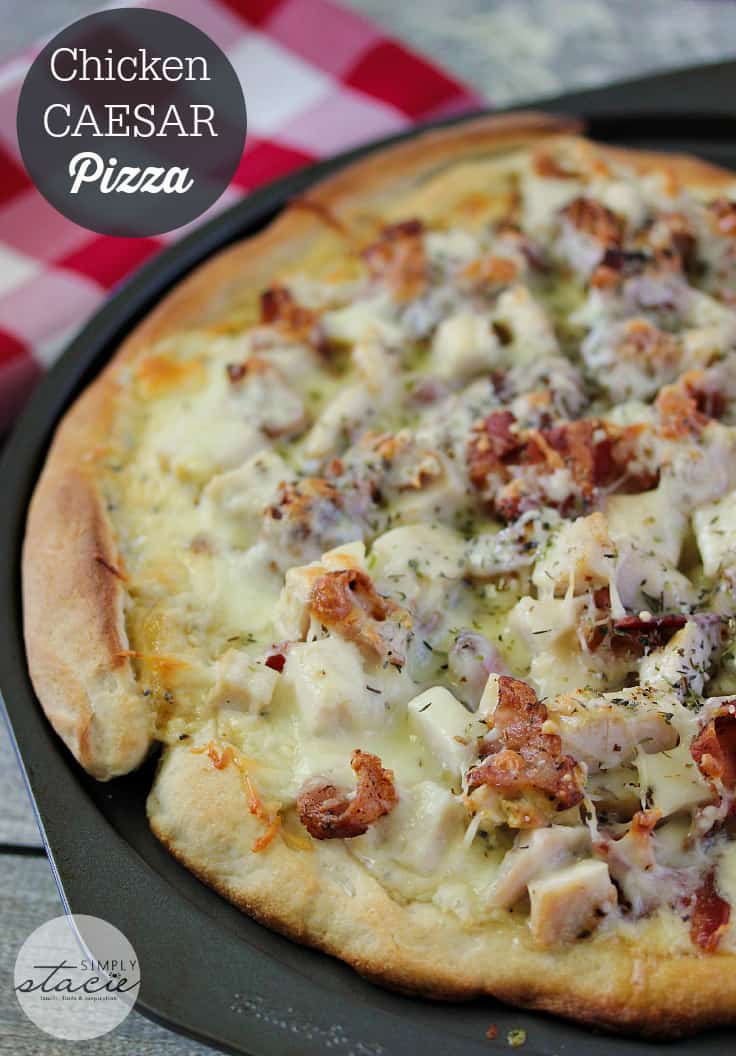 As it was baking in the oven, my kitchen filled with a delicious garlicky aroma. I think baking it really accentuated the flavour.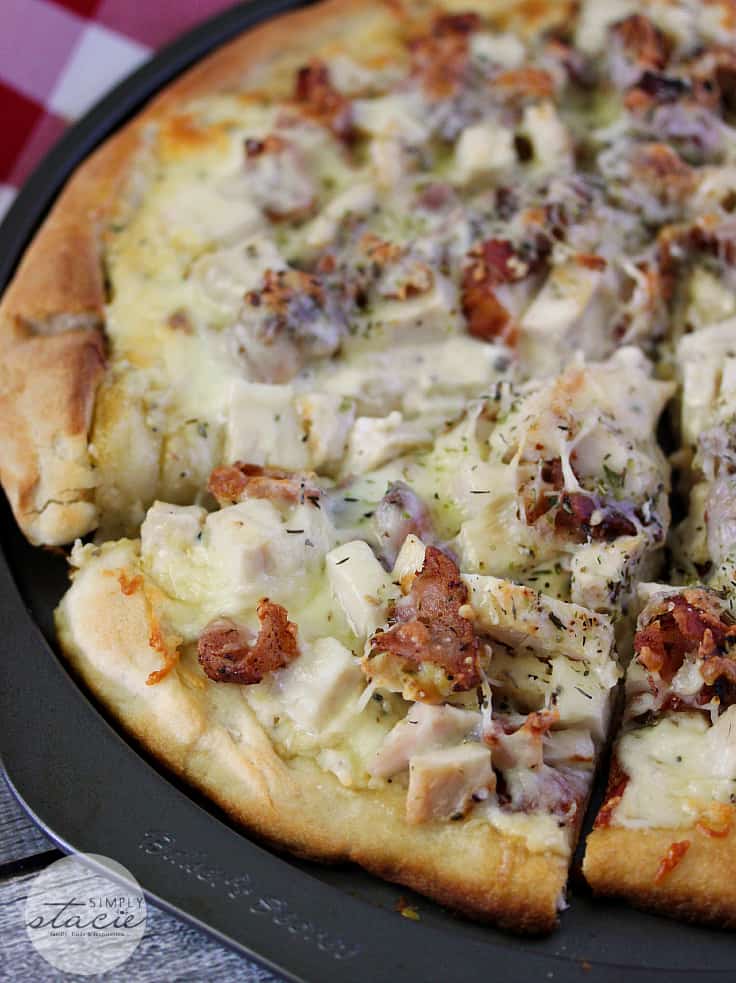 If you wanted to get really crazy, serve it with some Caesar salad. Warning: you may need a breath mint or two after your meal!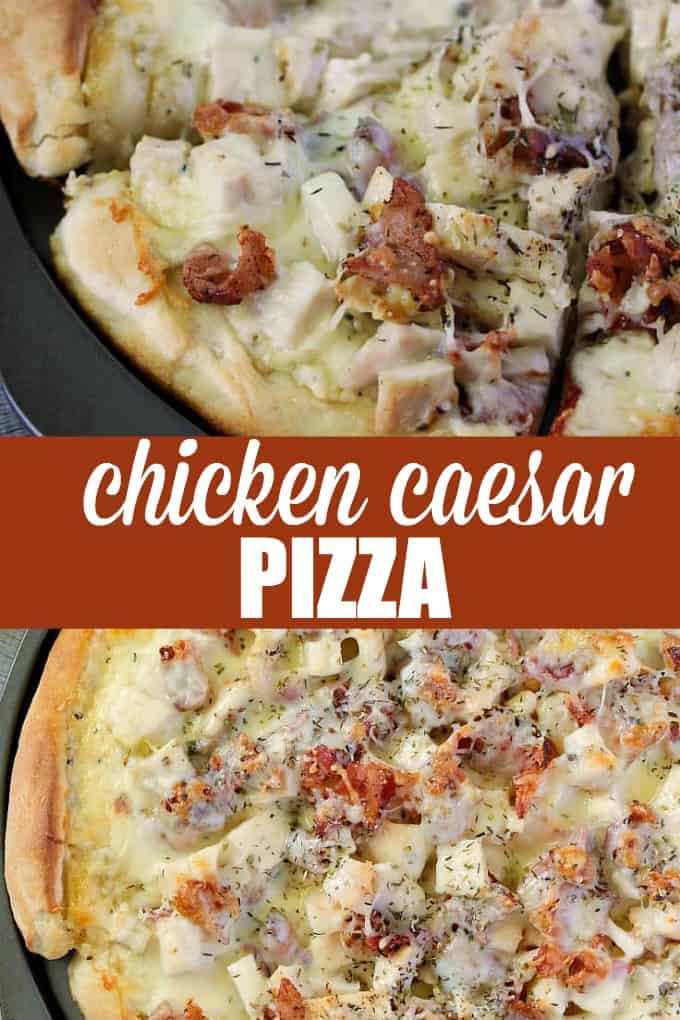 For more not-your-ordinary-run-of-the-mill pizza recipes, check out my recipes for Italian Meatball Pizza, Sweet Chili Chicken Thai Pizza and Cheeseburger Pizza.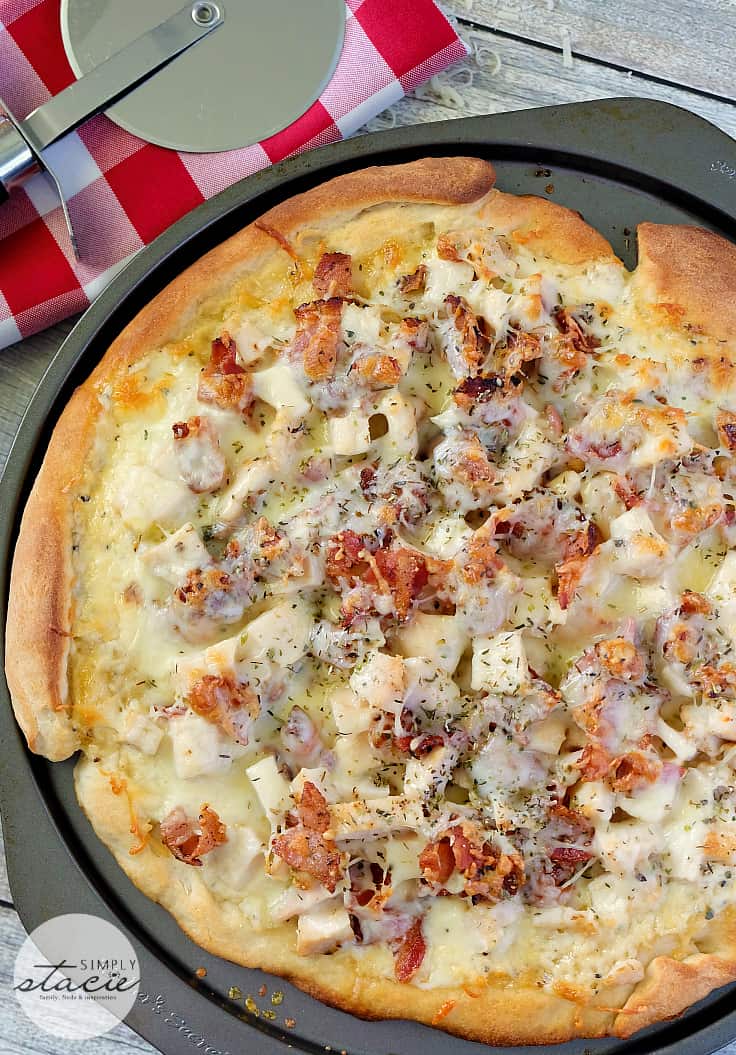 Have you ever used Caesar salad dressing instead of pizza sauce? This recipe made me a believer. I may have to try some other kinds and see what other interesting things I can come up with!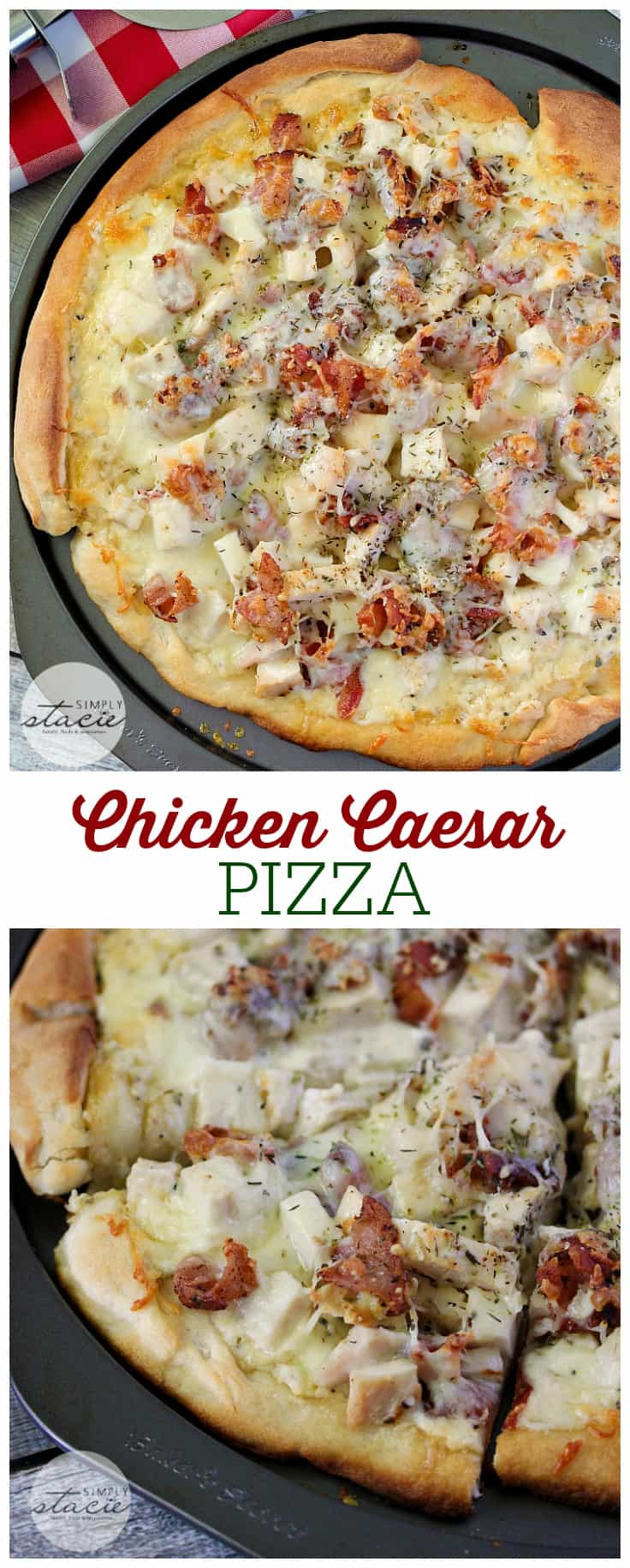 Yield: 6
Chicken Caesar Pizza
This recipe for Chicken Caesar Pizza is perfection in a pan! Imagine pizza crust smothered in creamy Caesar dressing, topped with bacon, chicken and cheese!
Ingredients:
1 Pillsbury Pizza Crust (or your own homemade pizza crust or other brand of refrigerated pizza crust)
¾ cup Caesar salad dressing
1 cup cooked chicken breasts, chopped
5 strips bacon, cooked and crumbled
¾ cup mozzarella cheese, shredded
¼ cup Parmesan cheese, shredded
¼ tsp Italian seasoning
Directions:
Prepare the pizza crust according to package directions. For the Pillsbury Pizza Crust I used, I greased a pizza pan and spread the dough to fit. Then I pre-baked for 8 minutes in a 400°F oven.
Spread Caesar salad dressing over pizza crust, leaving a gap around the edge.
Evenly distribute bacon and chicken evenly over the sauce. Then top with mozzarella cheese and Parmesan cheese. Sprinkle Italian seasoning on top.
Bake an additional 7 to 10 minutes or until crust is golden and cheese is melted.