Disclosure: I received a gift card and coupons as compensation for this post. Opinions expressed are 100% my own.
It's the Very Berry Month of May! This month Naturipe is celebrating berries and each week a different berry will be featured on a variety of blogs. My blog is taking part in the first week which is all about Strawberries. Strawberry Week runs from May 5th to 11th, Raspberry Week is May 12th to 18th, Blackberry Week is May 19th to 25th and Blueberry Week is May 26th to 31st.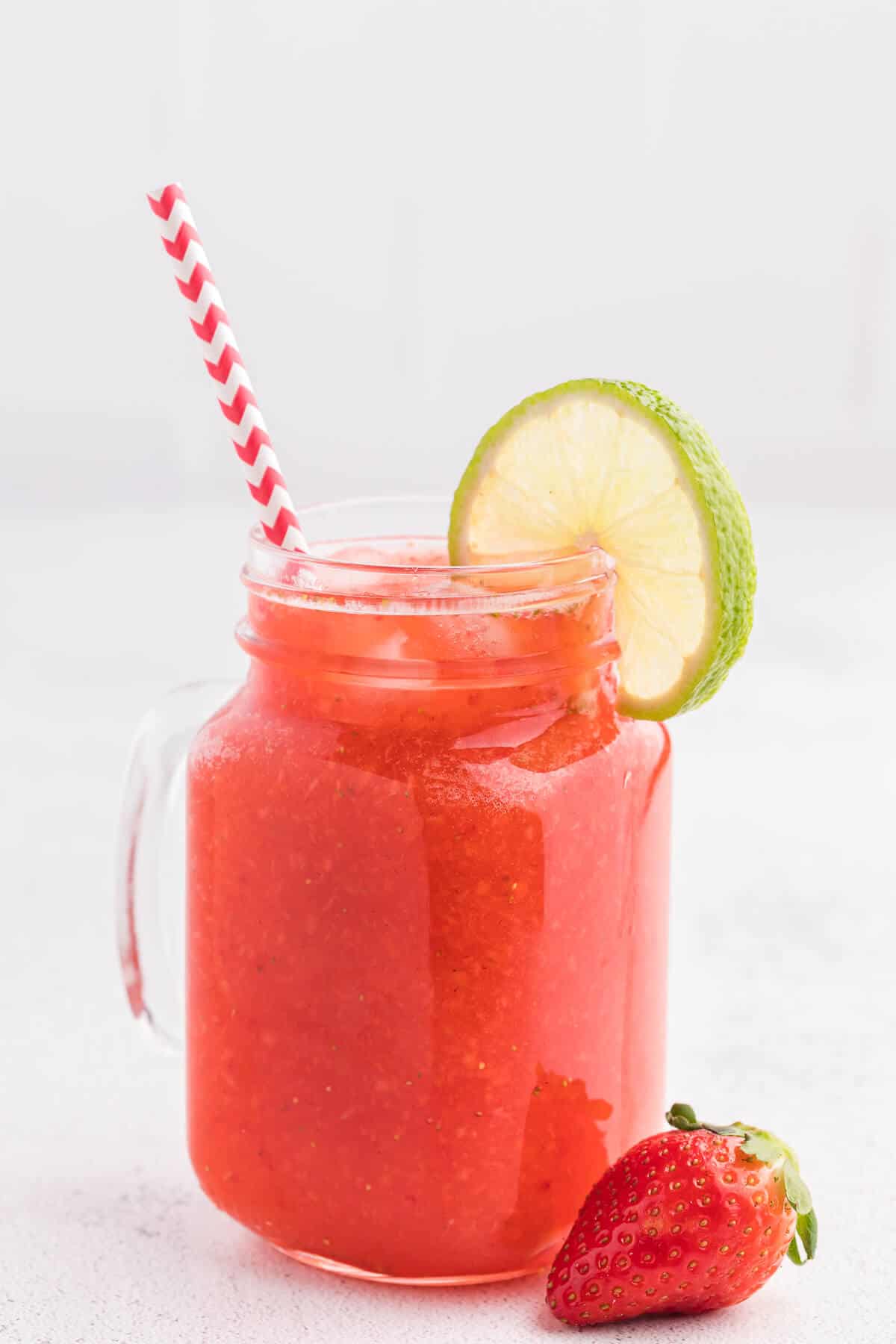 Naturipe berries are grown in a variety of locations including the USA, Canada and South America. Check out this map that shows all the berry growing regions. In Nova Scotia, I was able to find Naturipe strawberries at my local Sobeys store in the produce section. You can check their website to see where to buy the berries near you.
I often eat strawberries on their own. Naturipe strawberries are fresh tasting, juicy and sweet. They were also a good size too and would be perfect for dipping in some chocolate- yum! I also like to put fresh strawberries in some yogurt in the morning. It makes a healthy and tasty way to start your day.
Not only are strawberries delicious, but they are also very healthy. They are source of essential vitamins and minerals like vitamin C, folate, potassium and antioxidants. I was surprised to learn that 8 strawberries have more vitamin C than a medium orange! Strawberries are great for people following a healthy lifestyle because they are low in carbs, fat and calories.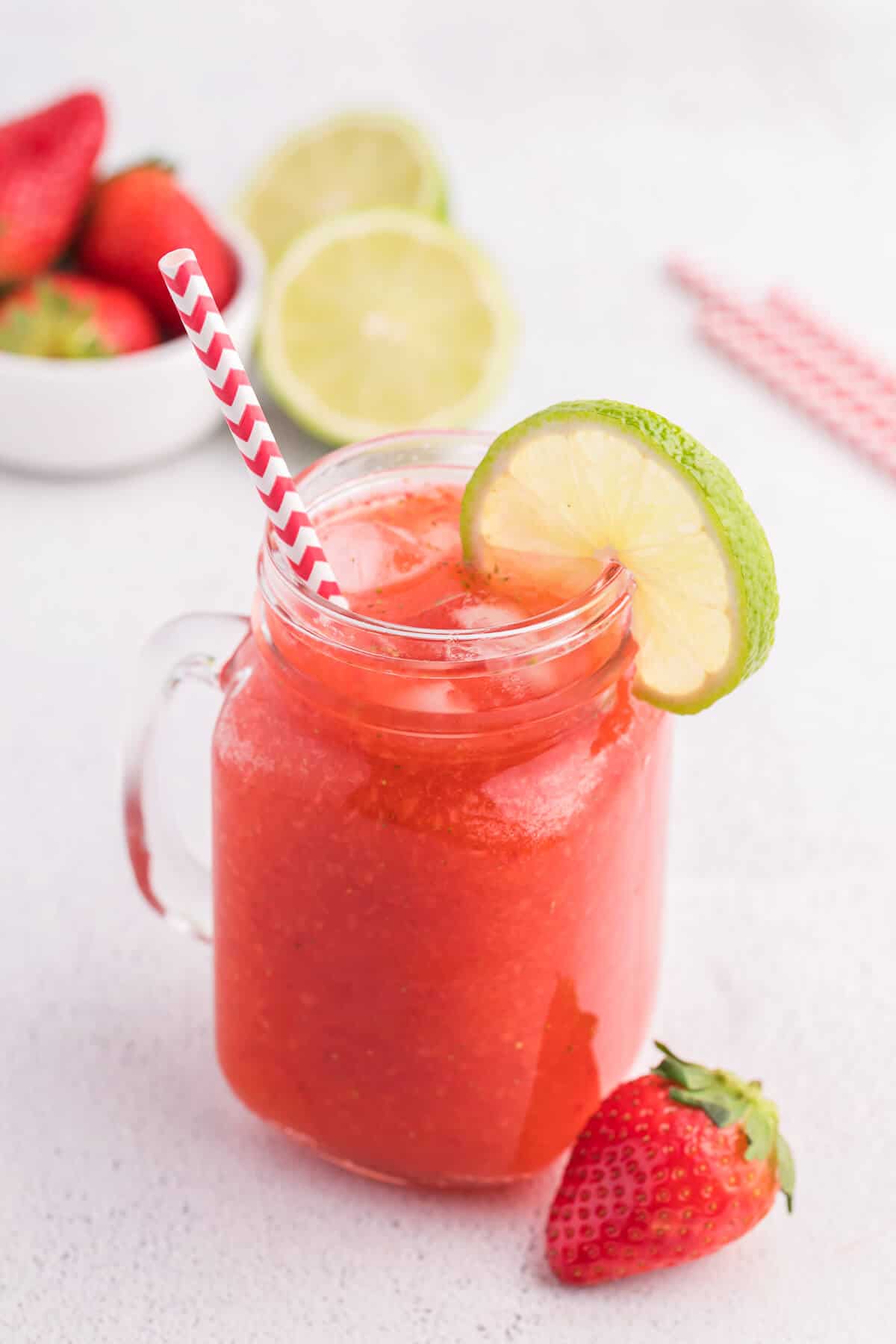 Naturipe Farms has some recommendations on how to pick the perfect strawberries and how to store them.
Pick the Perfect Strawberries: Look for clean, dry strawberries that are plump, firm and fully red with a green, fresh looking cap. Try to avoid strawberries that look bruised or wrinkled. Also important to note is that size DOESN'T matter in terms of sweetness. Interesting!
Storage Tip: Store your strawberries in their original container in the fridge as soon as you get home. When you are ready to use them, gently rinse them with their caps still on. Remove the caps after washing.
It was Cinco de Mayo this week so I decided to make a Mexican drink recipe with my Naturipe strawberries. I have a few Mexican friends who told me about Agua Fresca, a fruit flavoured water. I thought it sounded like a refreshing drink and a perfect way to cool off in the nice weather.
It is really easy to make! Add your sliced fresh strawberries to a blender with some ice cold water.
I used the Liquify setting on my blender for about a minute to completely blend my strawberries. Strain the mixture over a picture to get out the pulp. Add some lime and a sweetener like honey or sugar (if desired). I didn't use anything to sweeten mine and thought it tasted sweet enough on its own with the strawberries. Taste it first and see if you think it needs it or not.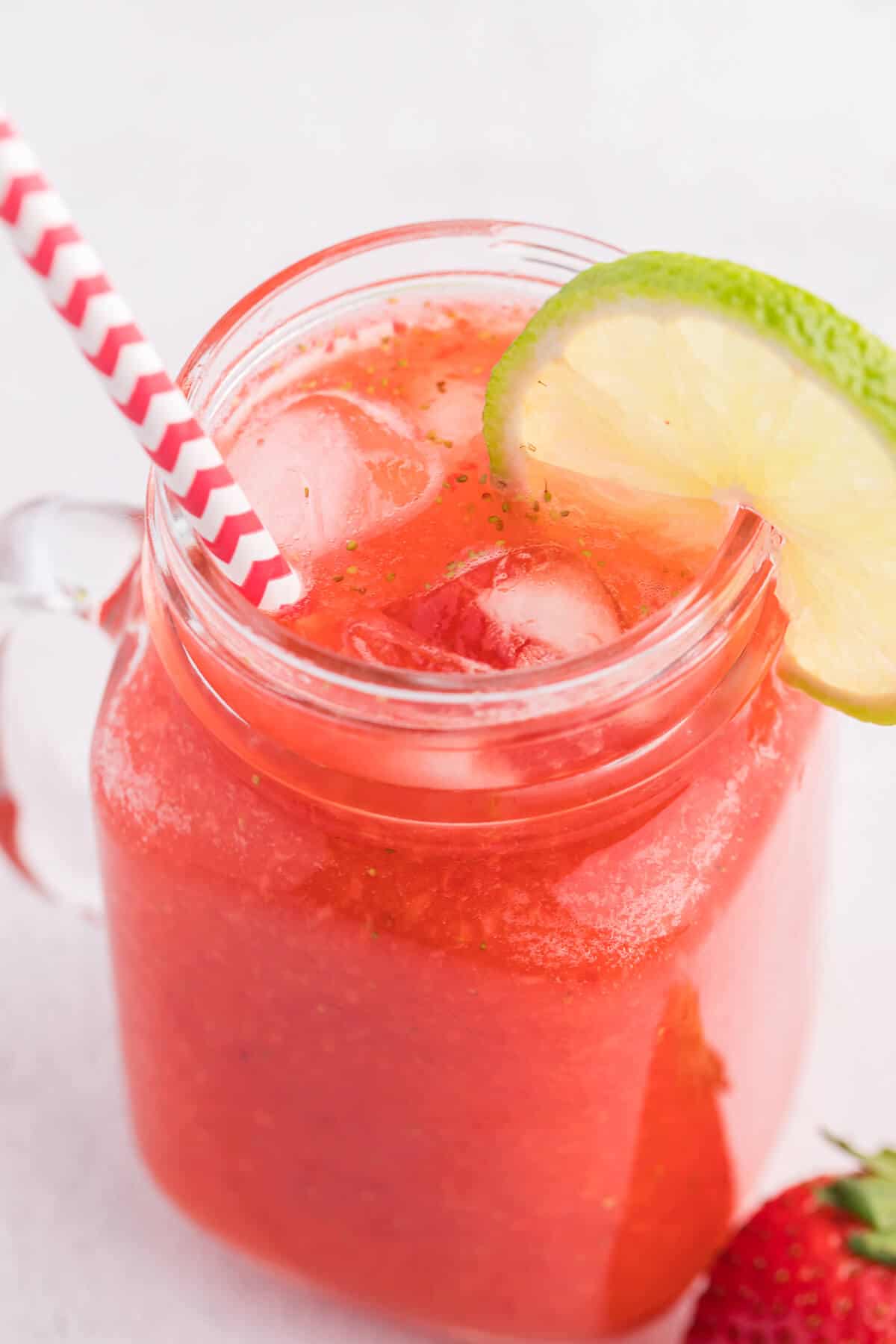 If you need to make a drink for a group of people, you can easily double, triple or quadruple the recipe. The recipe below made 2 large glasses.
I served mine over ice. Mmmmm so tasty and refreshing!
Visit Naturipe to learn more and to check out their other berries. They have a bunch of berry recipes that you'll want to pin!
You'll also love this Citrus Bliss Infused Water, Shirley Temple and Peachy Sparkler.
Strawberry Agua Fresca
Healthy and refreshing! Easy to make with water, lime juice and strawberries.
Ingredients
2 cups fresh strawberries, hulled and sliced
1½ cups cold water
1 lime, juiced
3 tbsp honey or sugar (optional)
Instructions
Combine strawberries and water in a blender. Blend until the mixture is liquified.
Strain the strawberry mixture over a pitcher and discard the solids.
Squeeze the juice of one lime into your pitcher and stir. Add in sugar or honey if you prefer a sweeter drink and stir.
Chill until ready to serve. Garnish with fresh strawberries and/or sliced lime.
Recommended Products
As an Amazon Associate and member of other affiliate programs, I earn from qualifying purchases.
Nutrition Information:
Yield:

2
Serving Size:

1
Amount Per Serving:
Calories:

169
Total Fat:

1g
Saturated Fat:

0g
Trans Fat:

0g
Unsaturated Fat:

0g
Cholesterol:

0mg
Sodium:

11mg
Carbohydrates:

45g
Fiber:

4g
Sugar:

37g
Protein:

1g