Bacon and Gouda Frittata
I discovered frittatas last year when I started my low carb diet. I've tried a variety including Pancetta & Onion Frittata, Broccoli Frittata, Turkey Bacon Frittata, Caramelized Onion, Red Pepper & Zucchini Frittata and even Steak Frittata! You can pretty much be as creative as you like. It's such an easy dish to make.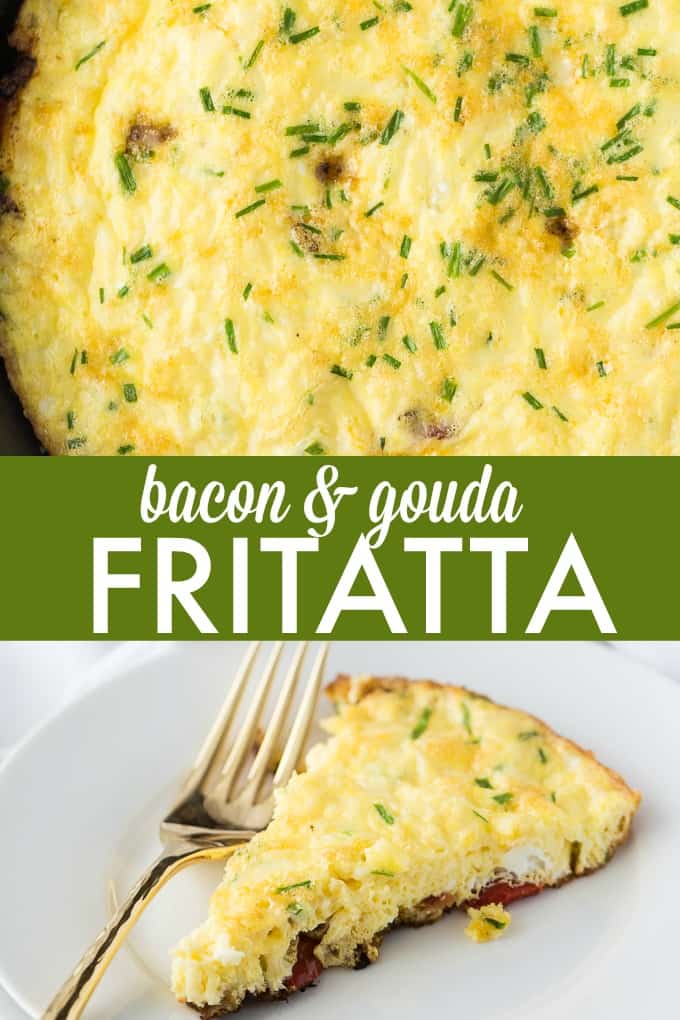 This Bacon & Gouda Frittata was inspired by the Bacon & Gouda Quiche in the May 2013 issue of Canadian Living. I didn't want the crust since I'm watching my carbs and figured it would turn out just as good as a frittata. I was right! It's a more sophisticated flavour than my standard bacon and onion frittata with the addition of thyme, garlic and the chives. Overall, it's a keeper and one that is going in my recipe vault!
Yield: 6
Bacon and Gouda Frittata
Perfect for a low carb brunch!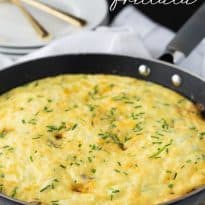 Ingredients:
6 strips of bacon, chopped
1 whole shallot, chopped finely
2 cloves garlic, minced
1/4 tsp. dried thyme
1/4 tsp. pepper
pinch salt
1 red pepper, chopped
2 tbsp. fresh chives, chopped
3/4 cup Gouda cheese, shredded
8 eggs
Directions:
In a large bowl, whisk eggs, Gouda cheese and chives and set aside.
In a large skillet, cook bacon over medium-high heat. After about 4 minutes add in the garlic, shallots, red pepper, thyme and salt and pepper.
Cook for another 10 minutes or until shallots are softened and bacon is cooked.
Add egg mixture to the skillet and continue cooking on the stove for 2 minutes.
Move the skillet to a 350°F pre-heated oven and cook for 15 minutes.