Pumpkin Chili
I was looking through the most recent edition of Taste of Home magazine and I found a recipe for Pumpkin Chili that intrigued me. We like chili here, but I'd never tried it with pumpkin before and was curious if it would be good or not. I changed a few things though. I left out the beans because I'm on a low carb diet and didn't add the sugar. I also added in some sliced mushrooms.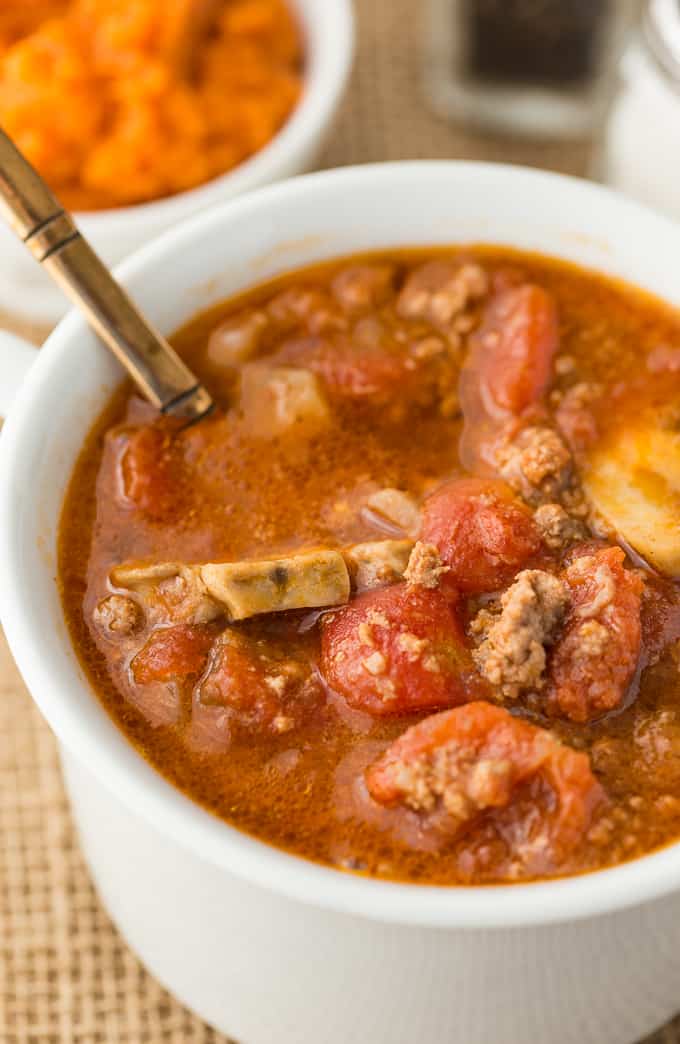 It tasted like chili, but with a unique flavourful twist. It did not last long.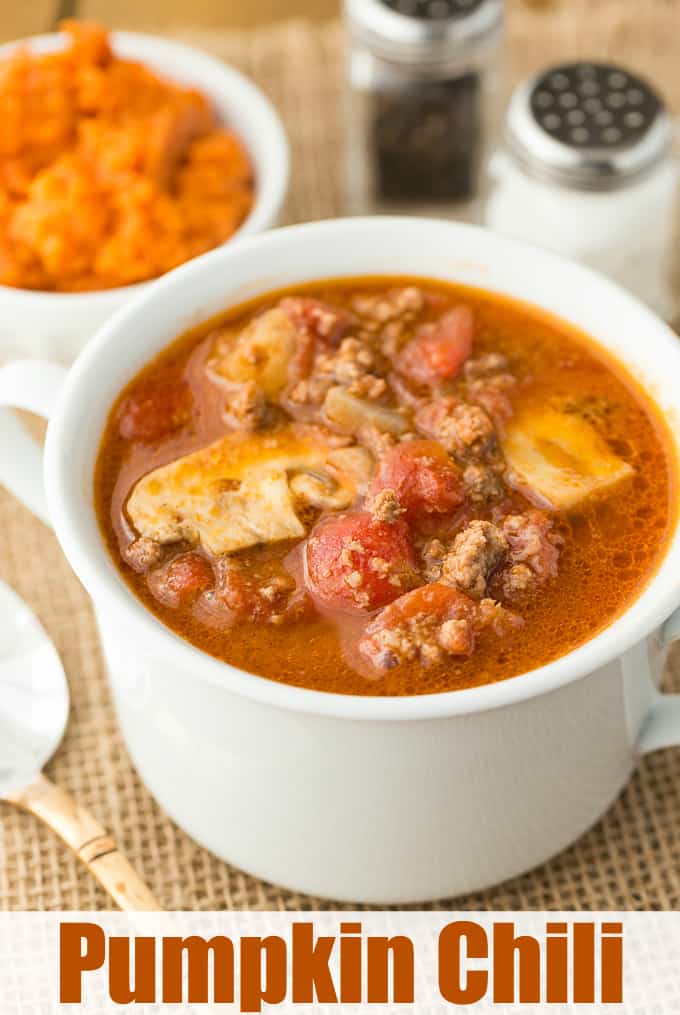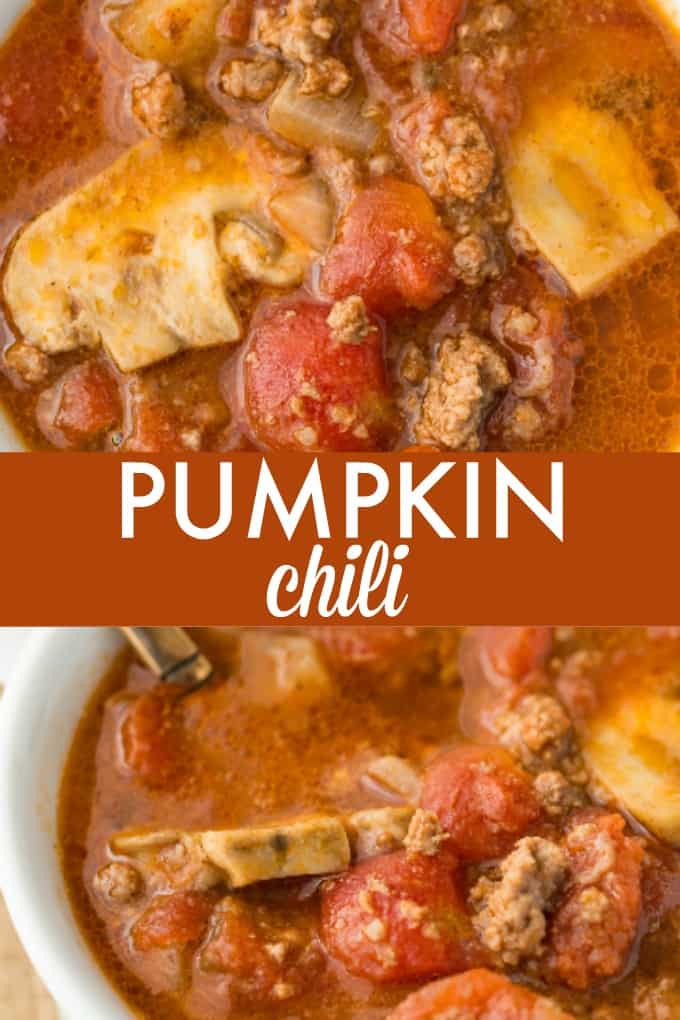 This Taco Chili is also delicious!

Yield: 11
Pumpkin Chili
A unique, flavorful twist on chili for fall!
Ingredients:
3 lb. ground beef
1 onion, chopped
2 cups mushrooms, sliced
2 cans diced tomatoes, undrained
1 cup canned pumpkin
2 tsp. pumpkin pie spice
1 tsp. salt
1 tsp. pepper
2 tsp. chili powder
Directions:
In large pot, cook beef and onion over medium heat until beef is no longer pink; drain.
Stir in remaining ingredients and bring to a boil. Reduce heat and simmer for 1 hour.