Crustless Bacon and Cheese Quiche
I've been making lots of egg recipes lately because of my low carb diet. I found this recipe for Crustless Bacon & Cheese Quiche on the Kraft Foods website that I knew I had to try.
It was so easy to make and even the leftovers were good heated up the next day.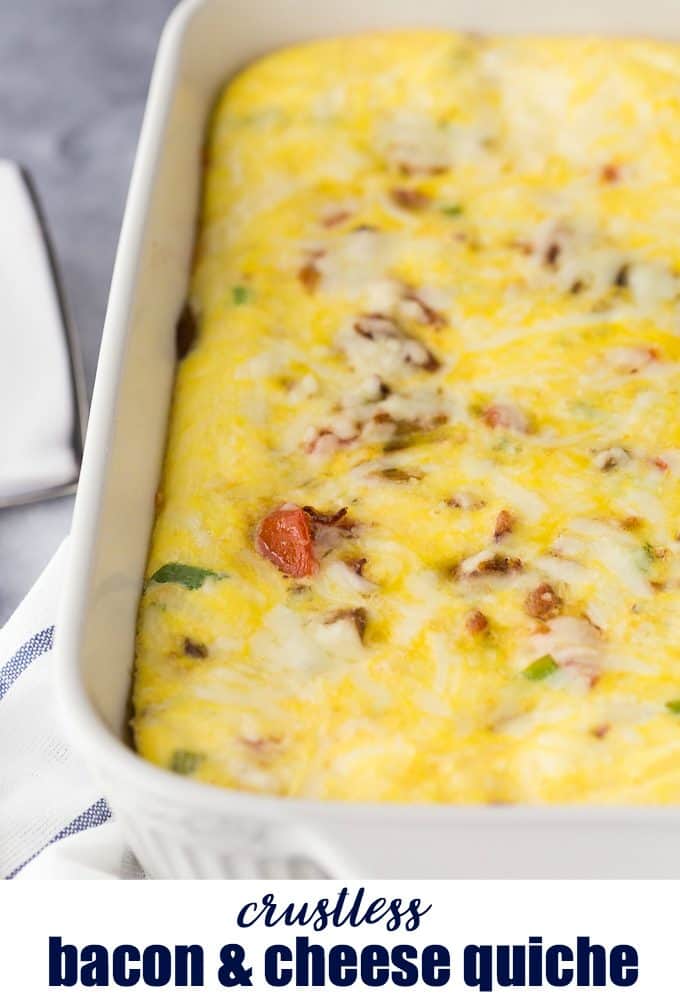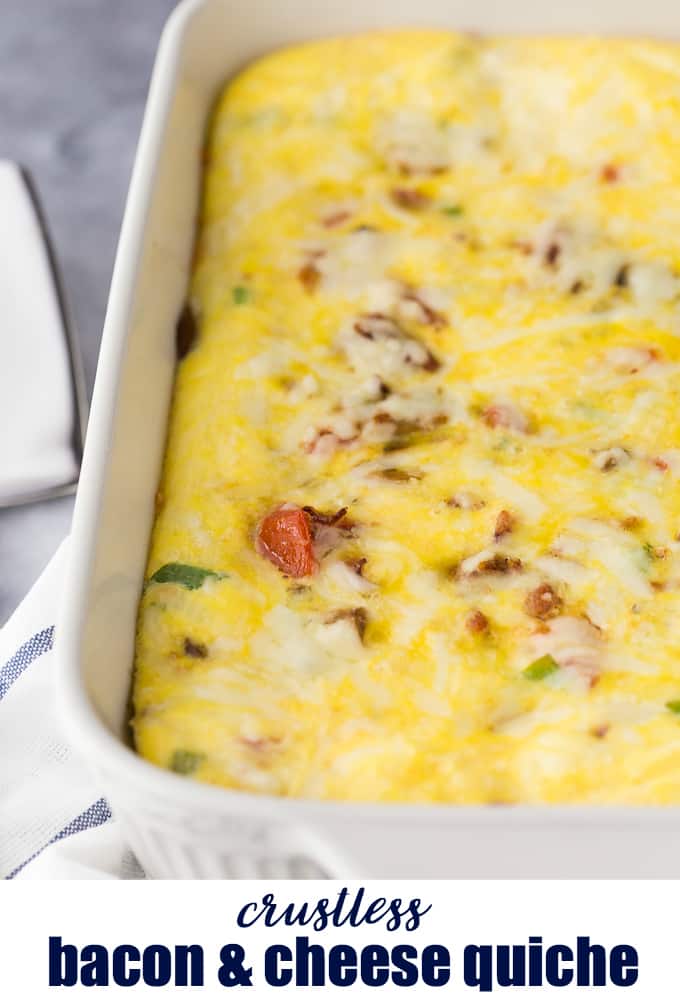 Yield: 4
Crustless Bacon and Cheese Quiche
Perfect for a low carb diet.
Ingredients:
5 green onions, chopped
1 tomato, chopped,
12 slices bacon
1 cup sliced fresh mushrooms
12 eggs
1/3cup sour cream
2 cups shredded cheese (I used Kraft Italiano Shredded Cheese)
Directions:
Pre-heat oven to 325ºF.
Cook bacon in a skillet until crisp. Remove bacon from skillet, reserving 1 Tbsp. drippings in skillet. Add mushrooms to reserved drippings and cook for another 5 minutes. Remove from heat. Crumble bacon. Add to skillet with remaining onions and tomatoes; mix well.
Whisk eggs and sour cream until well blended. Pour into greased 13×9-inch baking dish and then top with bacon mixture and cheeses.
Bake for 30 minutes. Let stand about 5 minutes to cool before serving.