Easter Cookies are such a great treat to whip up for parties, holiday gatherings, and mid-day treats! If you are looking for quick and easy Easter cookie recipes, I gathered a few for you to try.
From no-bake cookies to the classic bakery style sugar cookie with a fun Easter twist.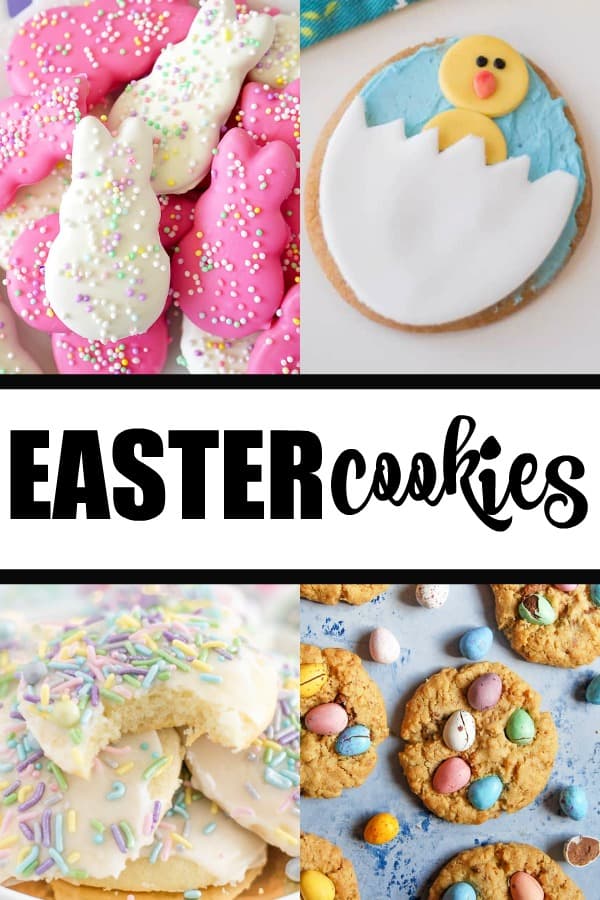 Easter Cookies
I made up a few batches of cookies last year for our Easter feast. They make great treats for family and friends to nibble on.
Plus depending on the recipe you can make ahead of time, so the day of you have more time to put your focus elsewhere.
Can Kids Help Make Cookies
If you have kids and want to teach cooking to them, consider whipping up a batch of cookies. You can walk them through how to measure, let them stir, and even dump ingredients in.
Depending on their age range will depend what you feel works best for you. Letting kids play and have fun in the kitchen is a great way to let them get excited about baking and cooking.
Can You Freeze Cookies
Depending on the cookies will depend if you can freeze the recipe or not. Most cookies can be frozen once cooked or even freeze the dough. Then slice and bake as directed.
Just make sure to check over the recipe before you assume it is safe. But, again most recipe are safe.
Looking for More Easter Inspired Recipes
Krispies Easter Nests | Rice Krispies Easter Nests topped with candy eggs to mimic a bird's nest! So cute and mighty tasty. No baking required.
Easter Hand Pies | Sprinkles galore that are bright and colorful on these Easter hand pies. Whip these up for any of your sweet cravings.
Easy Easter Egg Brownies | Check out these brownies, rich, fudgy, and loaded with all the flavors you are dreaming of.
Easter Cookies
Looking for easy, delicious and spring-like Easter cookies? I got you covered with this yummy list.