I follow a mostly vegan diet, so–likely to no one's surprise–I eat a lot of salads and bowls with grains, a source of protein, and a creative dressing or sauce. But, I won't lie. Sometimes I get tired of staring at the same ingredients and, usually around the same time, a casserole craving sets in.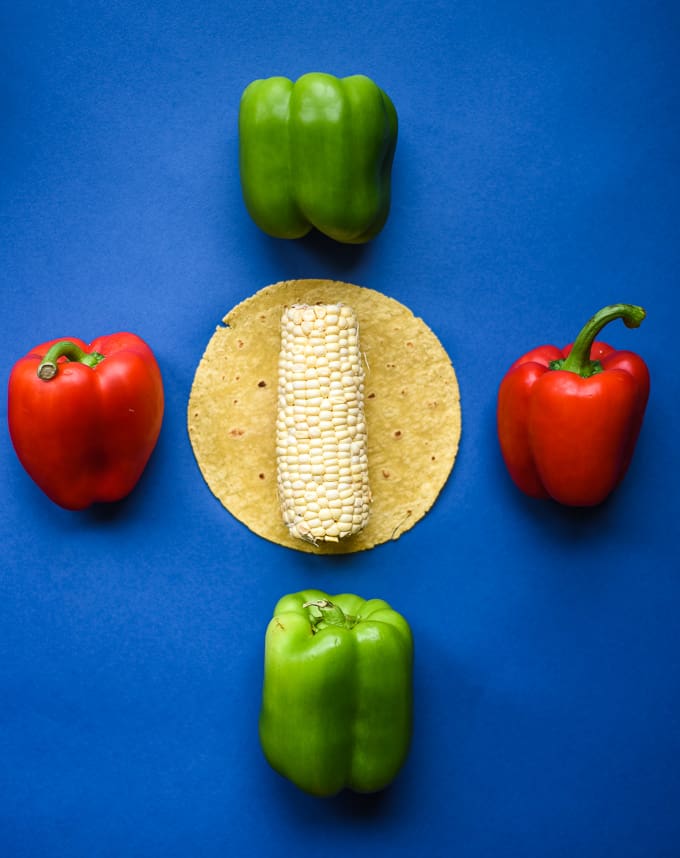 As the founder of Plant & Vine, I'm always trying to keep plant-based food exciting and this hearty vegan casserole is one of my favorite tricks for mixing things up. This vegan Mexican casserole does the trick when I'm looking to switch up my weekly food routines or cook a meal for a group of friends for a dinner party.This dish is also perfect for folks who are skeptical of or new to vegetarian or vegan meals. It takes a classic casserole dish and transforms it into a healthier version with the same great flavor profile and consistently triggers the phrase, "Are you sure this is vegan?"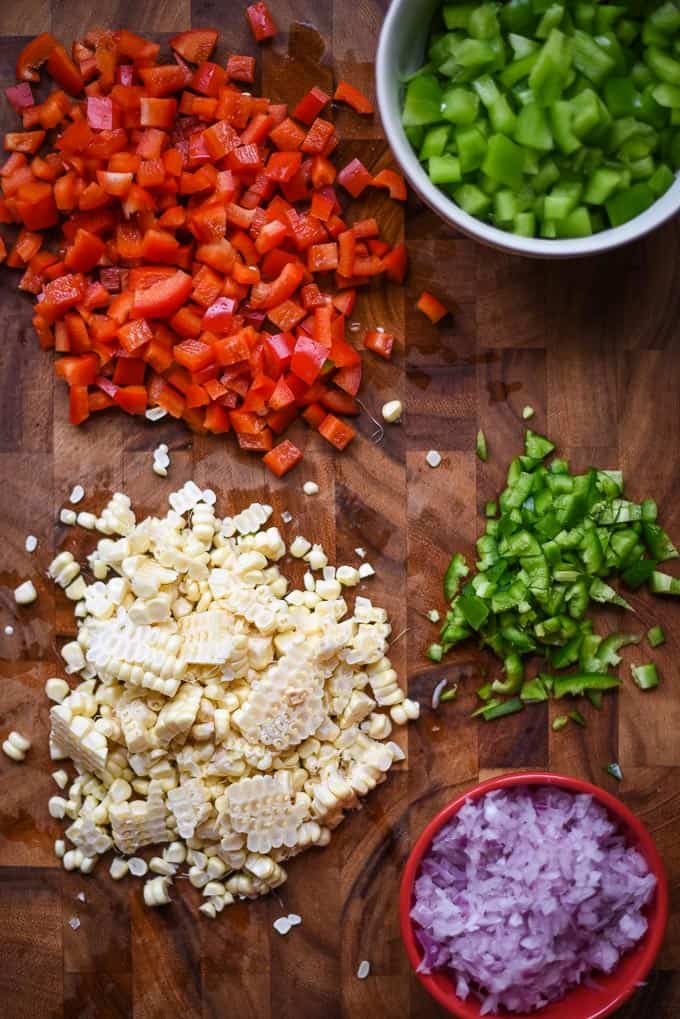 This recipe is healthy, flavorful, and hearty enough to serve as a warm, fall dish. With fresh bell peppers, corn, jalapenos, and spices like cumin, cayenne, garlic powder, smoked paprika, and oregano, it checks all of the flavor boxes and is loaded with refried black beans for a new twist on a traditional casserole. Vegan cheese and guacamole bring the creaminess top it all off. Let's dig into the goodness!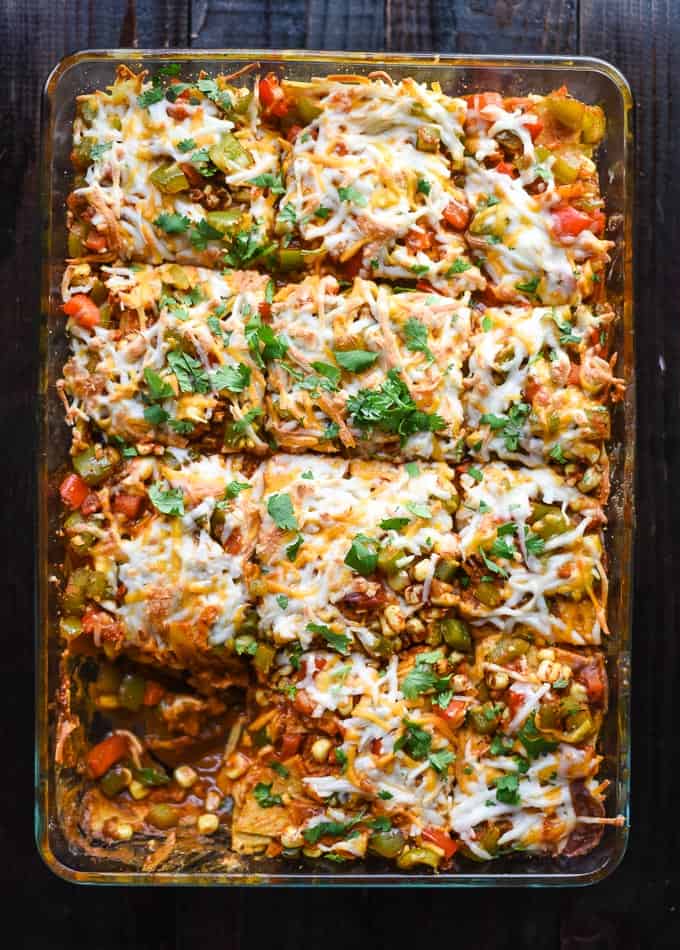 Vegan Mexican Casserole and Wine
Rest easy–this recipe is extremely flexible for wine pairings, so the only thing you need to worry about is choosing the one you'll like best. The key here is balancing the the casserole's light spice with your wine. As a general wine pairing rule, the spicier the food, the colder and sweeter the wine should be. Also, lower alcohol wines and moderate tannins dissolve the burning sensation of capsicum (pepper) so if you want to drink a red, focus on moderate reds. If you're interested in learning more about plant-based wine pairings, check out this wine pairing guide. Now, let's get to your options: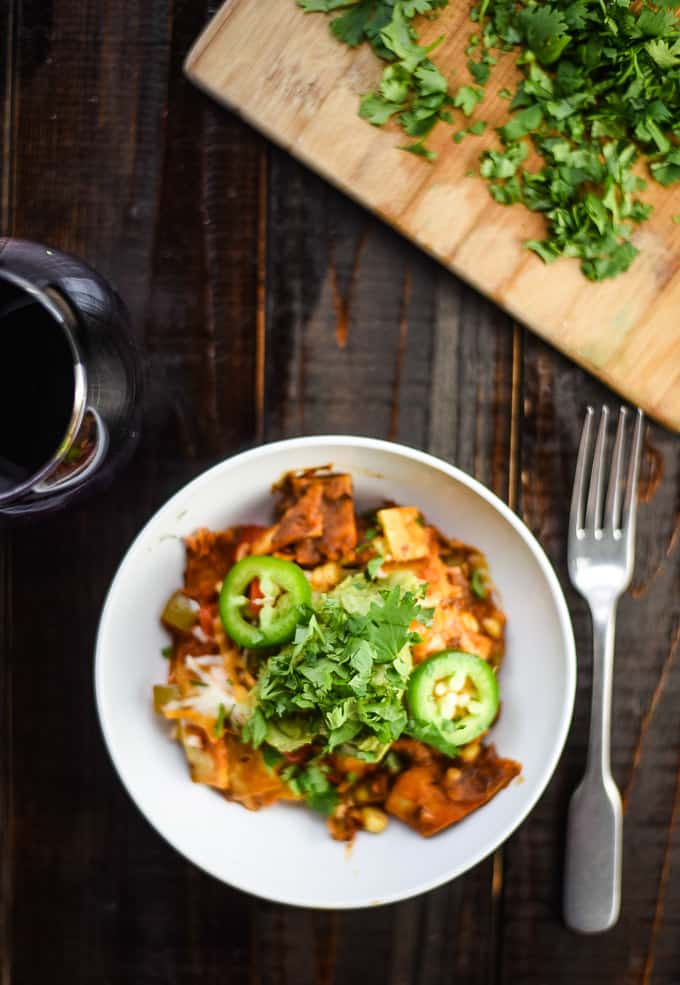 ● Zinfandel: fruity rich red with flavors of blackberry, strawberry, sweet tobacco, and peach preserves. Light on the tannins so it pairs beautifully with the vegan Mexican casserole.
○ Suggested Regions: Napa, Sonoma, or Paso Robles, California
● Lambrusco: if you're looking to do something different with your pairing, try Lambrusco. Italian sparkling red wine with flavors of strawberry, cherry, rhubarb, and boysenberry.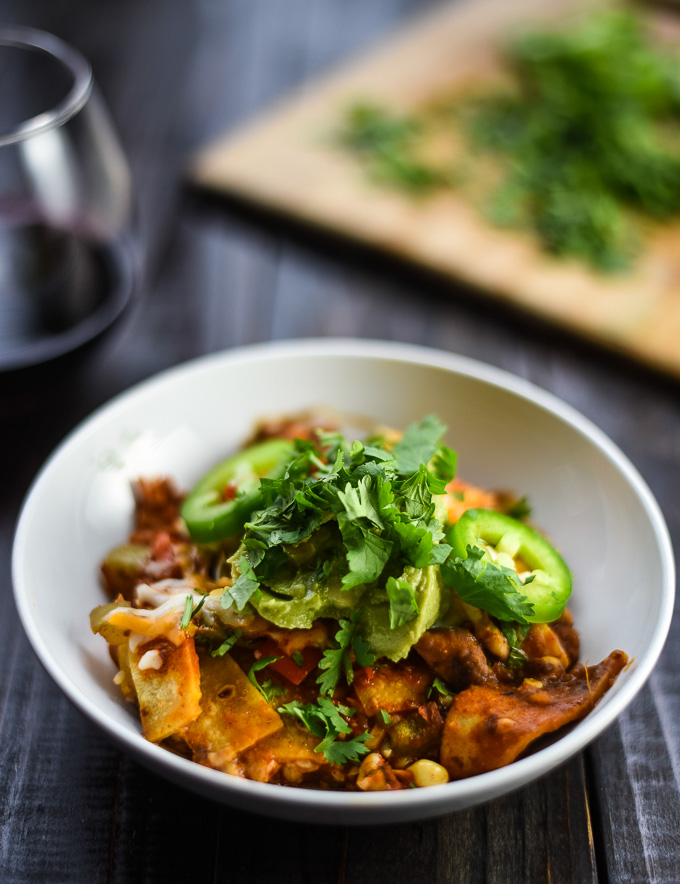 ○ Suggested Regions: Lambrusco Grasparorossa or Lambrusco Salamino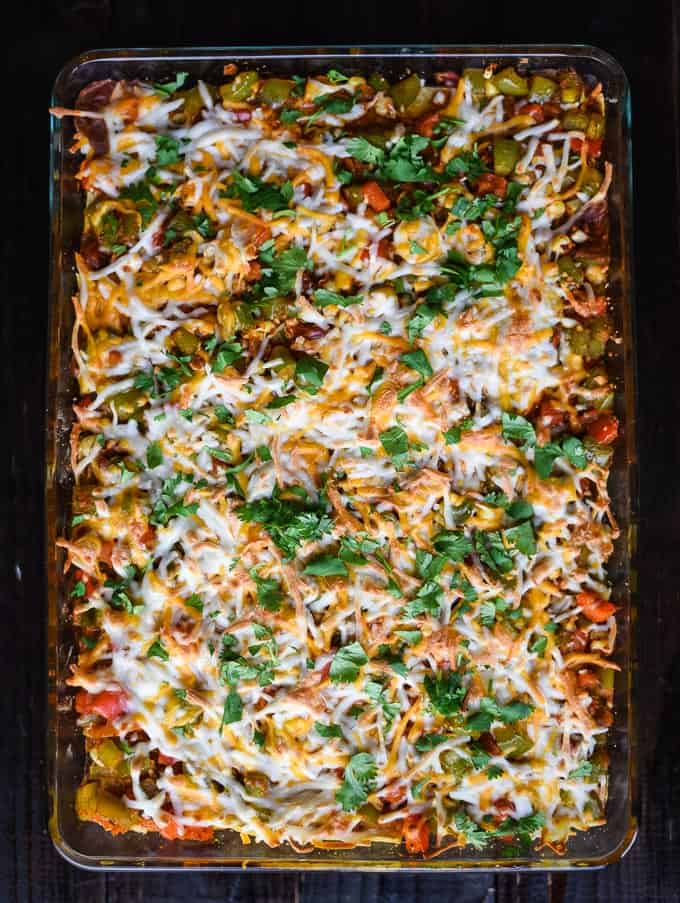 ● Rosé: a great option if your local wine store's selection is limited. Strawberry, rose petal, celery, and honeydew melon flavors make Rosé a dependable pairing partner.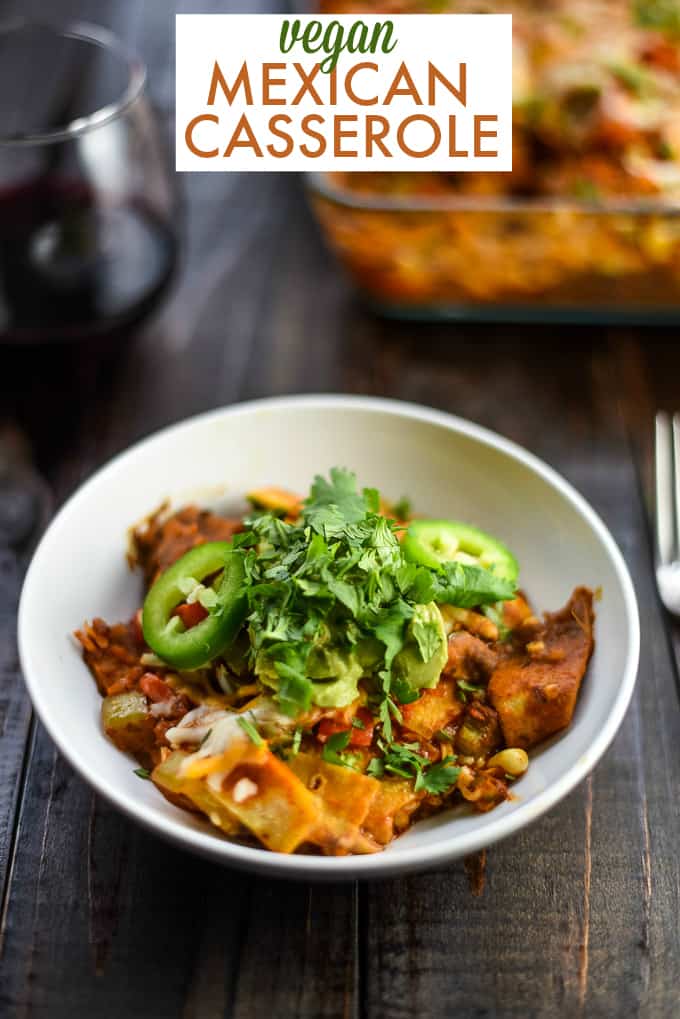 ○ Suggested Regions: Provence or Languedoc-Roussillon, France for dry Rosé or a Spanish Rosé for a meatier pairing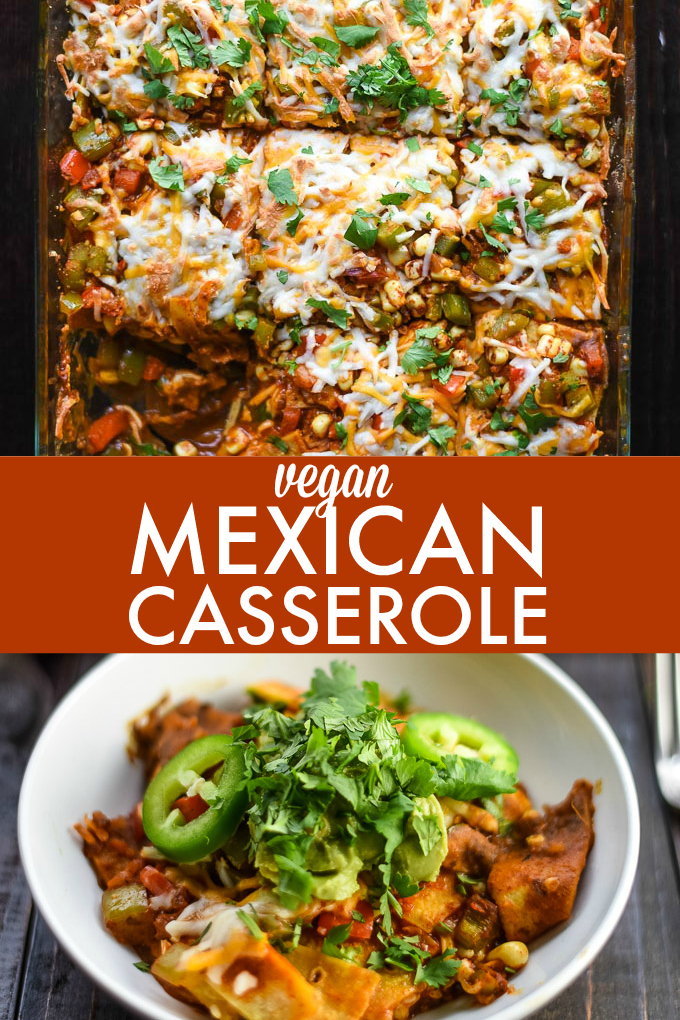 About Kerrie at Plant & Vine
Kerrie is a photographer, wine nerd, and lifelong learner—currently spending evenings in photography classes and studying for the Wine Spirit Education Trust Level III exam. She has never been satisfied with following a recipe word-for-word and prefers the surprises that emerge when veering from suggestion. After being diagnosed with breast cancer at age 30, Kerrie began following a plant-based diet and hasn't looked back since.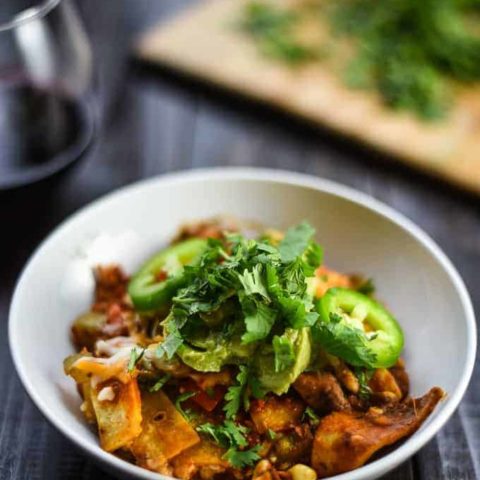 Vegan Mexican Casserole
Total Time:
1 hour
30 minutes
This is the perfect Meatless Monday meal - all in one dish! The familiar Mexican flavours of cumin, paprika and oregano will make this dish appealing to even the biggest meat lover.
Ingredients
2 red bell peppers
2 green bell peppers
1 jalapeno
1 red onion
3 heads fresh corn
4 teaspoons cumin, divided in half
4 teaspoons smoked paprika, divided in half
1/4 teaspoon cayenne powder, divided in half
1 teaspoon garlic powder, divided in half
1 teaspoon dried oregano, divided in half
salt to taste (about 1 teaspoon)
3-4 cups vegan Mexican cheese blend
15-20 corn tortillas
1 can refried black beans
2.5 cups red enchilada sauce, divided in half
Cilantro and guacamole for topping
Instructions
Preheat oven to 400 degrees F and grease 9×13 inch baking pan.
Dice the bell peppers, jalapeno, and onion. Add small amount of cooking spray or oil to large skillet over medium heat. Add bell peppers, jalapeno, and onions, and sprinkle with half of cumin, smoked paprika, cayenne, garlic powder, and oregano. Stir to coat evenly, then cook for 3-5 minutes until veggies begin to soften. Remove and set aside. Repeat the roasting process with the corn, sprinkling with remaining half of cumin, smoked paprika, cayenne, garlic powder, and oregano. Remove from heat after 3-5 minutes. Sprinkle all roasted veggies with a little bit of salt and toss to coat.
Cut the tortillas into thin strips. Put the refried beans in a bowl and mix with a little bit of water to make them easier to spread.
To create casserole, spread a little bit of sauce (about 1/2 cup) on the bottom of the pan. Start by layering in this order: half of the tortilla strips, all the refried black beans, half of the veggies (peppers, onions, and corn), half of the sauce, half of the cheese. Repeat by creating new layer with remaining half of tortilla strips, veggies, sauce, and cheese.
Cover with foil and bake for about 20 minutes until the sauce is bubbling and the cheese is melted. Serve with guacamole, fresh cilantro, and additional chopped black olives.
Notes
Recipe is a guide. Adapt ingredients and measurements as desired.
Recommended Products
As an Amazon Associate and member of other affiliate programs, I earn from qualifying purchases.
Nutrition Information:
Yield:

12
Serving Size:

1 bowl
Amount Per Serving:
Calories:

327
Total Fat:

4.5g
Cholesterol:

4.8mg
Sodium:

1203.5mg
Carbohydrates:

61g
Sugar:

8.3g
Protein:

12.5g