Taco Soup
I'm on low carb diet so I wanted something good for supper where I wouldn't have to cheat on my diet. I was inspired by a pin for Taco Soup to come up with my own version that would be carb free.
I hardly have any spices so I had to buy a bunch at the grocery. They aren't cheap, but at least now I have some.
The first step is to brown the ground beef. I didn't add olive oil to the pan though. I thought it would be ok without it. I burned the ground beef a little bit (I was multitasking while cooking dinner)…oops.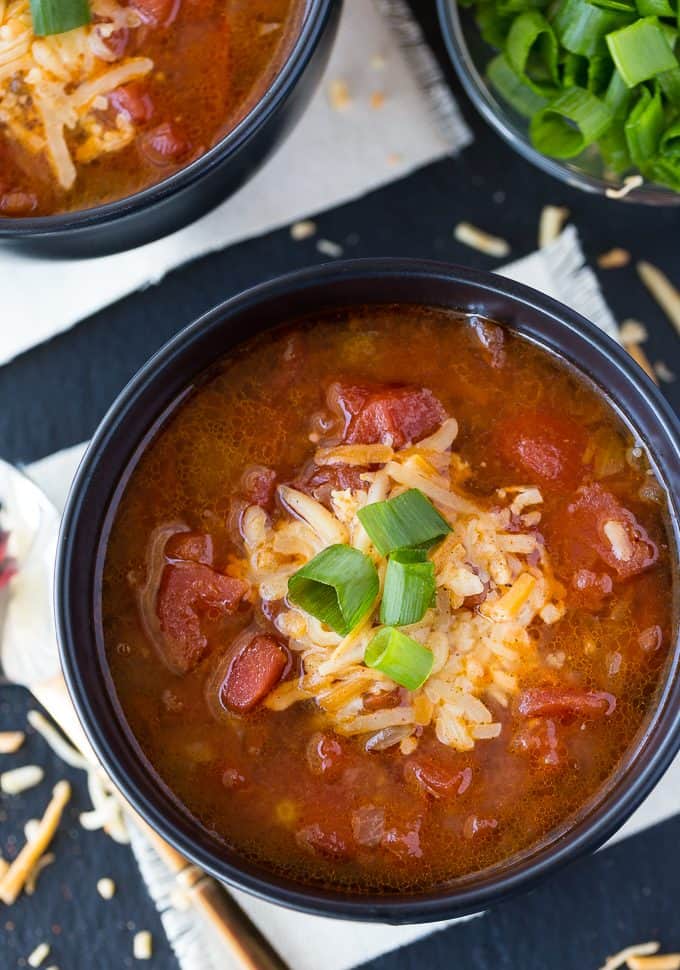 Put the ground beef in a large pot and set aside. Next up is to cook the onions and garlic in a little splash of olive oil.
Add the onions and garlic to the pot with the ground beef. Add 1 cup of your beef broth to your frying pan that you used to cook the onions and ground beef and pour that into the pot. Then add your two cans of tomatoes, spices, and final 3 cups of beef broth.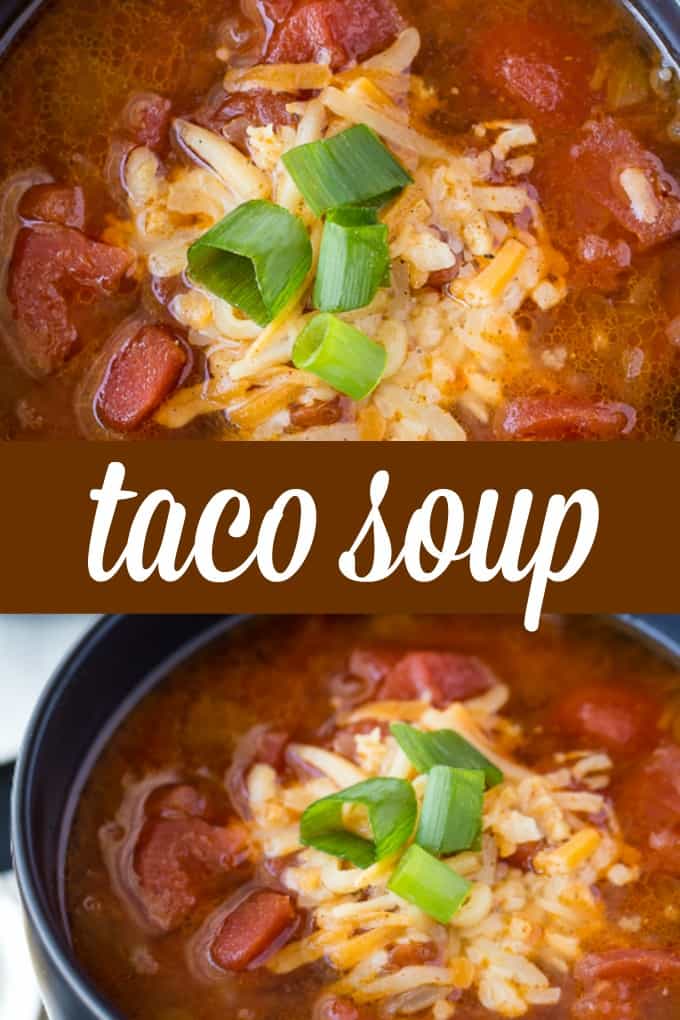 Simmer for about an hour and serve hot topped with shredded cheese. It's sooooo good and makes a lot of soup. We enjoyed it the next day too!

Craving more Mexican flavour? Try my Taco Chili!
Yield: 8
Taco Soup
A delicious, low carb meal with all the great flavours of tacos we love!
Ingredients:
1 lb. lean ground beef
1 tsp. olive oil
1 onion, chopped small
2 cloves minced garlic
4 cups beef broth
2 28 oz. cans diced tomatoes with juice
2 tbsp. dried oregano
2 tbsp ground cumin
2 tbsp chili powder
Directions:
Cook ground beef in a frying pan until fully browned Remove beef to large pot.
In same frying pan, add olive oil and onions and garlic and saute over medium heat until onions are softened (3 to 5 minutes). Add to the soup pot.
Rinse out frying pan with one cup beef broth and add to pot. Add in to pot the rest of the broth, canned tomatoes, and spices.
Simmer soup uncovered for 1 hour, stirring occasionally.
Serve hot topped with shredded mozzarella cheese.