Fruit cocktail cake is a delightful and nostalgic treat that brings together a moist, flavorful, and sweet cake with the sweetness of a canned fruit cocktail. This dessert is perfect for indulging in something slightly different yet familiar.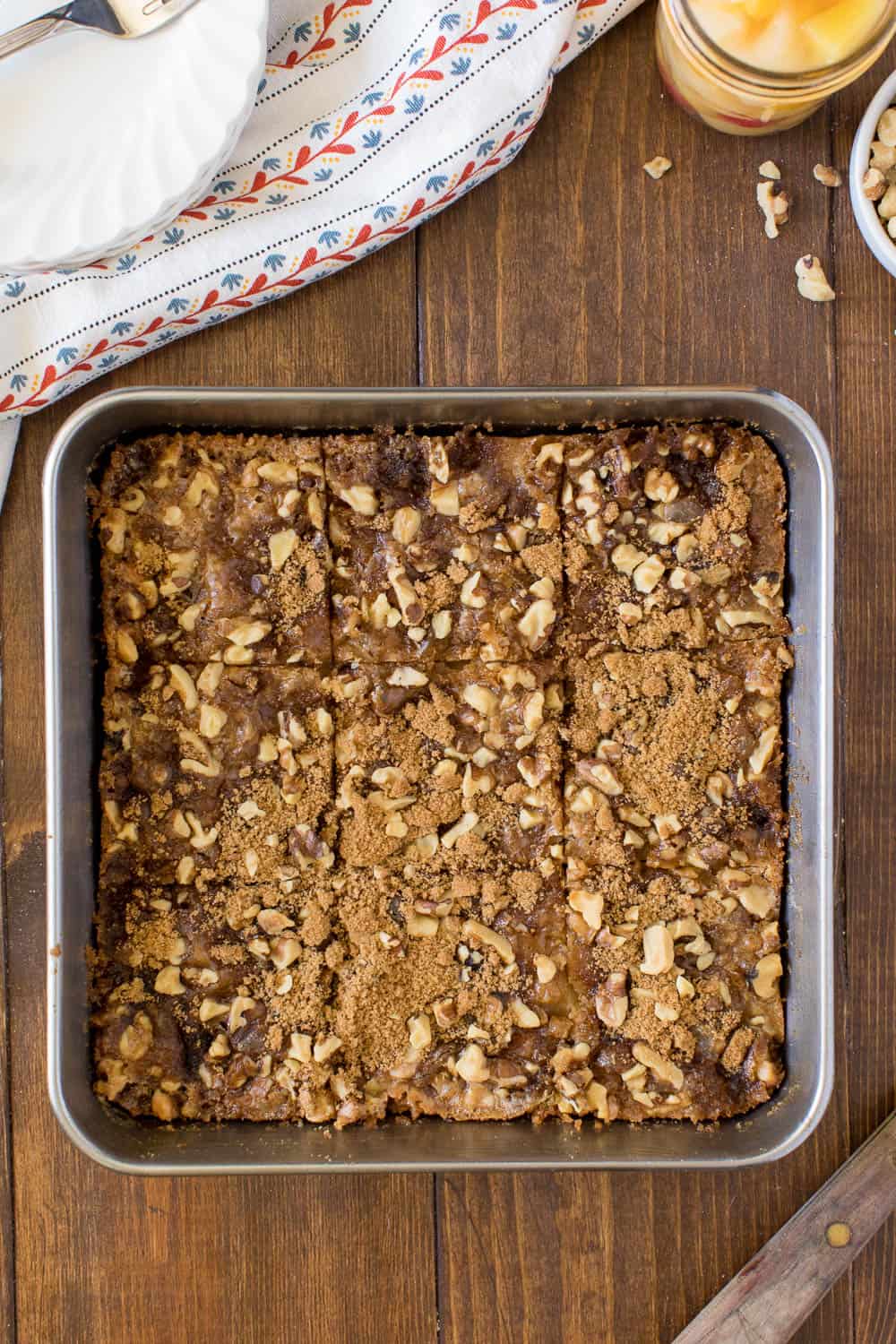 This easy fruit cocktail cake recipe is a simple vintage recipe that you may remember Grandma making when you were a child. It's so darn easy to make and is ready in only a few simple steps.
If you enjoy a nice big ol' serving of the fruit cocktail in a cup or the irresistible Fruit Cocktail Dessert, you'll love it when it's in a moist and delicious cake with a sweet and crunchy topping.
The topping texture reminds me of a Coffee Cake with brown sugar sprinkled on top. But I love how every bite of this classic cake recipe is a little surprise of flavor and different textures. Truly irresistible!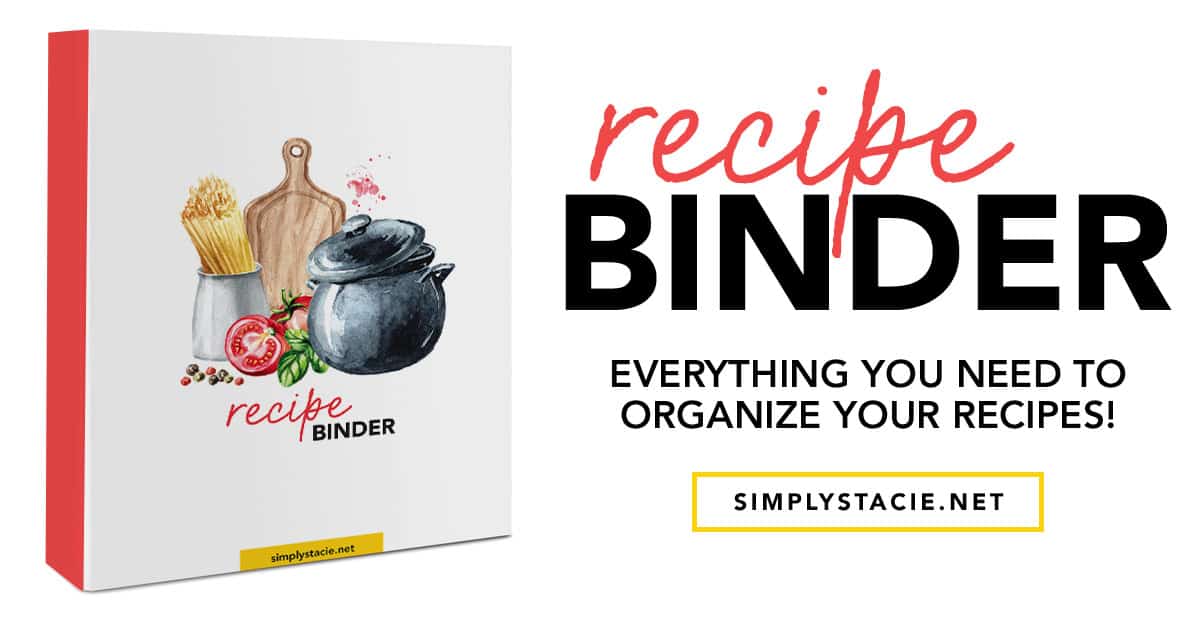 Why You'll Love Old Fashioned Fruit Cocktail Cake
An easy potluck dessert when you don't know what to make.
Great way to use up any extra fruit cocktail cups you have on hand.
The fruit cocktail makes the cake extra moist and sweet, with bits of fruit spread throughout.
Perfect for unexpected company.
One bowl recipe makes cleaning up that much easier.
This easy cake recipe uses cheap and common ingredients.
Ingredients
The full printable recipe card with measurements and instructions is found at the bottom of the post.
Cake Ingredients
All-purpose flour: The base of your cake, providing structure and texture.
Baking soda: This helps your cake rise and become light and fluffy as it bakes.
Large eggs: These will bind the ingredients and give your cake a rich flavor.
Brown sugar (light or dark): Adding sweetness and a touch of molasses flavor to your cake.
Cans of fruit cocktail: This star ingredient provides fruit flavor and moisture to the cake. Be sure to use the undrained fruit cocktail for added flavor and texture.
Topping
Brown sugar (light or dark): This will caramelize as it bakes, giving your cake a delicious, crunchy top layer.
Walnuts (chopped): These add a touch of crunch and a nutty flavor to your cake that complements the fruity taste perfectly.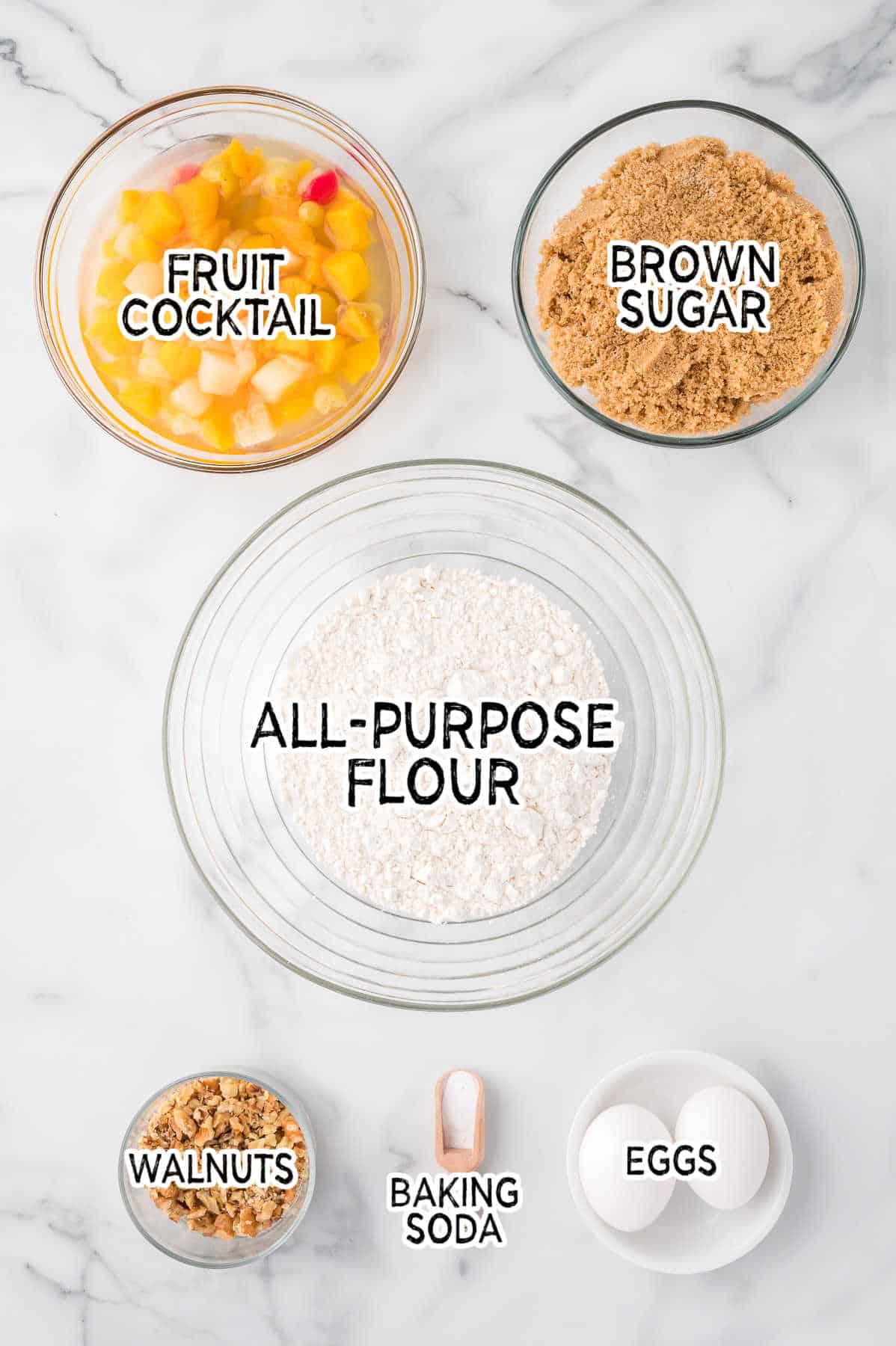 How to Make Fruit Cocktail Cake
Step One: Preheat the oven to 350F.
Step Two: In a large mixing bowl, stir the flour, baking soda, eggs, brown sugar, and fruit cocktail. Pour batter into a greased 9-inch square baking dish.
Step Three: Sprinkle the top of the cake with brown sugar and walnuts.
Step Four: Bake for 45 minutes or until golden brown. Let the cake cool before cutting it into slices.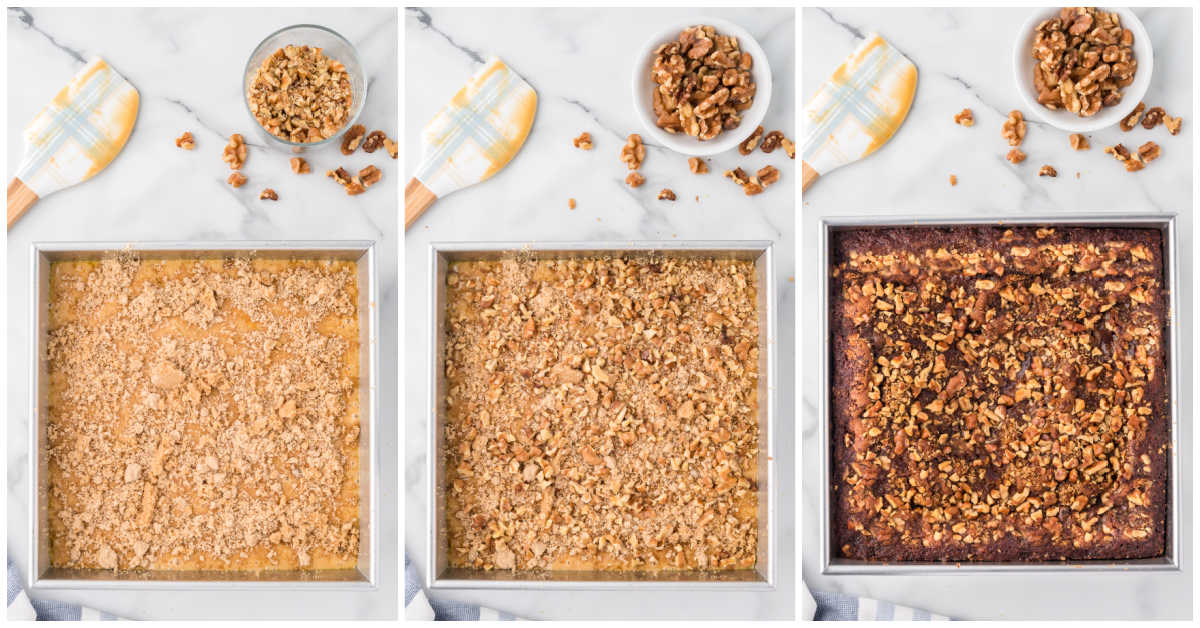 ​Equipment Needed
This post contains affiliate links.
Serving Suggestions
Add a scoop of ice cream: Pair your fruit cocktail cake with vanilla ice cream. The taste duo of cool ice cream and warm cake creates a delightful contrast that your taste buds will enjoy.
Whipped cream and maraschino cherries: Another great way to enhance the flavor of your fruit cocktail cake is by adding a dollop of whipped cream and a maraschino cherry on top.
Fresh fruit slices, such as strawberries, kiwi, or pineapple.
A drizzling of caramel sauce or chocolate sauce.
Serve with a cup of coffee for a delicious after-dinner treat.
A sprinkle of powdered sugar or a dusting of cocoa powder.
Variations and Substitutions
Fruit Options: Besides the classic fruit cocktail, you can incorporate other fruits you prefer. Consider using canned peach slices or canned pineapple as possible alternatives. These canned fruits mixed with the cake batter create a juicy and flavorful treat.
Nuts: Swapping out the traditional walnuts for other nut varieties is an excellent way to diversify your cake's flavor and texture. Feel free to use chopped pecans, peanuts, macadamia nuts, almonds, or any other nut types you fancy. If you're not a fan of nuts, simply skip them.
Added Treats: For an extra indulgent dessert, consider sprinkling in some mini baking chips. Chocolate chips, white chocolate chips, or even butterscotch chips can introduce an exciting twist to your fruit cocktail cake.
Coconut: Add half a cup of coconut and switch out the walnuts for chopped pecans for a decadent coconut pecan sauce topping.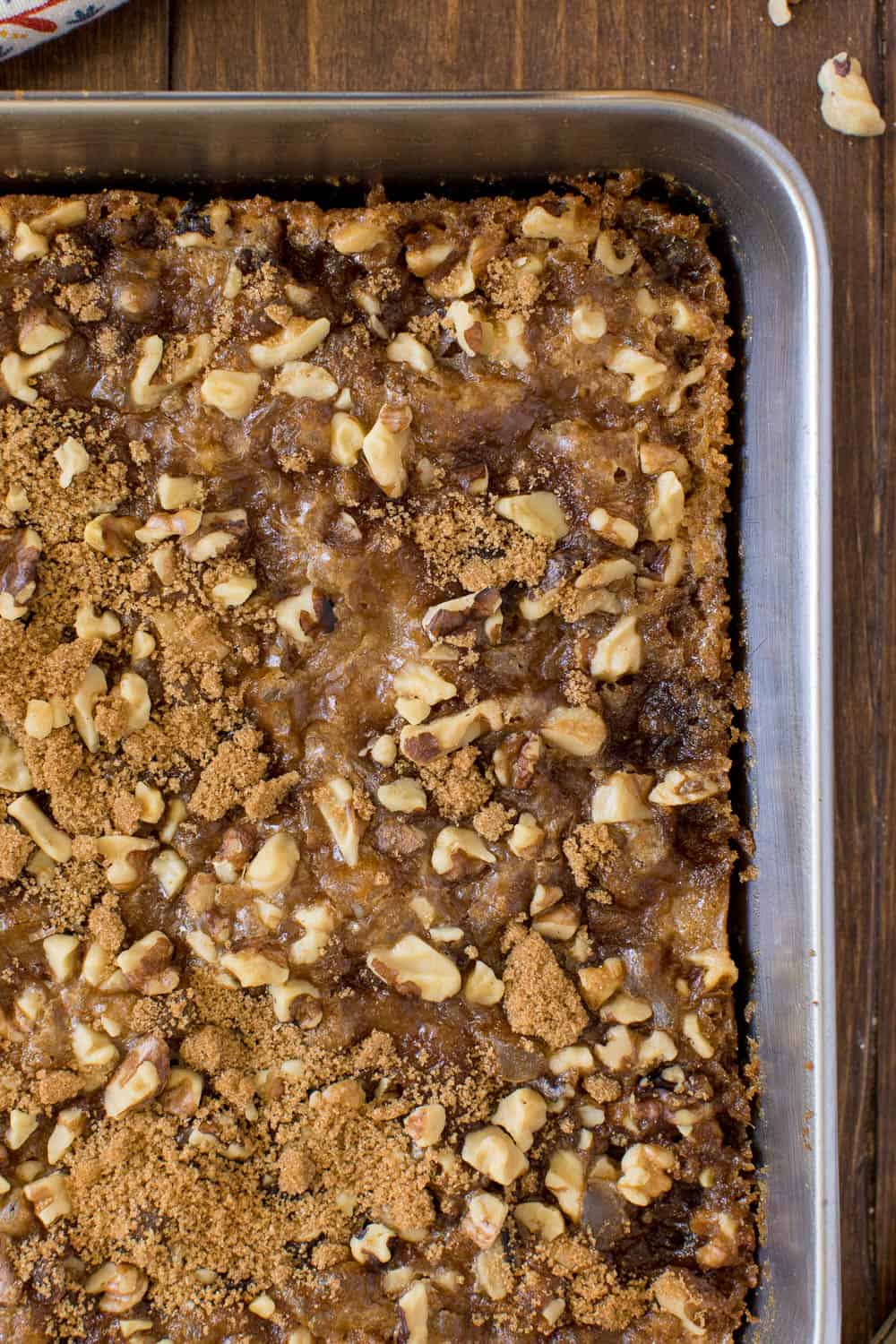 Storage Instructions
Storing your fruit cocktail cake properly ensures it stays fresh and delicious for as long as possible. You can easily store leftovers at room temperature or in the fridge if you have leftovers. Simply cover the cake with plastic wrap or transfer it to an airtight food storage container. This helps to maintain its moisture and flavor.
At room temperature: Keep your fruit cocktail cake for three days. Ensure it is well-covered to protect it from air exposure and potential contaminants.
In the refrigerator: If you prefer a chilled cake, or if your room temperature is warmer than usual, you can store it in the fridge for up to 3 days. The cooler environment will help preserve its freshness and quality.
Freezing your cake: If you'd like to enjoy your fruit cocktail cake later, you can freeze it for up to 3-6 months. To do this, wrap the cake tightly in plastic wrap or use a freezer-safe container. This prevents freezer burn and preserves the cake's flavor and texture. When ready to eat it, simply thaw it in the fridge before enjoying it.
Remember that your fruit cocktail cake can be served in different ways – warm, cold, or room temperature, depending on your preference.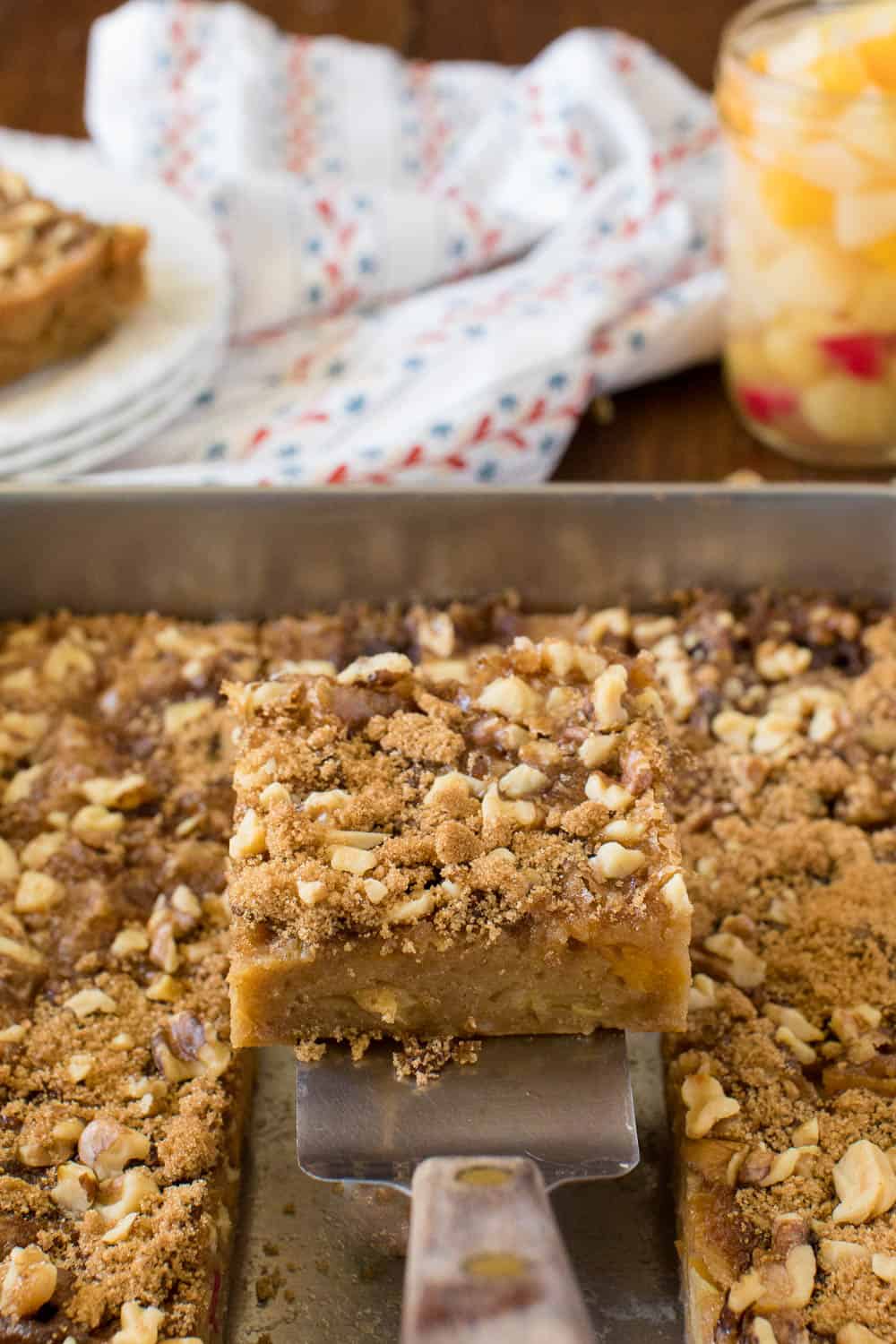 Recipe Tips and Tricks
Always watch your cake as it bakes so you don't overbake it.
Don't drain the juices and syrup from your fruit cocktail; we're using this as part of the wet ingredient mixture you typically use in other cake mixes.
For this simple cake recipe, I suggest using the electric mixer or mixing by hand instead of pulling out the stand mixer. You may accidentally overmix the cake batter if you use the stand mixer. This is a super simple, quick to make cake.
Pay attention to what kind of cake pan you choose. Know that glass pans tend to require a few more minutes of baking time than dark pans tend to need.
This cake is super yummy when served still warm or at room temperature. If you wish to reheat it, simply pop a slice back in the microwave for a few seconds, not long, just enough to give it a little warmth all the way through.
You can use a different sized baking dish, like an 8×8-inch, but I wouldn't do a 9×13-inch pan as this cake would be too thin; maybe try doubling it if you want to use a larger pan. Also, be aware that if you change the size of the baking dish, you will most likely need to change the amount of baking time required. If you're an experienced baker, you can probably do this with no problem; if not, keep an eye on your cake as it bakes.
What is Fruit Cocktail Cake?
Fruit Cocktail Cake is a delicious, moist cake perfect for satisfying your sweet cravings. It's made with various fruits, often from a canned fruit cocktail mix, making it a simple yet flavorful dessert. As a friendly treat, fruit cocktail cake suits any occasion, whether a family gathering, a potluck, or a cozy night at home.
Some recipe versions may include chopped nuts, such as walnuts or pecans, and a touch of shredded coconut. With its syrup, the fruit cocktail adds natural sweetness and moisture to the cake, resulting in a tender and fruity slice that can be enjoyed on its own or topped with whipped cream.
One of the great aspects of this cake is its versatility. You can easily customize it by adding your favorite fruits and experimenting with different nuts.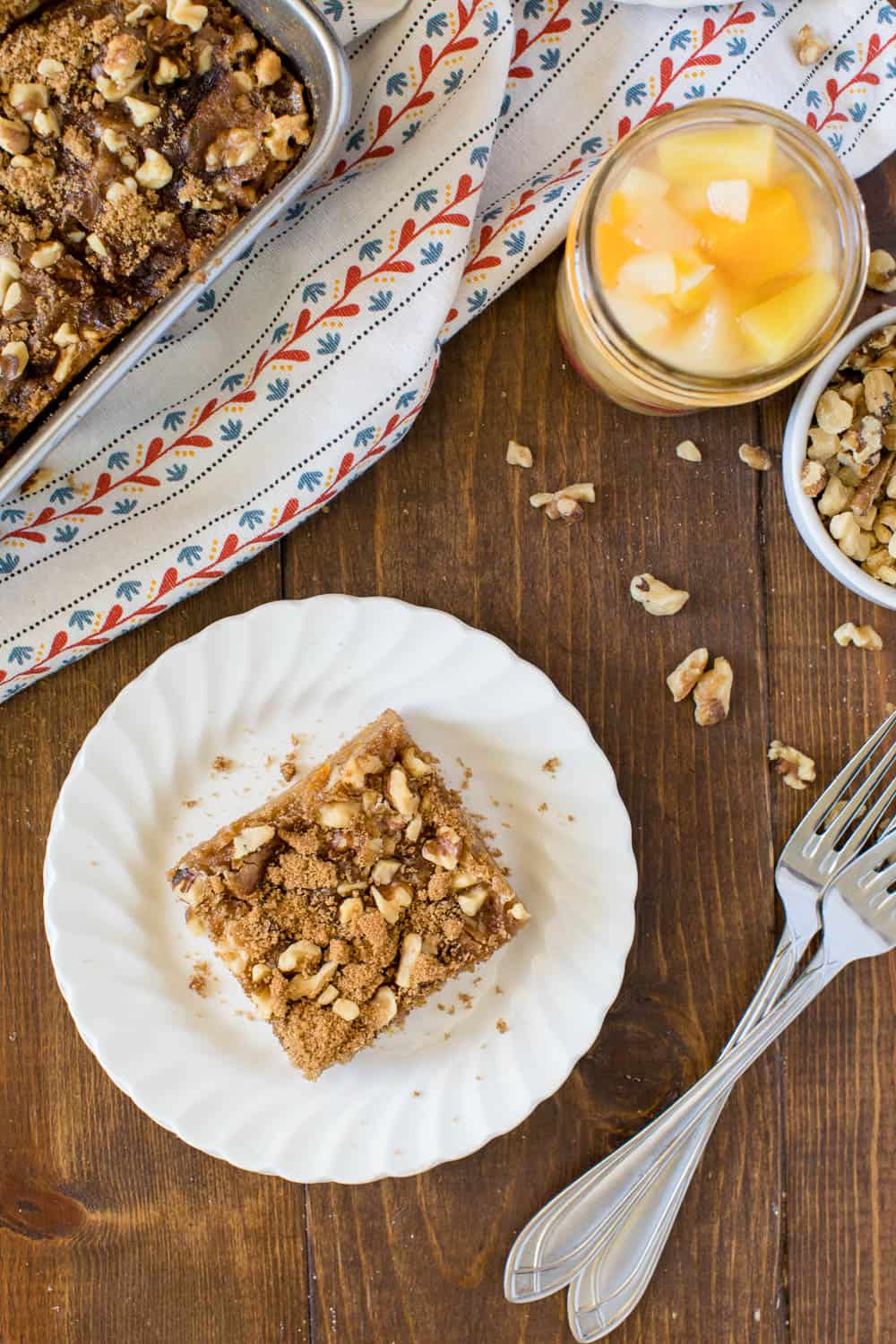 Can I Make Into Cupcakes?
Yes, you can make fruit cocktail cake into cupcakes! Turning a cake recipe into cupcakes requires a few simple steps. To start, preheat your oven to 350°F. Next, combine all the ingredients by hand in a large bowl, following the original recipe for a fruit cocktail cake.
When it comes to filling cupcake liners, aim for about two-thirds full. This will allow enough space for the batter to rise without overflowing. Once the liners are filled, bake the cupcakes at 350°F for 20-25 minutes or until a toothpick inserted in the center comes out clean. Keep in mind the baking time may vary depending on the size of the cupcakes you're making.
While your cupcakes are baking, you can prepare the icing as instructed in the fruit cocktail cake recipe. Once the cupcakes have cooled, add the icing on top. You could even get creative and decorate with nuts or coconut flakes or use another frosting.
Which Fruit Cocktail is Best?
When choosing the best fruit cocktail for your cake, it's important to consider the variety of fruits included, their taste, and the texture they will provide. A canned fruit cocktail with a good balance of different fruits in heavy syrup is recommended, as it adds moisture and sweetness to the cake. Some popular fruit options include peaches, pears, grapes, and cherries.
You may find canned fruit cocktails labeled "in heavy syrup" or "in light syrup." Opt for the heavy syrup version, making a moist and flavorful cake. However, if you prefer a lighter cake, choose the light syrup option. Alternatively, if you prefer a more natural sweetness, go for a fruit cocktail canned in 100% fruit juice.
If you are a fan of pineapple, you can also choose a canned fruit cocktail with crushed pineapple. This addition gives the cake a delicious tanginess and a slightly different texture.
History of Fruit Cocktail Cake
Origin
Fruit Cocktail Cake has a special place in the hearts of many Americans. This delightful dessert first gained prominence between the late 1950s and early 1980s, with Del Monte Fruit Cocktail Cake being a popular after-school treat. As you explore the background of this delicious cake, you'll find that it was born out of a time when convenience and canned goods were highly valued, making it an easy dessert to whip up for families or unexpected guests.
Popularity Over Time
Over the years, Fruit Cocktail Cake has maintained a nostalgic appeal. As memories of simpler times resurface, many people are rediscovering the joys of this moist, fruity cake. While it may not be as popular as it once was, it continues to hold a place in the hearts of those who grew up enjoying it. Today, your kitchen can be filled with the delightful aroma of Fruit Cocktail Cake baking in the oven, allowing you to relive the comforting pleasures of this classic dessert.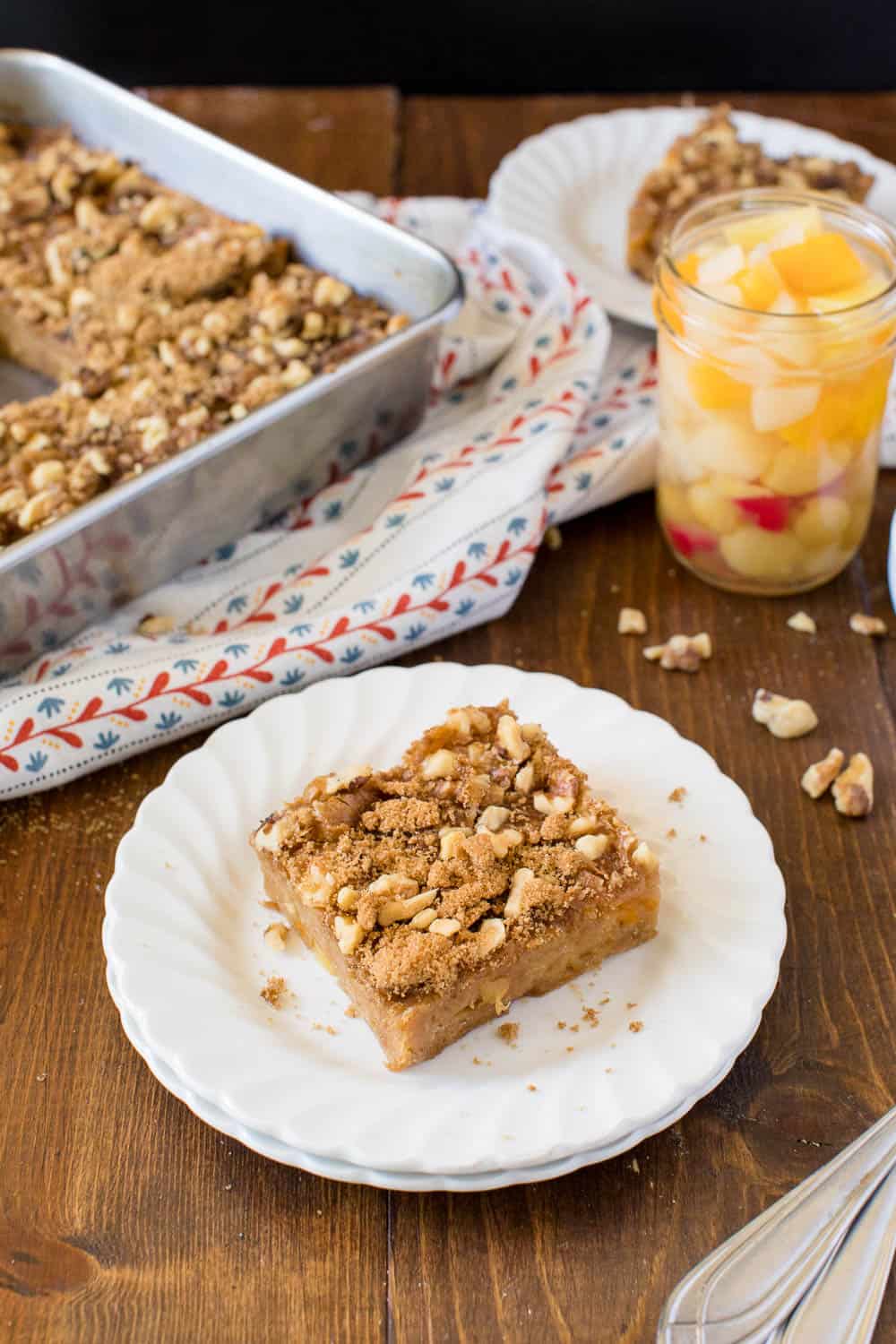 FAQ
What happens when you add fruit to a cake batter?
When you add any fruit, like a fruit cocktail, to a cake mix or cake batter, you'll end up with some extra moisture, so often, other ingredients can be left out. Binding agents aren't always necessary, depending on what you use.
You'll also end up with a cake with even more fantastic flavor and some amazing texture that gets added to the cake itself.
What else can I add to the topping?
You can certainly add other ingredients if you want something a little more than your 2-ingredient topping of brown sugar and chopped walnuts.
A cream cheese frosting would be lovely. Maybe add some coconut flakes for another flavor and texture combo. Or add a dollop of whipped cream and a cherry to each delicious Fruit Cocktail Cake serving!
Easy Cake Recipes
You'll also like Sugar Pie, Creamy Fruit Salad and Cream Cheese Fruit Tarts.
Follow me on Instagram @simplystacieblog, Facebook at Simply Stacie, TikTok @simplystacierecipes or Pinterest at @simplystacie and let me know how you liked this recipe and my other recipes.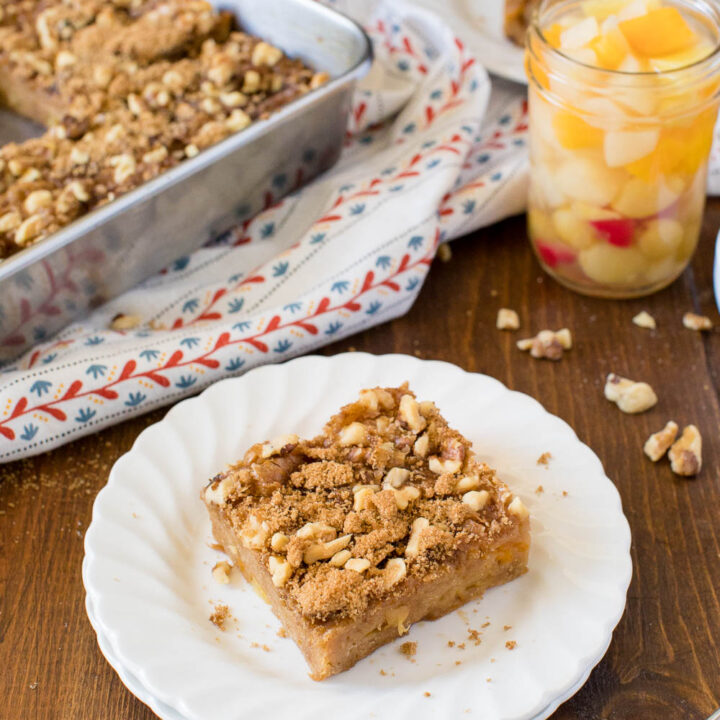 Ingredients
2

cups

all-purpose flour

2

tsp

baking soda

2

large eggs

1 ½

cup

brown sugar

light or dark

1 ¾

cup

fruit cocktail

undrained
Topping
½

cup

brown sugar

light or dark

½

cup

walnuts

chopped
Instructions
In a large bowl, stir together flour, baking soda, eggs, brown sugar and fruit cocktail. Pour into a greased 9-inch square baking pan.

Sprinkle with brown sugar and walnuts.

Bake for 45 minutes.
Kitchen Tools
Nutrition
Serving:
1
piece
|
Calories:
406
kcal
|
Carbohydrates:
58.8
g
|
Protein:
6.2
g
|
Fat:
18.2
g
|
Saturated Fat:
2
g
|
Polyunsaturated Fat:
15.1
g
|
Cholesterol:
41.3
mg
|
Sodium:
308
mg
|
Fiber:
3.8
g
|
Sugar:
38.1
g
The information shown is an estimate provided by an online nutrition calculator. It should not be considered a substitute for a professional nutritionist's advice.
Love Recipes? Join our Free Facebook Group!
Join Mom's Best Recipes to find more delicious family recipes.
Save
Saved!