Cinnamon Raisin Breakfast Casserole
I've been experimenting with different types of overnight breakfast casseroles. I made a decadent Caramel Pecan Breakfast Casserole where a sweet tooth is a must. It got the wheels turning as I thought about what else would taste good for breakfast. Then it hit me. I saw raisin bread on sale in the flyer and knew what my next recipe would be. I whipped up this Cinnamon Raisin Breakfast Casserole and it couldn't have turned out better!
The base is raisin bread which I love on it's own slathered with butter for breakfast. Instead it's topped with a milk and egg mixture and brown sugar and cinnamon topping. It's sweet, yes, but so darn yummy!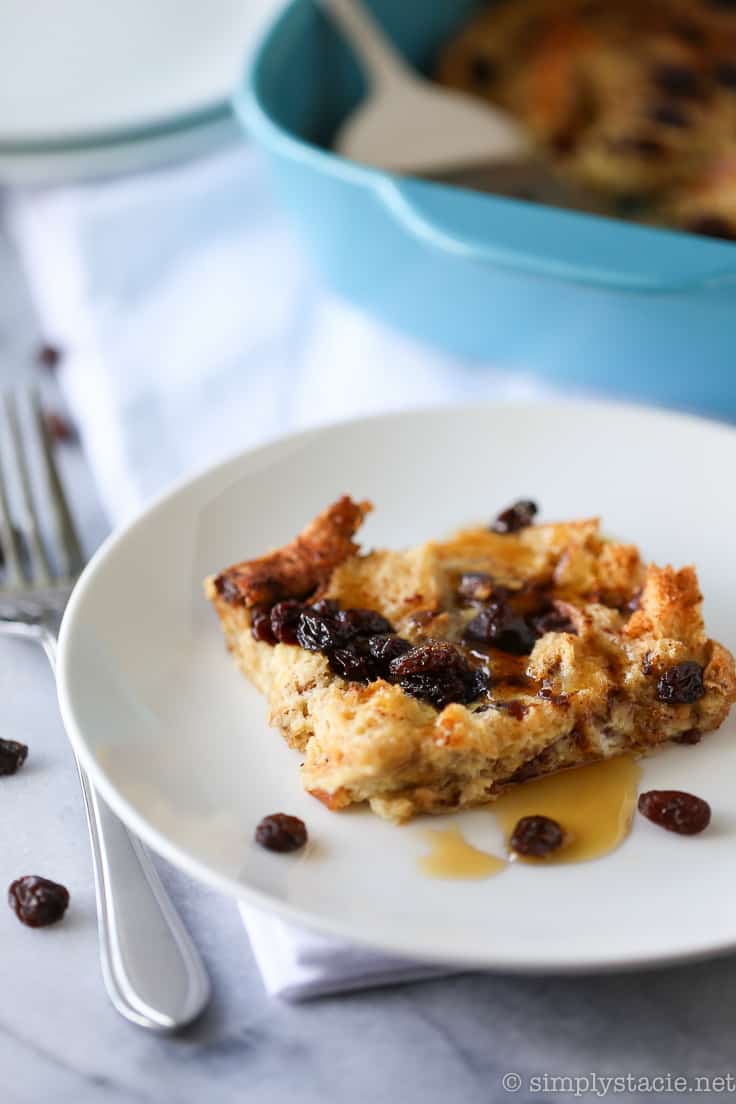 I guess another name for it could be a french toast casserole. It has just a few extras in it.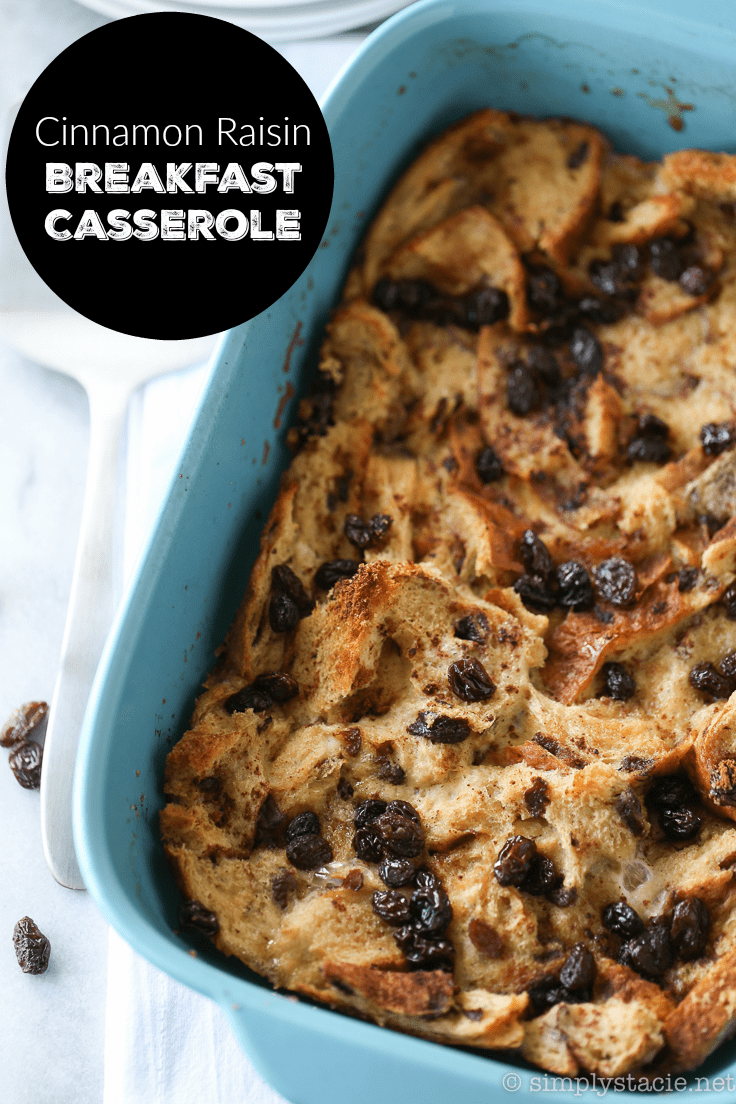 This casserole did not last long! I put a little bit of maple syrup on mine, but it would be fine without too. I know I'll be making this recipe again and SOON!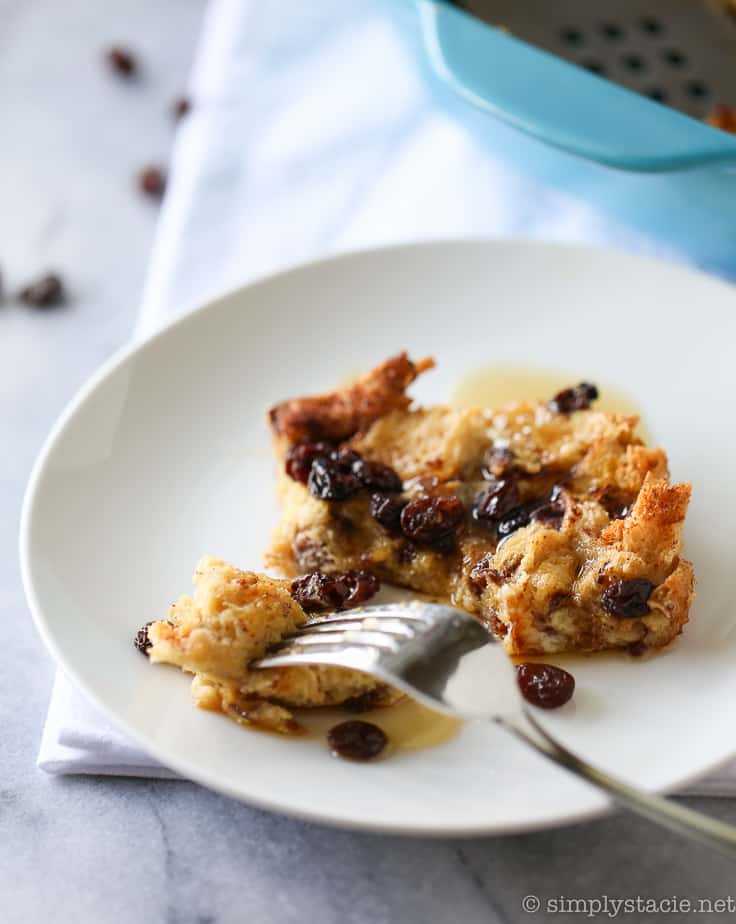 I think next I'll have to try a savoury breakfast casserole to balance out all these sweet ones! The sweet ones are hard to resist though…
For more breakfast casserole recipes, check out my Caramel Pecan Breakfast Casserole, Wife Saver Breakfast and Hash Brown Quiche.
Do you prefer a sweet or savoury breakfast?

Yield: 8
Cinnamon Raisin Breakfast Casserole
Sweeten your mornings with this divine Cinnamon Raisin Breakfast Casserole recipe! It's bursting with raisins, cinnamon and yummy raisin bread.
Ingredients:
6 slices of raisin bread
1 cup milk
3 eggs
2 tsp vanilla
1/8 tsp salt
1/8 tsp nutmeg
1/4 tsp cinnamon
1/4 cup raisins
1/8 cup brown sugar
Directions:
Preheat oven to 350F. Grease a 9×13 baking pan. Rip up raisin bread into bite sized pieces and layer at the bottom of the baking pan.
In a large mixing bowl, whisk together the eggs, milk, vanilla, salt and nutmeg. Pour evenly over top of the bread.
Sprinkle brown sugar, raisins and cinnamon evenly over top. Cover with aluminum foil. Bake for 30 minutes. Remove aluminum foil and bake for an additional 10 minutes. Serve hot. Drizzle with maple syrup, if desired.