Cranberry Cobbler Dump Cake is a fantastic way to use up leftover cranberry over the holidays. Or if you are a cranberry lover, grab a can and give this super easy dump cake cobbler a try.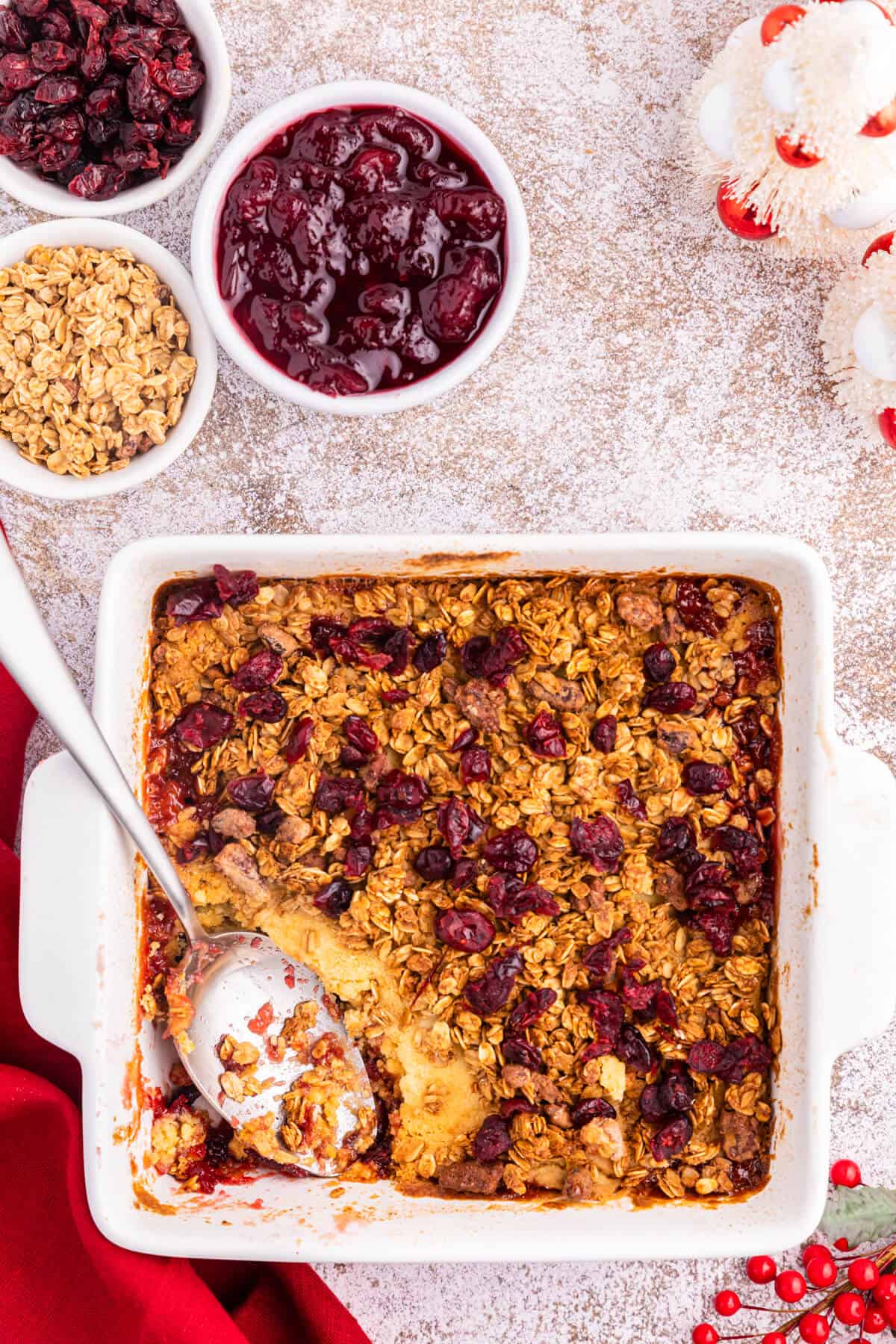 I wanted to share this easy dessert recipe prior to American Thanksgiving in case you have any leftover cranberry sauce. If you do, here's a recipe just for you: Cranberry Cobbler Dump Cake.
Delicious and easy holiday dessert! Try this great way to use your leftover cranberries this season.
The term dump cake isn't the most appetizing sounding of all the dessert recipes I've made. I look past that and focus on the ease of making the recipe and most importantly, how it tastes. This festive dessert passes on both counts. It's sweet, crumbly, crunchy and smooth all rolled into one dish. I hope you like texture because this dessert has tons.
How to Make Cranberry Dump Cake Cobbler
The bottom layer is cranberry sauce. Use your favorite homemade cranberry sauce or buy the premade in a can. I usually get the canned version because it's the easiest! Plus, our Thanksgiving dinner already happened at the beginning of October.
After you've spread the cranberry sauce in your casserole dish, sprinkle in your entire box of cake mix. We aren't following the box directions for this recipe.
The next step is important. Make sure your melted butter covers all the cake mix. If you don't you will have some dry, powdery bits left after baking.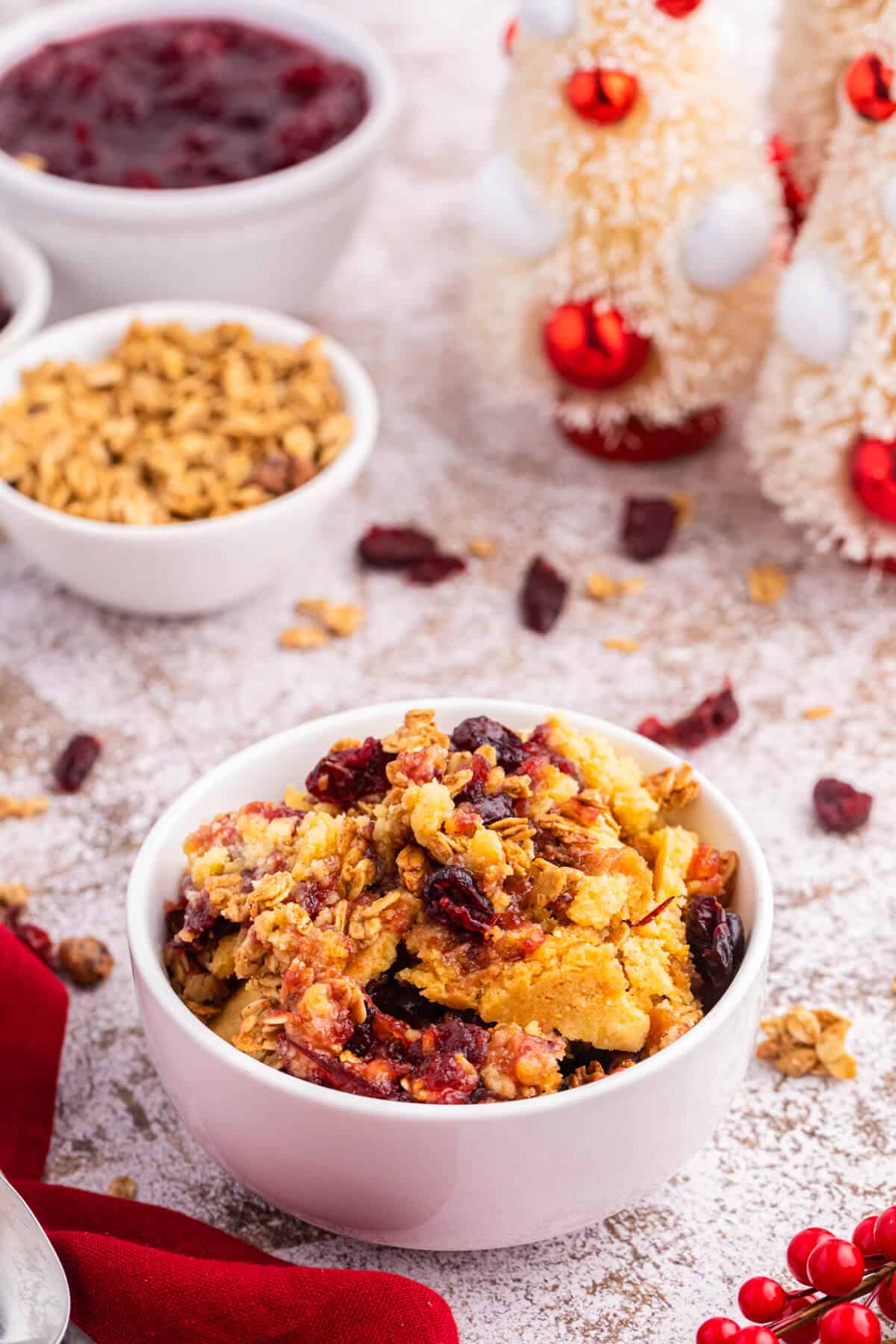 Lastly, sprinkle your granola on top of the melted butter. I don't recommend putting the Craisins on at this point. If you do, you'll end up with little black nuggets that do not resemble cranberries in the slightest! I've tried it both ways and Craisins go on now right before serving, if you like.
My favourite way to eat it is when it's still warm from the oven. It's buttery and sweet.
Ways to Serve up Cranberry Cobbler Dump Cake
Serve with some vanilla ice cream or whipped cream and you'll be in dessert heaven. You could even add a dusting of powdered sugar for more sweetness on top if you prefer.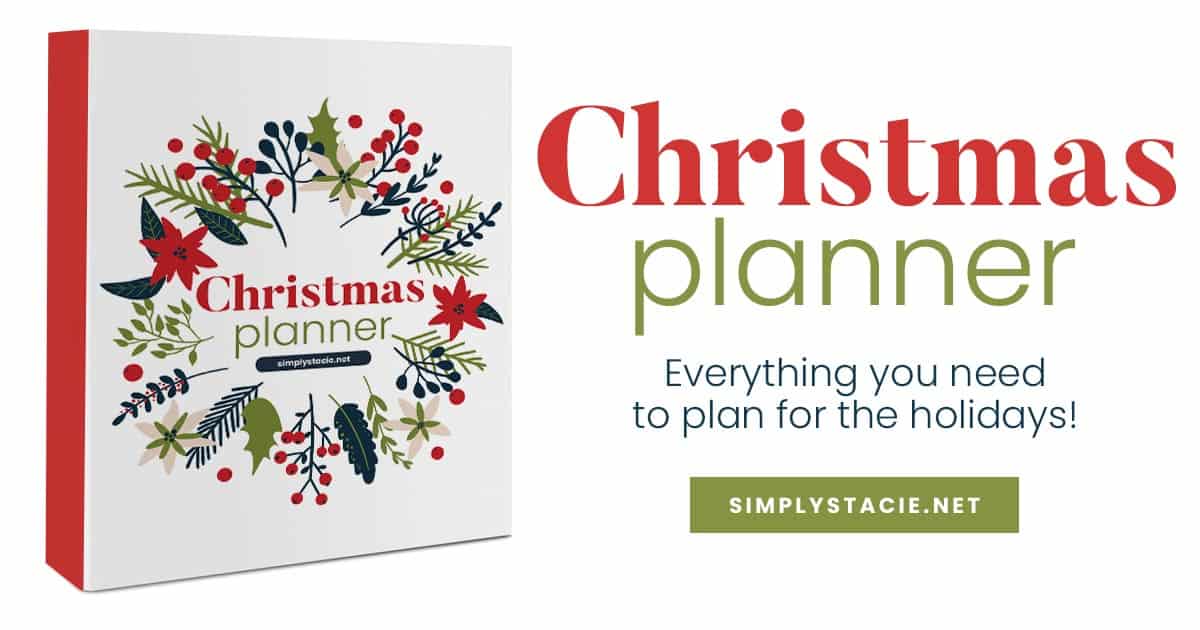 How to Store Leftover Cranberry Cobbler
Because of the fruity filling, you will want to store any leftover cobbler you have in the refrigerator. You can reheat it in the microwave or even the oven if you prefer it warm like it was fresh out of the oven.
If you heat up in the oven, just cover in aluminum foil when you heat, so it doesn't dry out as it reheats. Bake until it is warmed through. The cobbler will store for up to five days in the fridge when stored properly.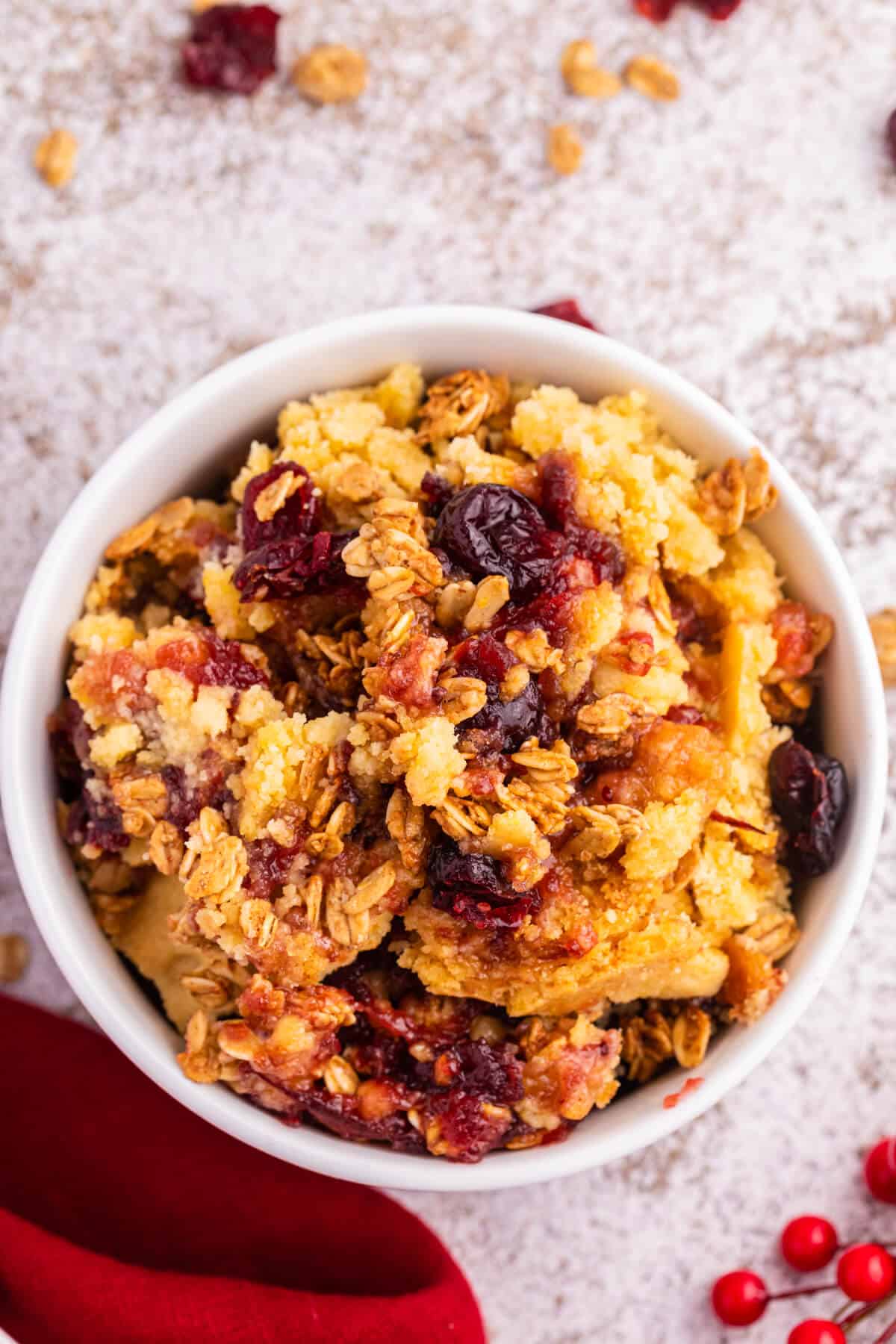 Can I Use White Cake Mix Instead of Yellow for Dump Cake
Absolutely! White or yellow would work great in this recipe. You want a very plain cake mix to be your base. Then you will add in the flavor with the cranberry of course.
How to Know When Cranberry Cobbler Dump Cake is Done
This cobbler takes a bit to cook. You want to look at the cake portion to ensure that it is cooked through. The cranberry will be gooey of course. Stick a toothpick in and you don't see cake batter on toothpick it is done. You will also notice the golden brown color of the cake mix portion in the pan.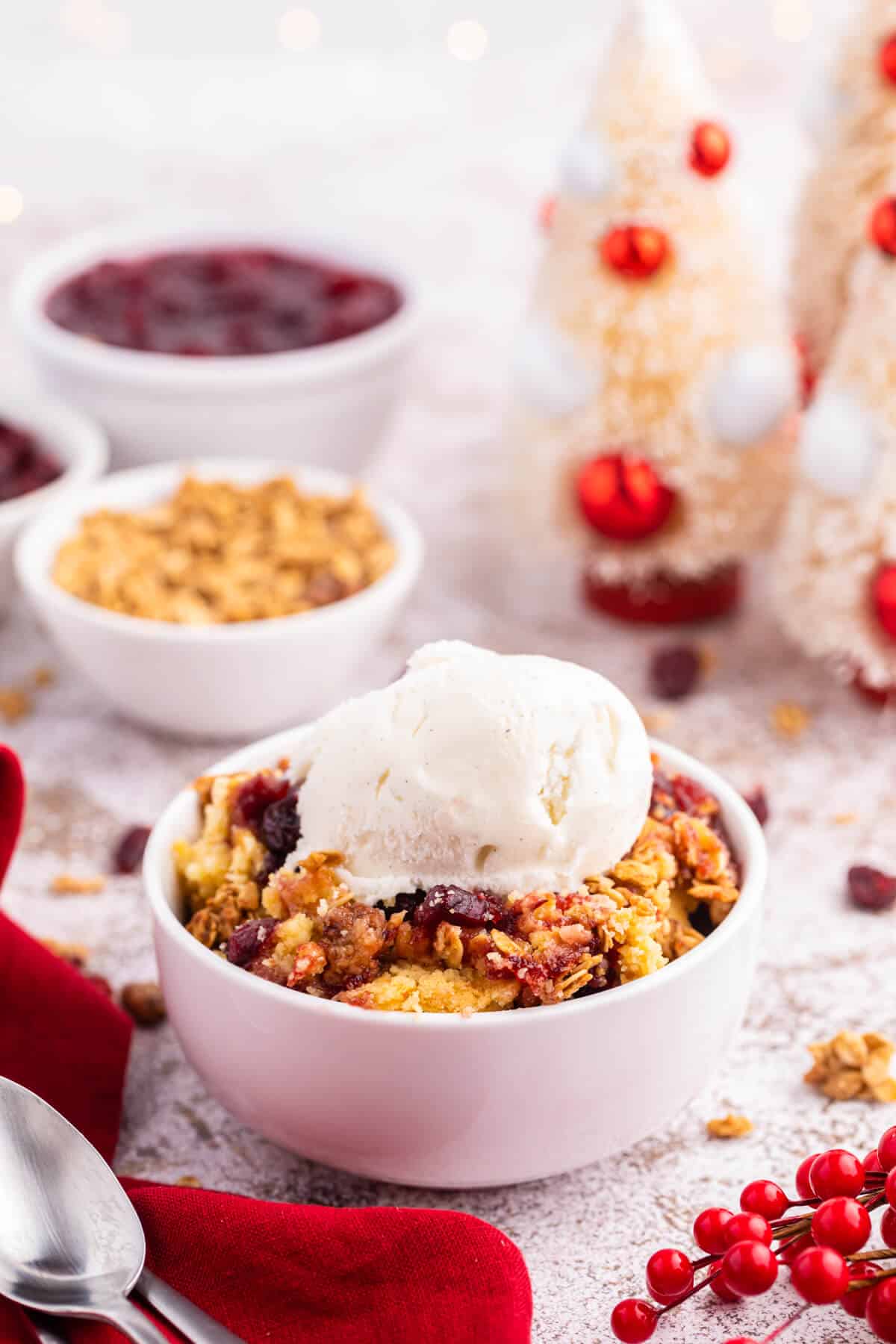 Want more cranberry recipes
Cherry Cranberry Pie | You have tart and sweet that collide in this pie recipe. I absolutely love this dynamic duo of flavors that will tickle your taste buds.
Cranberry Pecan Muffins | A tender and moist muffin that has studs of cranberry and crunchy pecans in each bite. A great way to kickstart your morning.
Turkey, Cranberry and Brie Quesadilla | Who said cranberry is just for dessert? Here is a sweet and savory quesadilla that is loaded with rich and vibrant flavors.
You'll also enjoy this Cranberry White Chocolate Cheesecake.
Can You Freeze Cranberry Cobbler
I don't see why you couldn't freeze this cobbler recipe. I personally have not tried to. But you should be able to place in an airtight container and store for up to three months in the freezer. Then thaw in the fridge the night before you plan to serve it up. Eat chilled or warm it up.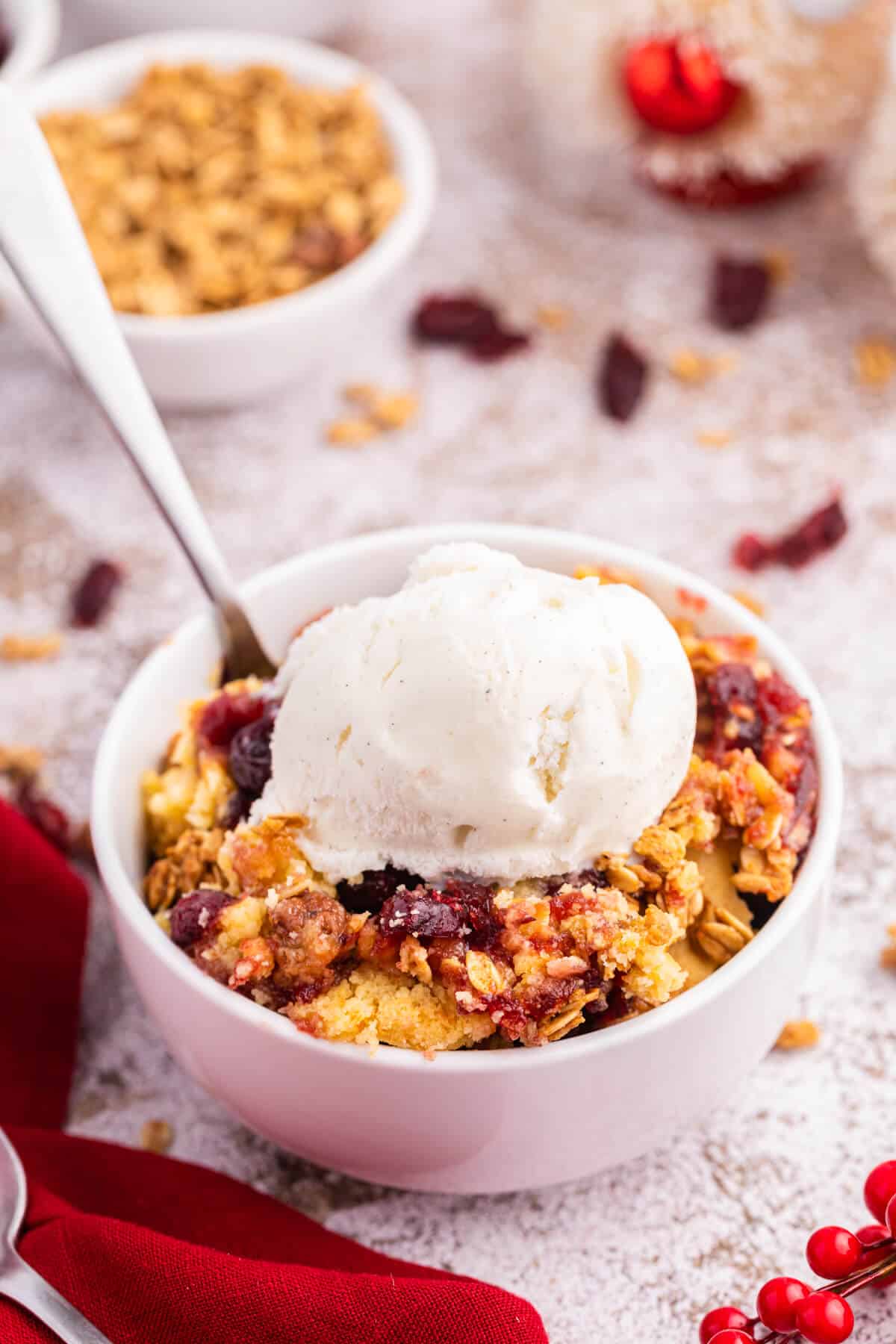 Can I Use Canned Cranberry Without Berries
I don't think this recipe would work that great if you just used the jelly, without the berries. The berries are going to add flavor and texture to your cobbler recipe.
If you are wanting a really easy and delicious cobbler to give this recipe a try. You can toss this together in minutes and have it baking away and making your home smell amazing.
You'll also love this Cherry Cranberry Pie, Cherry Pineapple Dump Cake and Strawberry Dump Cake.
What is your favourite way to use up leftover cranberry sauce?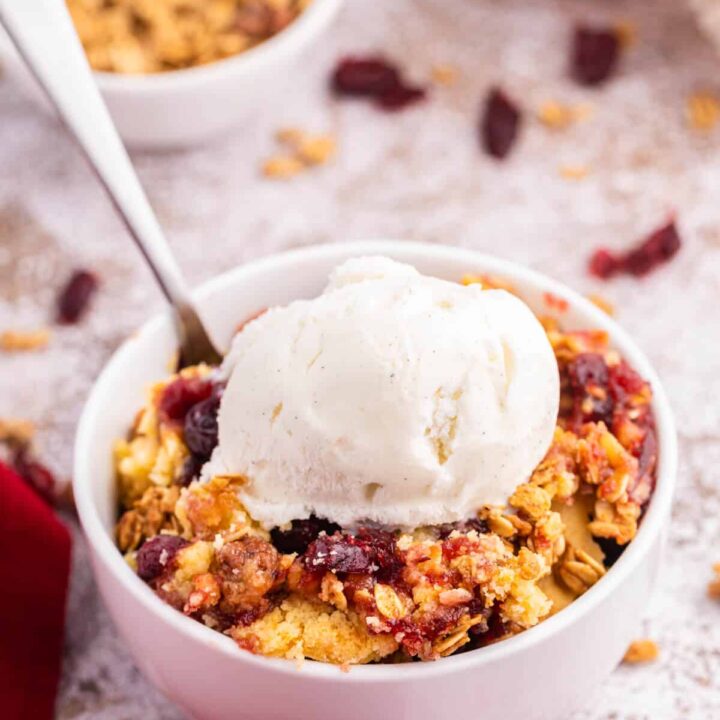 Cranberry Cobbler Dump Cake
Total Time:
1 hour
5 minutes
Delicious and easy holiday dessert! Try this great way to use your leftover cranberries this season.
Ingredients
1 (14oz/348ml) can whole berry cranberry sauce
1 (15.25oz/432g) box yellow cake mix
½ cup salted butter, melted
1 cup granola cereal (any flavor)
1⁄3 cup dried cranberries
Instructions
Preheat oven to 350F.
Spray a 9-inch square baking pan with cooking spray.
Spread cranberry sauce on the bottom of the dish.
Pour cake mix evenly over cranberry sauce.
Pour melted butter evenly over cake mix and make sure to cover it all.
Bake for 30 minutes.
Remove from oven and spread granola on top.
Bake an additional 20 minutes or until a toothpick comes out of the center clean.
Spread dried cranberries on top.
Cool for 10 minutes before serving.
Recommended Products
As an Amazon Associate and member of other affiliate programs, I earn from qualifying purchases.
Nutrition Information:
Yield:

6
Serving Size:

1
Amount Per Serving:
Calories:

630
Total Fat:

20g
Saturated Fat:

11g
Trans Fat:

1g
Unsaturated Fat:

7g
Cholesterol:

41mg
Sodium:

768mg
Carbohydrates:

109g
Fiber:

4g
Sugar:

62g
Protein:

6g