Caramel Apple Dump Cake
It's not the most glamourous name for a dessert, but it sure tastes good! Dump Cakes are one of the simplest desserts you can make. It's literally just "dumping" the ingredients into a baking pan – no mixing, sifting, beating or anything fancy. The ingredients all bake together in the oven and the result is pure decadence!
I have an ample amount of cake mixes in my pantry from a sale I took advantage of earlier this year. I've been using them up in the form of cake mix cookies and dump cakes. One of my favourite recipes is Caramel Apple Dump Cake. It's made with butter pecan cake mix, apple pie filling and some caramel sundae sauce. Add a few spices and some pecans and you have an amazing dessert to delight your family's sweet tooth.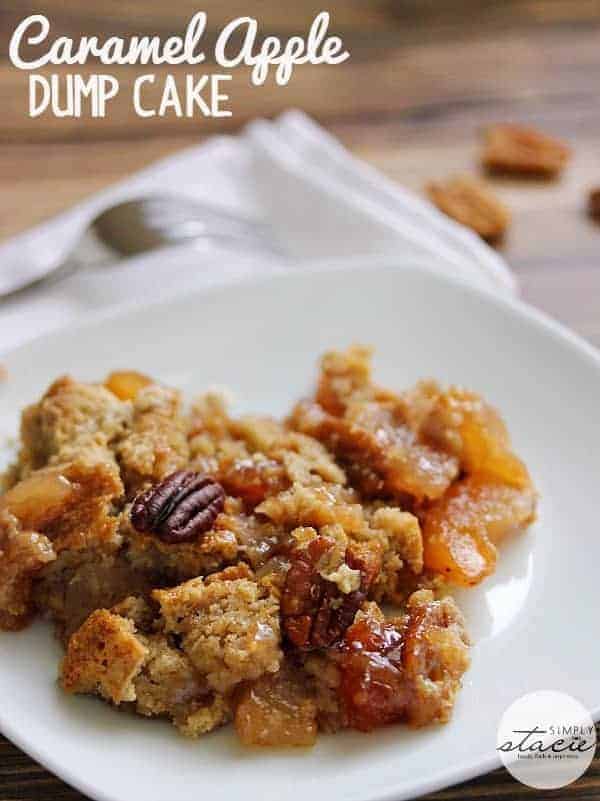 Caramel Apple Dump Cake
I'm waiting for a sale on pie fillings and I'll be stocking up with a bunch. I had some apple pie filling leftover in my pantry to use for this recipe. I used two cans to cover the bottom of a 9×13 baking pan.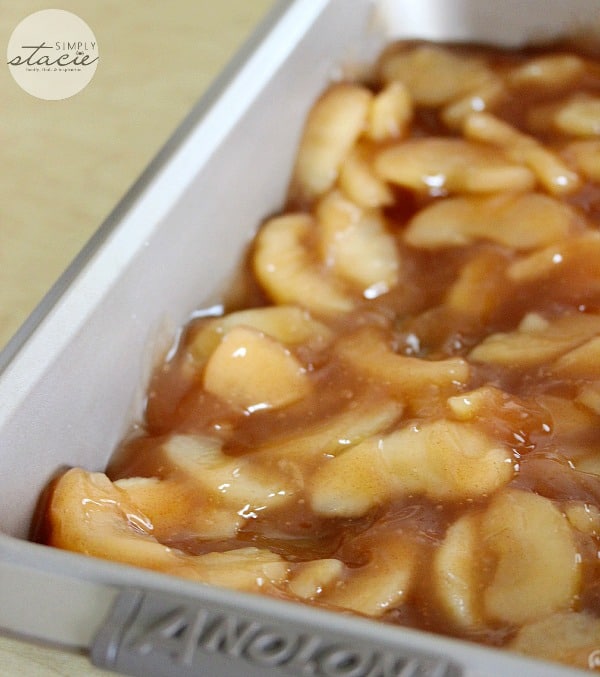 It's important to make sure you use enough butter on top. It will cook and brown the cake mix. If you don't have enough you'll be left with a few powdery parts that don't appear cooked.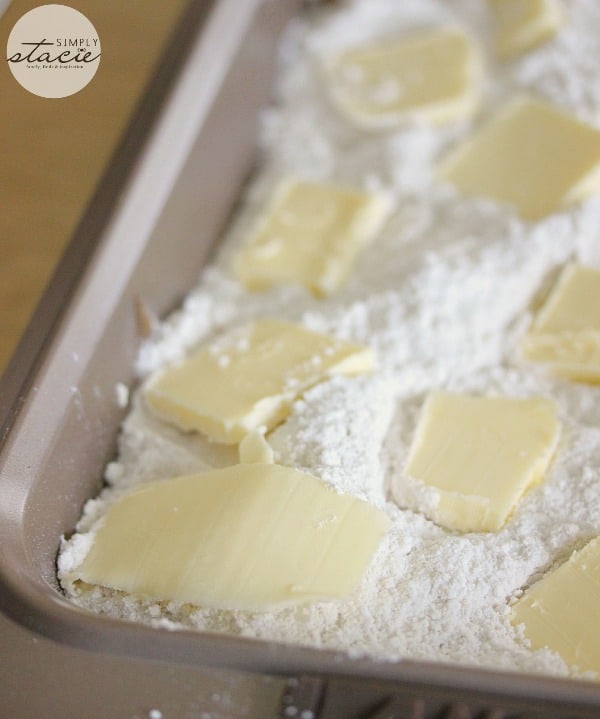 I used pecan halves because it is what I had in my pantry. You could use pecan pieces or leave them off if you prefer.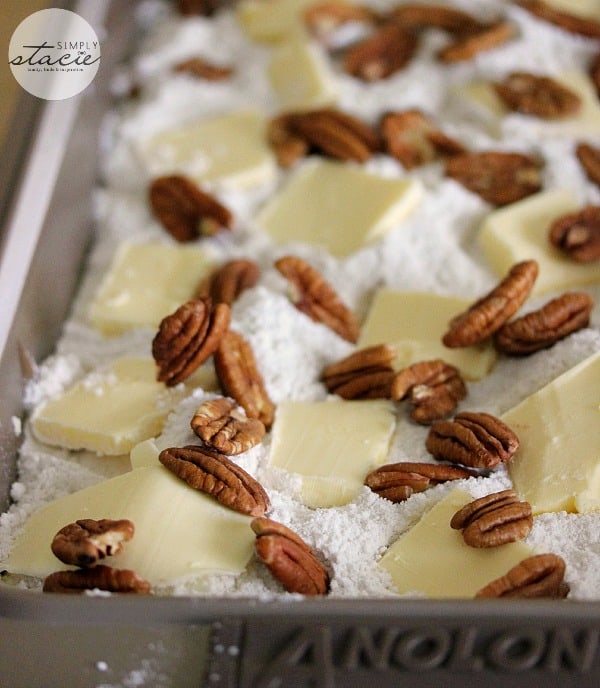 Caramel + apples is a perfect match! I plan to make a few more dump cake variations to use up the rest of my cake mixes.
Have you ever tried dump cake?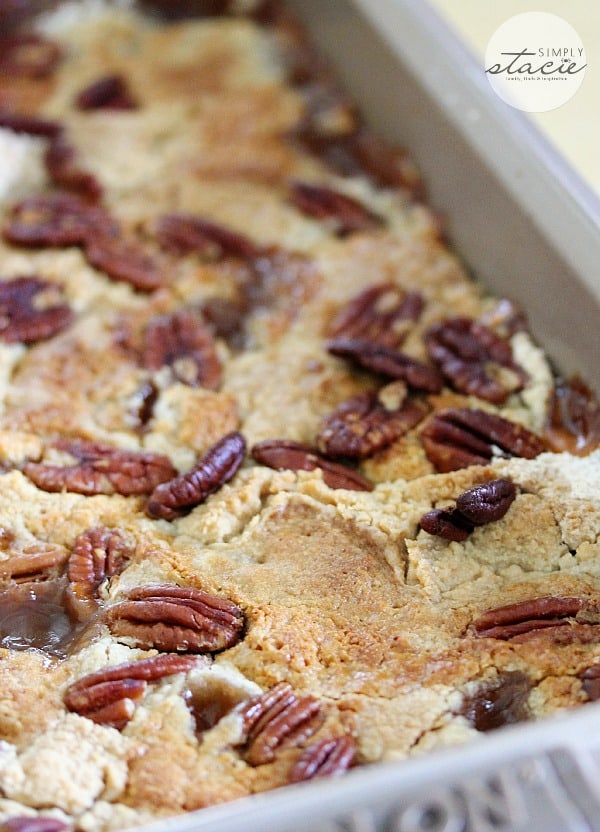 Yield: 6
Caramel Apple Dump Cake
A simple recipe for Caramel Apple Dump cake made with butter pecan cake mix and apple pie filling!
Ingredients:
1 box of Butter Pecan Cake Mix
2 cans Apple Pie Filling (about 4 – 5 cups)
1/2 cup caramel sauce
1/2 tsp cinnamon
1/4 tsp nutmeg
1/8 tsp allspice
3/4 to 1 cup butter
1 cup pecan halves
Directions:
Spread the pie filling on the bottom of a 9×13 pan. Drizzle caramel sauce evenly over top.
In a small bowl, mix together the spices. Sprinkle over top of the caramel apple mixture.
Sprinkle the cake mix evenly over top of the caramel apple mixture.
Cut butter into thin squares and place evenly over top the cake mix. Make sure to not leave any large gaps.
Top with pecan halves.
Bake in a preheated 350F oven for 50 minutes or until cake topping is golden brown.
Served with whipped cream or ice cream. Tastes delicious hot or cold.
You Will Also Love
If you liked this post, you will also love these ones!