Chicken Tortilla Soup
Soup is one of my favourite winter meals. Actually I should clarify…soup in the slow cooker is one of my favourite winter meals. There's nothing better than watching the snow fall outside and having the house filled with delicious aromas.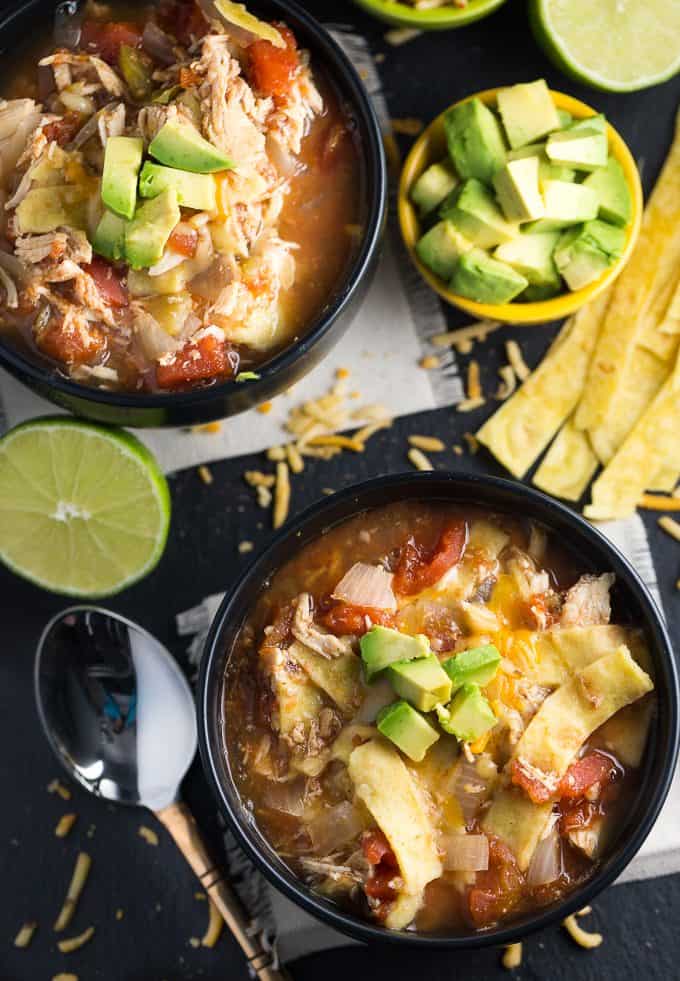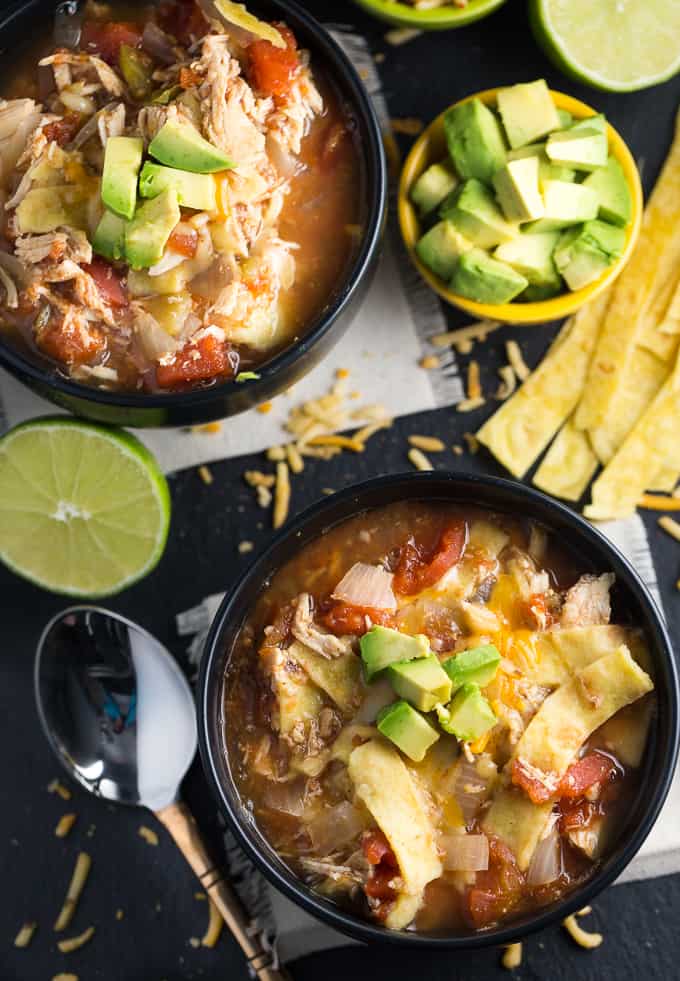 This Chicken Tortilla Soup is very simple to make and not too spicy.  The avocado and the lime juice help to balance out some of the heat. I found this recipe in my Crock-Pot magazine and modified it a little by using chicken breasts instead of chicken thighs.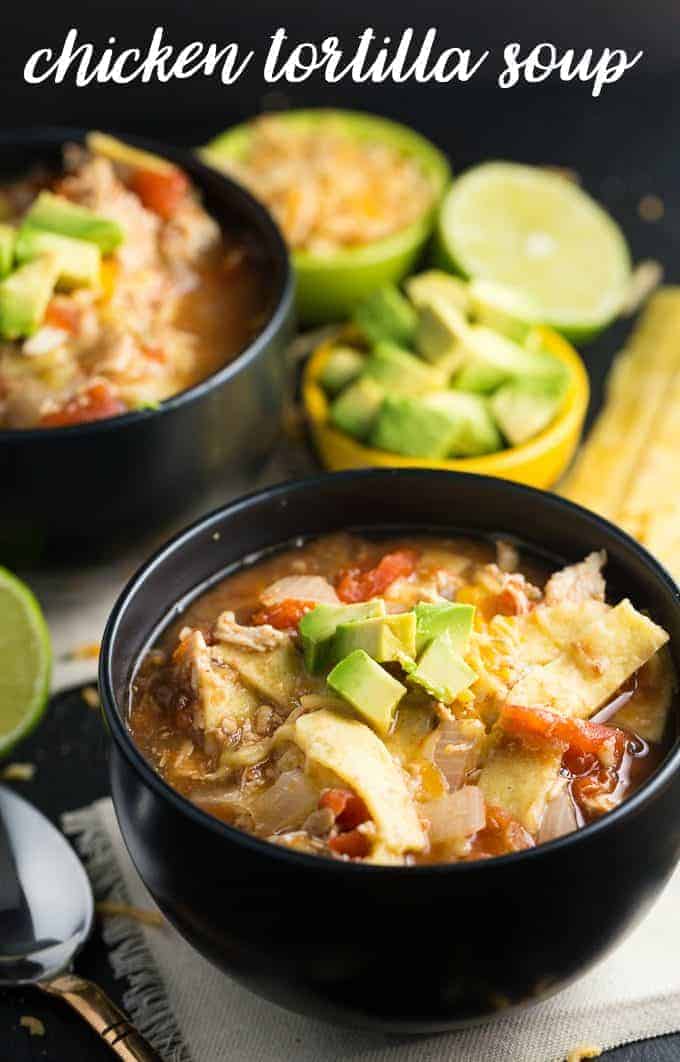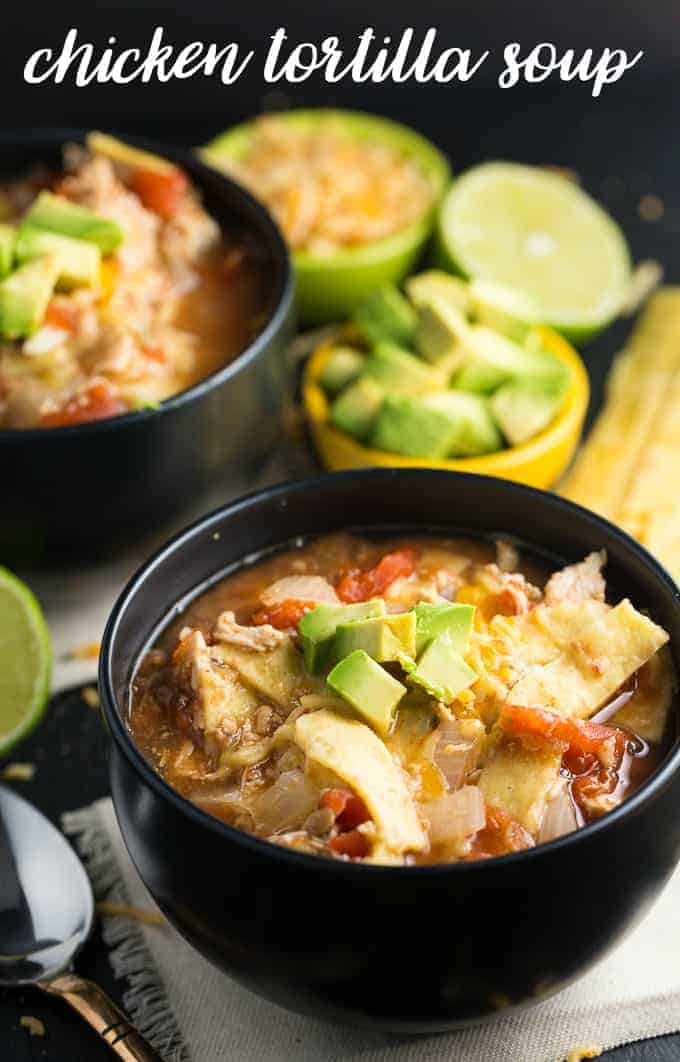 What do you add to your Chicken Tortilla Soup?
Yield: 6
Chicken Tortilla Soup
A delicious and hearty soup with a Mexican flair.
Ingredients:
2-3 boneless, skinless chicken breasts
2 cans (15 oz each) diced tomatoes, undrained
1 can (4 oz) chopped mild green chilies, drained
1 cup chicken broth
1 onion, chopped
2 cloves garlic, minced
1 tsp. cumin
4 corn tortillas, sliced into 1/4 inch strips
1/2 cup shredded Monterey Jack cheese
1 avocado, peeled, diced
Lime juice to taste
Directions:
Place chicken breasts in the slow cooker. Combine tomatoes with juice, chilies, 1/2 cup broth, onion, garlic and cumin in a bowl. Pour mixture over chicken.
Cover; cook on low heat for 6 hours. Remove chicken from slow cooker and shred with 2 forks. Return shredded chicken to slow cooker and add another 1/2 cup of broth.
Cook on low for another hour.
Just before serving, add tortillas to slow cooker. Stir to blend. Serve in soup bowls, topping each serving with cheese , avocado and a squeeze of lime juice.