Garden Vegetable Beef Skillet Recipe
I was at our local grocery store's produce section yesterday and saw their display of fresh locally grown vegetables. They looked so fresh and delicious that I grabbed a bunch. Today I whipped up this simple and quick meal with all the fresh veggies and some ground beef and all in one pan so less mess to clean. The veggies made the dish so vibrant and it tasted so good! And it's low carb!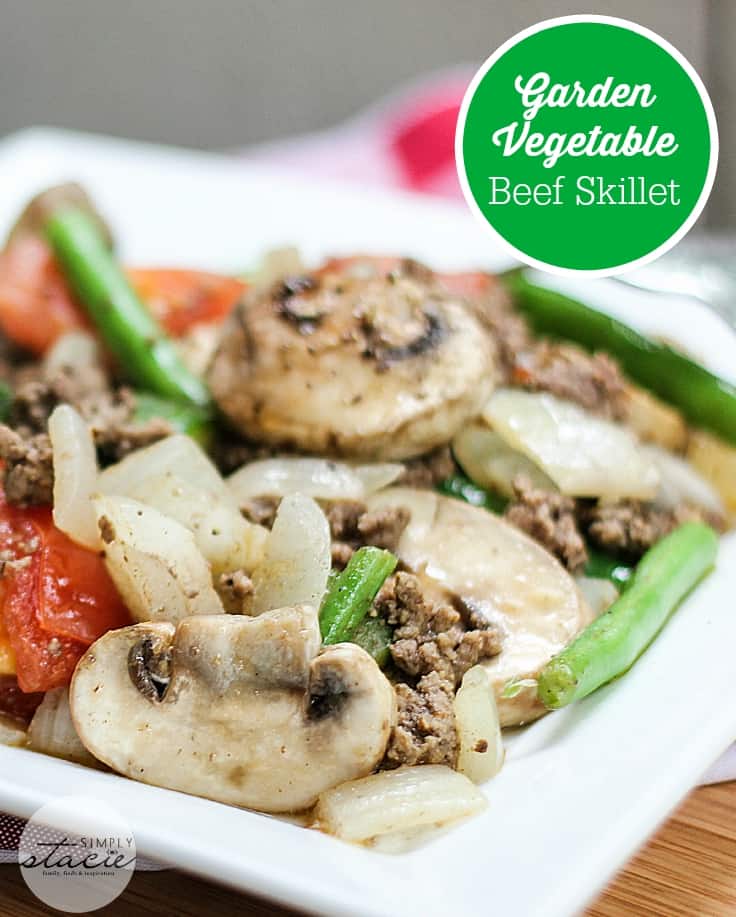 Want more low carb recipes? Try my Buffalo Popcorn and Cheese Chips.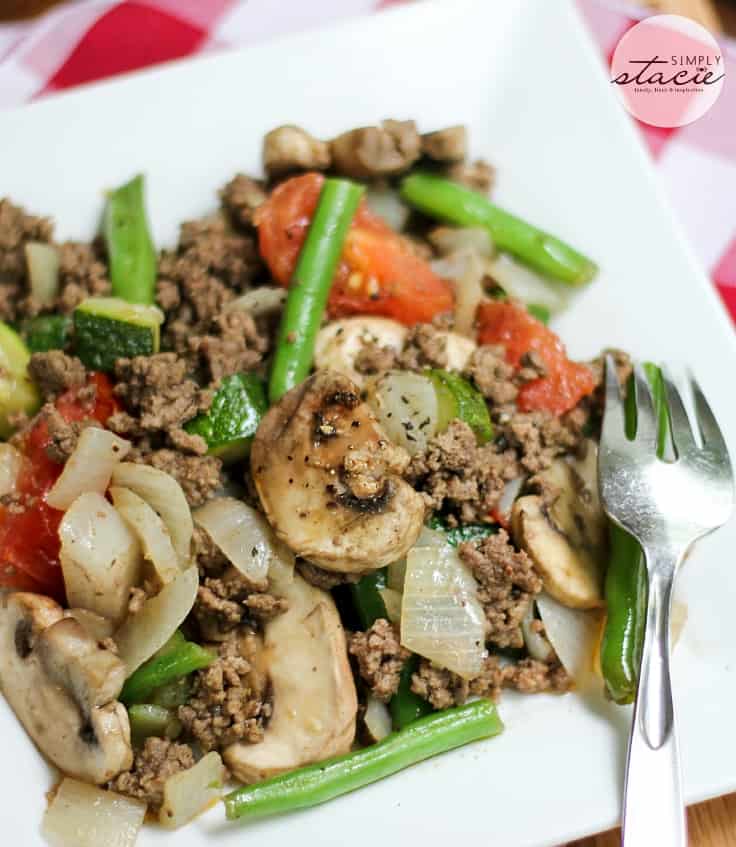 Yield: 4
Garden Vegetable Beef Skillet
A one pan meal made with fresh veggies, spices and ground beef!
Ingredients:
1 lb. ground beef
2 cups green beans
1 zucchini, chopped
2 tomatoes, chopped
2 cups mushrooms, sliced
1 onion, chopped
1 tsp. dried oregano
salt & pepper, to taste
Directions:
Cook ground beef and onion in a skillet over medium heat until beef is no longer pink.
Mix in vegetables, oregano and salt & pepper. Continue to cook over medium heat for about 10 minutes.
Remove from heat and serve hot.