Green Bean & Tomato Salad
I think green beans just may be my favourite veggie! For a long time, it was broccoli, but I've been using green beans more in recipes and I can't get enough of them!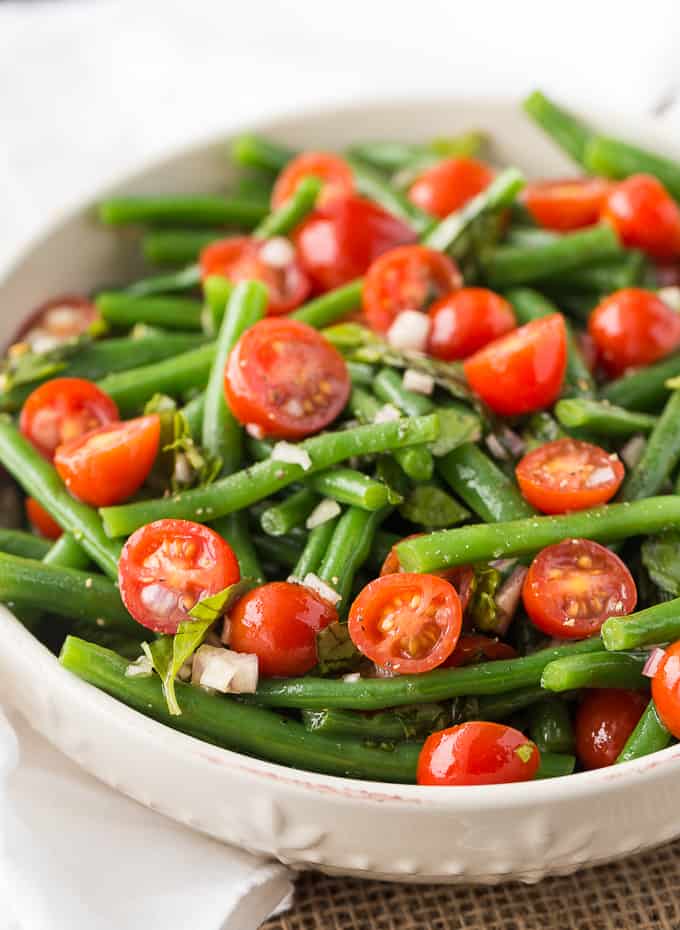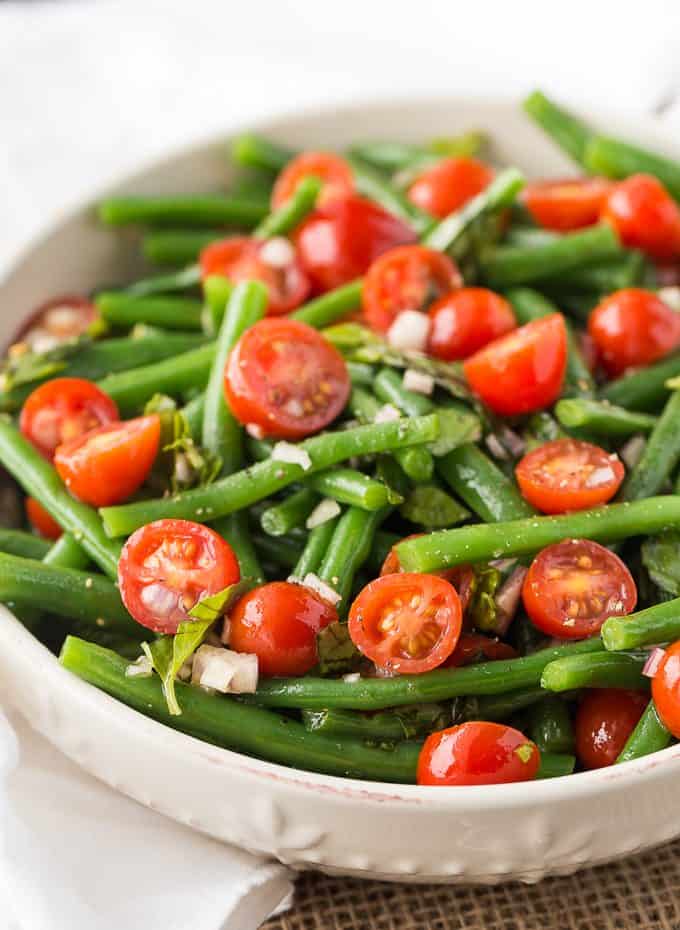 I discovered this simple recipe in Sobey's free magazine, Inspired. I love how quick it is to whip up for a side dish. If you are having a barbecue, this would be a great addition. It's nutritious, flavourful and fresh.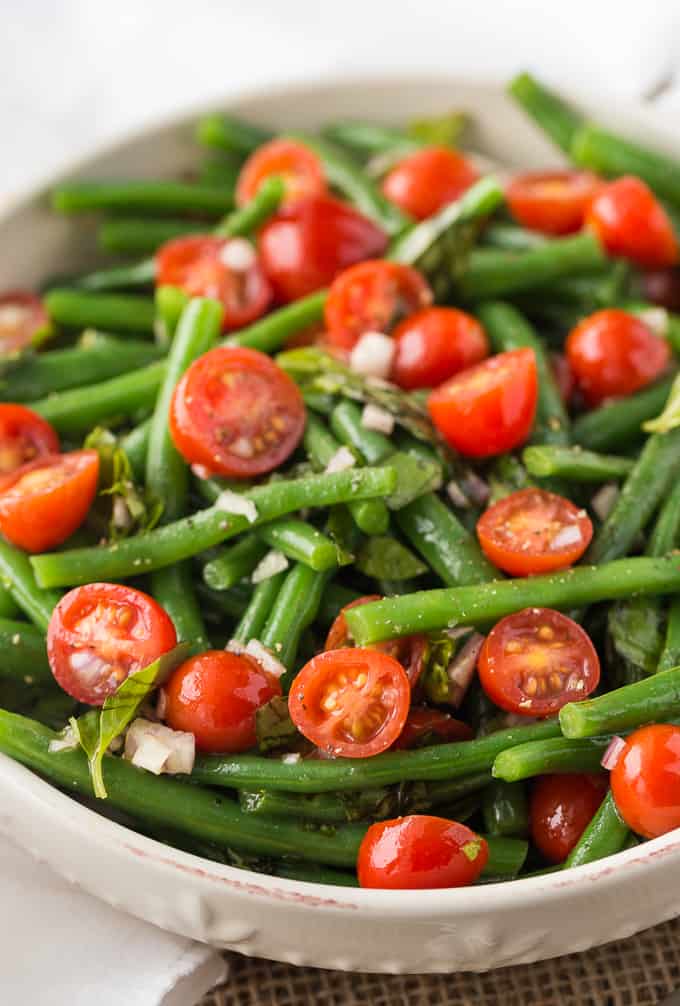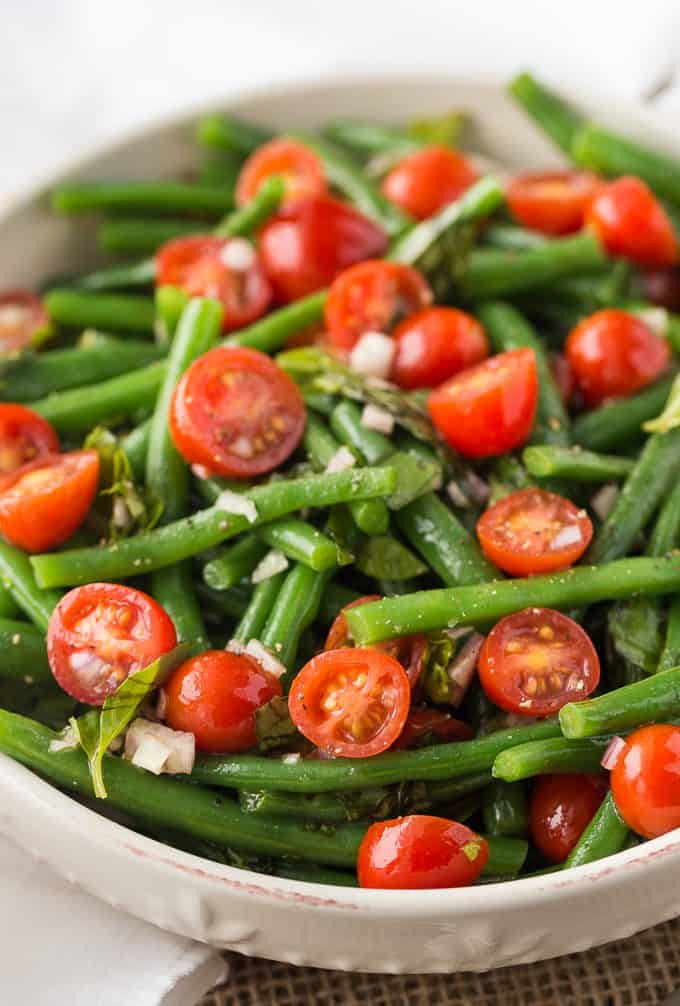 June seems to be the best month to buy local green beans in our area. I bought organic green beans that were already trimmed and triple washed at the grocery store. There's slim pickins' right now for green beans at our grocery store. Guess I'm about a month to late! Oh well, the salad still was amazing!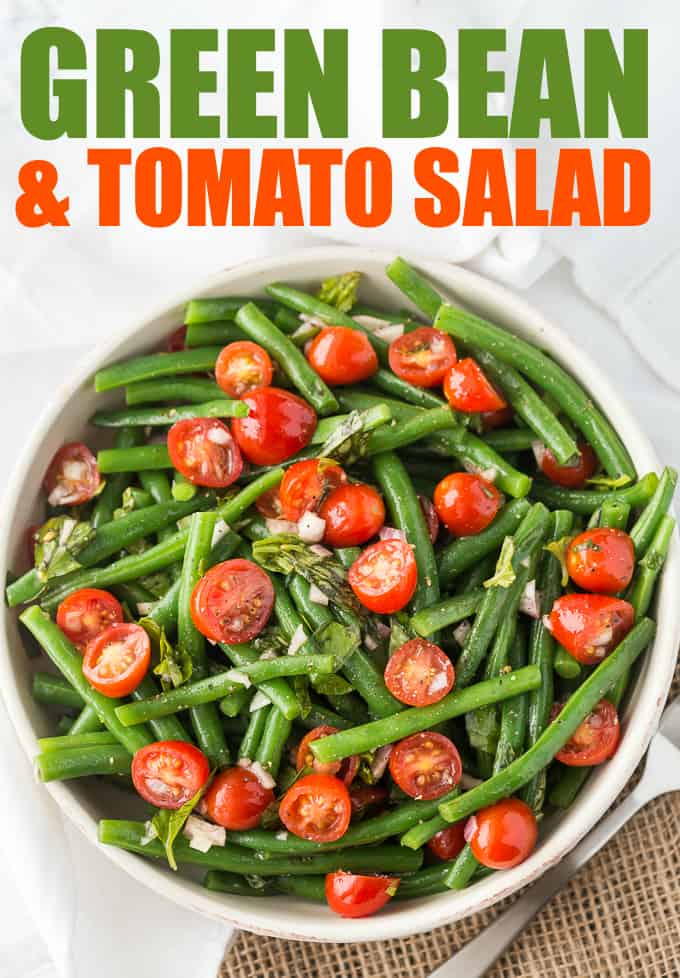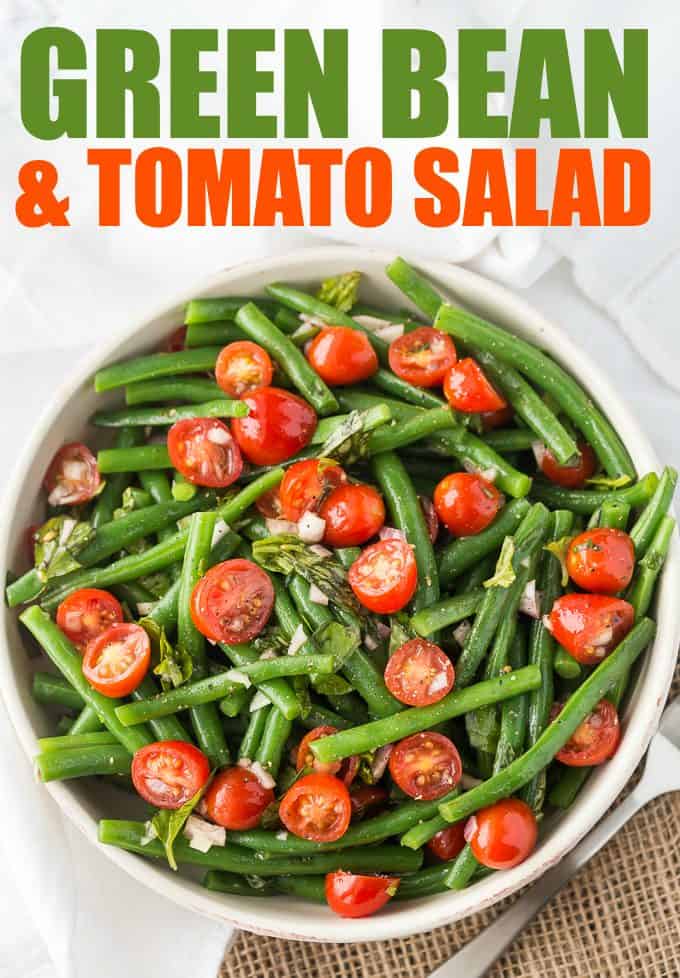 If you are looking for more green bean recipes, check out my recipes for Green Bean Casserole, Southern-Style Green Beans, Garden Vegetable Beef Skillet, and Chili Buttered Green Beans & Almonds.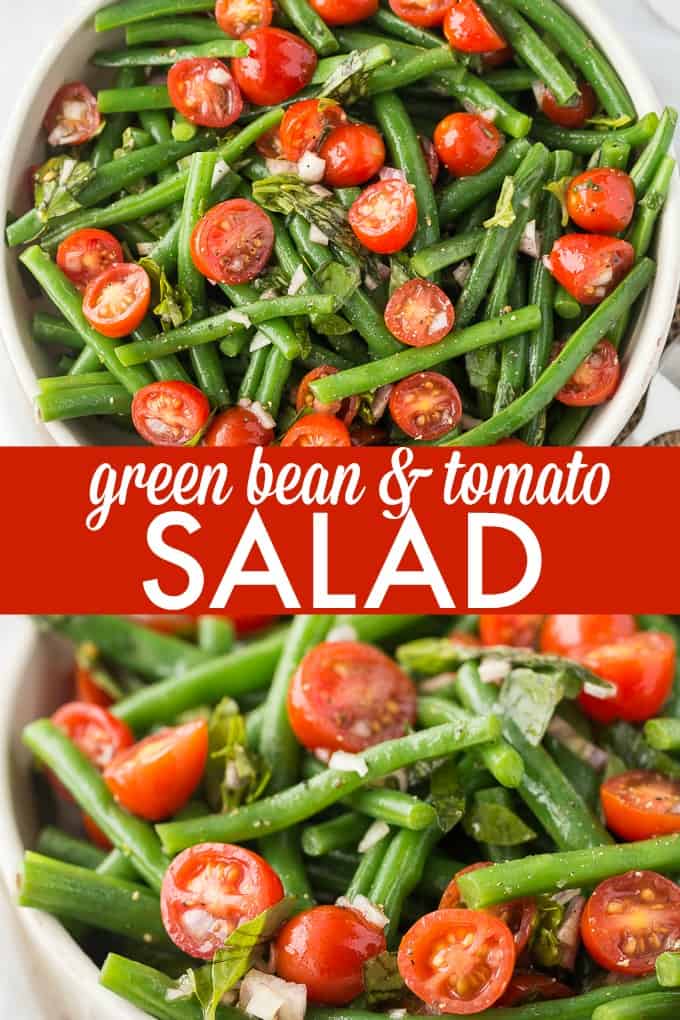 What's your favourite green bean recipe?


Yield: 4
Green Bean & Tomato Salad
Fresh, flavourful and nutritious! Serve this healthy salad alongside your fave dish.
Ingredients:
3/4 lb green beans, ends trimmed
1  cup cherry tomatoes, halved
1 shallot, minced
1/4 cup coarsely chopped fresh basil
3 tbsp. olive oil
1 tbsp red wine vinegar
salt & pepper
Directions:
Cook green beans in a large pot of boiling water for about 2 minutes. Drain and rinse under cold water to stop the cooking process. Pat dry and transfer to a bowl. Mix in tomatoes, shallot and basil.
Whisk oil, vinegar, salt and pepper. Add to veggies and toss.