Italian Herb Soup
I'll be hosting a giveaway for Mazola Corn Oil and I had the opportunity to try out a bottle myself at home. I decided to make one of the recipes from their website: Italian Herb Soup with Sage Croutons.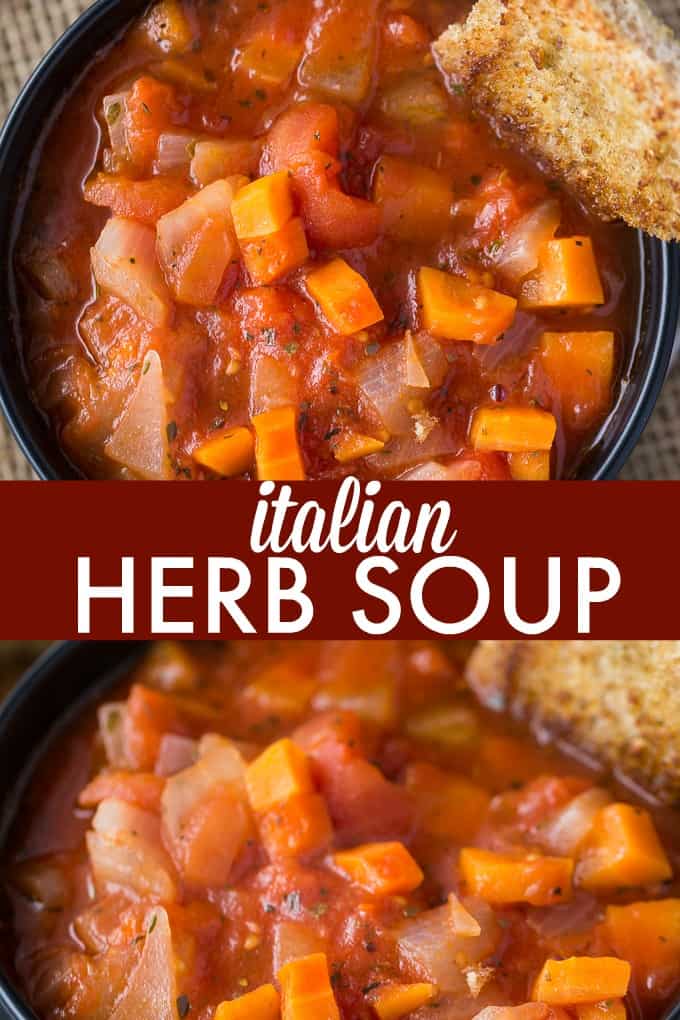 I changed it a little bit and did not use the microwave to make the soup only because my microwave is so old and small and isn't working that great lately.

Yield: 4
Italian Herb Soup with Sage Croutons
Served with homemade sage croutons, this hearty soup makes a filling, healthy meal.
Ingredients:
Soup
1 tablespoon Mazola® Corn Oil
2 carrots, chopped
1/2 large onion, chopped
1 can (28 ounces) diced tomatoes
2 tablespoons tomato paste
1-1/2 teaspoon Italian Herb Seasoning
1/4 cup Greek Yogurt
Croutons
3 slices bread
1 tablespoon Mazola® Corn Oil
1 clove minced garlic
1/2 teaspoon sage
Directions:
Heat the oil in a large pot on the stove over medium heat. Add in chopped carrots and onions and cook for about 10 to 12 minutes, stirring often.
Add enough water to tomatoes to make 3-1/2 cups. Stir tomato mixture, tomato paste and Italian Herb seasoning into the pot on the stove. Bring to a boil, then lower the heat to minimum. Simmer, uncovered, for about 30 minutes.
Top each serving with a dollop of yogurt. Float herb croutons on soup or serve on the side.
Sage Croutons:
Trim crusts from whole grain bread. Combine the oil with minced garlic and brush on bread slices. Sprinkle with sage. Bake at 400ºF for 6 minutes minutes or until crisp and golden, turning once. Cut each slice into 4 triangles.