If there is one thing I could change about my childhood it would be my mom teaching me how to cook. I remember being asked to leave the kitchen while she was preparing our dinner. I wanted to learn. I was curious to see how meals were made and learn basic kitchen skills. I've always had an interest in cooking and when I became an adult, I taught myself how to do it. I'm still learning new things in the kitchen every day. It never stops.
Teaching my girls how to cook and feel comfortable in the kitchen is important to me. However, I do notice sometimes my mother coming out when I tell them to stay out of my way. It's something I'm working on and I catch myself doing it. Then I think to myself that maybe there is small tasks that my daughter can do with me and bring her in to help. That is until her interest wanes and she wants to go back to whatever it is she was doing!
I'm not alone here. Many parents aren't teaching their kids how to cook because they lack confidence in their own skills. Less than half of Canadian parents feel highly skilled at creating a balanced meal and performing common kitchen tasks like seasoning, chopping and pan frying. Let's work on changing that and get kids into the kitchen with us. You don't need to be a professional chef to teach someone how to cook. I'm not – I'm just a mom who loves to cook and share what she knows with her kids.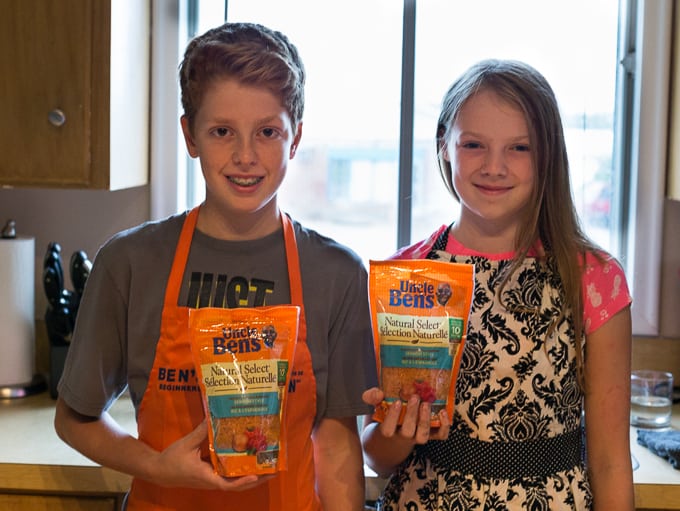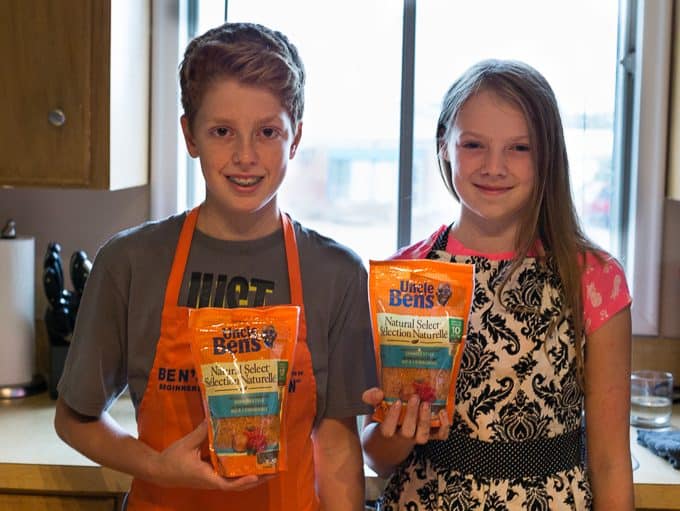 Black Bean & Rice Open-Faced Tacos
Ben's Beginners is a movement from the Uncle Ben's brand to get families cooking together. They believe cooking is an important life skill just like reading and writing is. I agree with them.
My cousin, Allison, brought her son, Connor, over for a few hours of cooking lessons. The kids watched the lesson on how to make Black Bean & Rice Open Faced Tacos on the Ben's Beginners site.
They were enthusiastic participants and excited to make us all lunch. My cousin and I were there to supervise and answer questions, but let them read the recipe and figure out what the next step was.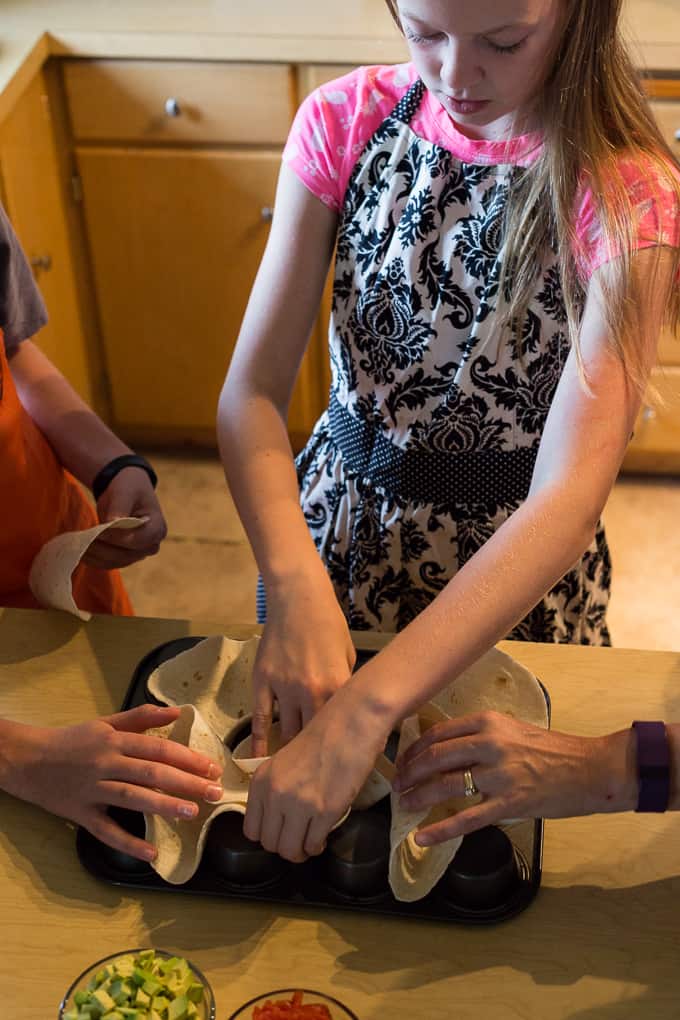 They thought it was cool making the taco bowls with the tortillas and upside down muffin tin. Even I hadn't thought of that so I learned something too that day!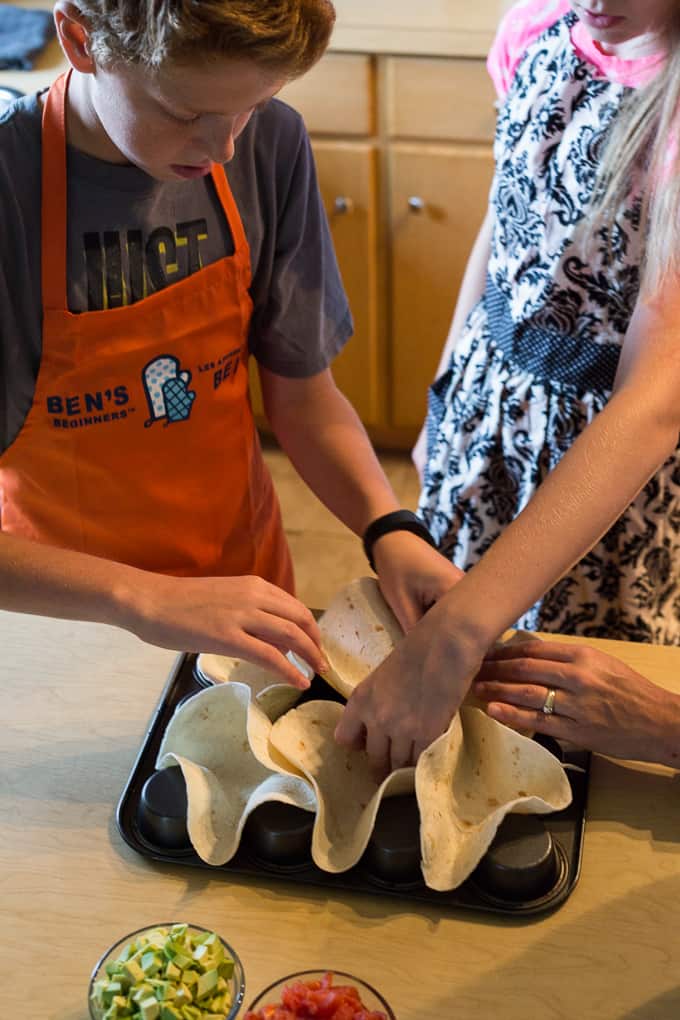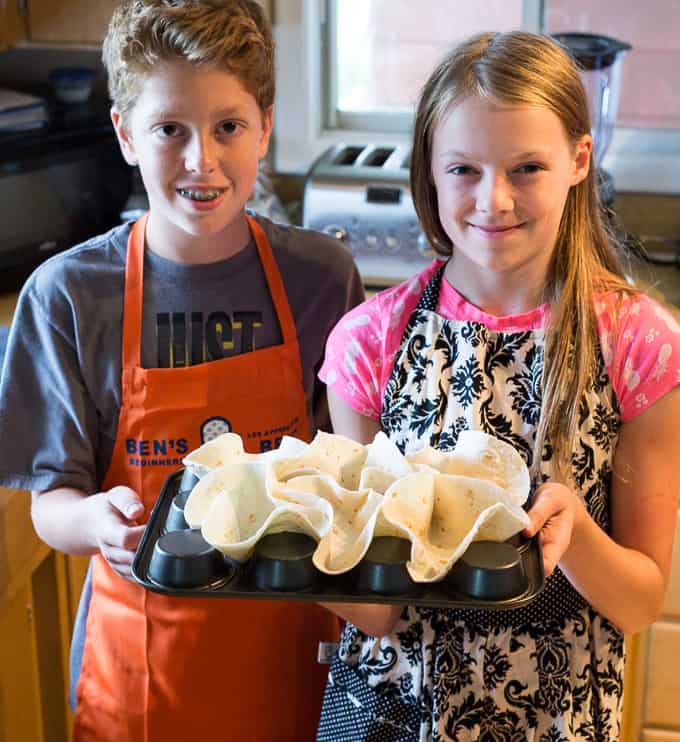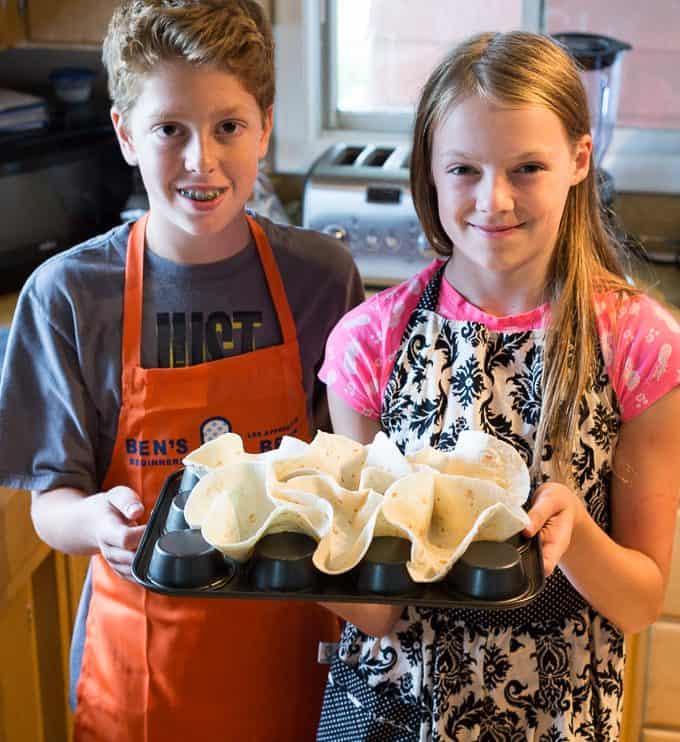 The ingredient preparation was mostly opening cans and measuring to make sure we had the proper amounts. This is a great pantry recipe and I bet you have the ingredients in your home right now.
Connor took charge of grating the cheese and making sure we had the right amount for the recipe.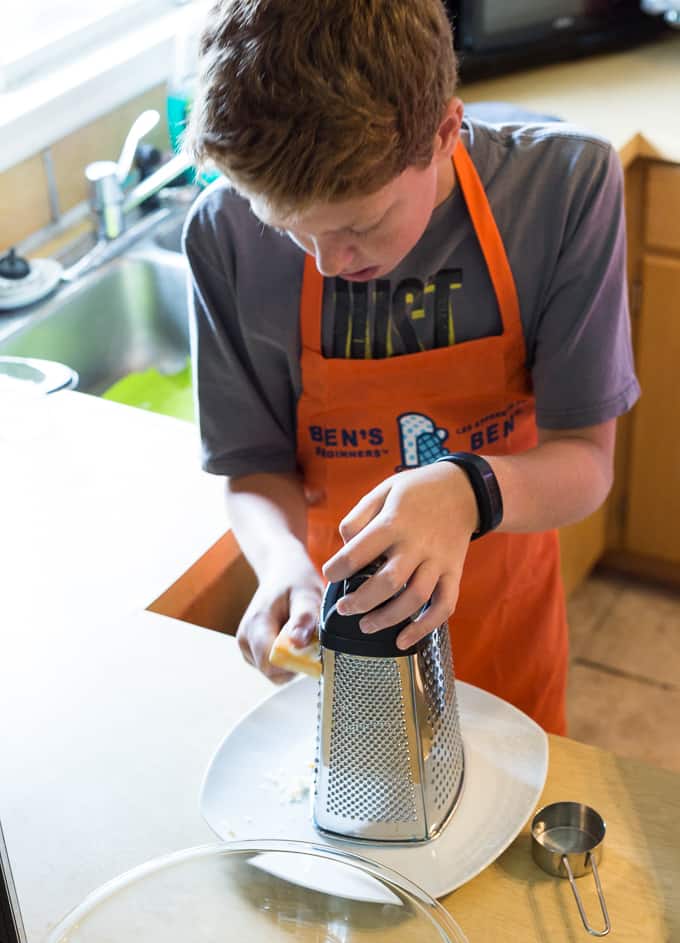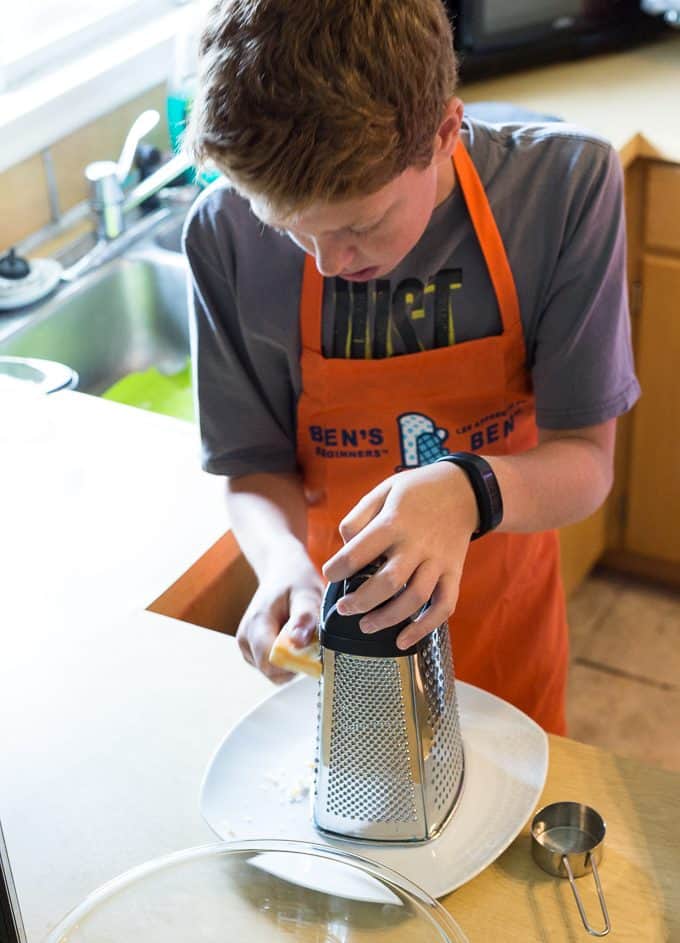 One of the lesson activities online was learning how to stir the rice. The kids practiced online first to find the right speed to stir it at to make perfectly cooked rice. We taste tested it and they did a great job!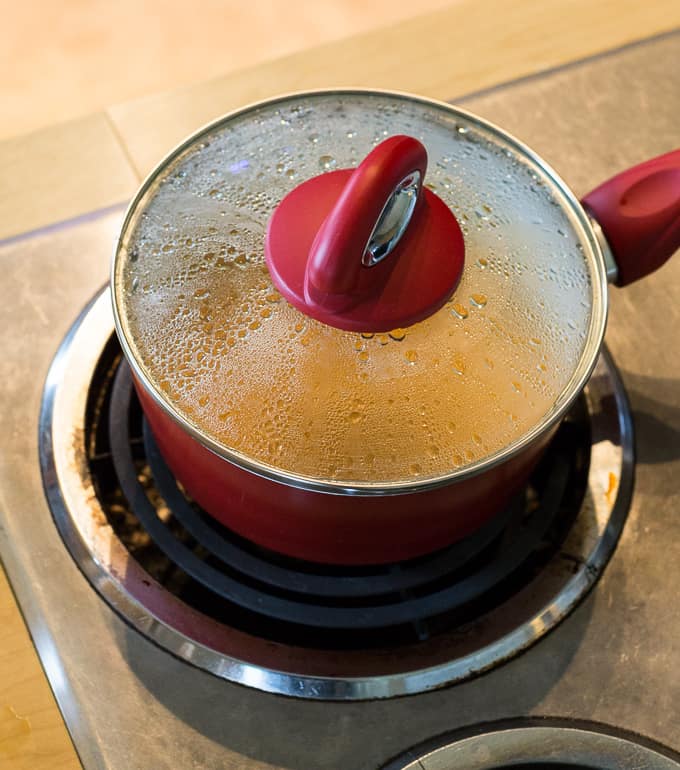 Bridget said her favourite part was dumping all the ingredients into the bowl. Lunch was starting to come together!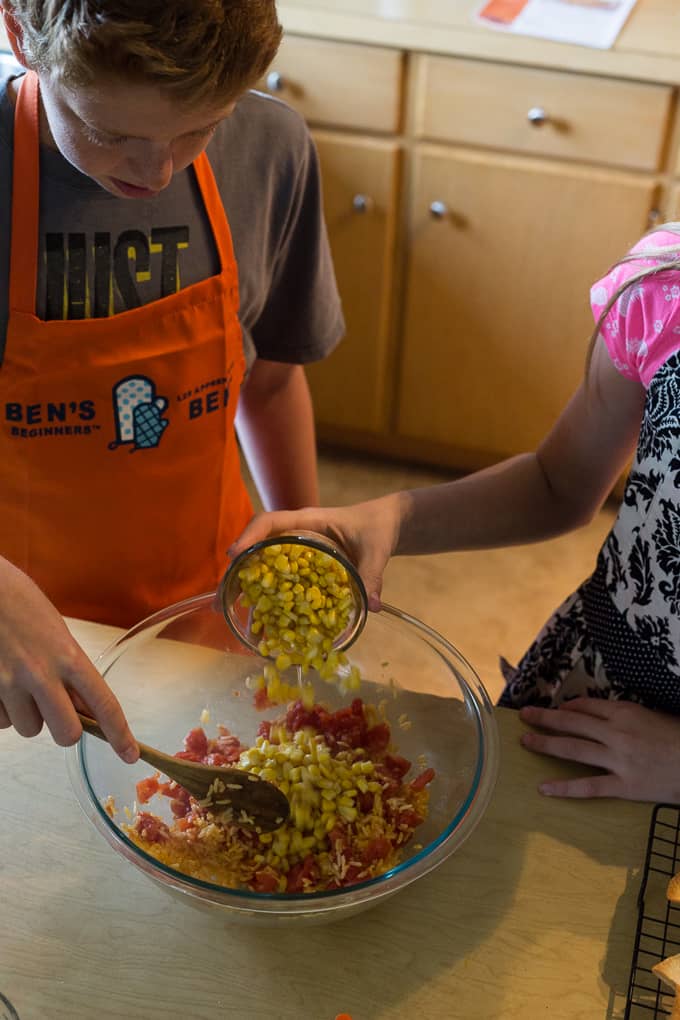 The final step was to fill up the baked taco bowls and add our garnishes.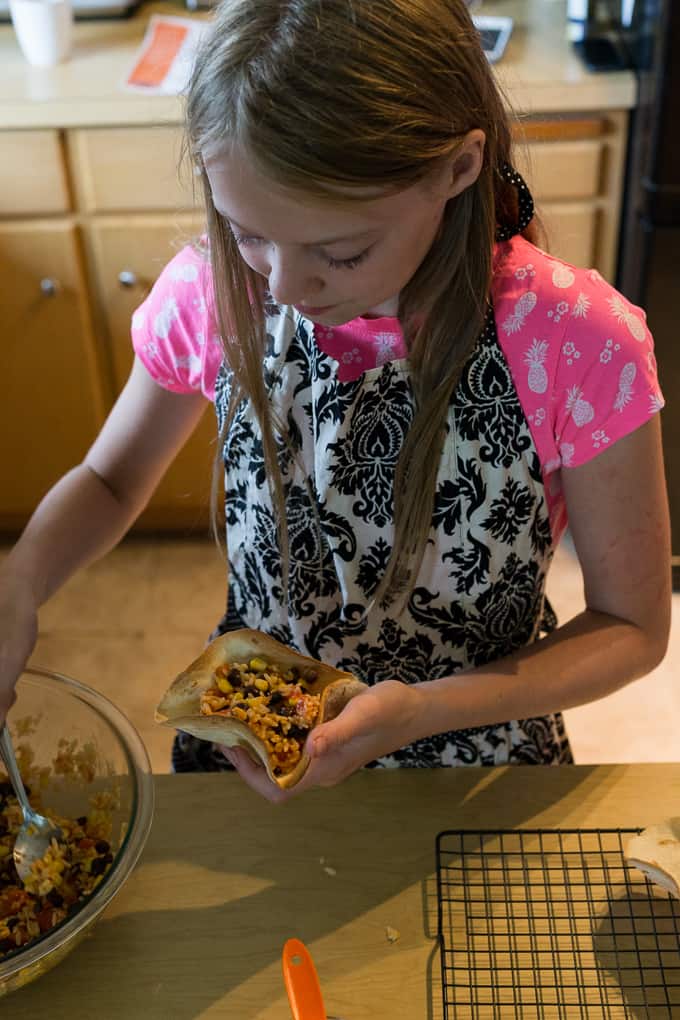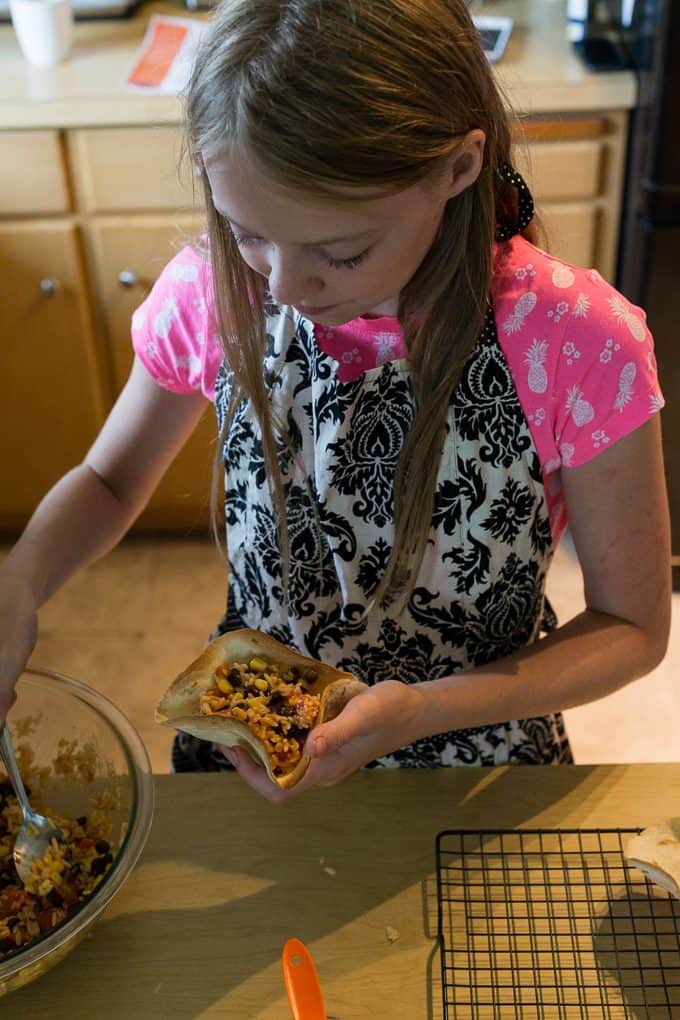 He's concentrating here to make sure he doesn't spill anything.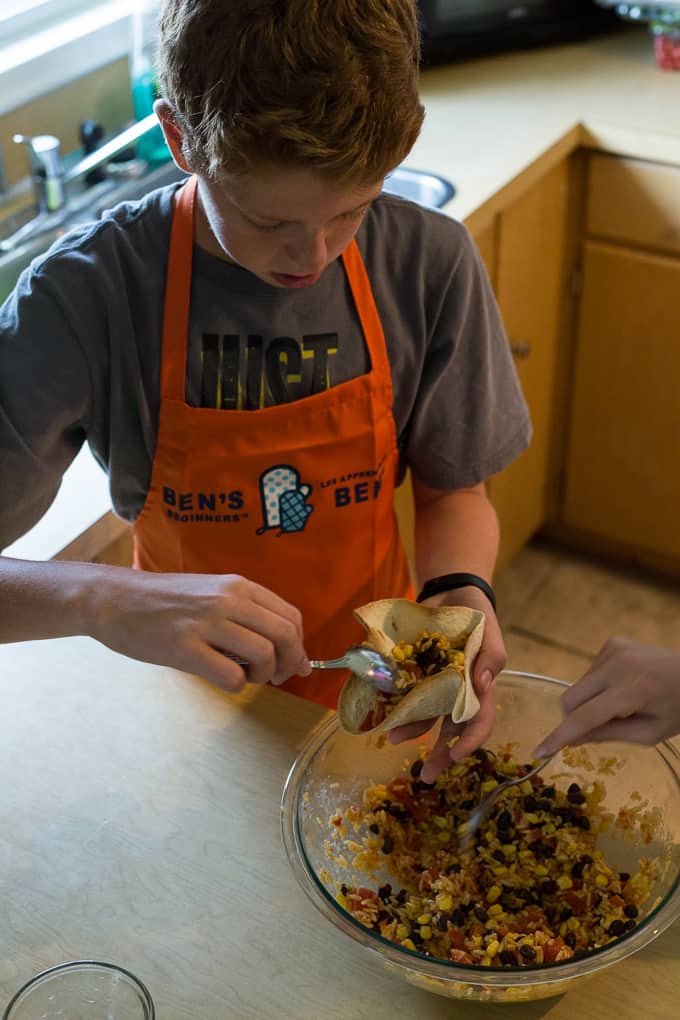 Success! The recipe turned out fabulous. Our little chefs did a wonderful job and were so proud that they made lunch on their own. We all sat down to eat together and the fruits of the labour was gone in no time. No leftovers here!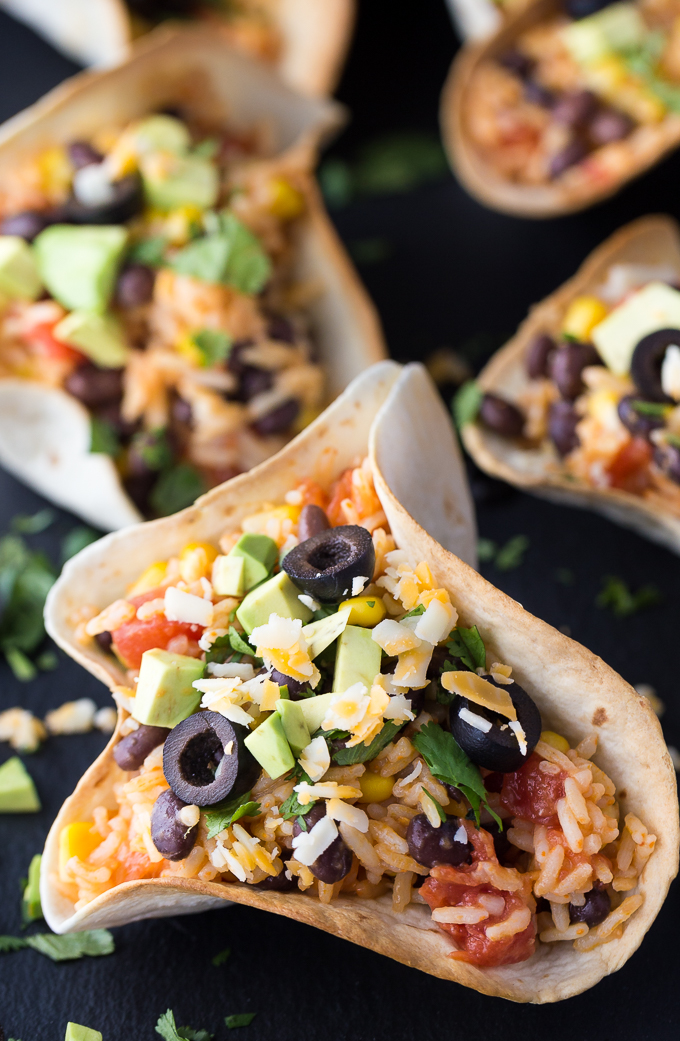 October 15th is the first annual International Cook with Your Kids Day so mark your calendars to plan something fun. The Ben's Beginners lessons are the perfect starting point. They help you teach your kids the necessary cooking skills and also provide easy, kid-friendly recipes to make.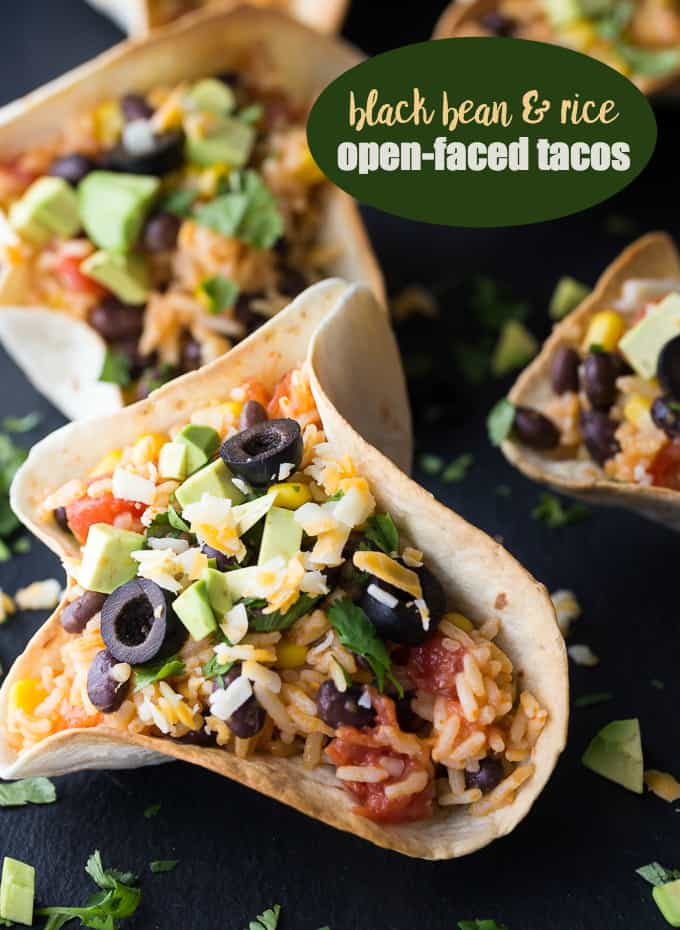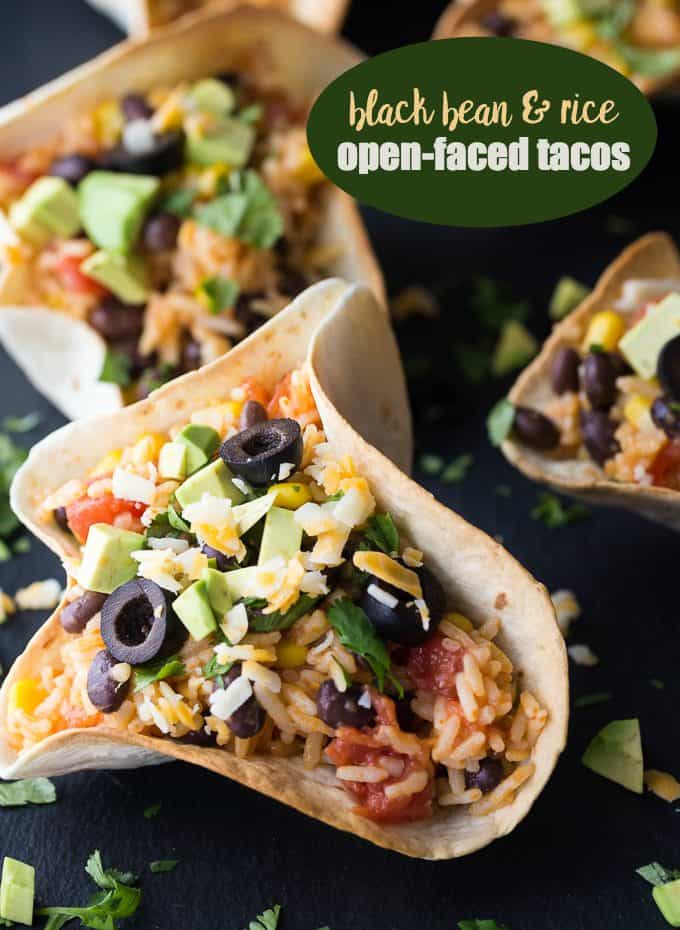 Plus, they are lots of fun. We had a blast cooking together and plan to do it again soon with another recipe from Ben's Beginners. I'll be sharing our experience at a later date on the blog so stay tuned.
You'll also like this Oven Baked Chicken Fried Rice, Taco Grilled Cheese Sandwich, Beef Taco Pasta and Black Bean Vegetable Soup.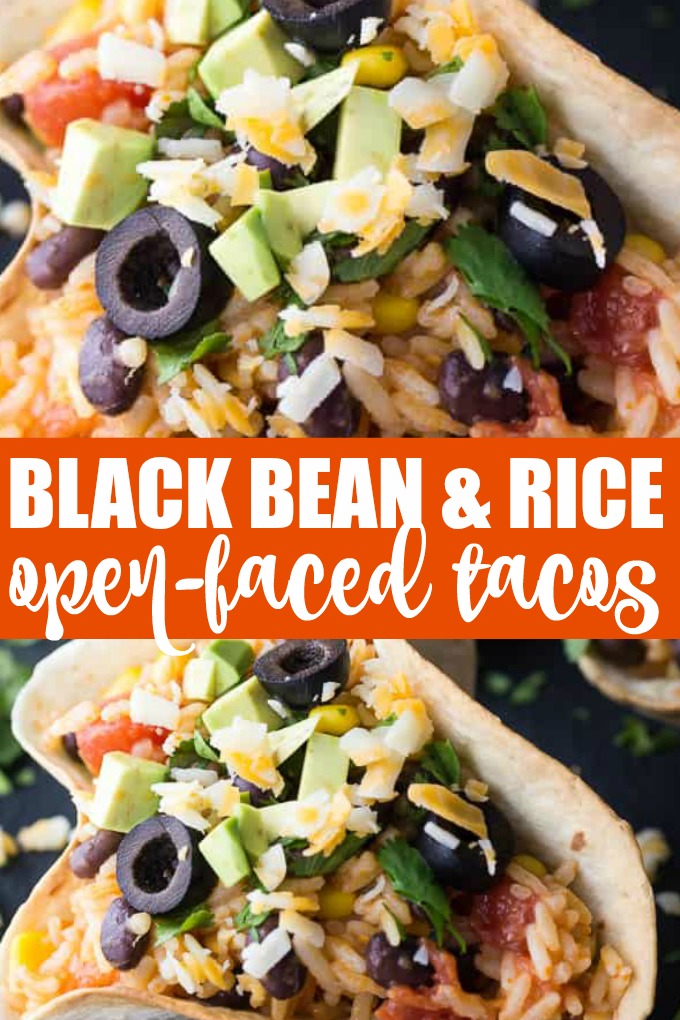 Do you enjoy cooking with your kids?
You'll also like this Taco Casserole, Mediterranean Chicken and Rice Bowl and Bean Casserole.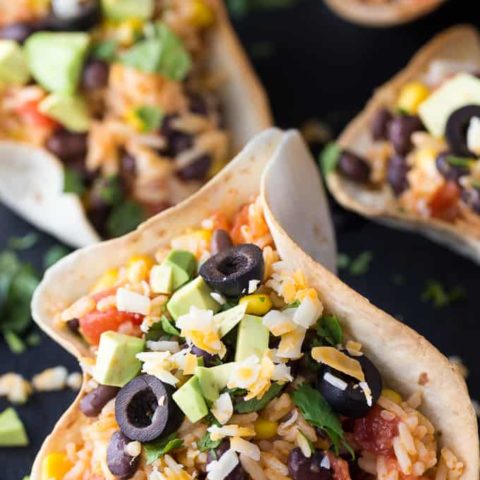 Black Bean & Rice Open-Faced Tacos
The easiest vegetarian taco recipe! These tortilla bowls are stuffed with Mexican rice and can be topped with all your favorites.
Ingredients
1/2 cup dry Uncle Ben's Natural Select Spanish Style Rice
6 8-inch corn tortillas
1/2 15oz can no-salt added black beans, rinsed and drained
1/2 15.25oz can no-salt added corn, drained
1/2 14.5oz can no-salt added diced tomatoes, drained
1/4 cup cheddar cheese, shredded
For Garnish
Diced avocadoes
Chopped cilantro
Sliced olives
Instructions
Preheat oven to 375F. Turn a 12-cup muffin tin upside down. Place 6 tortillas in the space between the cups to form a "bowl". Bake for 10 to 15 minutes until firm and beginning to brown. Transfer to a cooling rack.
Cook rice according to package directions. While the rice is still warm, transfer to a large bowl. Mix in black beans, corn, tomatoes and 2 tbsp cheese.
Fill the taco shells with the rice mixture and top with cheese. Garnish with the extra toppings, if desired.
Recommended Products
As an Amazon Associate and member of other affiliate programs, I earn from qualifying purchases.
Nutrition Information:
Yield:

6
Serving Size:

1
Amount Per Serving:
Calories:

232
Total Fat:

9g
Saturated Fat:

2g
Trans Fat:

0g
Unsaturated Fat:

6g
Cholesterol:

5mg
Sodium:

14121mg
Carbohydrates:

34g
Fiber:

8g
Sugar:

3g
Protein:

8g