I'm not much of a tea drinker, but I have friends who only drink tea. This post is for them and all you other tea lovers out there! I've compiled a list of tea subscription boxes for Canadians. All of these sites ship to Canada and I've listed the costs, at the current date of this post, below. Browse them below and if you find one you like, have delicious tea delivered right to your door every month.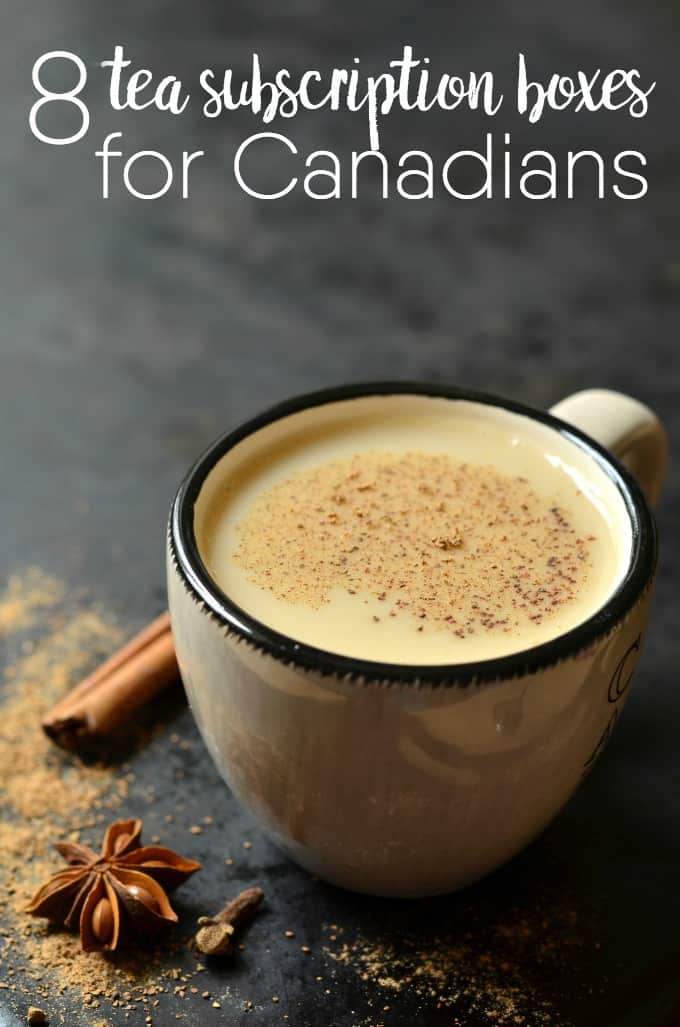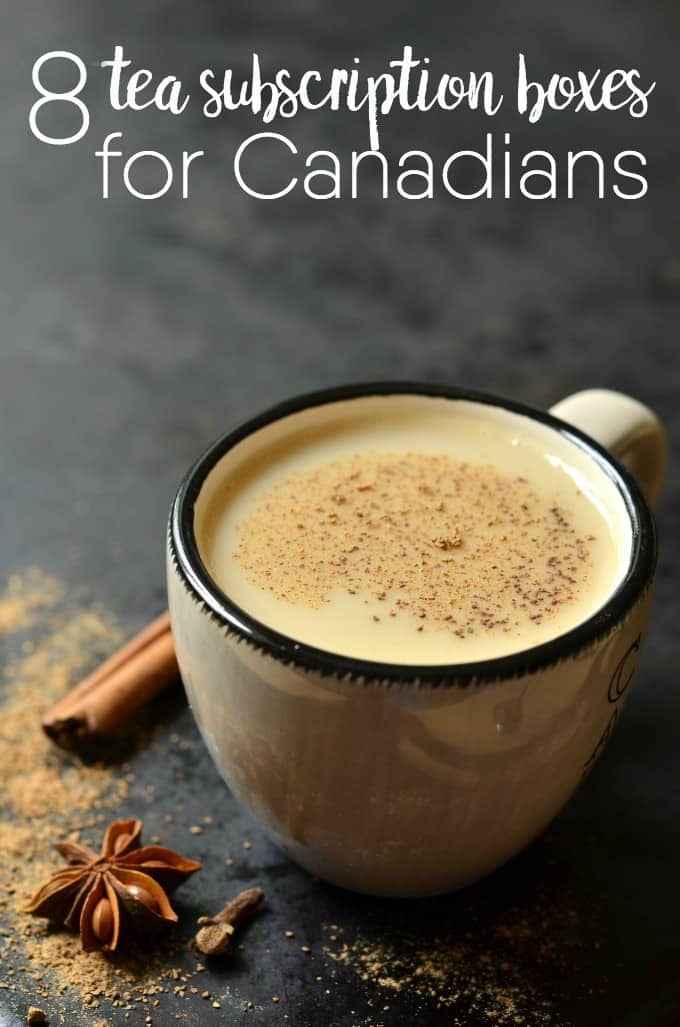 © tea image via Shutterstock
This post contains affiliate links.
1. Teabox ($25.86 CAD/month + $10.35 shipping): 2.8 oz tea every month (12 to 15 cups of tea)
2. Amoda Tea ($18 CAD/month + free shipping): 12+ cups, 4 premium teas, tea filters, postcard, etc
3. myteabox.ca ($24.00 CAD/month + free shipping + NO tax): 3 selections of loose leaf tea (about 15 cups)
4. Simple Loose Leaf ($4.99 to $11.66 USD/month + $9.49/month shipping): 4 to 24 hand selected teas depending on the plan
5. Teatulia ($180.73 USD/year): (2) 16ct eco-canisters of tea or herbal infusions every other month
6. Tea Sparrow ($20 CAD/month + free shipping): 4 favourite premium loose leaf (about 35 cups of tea)
7. Art of Tea ($18 USD/month): Tea of the month subscription
8. Just Add Honey ($12.95 to $29.50/month): Curated teas + raw honey
Not a subscription box, but Friendship Organics tea is soooo good! My favourite is the Ginger Cinnamon Herbal Tea. You can buy it on Amazon.ca.
Check out my other subscription box posts:
Which tea subscription box is your personal favourite?