Disclosure: This post was sponsored by Dempster's. The opinions are completely my own based on my experience.
There's a new bread in town and it's delicious! Dempster's has recently launched the new Dempster's Honey Wheat Bread for a limited time. It's delicious for breakfast with a little bit of butter or honey. I also created these Honey Almond Breakfast Cups perfect for a lazy Saturday morning and couldn't wait to try a Blueberry Brie Grilled Cheese Sandwich.
What's unique about this new bread is that it's made with Canadian honey. Honey right now is hot with its Canadian production at an all-time high. I often use honey in recipes as a replacement for refined sugar. You've probably seen lots of products with honey recently on your grocery store shelves. 1,504 honey related products have been launched between 2010 and 2015 and most are in the food category. That's a lot of sweetness and I love it!
Made with real Canadian honey, Dempster's Honey Wheat Bread also has no artificial flavours or colours. Grab a loaf on your next shopping trip! Don't wait too long to try it because it's only available until June 14, 2017!

I was inspired to create something sweet with the bread, but wanted a recipe that you could also eat for lunch. I could have done a regular grilled cheese sandwich which are always a hit in my home, but I wanted something a little different. I came up with the most decadent, mouthwatering dessert grilled cheese sandwich you'll ever have. Meet the Blueberry Brie Grilled Cheese Sandwich. You'll think your lunch is actually dessert! It's the best of both worlds.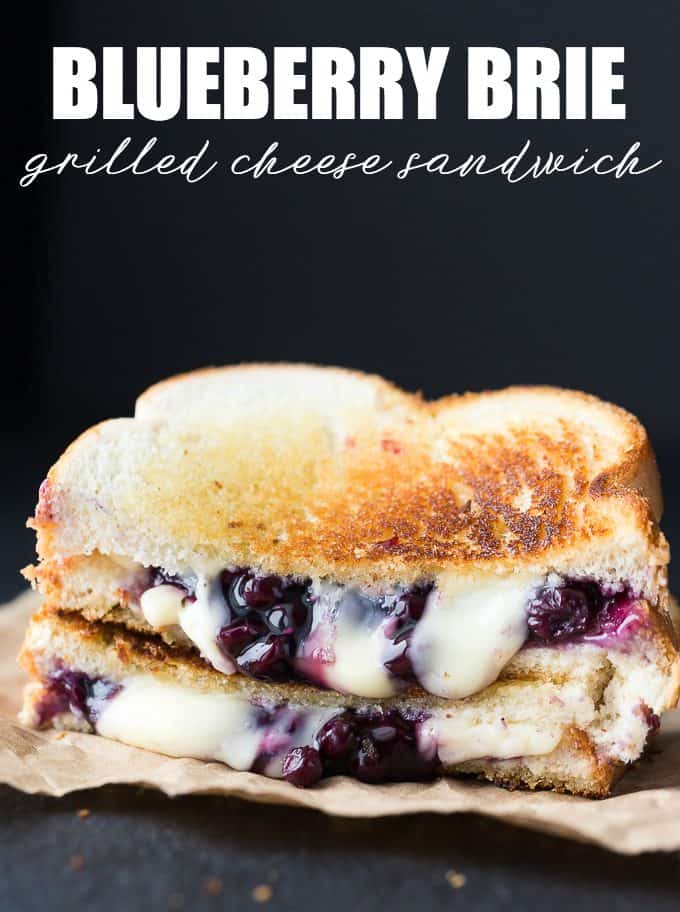 You may be thinking cheese and blueberries and not sure if that combination works. Let me tell you that it does and it works WELL! Brie cheese complements blueberries perfectly. I knew it would work because I've made tarts with blueberries and Brie in the past and loved the flavour combination.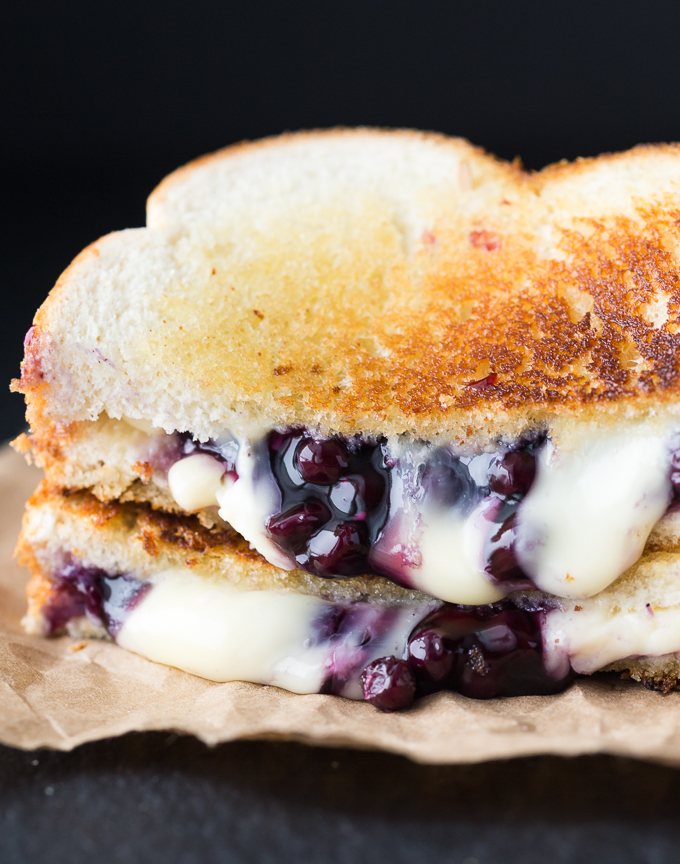 I couldn't have picked a better bread for this recipe. Dempster's Honey Wheat Bread has a rich, buttery taste and the hint of honey is exactly what you'll want for this simple recipe. It may look complex, but it's so easy to make.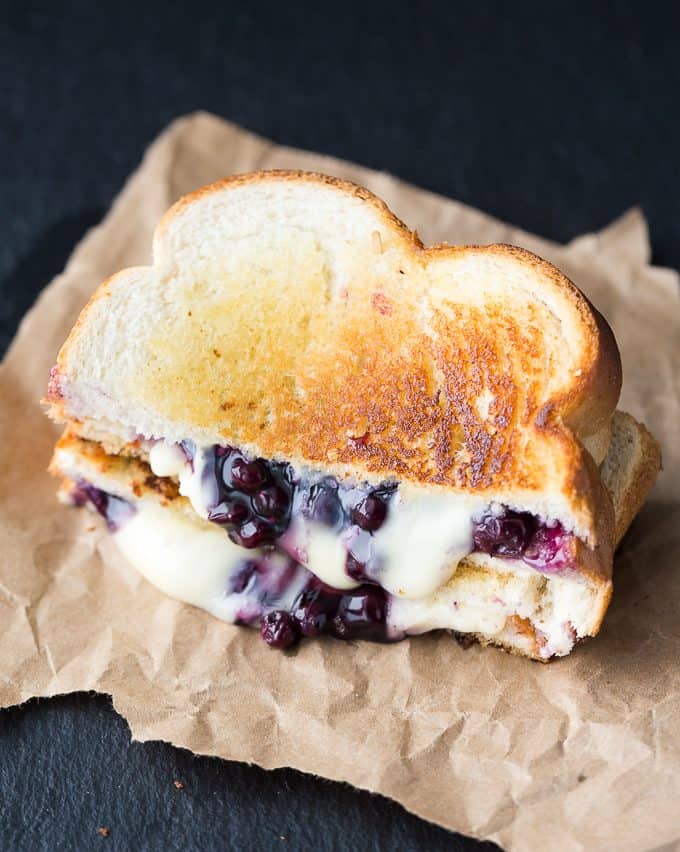 My family gobbled these sandwiches up for lunch and then asked me to make more. Good thing I had a couple extra loaves of Dempster's Honey Wheat Bread to satisfy their request.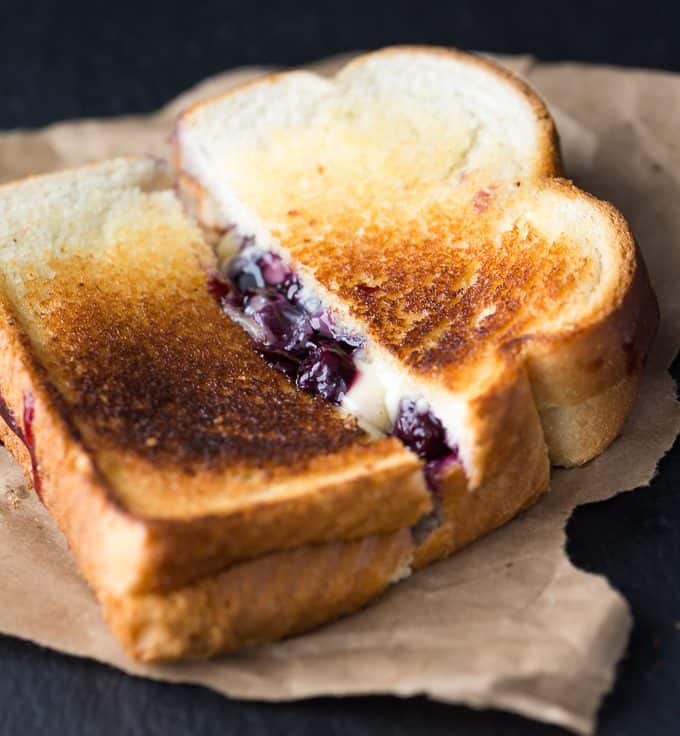 If you didn't want to use blueberry pie filling in this recipe, you could switch it out for fresh blueberries or blueberry jam. I liked the extra sweetness of pie filling and I had some already in my pantry so that's what I used for this recipe.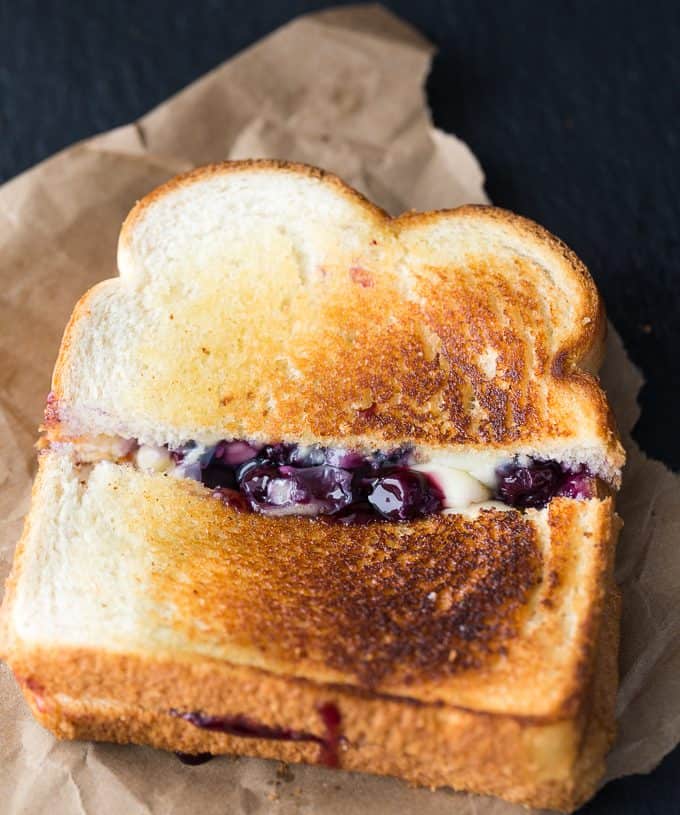 If you've fallen in love with this dessert grilled cheese, feel free to create other varieties. How about Apple & Brie Grilled Cheese, Caramel Apple Grilled Cheese Sandwich or a Honey Banana Grilled Cheese? Let your creative juices flow as you brainstorm new sandwiches to try.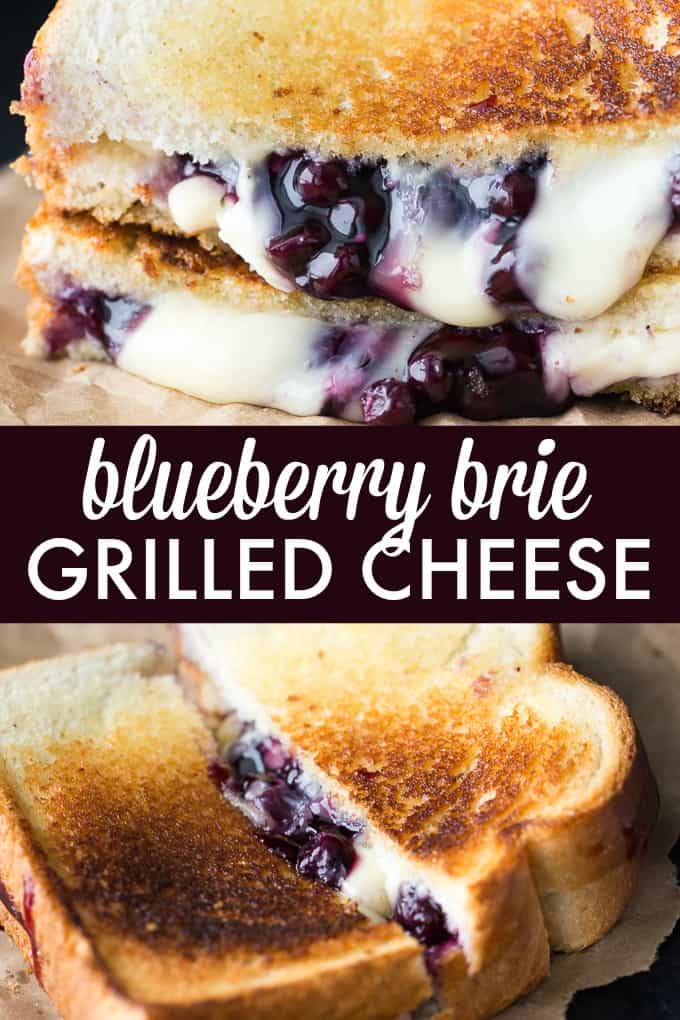 Have you ever made a dessert grilled cheese sandwich? If so, what kind is your favourite?
Connect with Dempster's on Facebook, Instagram and Twitter.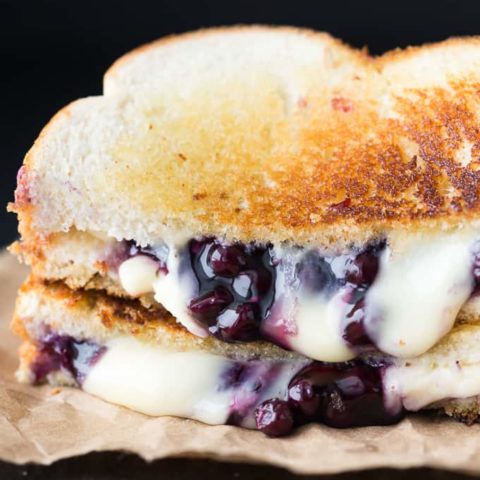 Blueberry Brie Grilled Cheese Sandwich
Dinner or dessert! This sweet grilled cheese recipe is so easy to make with canned blueberry pie filling and super melty brie cheese.
Ingredients
3 tsp butter, softened
2 slices Dempster's Honey Wheat bread
1/8 cup Brie, sliced
3 tsp blueberry pie filling (or blueberry jam)
Instructions
Spread butter on one side of each slice of bread.
On the non-buttered side, add toppings and cover with other slice of buttered bread. The buttered side should be facing outwards.
Heat a skillet to medium-high heat. Grill each side for 2 to 3 minutes or until desired doneness is reached. Cut in half and enjoy hot!
Recommended Products
As an Amazon Associate and member of other affiliate programs, I earn from qualifying purchases.
Nutrition Information:
Yield:

1
Serving Size:

1
Amount Per Serving:
Calories:

349
Total Fat:

20g
Saturated Fat:

11g
Trans Fat:

0g
Unsaturated Fat:

7g
Cholesterol:

48mg
Sodium:

521mg
Carbohydrates:

33g
Fiber:

2g
Sugar:

4g
Protein:

10g