One thing this post proves is that there is more than one way to make a Tater Tot Casserole! I've been trying out a few different varieties of Tater Tot Casserole recipes lately and experimenting in the kitchen with this easy casserole. I love how filling and comforting they are. Plus, they are pretty darn easy to make!
Though Tater Tots are yummy on their own, they are so much better when you add them to a casserole. The sky is the limit on what you can create. I've created several recipes already on this blog and plan to do more since I know how much people love them. They aren't diet friendly, that's for sure, but when you are craving comfort food, they hit the spot.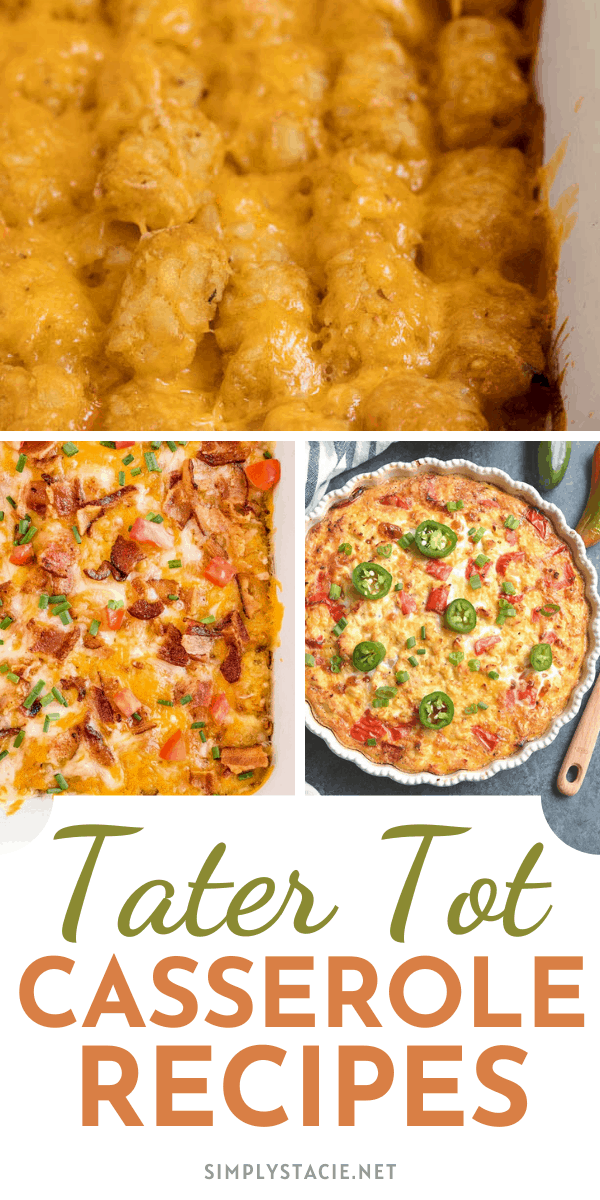 I've rounded up some mouthwatering Tater Tot Casserole recipes for you to enjoy. Deciding which one to make first won't be an easy decision….but it will be a delicious one!
Which Tater Tot Casserole is your favourite?
Mouthwatering Tater Tot Casserole Recipes
Tater Tot Casseroles are delicious comfort food. They are easy to make, come in a wide variety of flavors and are filling!