Mac and Cheese Cups
When it comes to appetizers, Mac and Cheese Cups are the stars of the night.
I may have something to confess, I have a little addiction for mac and cheese. Yes, the cheesy melty homemade one. For me, it's comfort food at its finest and there's nothing else that can be better than that.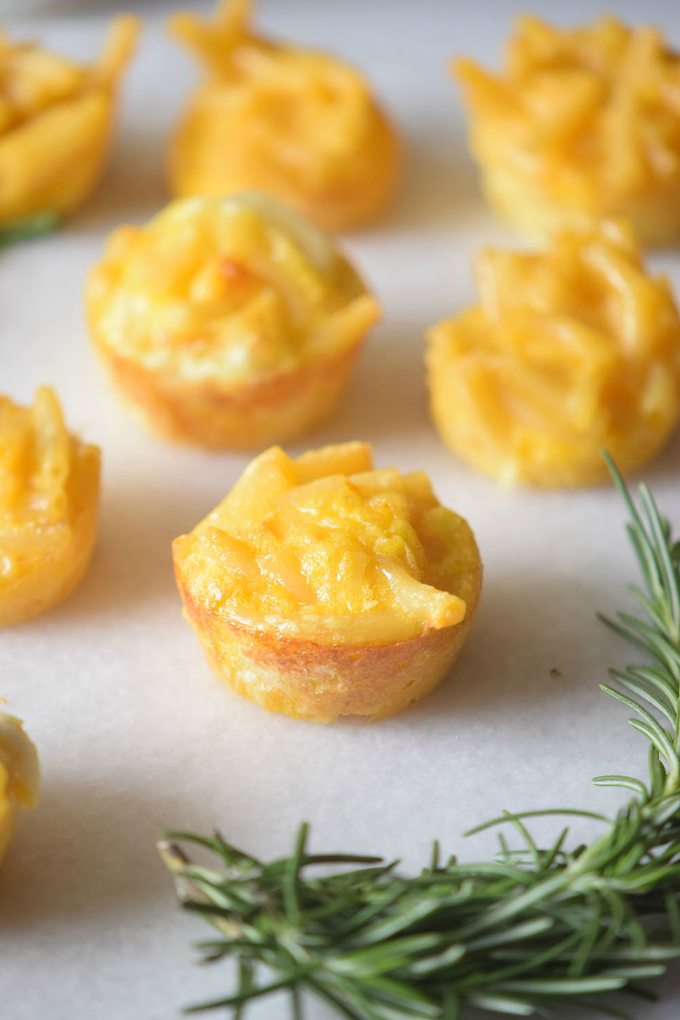 And with the holiday season quickly approaching and all the parties, gatherings and get together that are around the corner, I was brainstorming for some appetizer ideas. The thing is I have a couple of requirements, it needs to be something easy, it needs to be a total mind blowing crowd favorite, and it needs to be made with things that I already have on hand or I normally use (because nothing is worst than having to purchase something you never use and then having leftovers).
And after countless hours of Pinterest in the name of research I was not quite there yet. Sure I found some delicious ideas, but nothing like what I was looking for. That's when it hit me: Mac and Cheese Cups! So I went to the kitchen, tested a couple of recipes, did a couple of tweaks, ran a taste test with family and some neighbors to make sure, and then cooked some more. The result is this mind blowing good recipe that's not only incredibly delicious but also completely fool proof. It's also party ready so what else can a girl ask for?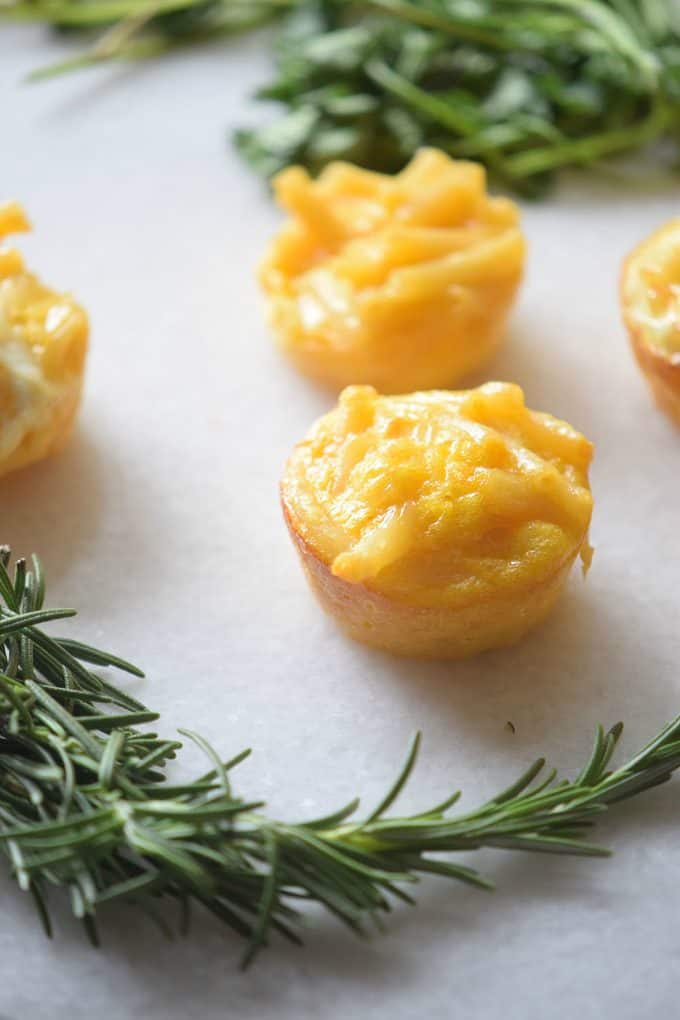 The recipe is incredibly easy to follow and straightforward I could spend my day saying that but seriously, check it out. There aren't a lot of ingredients. There are definitely no crazy steps and there are no secrets. Once your cups are done you can also top them with some bacon, or add some grated cheese on top but all in all, they are delicious on their own.
Guest post by Ana at Carmela POP.
Mac and Cheese Cups
Yield: 12
Prep Time: 10 minutes
Cook Time: 20 minutes
Total Time: 30 minutes
A little bite of comfort food!
Ingredients
1 cup macaroni
1 cup cheddar cheese
2 tbsps milk
1 tbsp butter
1 tbsp cream cheese
2 tbsps parmesan cheese
Salt to taste
Instructions
Preheat oven to 400F.
In a pot, boil salted water and cook the macaroni as package instructed.
Remove from heat, drain, and place it in a bowl.
Stir in the cheddar cheese, milk, butter, cream cheese, and parmesan cheese.
Spray non-stick cooking spray over a muffin tin.
Fill with the macaroni cheesy mix, and place it in the oven for about 15 – 20 minutes.
Remove from the oven, serve and enjoy.
Recommended Products
As an Amazon Associate and member of other affiliate programs, I earn from qualifying purchases.
Nutrition Information:
Yield: 12
Serving Size: 1
Amount Per Serving:
Calories: 74
Total Fat: 5g
Saturated Fat: 3g
Trans Fat: 0g
Unsaturated Fat: 2g
Cholesterol: 15mg
Sodium: 143mg
Carbohydrates: 4g
Fiber: 0g
Sugar: 0g
Protein: 3g