Cauliflower Bake is a cheesy and impossibly easy casserole! Even cauliflower haters love this yummy recipe.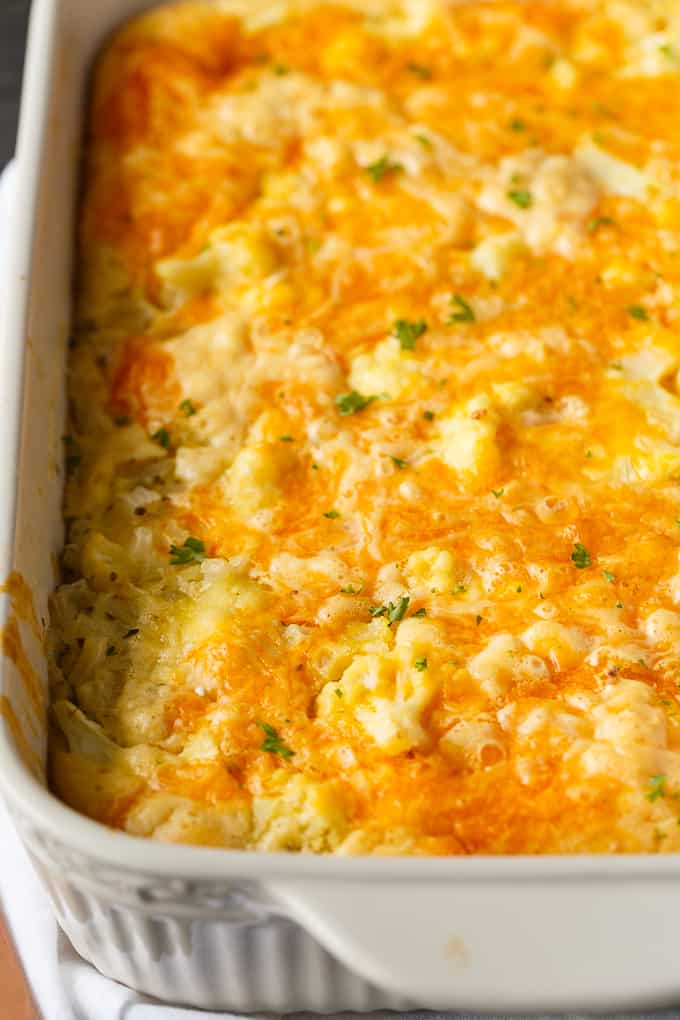 Cauliflower Bake
Have you heard of Impossible Pies made with Bisquick? This delicious Cauliflower Bake is like that, but instead includes cauliflower and is in casserole form. It's super easy to whip up and everyone always raves about how good it is!
I served this Cauliflower Bake alongside steak a few weeks ago at a little BBQ get-together we were having. My guests loved it – even the cauliflower haters! That's when you know you have a winning recipe when you can make a hater a lover.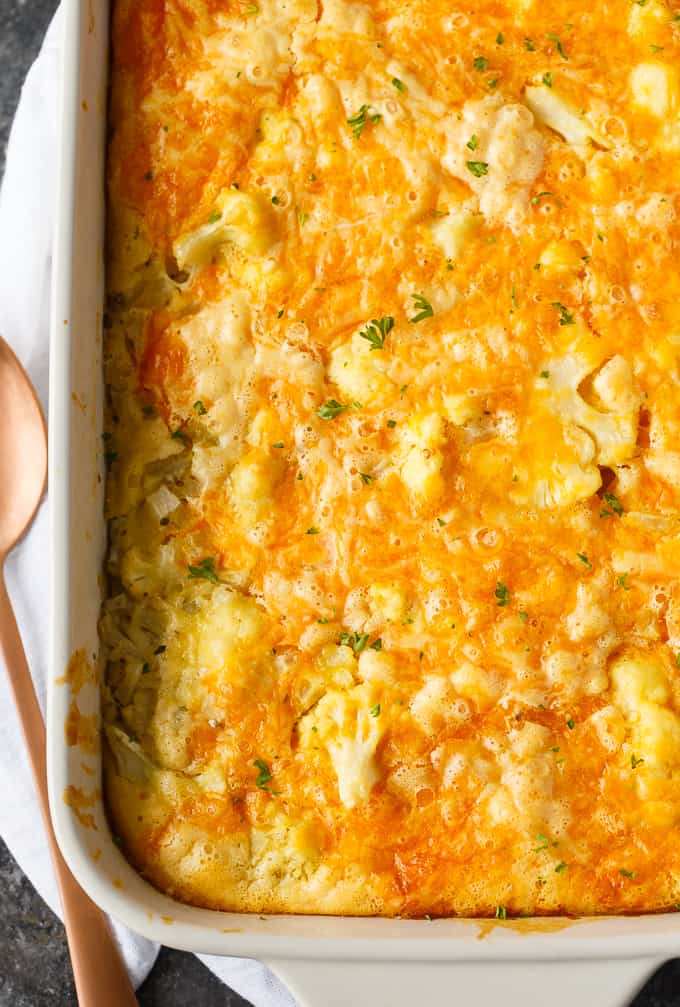 The hardest part about this recipe is chopping the cauliflower. It's smooth sailing after that. Easy recipes are my jam.
Leftovers taste even better. I heated up a piece in the microwave the next day and it was still yummy. This recipe is a definite keeper.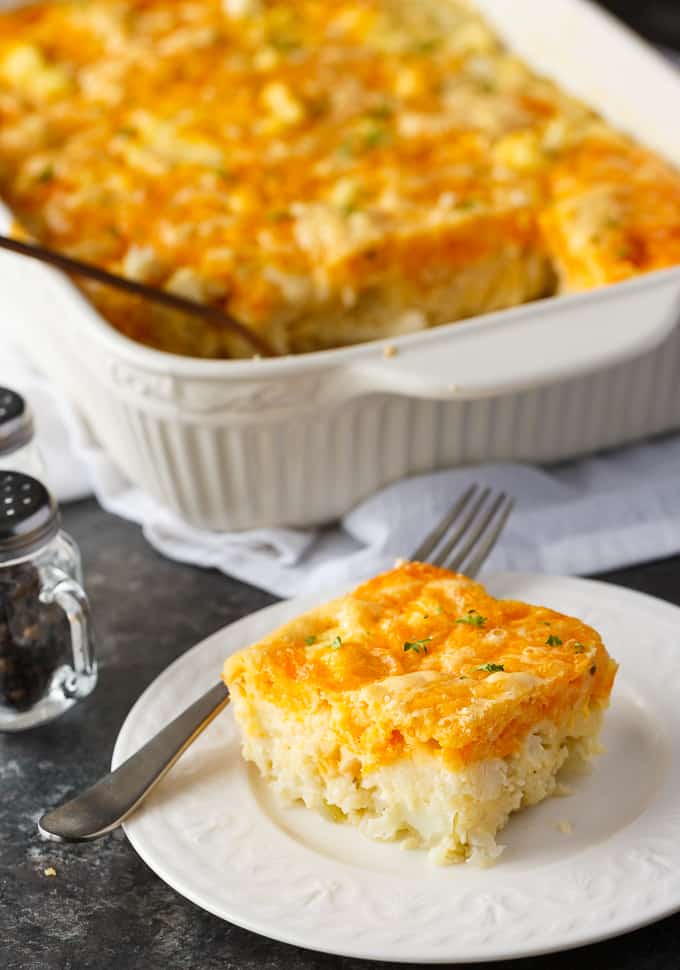 Cauliflower Bake Ingredients
You'll need one head of cauliflower cut into florets for this recipe. My only complaint about cauliflower is the price. It seems to be going up and up where I live. Still love it though!
The only other veggie you need is onions. I like sweet onions the best, but any onion you have on hand should be fine.
Other ingredients include butter, oregano, garlic, eggs, Bisquick, milk and cheddar cheese. I also used chopped parsley for the garnish, but you could leave that out if you want.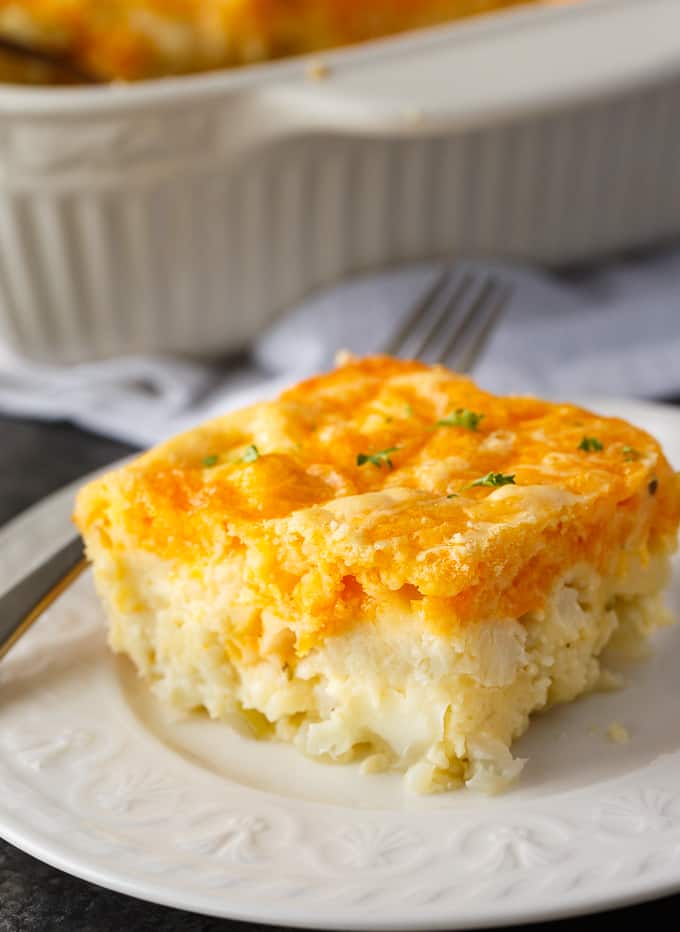 How to Make Cauliflower Bake
Start by melting butter in a skillet over medium heat. Then, add the cauliflower florets, onions, oregano and garlic. Cook for 5 to 7 minutes, or until veggies are softened. Spread the mixture in a 9×13 ungreased casserole dish.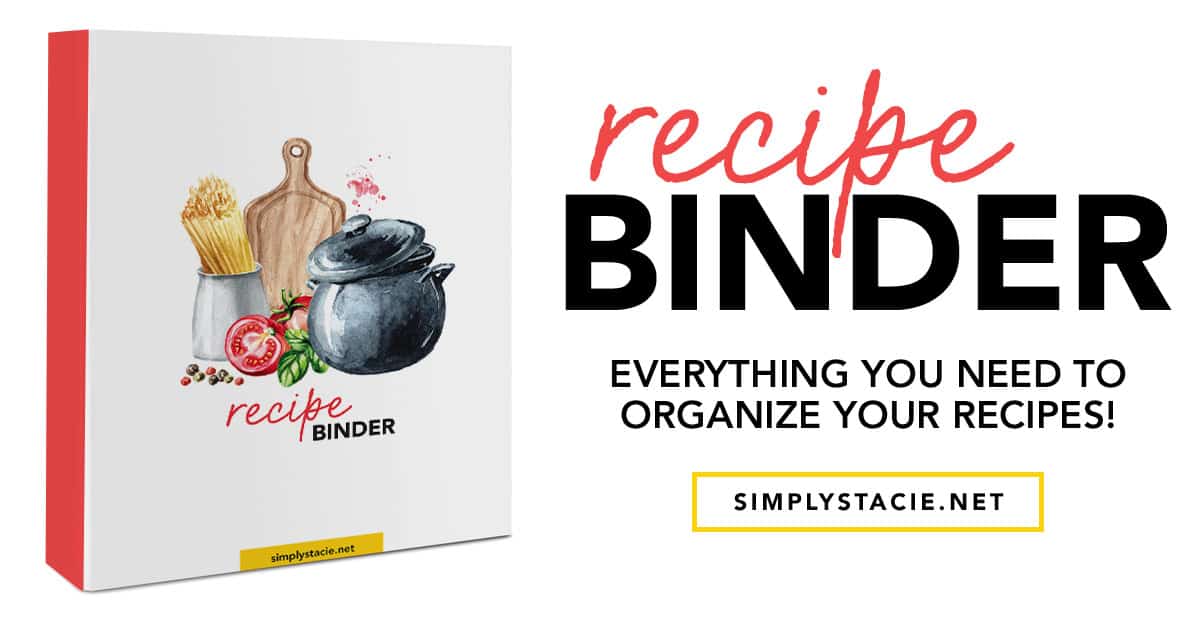 In a bowl, whisk eggs, Bisquick, milk and cheese. Pour over the veggies in the casserole dish.
Bake for 40 minutes at 350F. Remove from the oven and sprinkle with chopped parsley if you wish.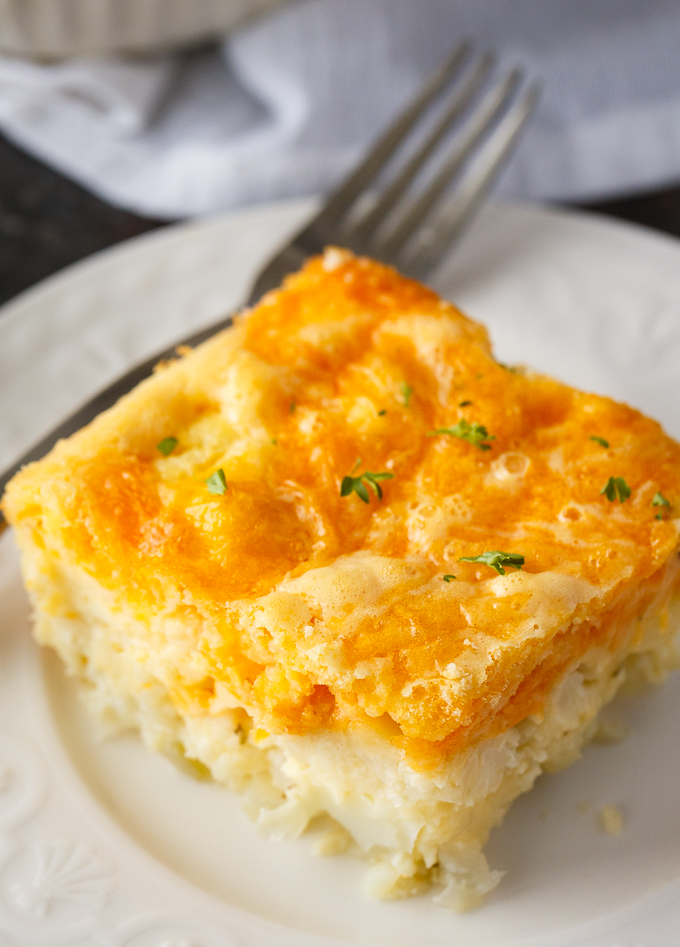 Helpful Kitchen Tools
These kitchen tools will help you prepare this recipe.
This post contains affiliate links.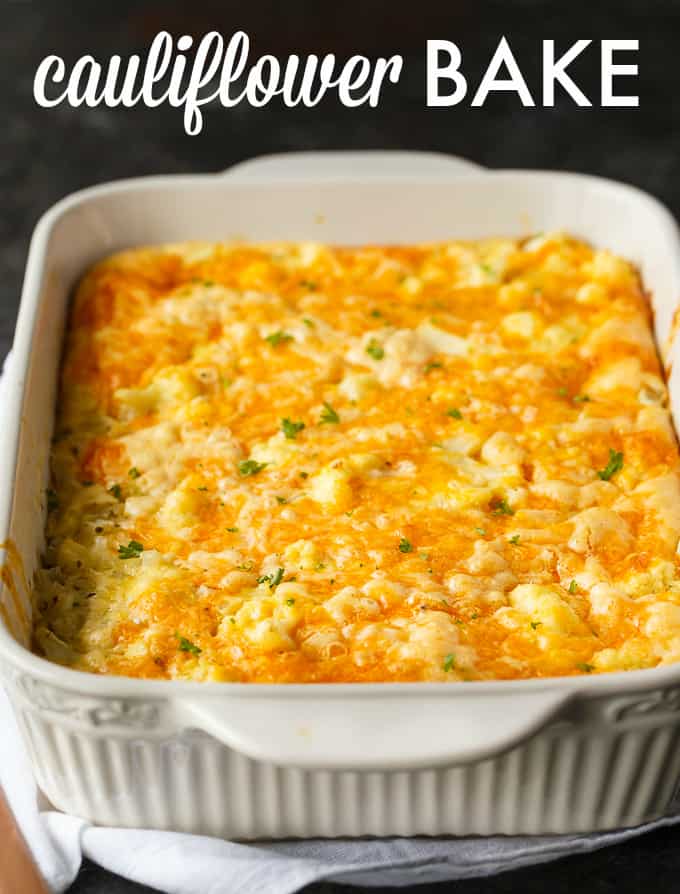 Can You Freeze Cauliflower Bake
Yes, you can freeze Cauliflower Bake. Simply bake it first and then cover it and put it in the freezer. Eat within 3 months.
What to Serve with Cauliflower Bake
Cauliflower Bake can be served as a standalone main dish alongside a tossed garden salad.
You could also serve as a yummy side dish beside beef, pork or chicken.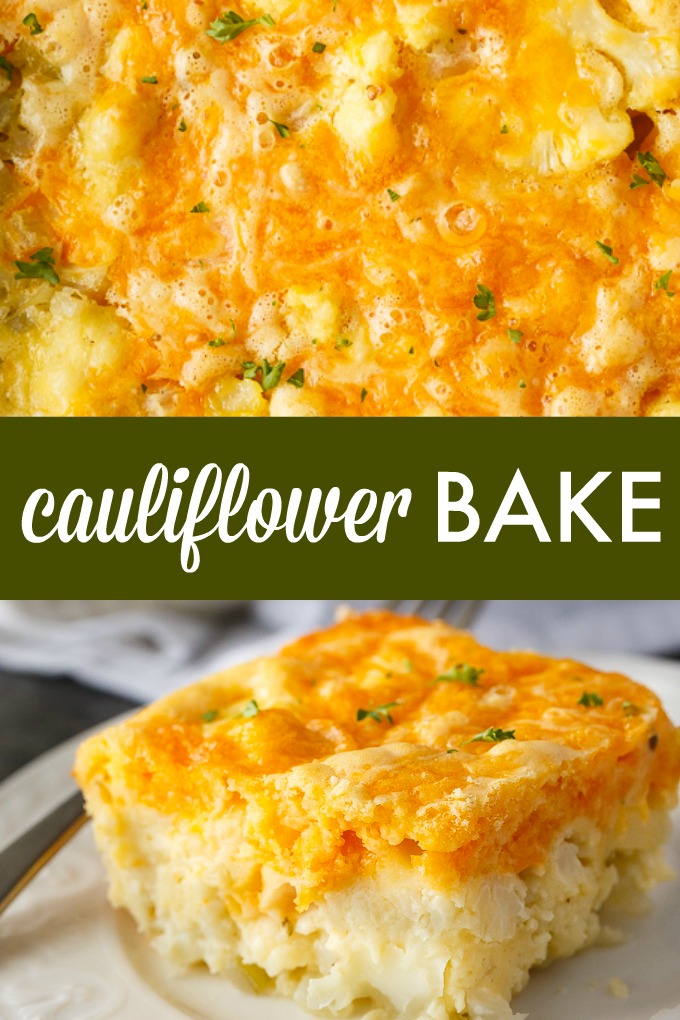 Cauliflower Recipes
Love cauliflower? Check out these mouthwatering recipes.
Are you a fan of cauliflower recipes?

You'll also enjoy this Mashed Cauliflower.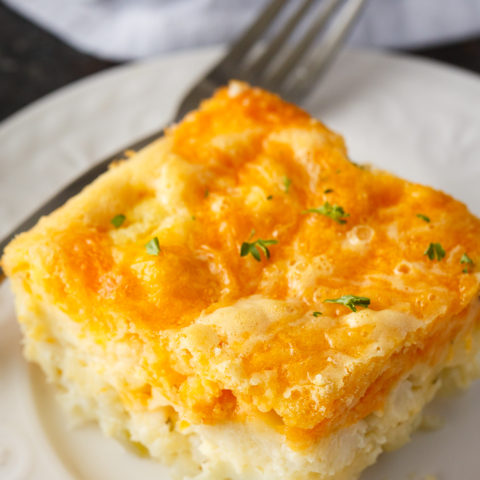 Cauliflower Bake
Cauliflower, cheese and a convenient biscuit mix make a fantastic side dish. Even those that don't love cauliflower will love this one!
Ingredients
1 head cauliflower, cut into florets
1 cup onions, chopped
3 tbsp butter
1 tsp oregano
2 cloves garlic, minced
6 eggs
1 1/2 cups Bisquick
1 cup milk
2 cups cheddar cheese, shredded
Chopped parsley, for garnish, if desired
Instructions
Preheat oven to 350F.
Melt butter in a skillet over medium heat. Add cauliflower, onions, oregano and garlic. Cook for 5 to 7 minutes, or until veggies are softened. Spread mixture in a 9x13 ungreased casserole dish.
In a bowl, whisk together eggs, Bisquick, milk and cheese. Pour over veggies.
Bake for 40 minutes. Sprinkle with chopped parsley.
Recommended Products
As an Amazon Associate and member of other affiliate programs, I earn from qualifying purchases.
Nutrition Information:
Yield:

8
Serving Size:

1 piece
Amount Per Serving:
Calories:

349
Total Fat:

22g
Saturated Fat:

11g
Trans Fat:

0g
Unsaturated Fat:

9g
Cholesterol:

182mg
Sodium:

588mg
Carbohydrates:

23g
Fiber:

3g
Sugar:

6g
Protein:

16g