Cheese Chips
Is a "recipe" with one ingredient really a recipe? I don't know the answer to that, but I'm still sharing these yummy Cheese Chips I made anyways!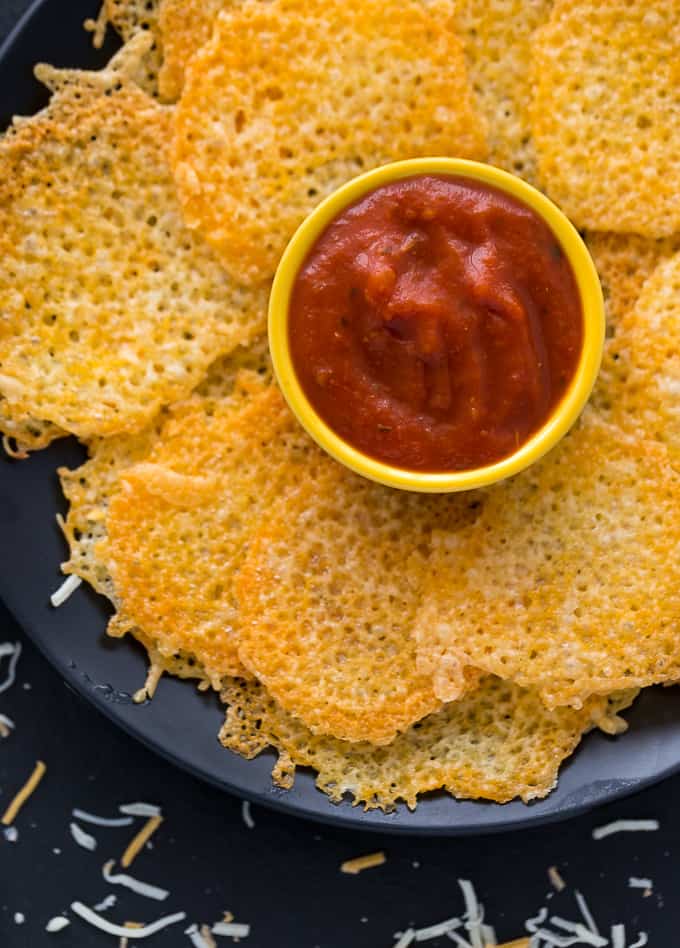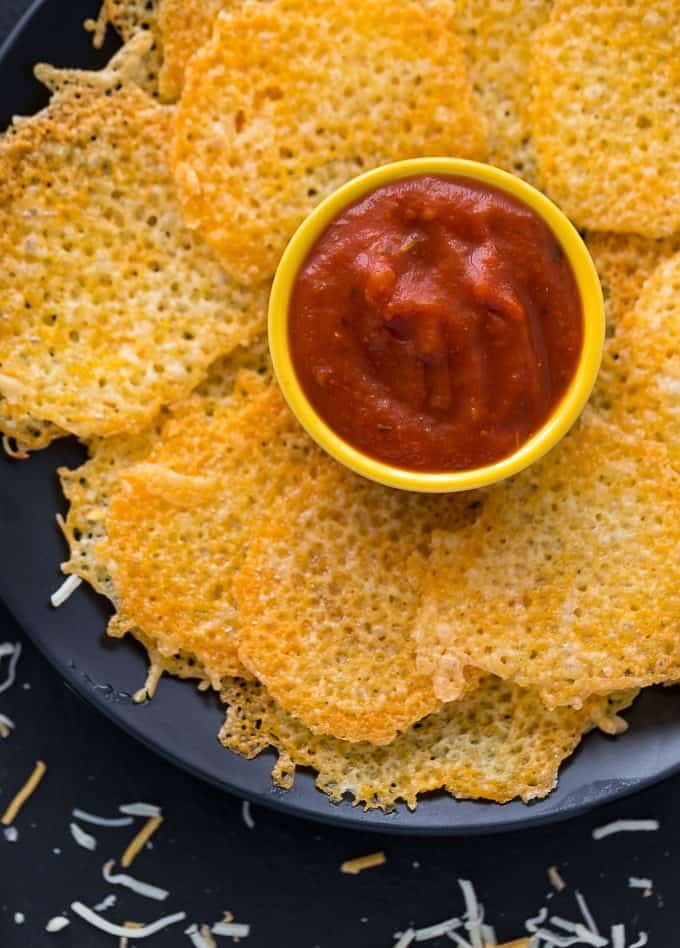 I experimented with a variety of cheese to find the best one for this recipe. My favourite is the shredded Mexican cheese you buy in the bag. I found it made the crispiest cheese chips out of all the cheese I tried.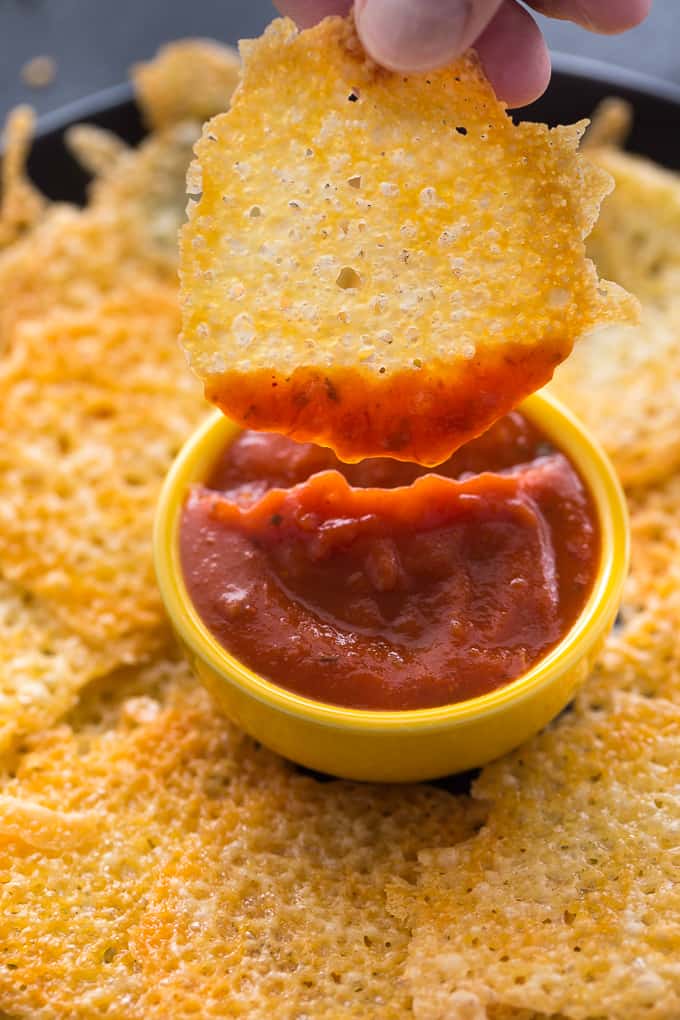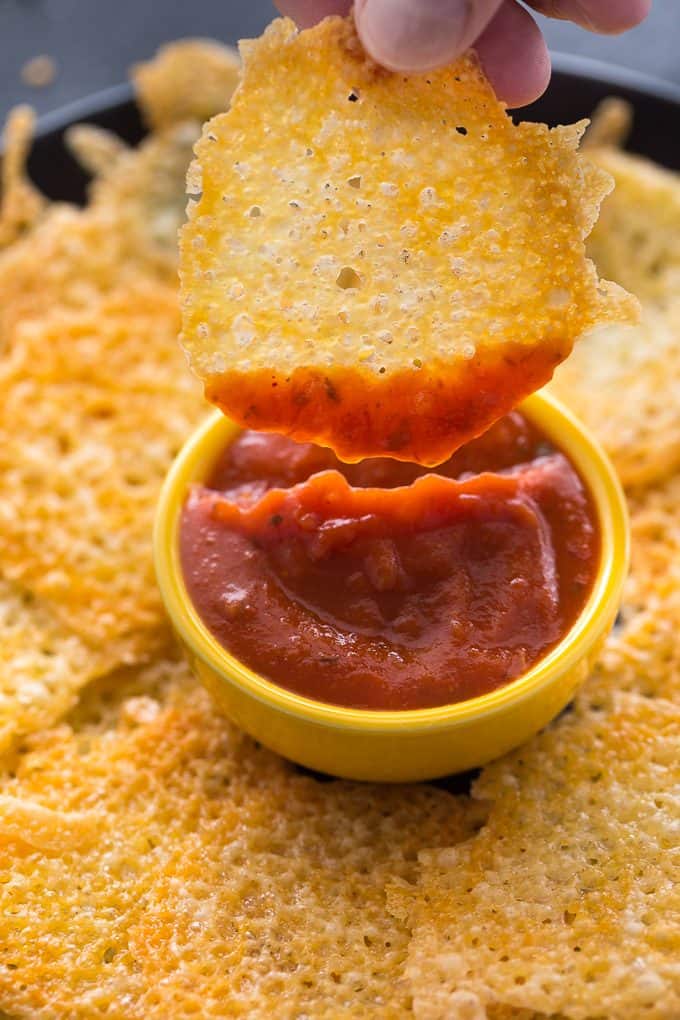 Place a piece of parchment paper on a baking sheet and put your little mounds of shredded cheese evenly spaced on top. Bake for about 5 to 7 minutes, depending on your oven. You'll want them to start looking a little crispy so they'll keep their shape. If you overcook, it's not really a big deal. You'll just have a crispier chip. Just be careful to not burn them as they do bake quickly!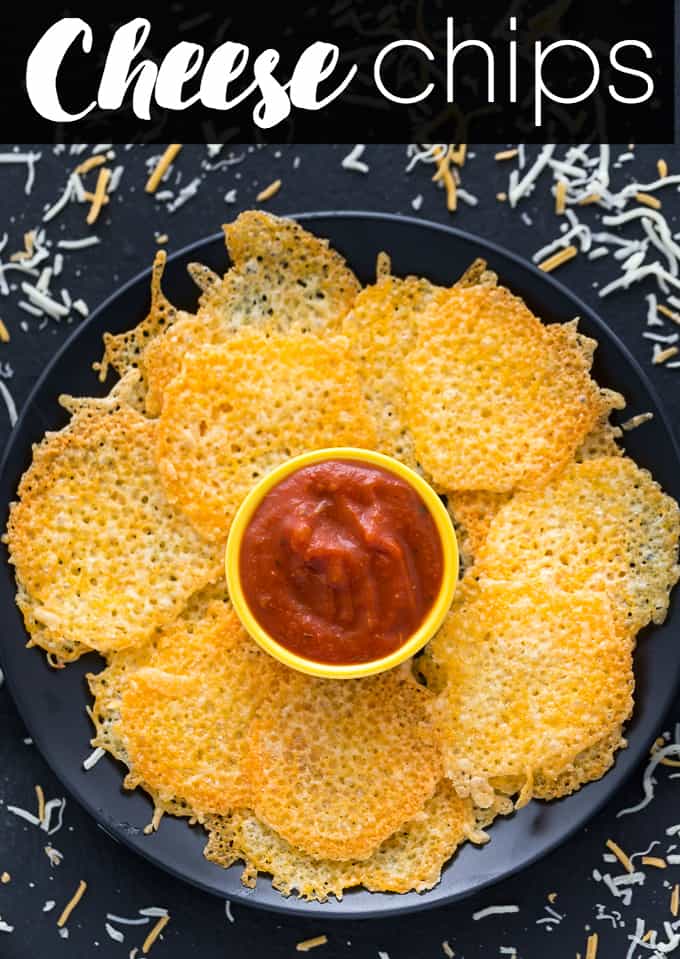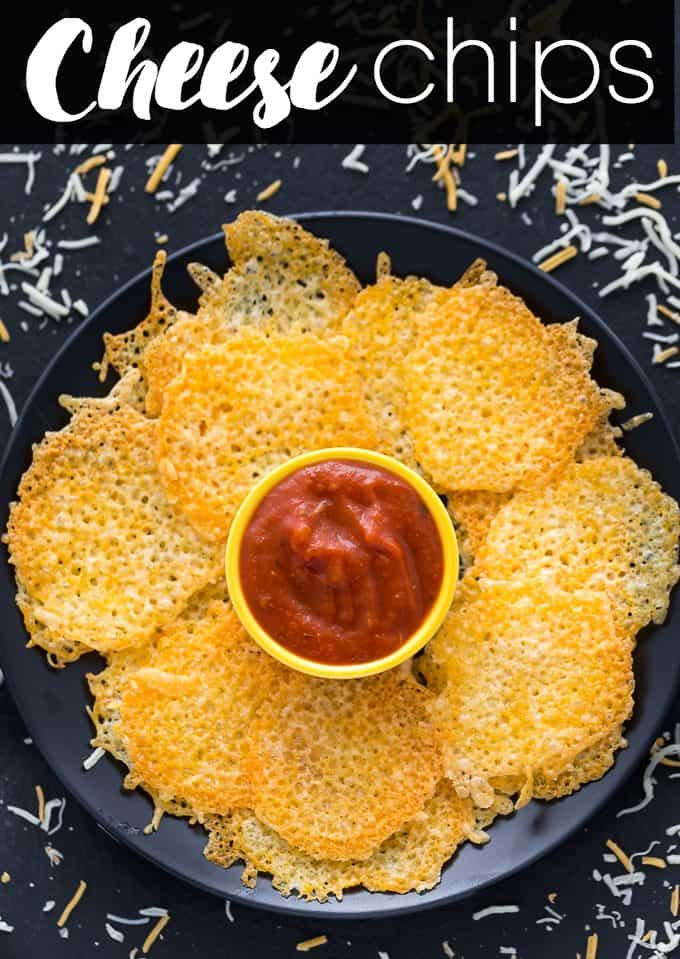 Cheese chips are a fabulous snack for people following a low carb diet. Serve them with some pizza dip and you have a mouthwatering snack!
Though I've making this recipe for a while now, I discovered another easy recipe to enjoy using a different kind of cheese. Parmesan Crisps are equally delicious, low carb and super easy to make.

For more low carb recipes, check out my Buffalo Popcorn, Chicken and Egg Ramekins, Asian Chicken Lettuce Wraps and Cauliflower Rice Enchilada Bowl. You might also like these Air Fryer Mozzarella Balls.
Have you ever tried cheese chips?
Yield: 24 chips
Cheese Chips
Delicious and so darn easy to make! This yummy appetizer is perfect for people following a low carb lifestyle.
Ingredients:
1 1/2 cups shredded cheese
Directions:
Preheat oven to 375F. Lay a piece of parchment paper on two baking sheets.
Add cheese to baking sheet, about 1 tablespoon per chip. Make sure to leave enough room in between them so they aren't touching.
Bake for 5 to 7 minutes, or until starting to crisp. Remove from heat and let cool about 5 to 10 minutes. Carefully remove from baking sheet and serve with your favourite dip. I like them with pizza sauce.
I've experimented with different types of cheese. Parmesan works great, but my favourite is the shredded Mexican cheese that comes in a resealable bag.