Mini Rum Butter Cinnamon Rolls
I was planning on making Caramel Cinnamon Rolls, but changed my mind last minute. Food Basics had all their extracts on sale and I ended up buying one of each. I couldn't help myself and besides, it was a sale. I had recipe ideas dancing in my head. I started out with the rum extract and wanted to make something with rum butter. I'm not a big drinker and don't have any rum in the house. If you do, you could use rum or buy some rum extract like I did.
I was so happy with how this recipe for Mini Rum Butter Cinnamon Rolls turned out. It was pretty easy to make too! My dough was two packages of Pillsbury Crescent Rolls to save time. I use Pillsbury products all the time in recipes. And no, I'm not a paid spokesperson!
These guys are "mini" bite sized treats! Rolled up inside is a sweet blend of cinnamon and brown sugar. Then they are baked in a luscious rum butter sauce. Oh. my. They are sticky so have some paper towel close by.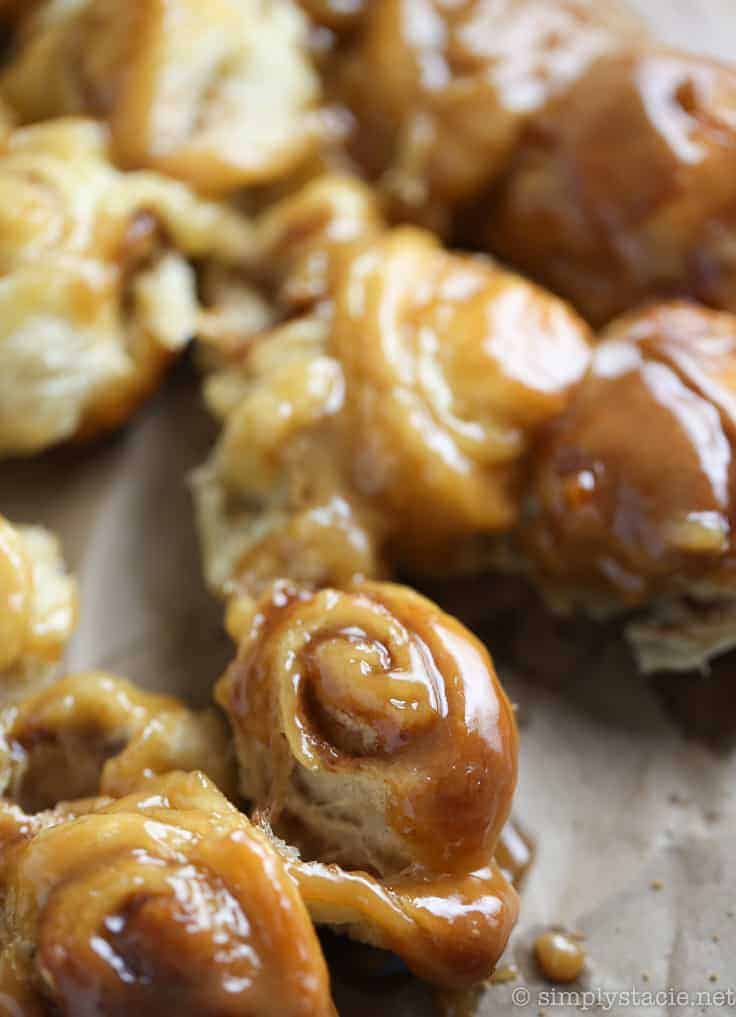 I like mine nice and saucy! Eat them fresh out of the oven (but let them cool just a tad first)!
If you wanted to substitute, real rum for the rum extract, follow the directions listed on this site, Just a Pinch Recipes. They list how much to use if you are using dark rum or light rum.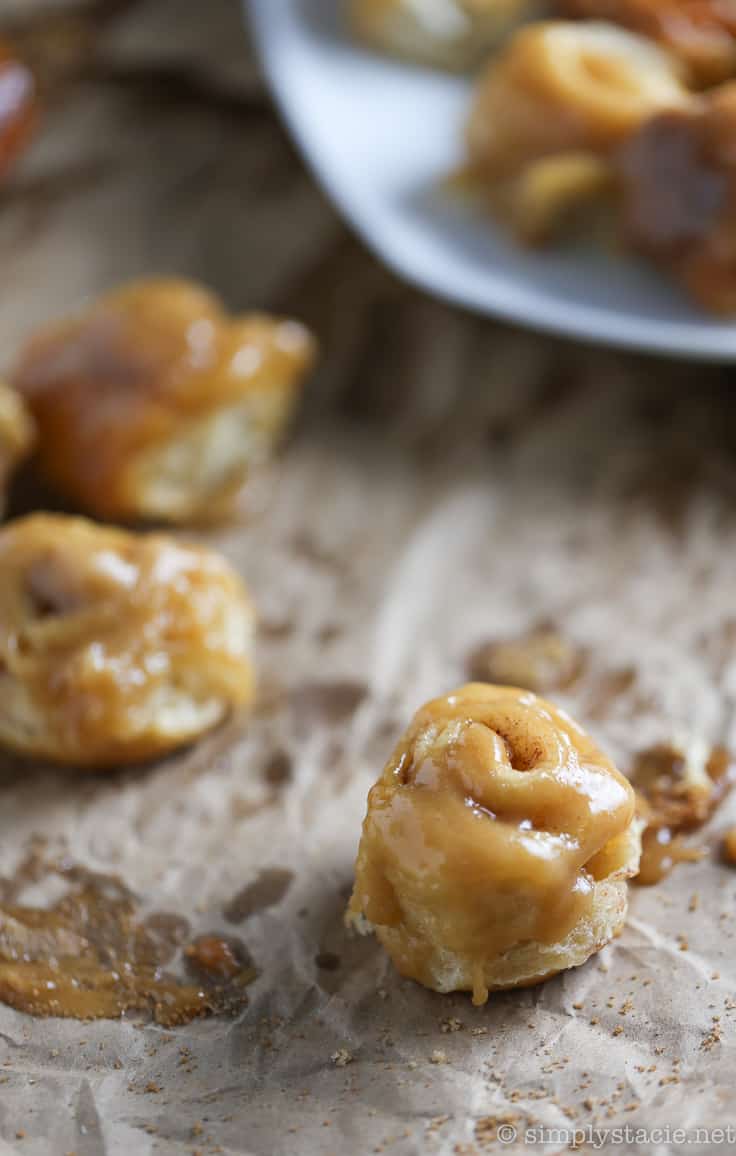 Add this recipe to your holiday baking list for a yummy cinnamon roll twist. I'm a poet and didn't know it…
I'd love to hear if you have any recipes using rum extract. I'm looking for more ways to use it!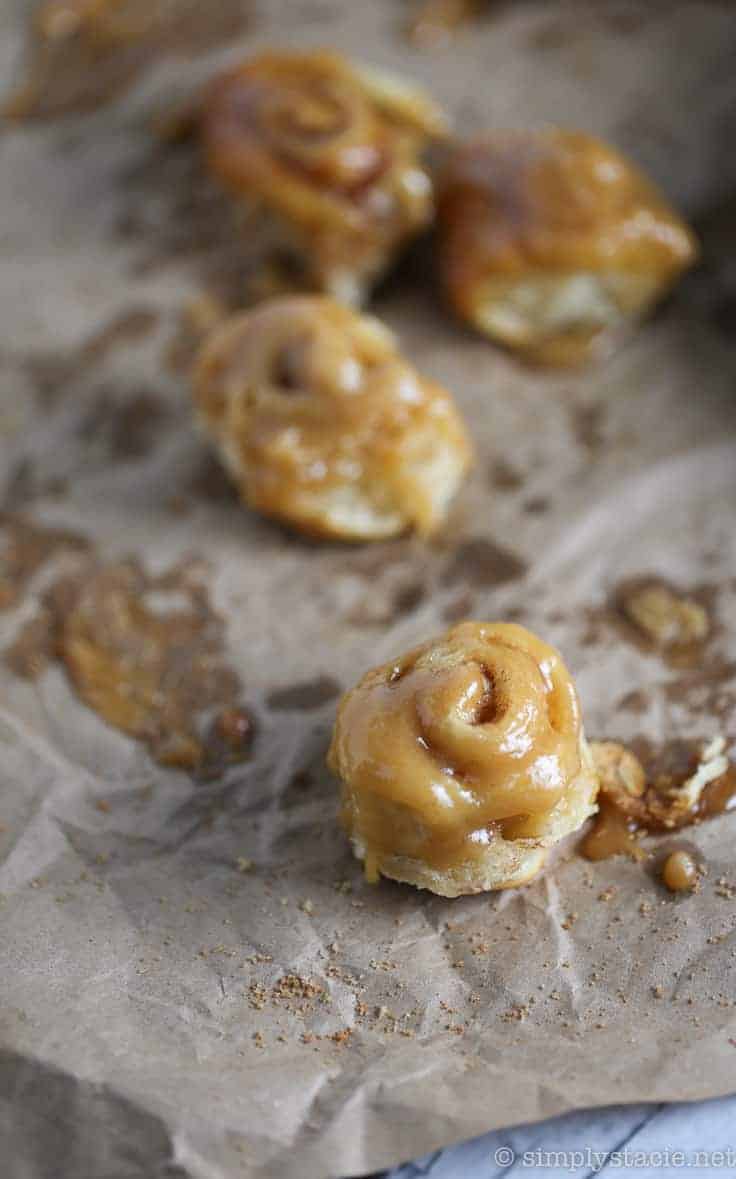 For more cinnamon roll recipes, try my Cheesecake Stuffed Cinnamon Rolls and Biscoff Cinnamon Roll Cheesecake.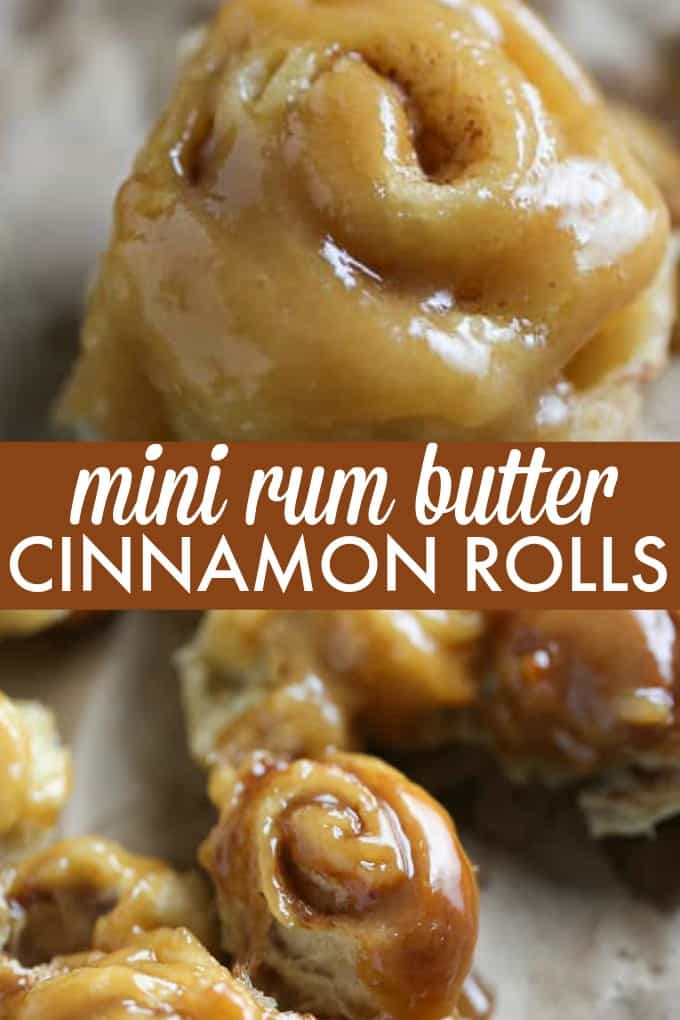 Yield: 6
Mini Rum Butter Cinnamon Rolls
You will LOVE these "mini" bite sized treats! Picture sweet cinnamon rolls baked in a luscious rum butter sauce. Oh my.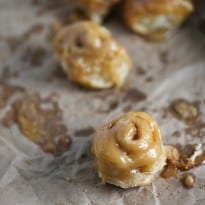 Ingredients:
2 tubes refrigerated crescent rolls
2 tsp brown sugar
1/2 tsp cinnamon
Rum Butter Sauce
1/4 cup butter
3/4 cup brown sugar
1/2 cup whipping cream
1 tsp rum extract
Directions:
Melt butter in a small saucepan over medium heat. Stir in brown sugar and cook for about 3 minutes, stirring constantly.
Remove saucepan from heat and stir in whipping cream. Return to heat and bring to a boil while continuing to stir. Once boiling reduce heat to medium and stir until thickened, about 5 minutes.
Remove from heat and stir in rum extract. Pour mixture into a greased 9-inch pie plate. Set aside.
Mix brown sugar and cinnamon in a small bowl.
Separate the crescent roll dough into eight rectangles. Sprinkle brown sugar and cinnamon evenly over each piece of dough. Roll up dough starting on the shorter side.
Cut dough into one-inch pieces. Place rolls in the prepared dish.
Bake in a preheated 375F oven for 15 to 18 minutes or until golden brown.
Remove from oven and let cool a minute or two before flipping onto a plate. Serve hot.