Little did I know when I made my slow cooker recipe for Cabbage Roll Soup that it would become one of the most popular recipes on my site! I guess people like their cabbage rolls. The recipe is way easier than cabbage rolls, but still captures the same flavours. It's made in the slow cooker so it's super simple to prepare. I love cabbage rolls, but was never very good at making mine look pretty.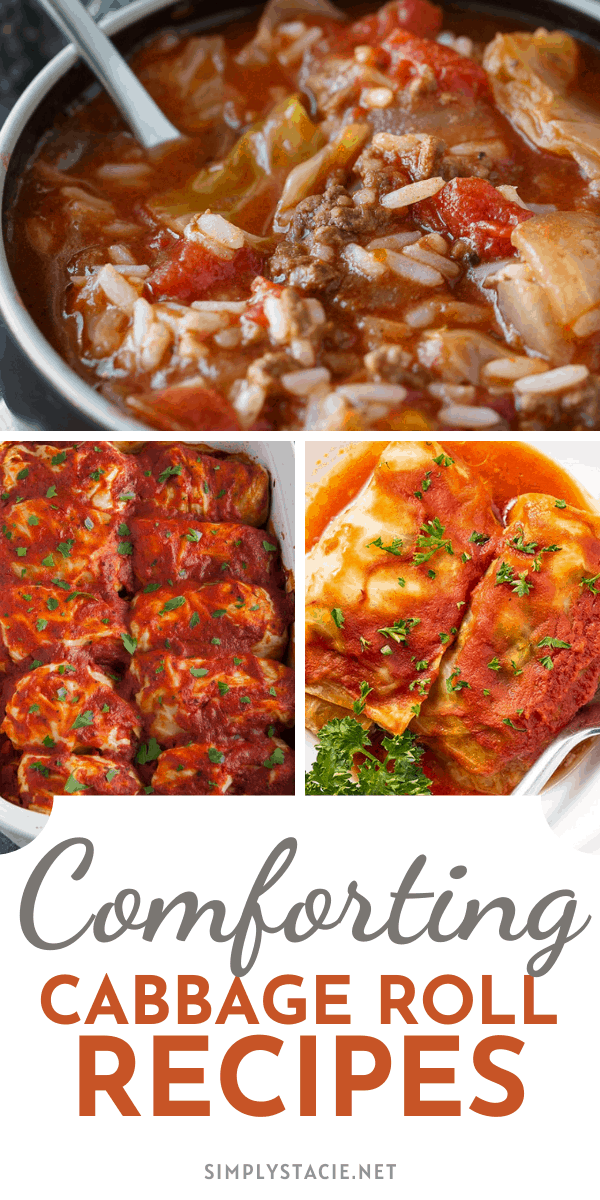 With the cooler weather upon us, people are looking for comfort foods. Since it appears folks love cabbage rolls, I'd find a bunch of cabbage roll and cabbage roll inspired recipes to share! Yes, my soup is on the list too 🙂
Did any recipes catch your eye?
Comforting Cabbage Roll Recipes
These cabbage roll and cabbage roll inspired recipes are the perfect comfort food to make during the colder weather.