Pizza Stuffed Chicken
I like chicken on my pizza. But what about pizza in your chicken? Oh yes, we are going there! Meet Pizza Stuffed Chicken! Is your mouth watering yet because mine sure is!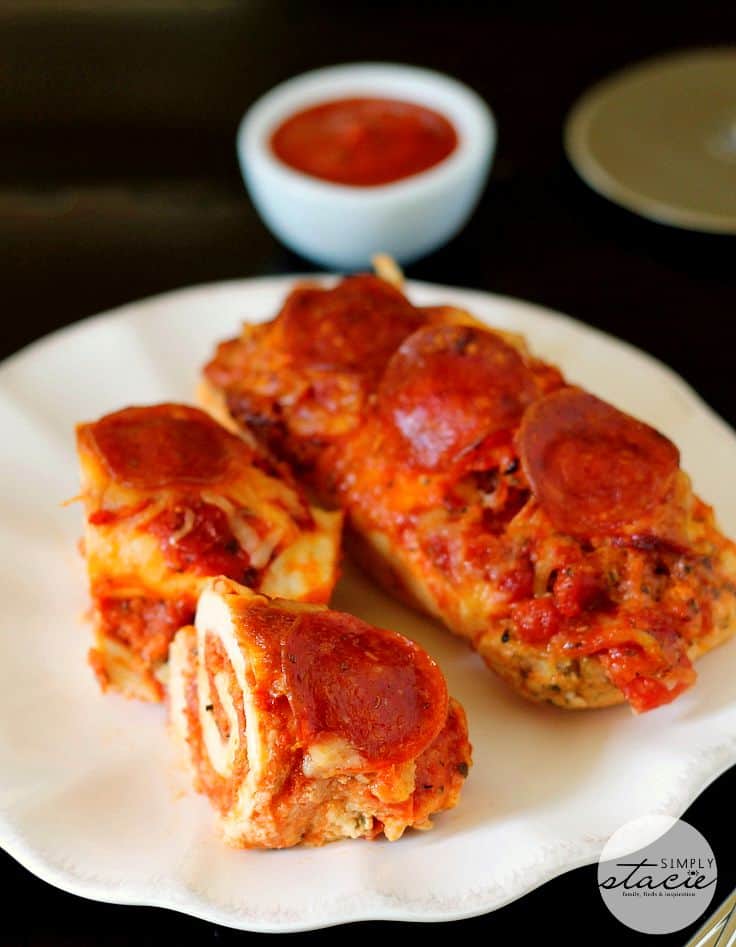 Pizza Stuffed Chicken
Be creative with your toppings! In this recipe, I kept to the classic pizza toppings of pepperoni, sauce and cheese. Some other ideas that would be tasty are bacon, peppers, mushrooms and olives. Who cares if it's a little messy! Keep some paper towel or napkins close by just in case. Better yet, wear a bib!
Serve it over some pasta with a little extra marinara sauce. I normally keep my meals low carb so I'd eat on its own or serve it with some zoodles (zucchini noodles). It's a versatile recipe and would go with many side dishes!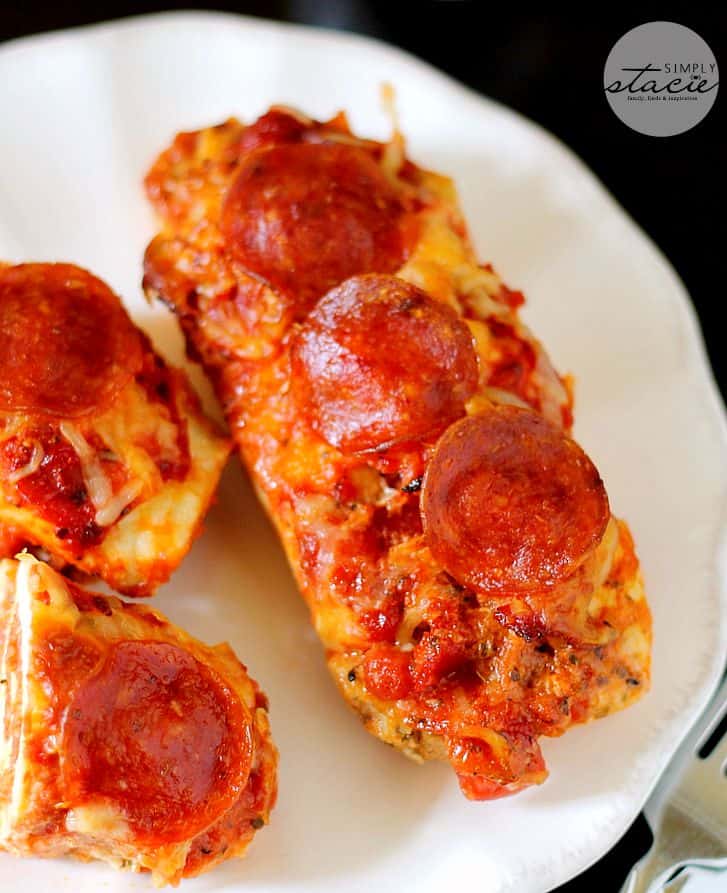 Surprise your family with a batch of Pizza Stuffed Chicken for dinner. It's both different and familiar at the same time. I love these fun pizza twists!
Yield: 4 to 5
Pizza Stuffed Chicken
A mouthwatering recipe for Pizza Stuffed Chicken. Picture chicken breasts stuffed with your favourite pizza toppings and baked to perfection.
Ingredients:
4 boneless skinless chicken breasts, pounded thin
1 cup marinara sauce, divided in halves
2 tsp Italian seasoning
½ cup pepperoni (about 40), chopped
12 pepperoni, left whole
¾ cup mozzarella cheese, divided
¼ cup Parmesan cheese, grated
Directions:
Preheat oven to 400 F. In a bowl, combine ½ cup marinara, Italian seasoning, ½ cup chopped pepperoni, ¼ cup mozzarella cheese, and ¼ cup Parmesan cheese; mix to combine. Set aside.
With your pounded chicken breasts laid out in front of you, spread about ⅓ cup (just eye ball it and divide marinara mixture into fourths) sauce mixture on each breast. Carefully roll it up, using a toothpick to secure if necessary (this will be messy!); repeat for all breasts. Place rolled chicken breasts into an 8×8 or 9×9 square baking dish (they will likely be touching which is fine).
Pour remaining ½ cup marinara sauce over the top of the chicken, sprinkle leftover mozzarella cheese, and then top with a couple pepperonis on each breast (I used 3 on each).
Place into oven and bake for 50-60 minutes. Slice in half or into thinner spirals and serve.
Delicious over pasta or on it's own!