Mustard Chicken
What is your favourite cut of chicken? Though I'm fond of all varieties, I tend to lean towards chicken breasts. I always have a few packages of boneless, skinless chicken breasts on hand. They are like a canvas just waiting for you to add your own unique twist or in this case, flavour. I like recipes that have simple, easy to find ingredients. This recipe for Mustard Chicken is definitely one of those meals!
Mustard Chicken
Here we have juicy, perfectly seasoned chicken breast topped with a creamy mustard sauce. The sauce tastes delicious paired with your veggie side dishes like steamed asparagus or broccoli.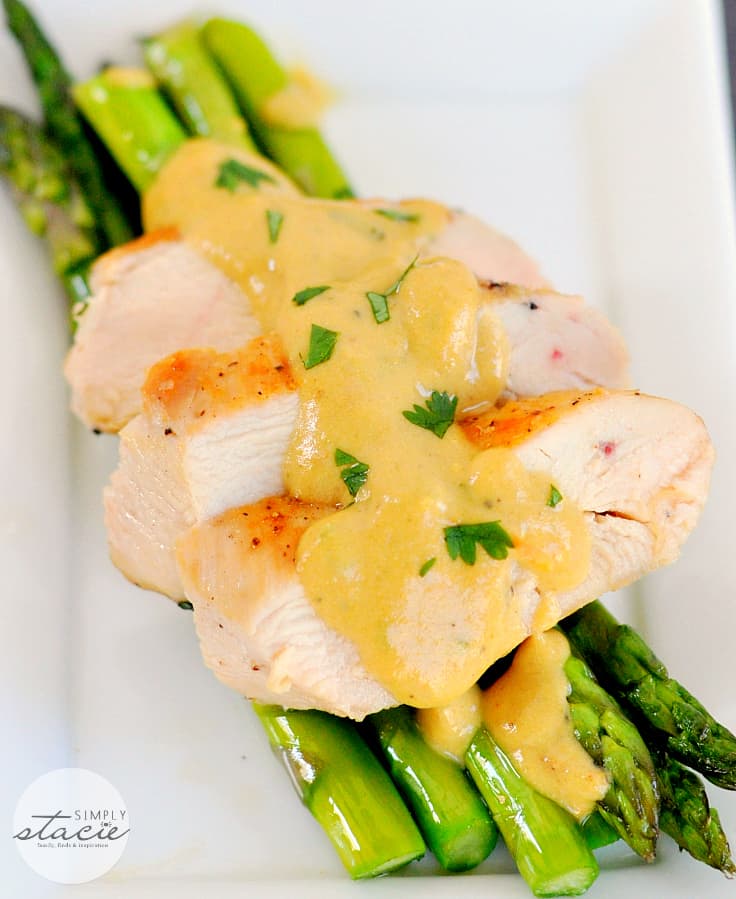 Use some fresh tarragon if you have it. If not substitute in dried tarragon, but I'd only use about 1/4 tsp instead.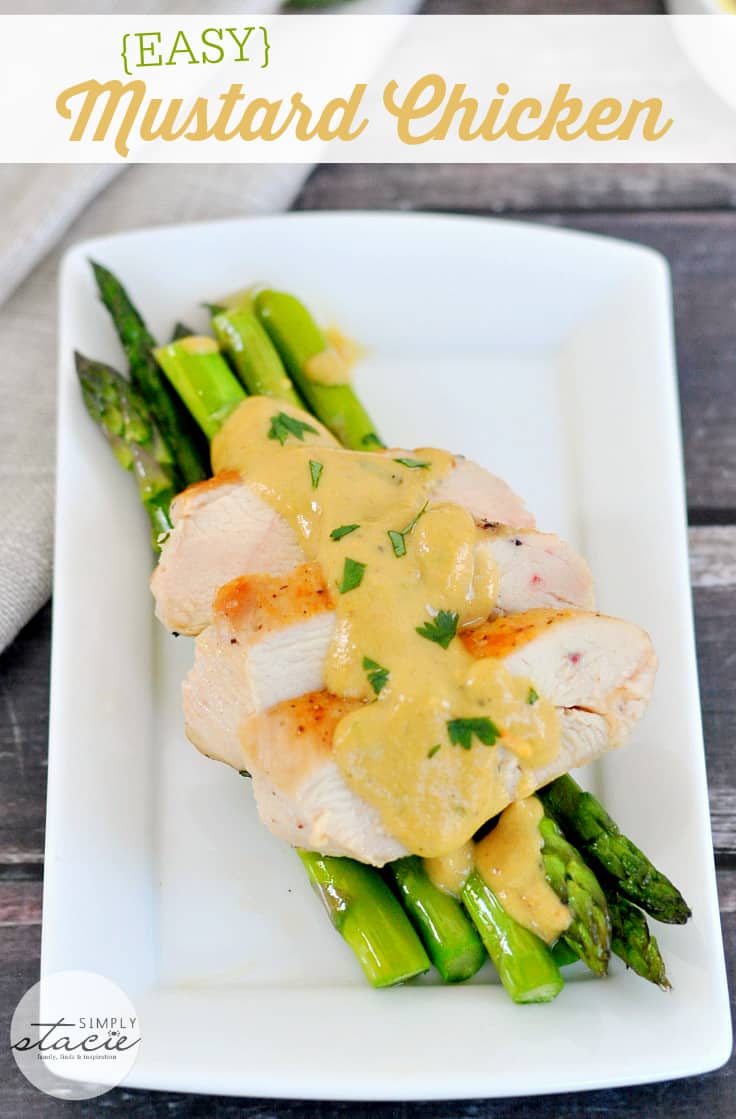 Impress your family with a restaurant quality meal without the hefty price tag! If you need to feed more people, just double (or triple) the recipe. This would be a great main dish to serve at a dinner party!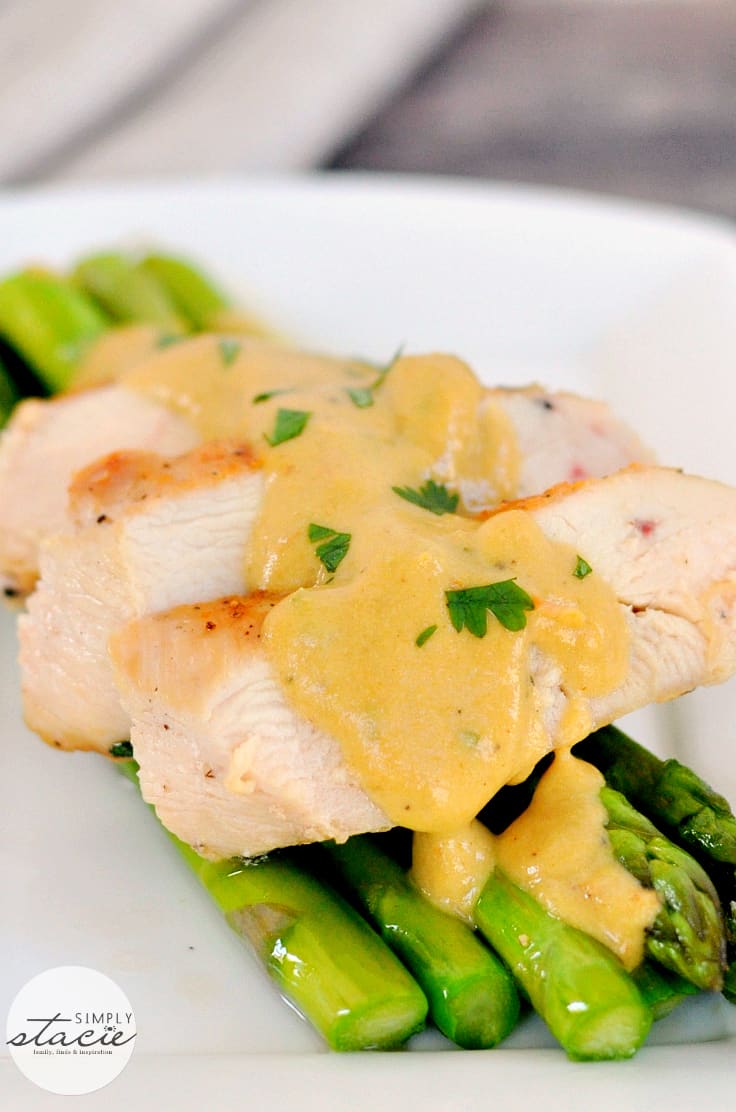 For another tasty mustard recipe, check out my Brown Sugar Dijon Pork Tenderloin. I also have a number of easy chicken recipes you might enjoy like Lemon Herb Slow Cooker Chicken, Cheesy Chicken and Broccoli and Creamy Chicken & Rice Casserole.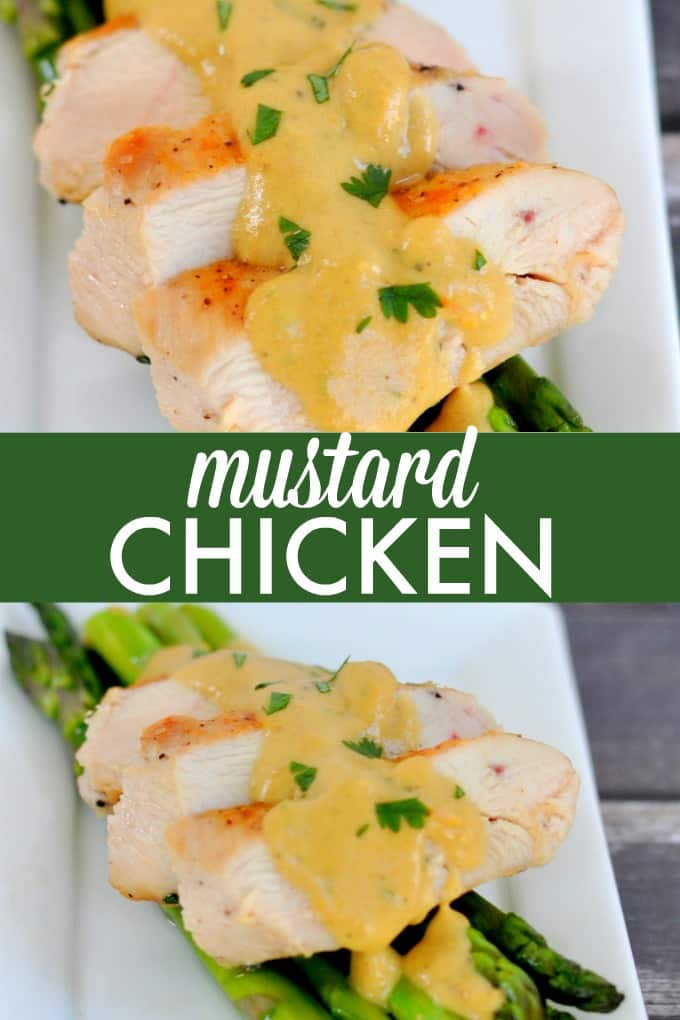 Yield: 4
Mustard Chicken
Juicy, perfectly seasoned chicken breast topped with a creamy mustard sauce.
Ingredients:
4 chicken breasts
1 tbsp oil
1⁄4 cup chicken broth
1 tsp tarragon
3 tbsp Dijon mustard
1⁄4 cup milk
salt and pepper
Directions:
Season chicken breasts with salt and pepper. In a large skillet, heat oil over medium heat. Cook chicken breasts over medium heat for about 5-7 minutes on each side or until done. Remove from pan and keep warm.
Add chicken broth to the pan, scraping the bits from bottom of the pan. Whisk in tarragon, Dijon mustard and milk. Let simmer for 1-2 minutes, whisking constantly, until thickened. Serve over chicken breasts.​
What is your favourite chicken recipe?