The lazy days of summer are over and I'm now back into a busy routine of being a mom of two active daughters. One of my duties is getting dinner on the table for my family. I don't have a lot of time to spend in the kitchen most nights, but I do like to make sure we sit down together and enjoy a meal as a family. The best kinds of dinners are ones that are fast to make and of course, delicious! I can always count on M&M Meat Shops to bring me mealtime inspiration when I'm stuck in a dinner rut!
Lately, I've been all about comfort food. I've been making casseroles a couple times each week. My family loves them and they are easy to prepare and are pretty much fool-proof. As long as you don't burn them, you really can't mess it up! I had a meal idea in my head for a chicken & rice casserole and I headed to our local M&M Meat Shops with my ingredient list in hand.
For this dish, I purchased a box of Boneless Chicken Breasts, Seasoned & Skinless, Rice & Vegetable Medley and Broccoli Cheddar Soup. I also grabbed a bag of California Style Mixed Vegetables to serve as a side.
I've been buying their Boneless Chicken Breasts for years. They are cooked and ready to eat in about 40 minutes in the oven.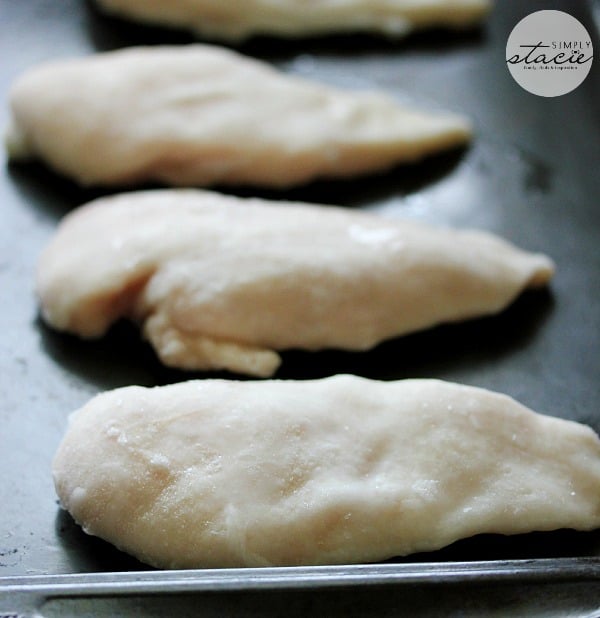 I cooked mine up in the morning and then stored them in the fridge until I was ready to assemble my casserole.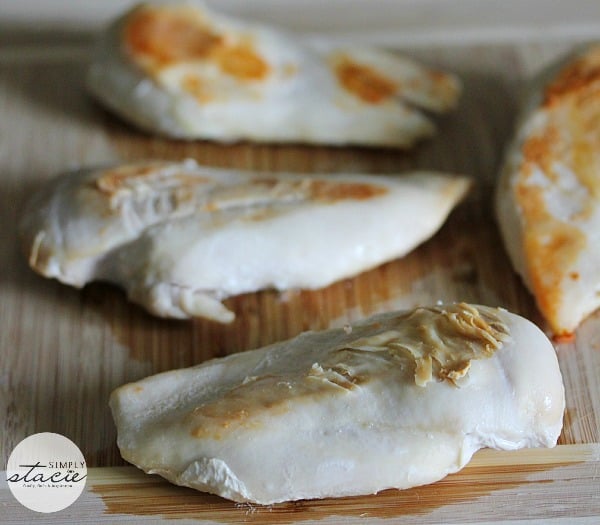 I may have stolen a piece or two though. It was too tempting not to have a quick taste. Shhh don't tell.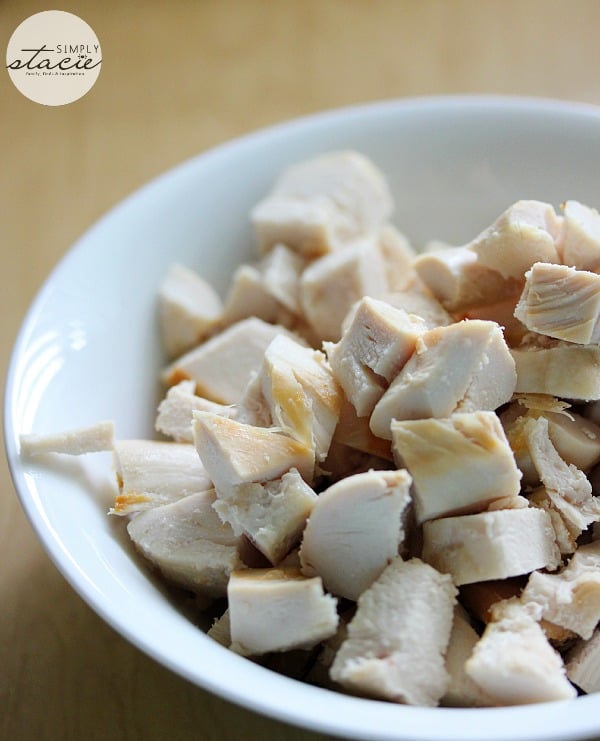 The Rice & Vegetable Medley is a frozen precooked rice with a mix of veggies including mushrooms, shoestring carrots, peas, diced red peppers and onions. I figured about 5 cups should be enough for the casserole and I still had some left in the bag for another meal.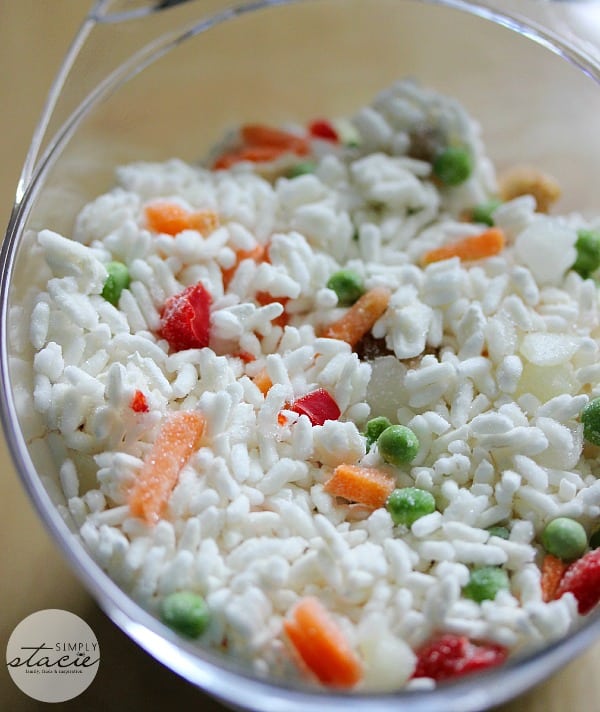 The rice cooks for about 5 minutes in the microwave and there's no need to add water, oil or anything! It comes out fluffy and cooked to perfection.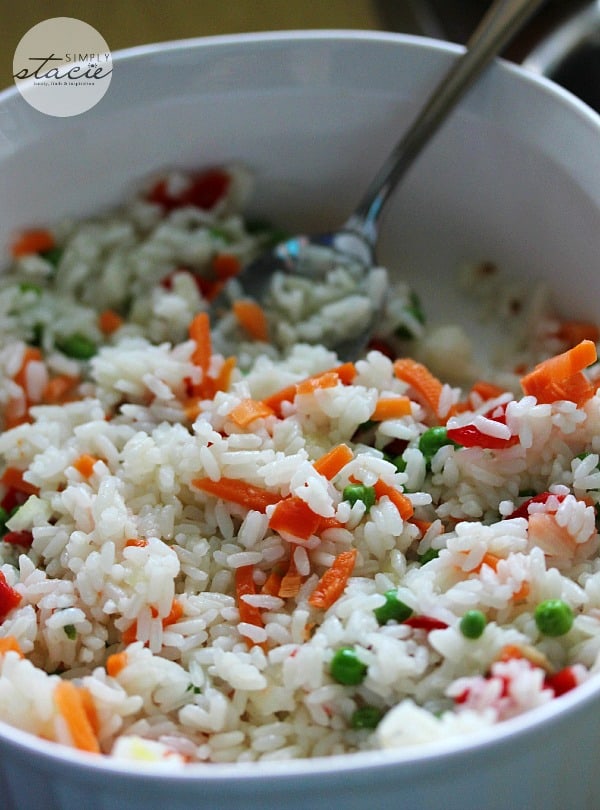 M&M Meat Shops Broccoli Cheddar Soup is heavenly on its own and I knew it would be a creamy and flavourful addition. I bought a few extra because I'll be eating them for lunch!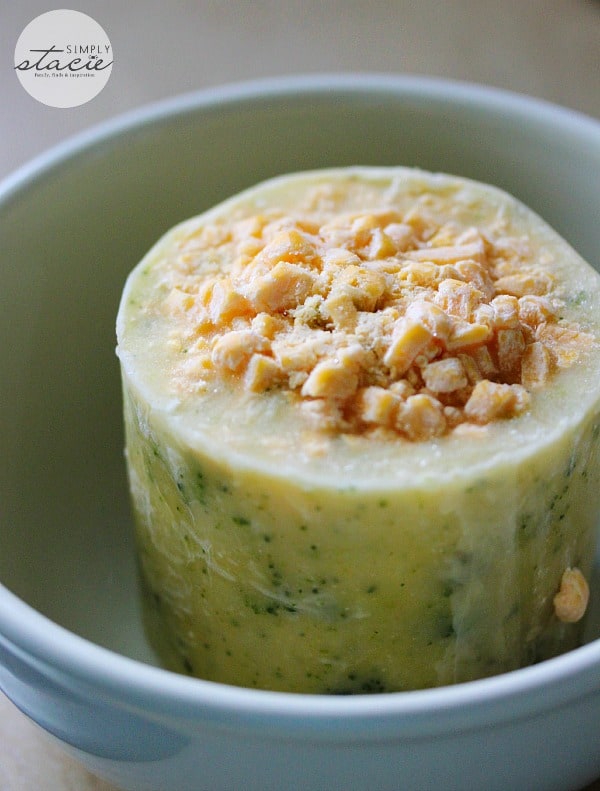 The soup is made with real cream, onions, cheddar cheese, broccoli florets and a little bit of garlic. Delish! It also cooks in the microwave and comes out hot and thick!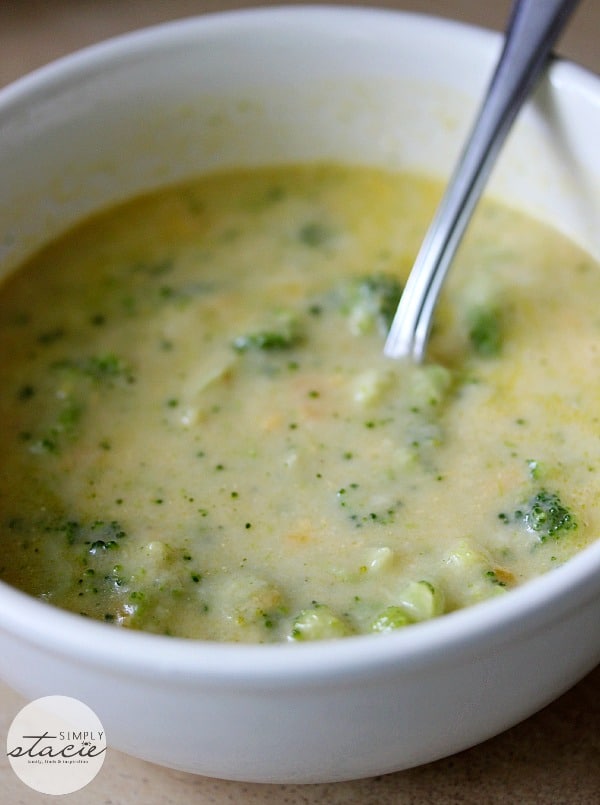 Stir together the chicken, rice, soup and a little bit of mayonnaise and spread it on the bottom of a baking pan. I wanted to dig in at this point, but I held myself back.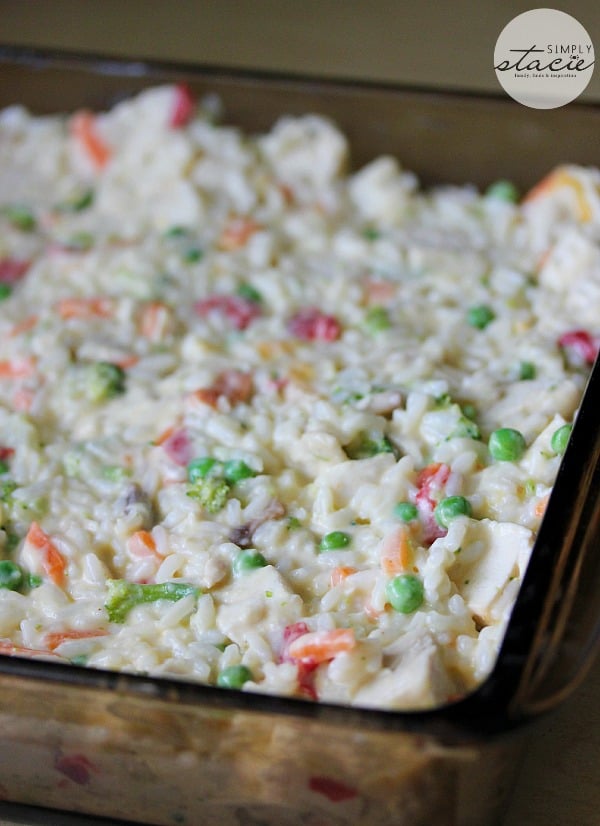 For the crunchy topping, I used Cornflake Crumbs, Parmesan cheese and melted butter mixed together. You could also use bread crumbs and any type of cheese you like. I bet it would be good with cheddar too!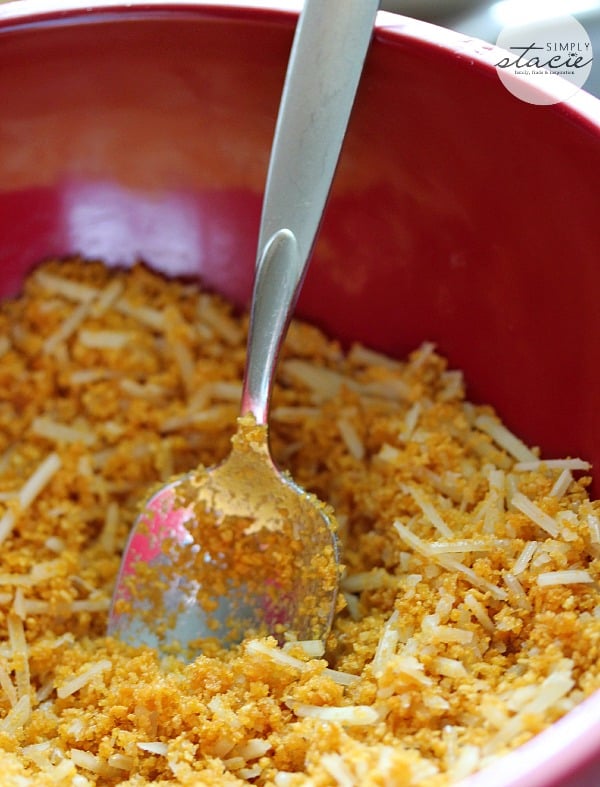 Spread the crunchy topping over top of the chicken/rice mixture as evenly as possible. It's now ready to bake!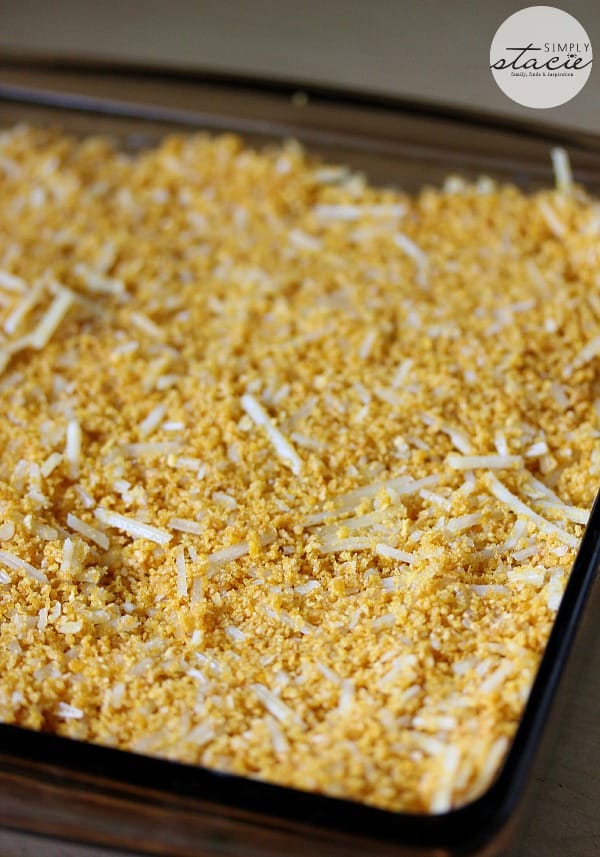 If you've made this ahead of time, store it in the fridge till your ready to bake it. Otherwise, pop it in the oven for about ½ hour or until the topping is golden.
And golden it is! It smells so good. It is VERY hot so leave it cool a few minutes before you attempt to serve it.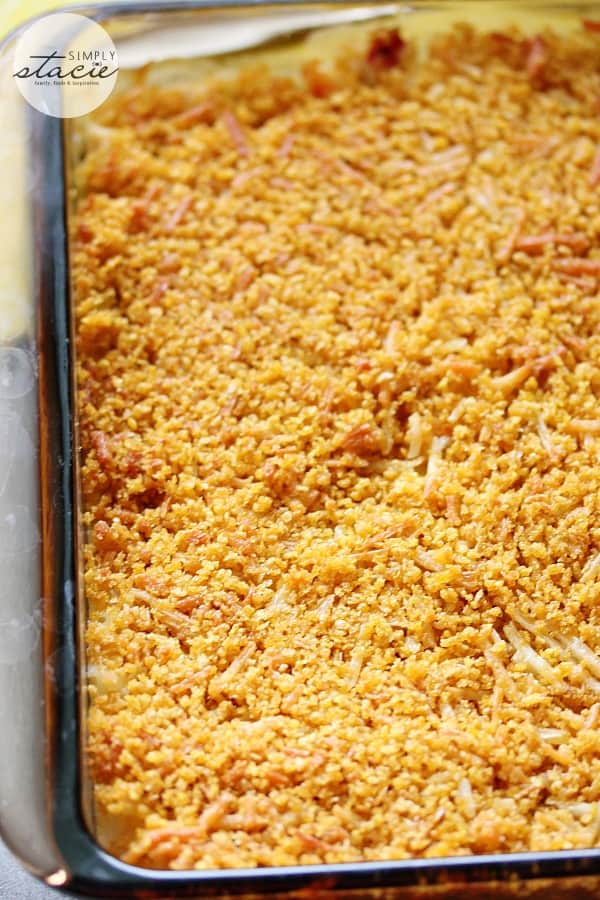 It's ok if it falls apart when you put it on the plate. It's supposed to! I like mixing those crunchy, buttery bits throughout the creamy chicken and rice mixture. Season with a little salt and pepper too if you like.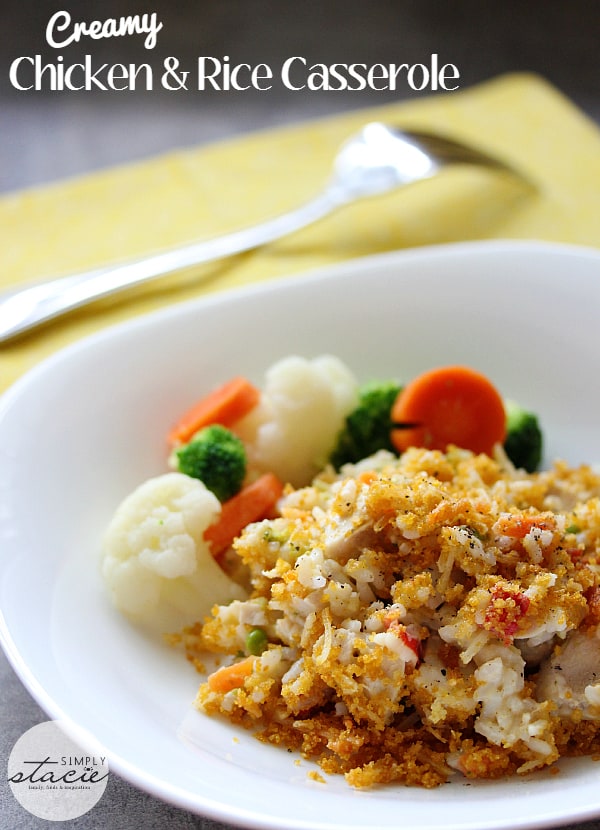 This recipe is so simple to make and a hit with my family! I serve it with a side of California Style Mixed Vegetables to complete the meal.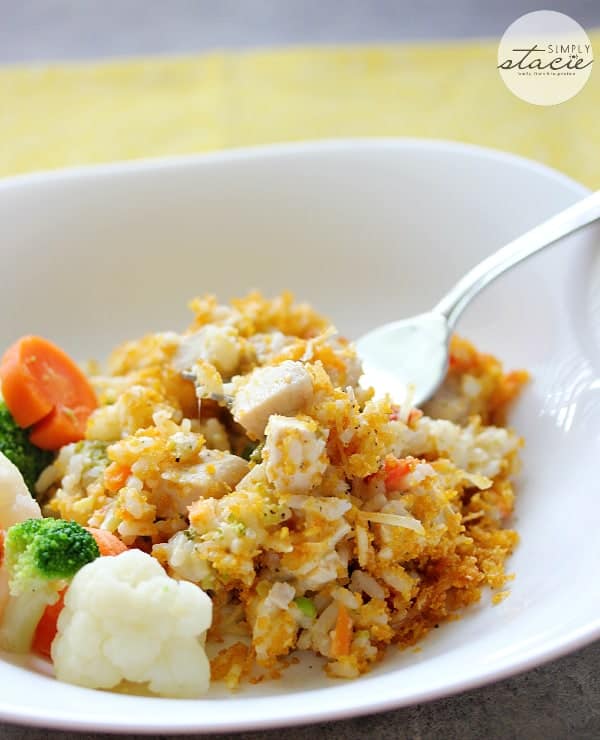 10th Annual National Family Dinner Night
For the past 10 years, M&M Meat Shops has been been inviting Canadians to sit down with friends & family and share a meal together. This year's festivities take place on Thursday, September 18th. Participate with your family by making a delicious meal and sitting down together to enjoy the food and each other's company. I love how this event focuses on family and spending time together, something we don't often get to do with our busy schedules.
Try my recipe or visit M&M Meat Shops and browse their products for inspiration for something your family would enjoy.
You can also enter to win 1 of 3 $100 M&M Meat Shops gift cards by sharing what you'll be cooking for dinner!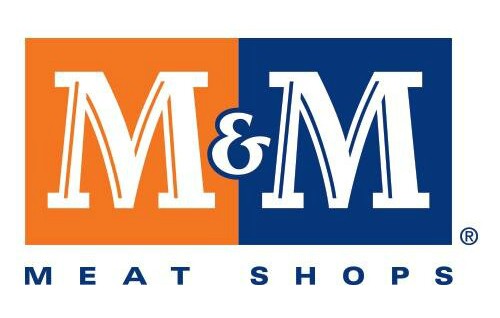 M&M Meat Shops New Products for Fall
Why not try some of their new products for fall? I need to clear some room in my freezer to stock up!
Here the new products:
Barbecue Beef Strips: Perfectly aged, boneless bottom sirloin beef generously sliced into thick strips with a classic barbecue sauce and slow-cooked in the smokehouse for six hours. Serve over a bed of rice or mashed potatoes or pile on a bun for a yummy sandwich.
Marinated Souvlaki Pork Kabob: A single-serve, all-meat pork kabob made with tender pork sirloin marinated in a Greek-inspired seasoning and served on a wooden skewer.
Homestyle Mashed Potatoes: White Russet Burbank potatoes fully baked, then mashed and blended with whipping cream, whole milk, butter, salt and pepper. It's also gluten-free and has no preservatives. It makes for a scrumptious side or mix the potatoes with some chicken slices, corn, gravy and shredded cheese for a Mashed Potato Bowl.
Beef Barley Soup: Featuring a hearty beef broth made with a splash of red wine, beef, blend of chunky veggies and wholesome pearl barley.
Mango Habanero Chicken Wings with Mango Dipping Sauce: Meaty, saucy wings with a mango dipping sauce made with real rum.
PriceWise® Pepperoni Pizza Bites: Mini-rolls with a pepperoni pizza filling and a golden pastry crust. Serve with pizza dipping sauce or ranch salad dressing as an after-school snack or party appetizer!
TOO TALL® Strawberry Shortcake: A larger version of the M&M Meat Shops classic! It has alternating layers of moist shortcake, fresh strawberry preserves made with real strawberries and real whipped cream.
These new products are now in stores as of September 4th! Visit your local M&M Meat Shops to purchase. I'm thinking I need to pick up some of those pizza bites! What product are you most looking forward to trying?
You'll also like this Tater Tot Casserole, Oven Baked Chicken Fried Rice, Mediterranean Chicken and Rice Bowl and Chicken Broccoli Casserole.
Connect with M&M Meat Shops on Facebook & Twitter.
Disclosure: I was compensated for this post. All opinions expressed are 100% my own.
Creamy Chicken & Rice Casserole
Chicken, rice, veggies and a cheesy broccoli sauce are combined to make an easy one-dish meal, topped with a crunchy, buttery crust. This easy dinner idea is the definition of comfort food!
Ingredients
4 boneless, skinless chicken breasts, cooked, chopped
5 cups Rice & Vegetable Medley, cooked
1 Broccoli Cheddar Soup, cooked
1/2 cup mayonnaise
3/4 cup Cornflake Crumbs
1/2 cup Parmesan cheese, shredded
1/4 cup butter, melted
Instructions
Pre-heat oven to 350F. In a large bowl, mix together the chicken, rice, soup and mayonnaise. Spread evenly on the bottom of a 9 inch baking pan.
In another bowl, mix together the Cornflake Crumbs, Parmesan cheese and butter. Spread evenly on top of chicken & rice mixture.
Bake for about 25 to 30 minutes, or until topping is golden brown. Let cool 5 to 10 minutes.
Recommended Products
As an Amazon Associate and member of other affiliate programs, I earn from qualifying purchases.
Nutrition Information:
Yield:

5
Serving Size:

1
Amount Per Serving:
Calories:

781
Total Fat:

39g
Saturated Fat:

15g
Trans Fat:

1g
Unsaturated Fat:

21g
Cholesterol:

142mg
Sodium:

918mg
Carbohydrates:

63g
Fiber:

3g
Sugar:

3g
Protein:

43g